Discussion Starter
•
#1
•
I thought I would share my stereo install with you guys!
This phase will only be my amp/sub install/backup cam, I will have to put off doing the front stage for a while.
My goals were:
1) Low budget - for now
2) Expandability
3) Stealth install
4) Keep as much of the cargo space available as possible
5) Keep factory head unit
Equipment list for this phase:
1) Polk 1100.5
2) IDQ D2 V2
3) PAC-audio iPod adapter
4) PAC-audio hi/lo converter
5) eBay back-up cam
Goodbye spare tire!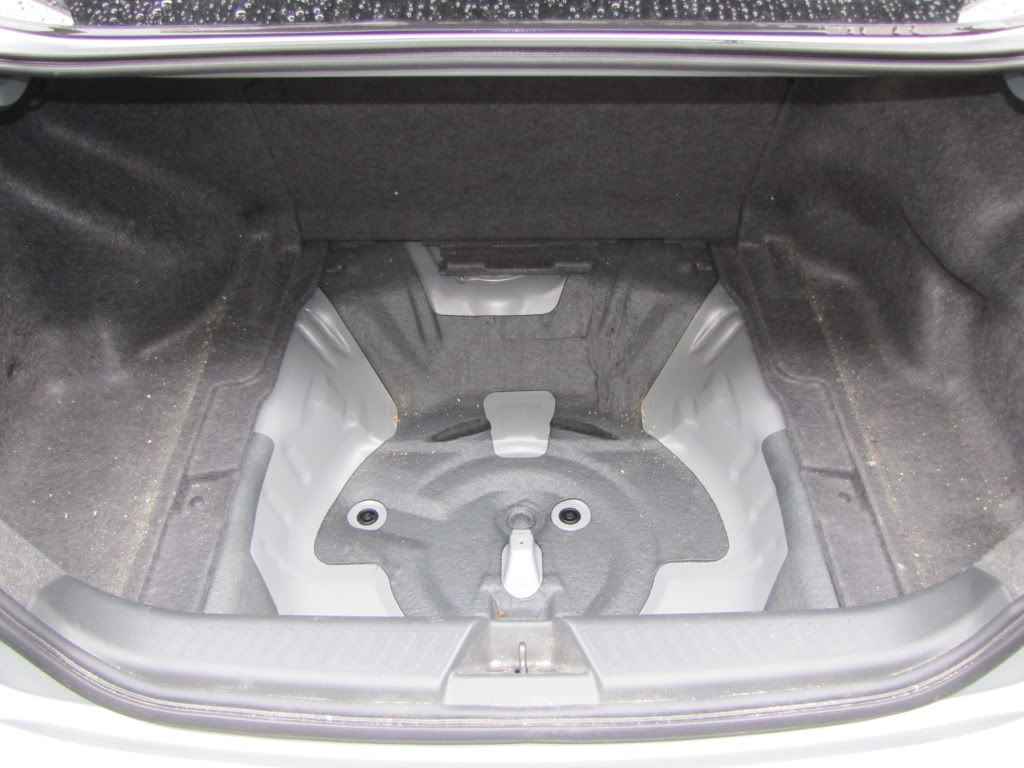 First my spaceship looking sub enclosure, I should have done fiberglass, but because I am doing this in my driveway and am not sheltered from the non-stop rain, it would be difficult, plus my spaceship only cost me a half sheet of MDF.
In the interest of keeping it expandable, I put under 3/4 stips of mdf along the top to hold the baffle down.
Now my two amp trays, the new floor height will be 3.5" higher than stock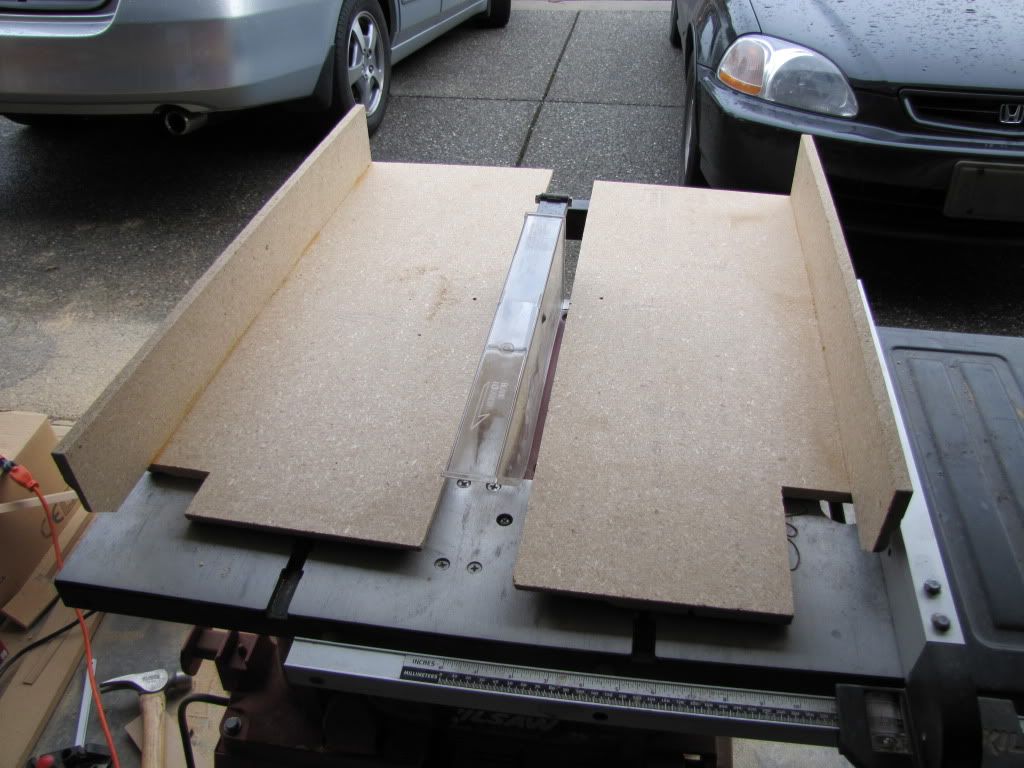 I made my trim piece early so I could take some real measurements. I wasn't sure how much of a gap to leave for the vinyl and carpet.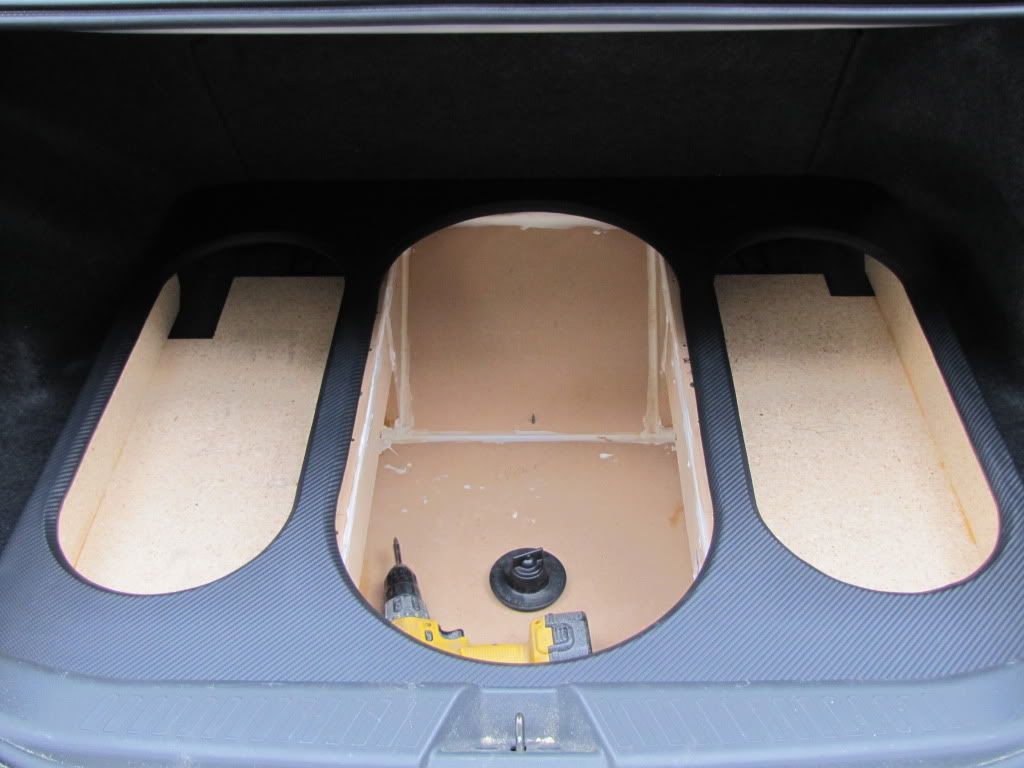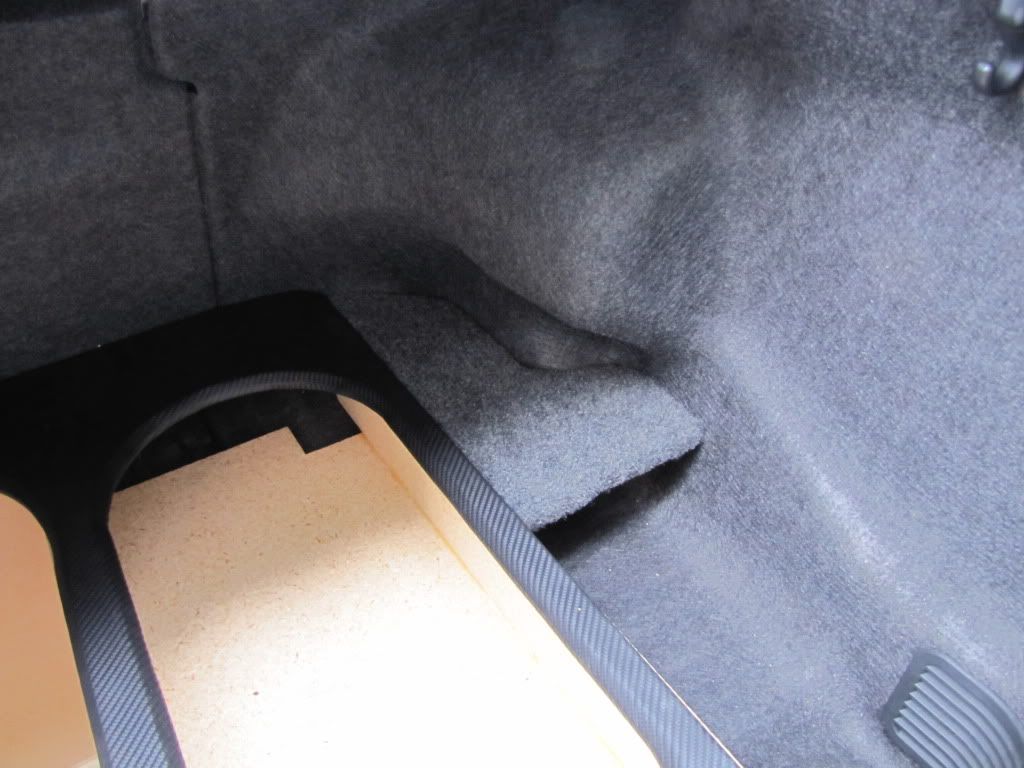 I made some cuts in this piece to allow for the trunk to vent. There is a lot of moisture to deal with in this part of the country and I didn't want to have issues.