Discussion Starter
·
#1
·
i replaced the struts to my 2001 EX sedan. A year later I had a rattle. Turns out the rubber bushings were upside down and sheared. Also, the bump stops wore out. I ordered the OEM parts and disassembled the strut. Same process for replacing dampers. When you replace dampers, I recommend new bushings and bump stops.
Getting them out is fairly easy if you have the tools and space.
Tools i used:
Floor jack
Jack stands
Air compressor with impact wrench and metric impact sockets 10mm - 19mm
Crescent wrench
Vice grips
3/8" socket and ratchet set (metric)
combination wrench set (metric)
ball peen hammer and rubber mallet.
Note: if you don't have an impact tool, using a socket set and a rubber mallet to strike the end of the ratchet can work on some bolts but for these an impact is pretty much necessary.
The Haynes manual describes the steps but does gloss over one key step (link bolt) and gives bad information.
exploded image 1:
exploded image 2:
you will want air tools for this, impact tools are required to remove these lower bolts.
1. jack up car, support on stands, remove tire.
2. remove the two 10mm brake line bolts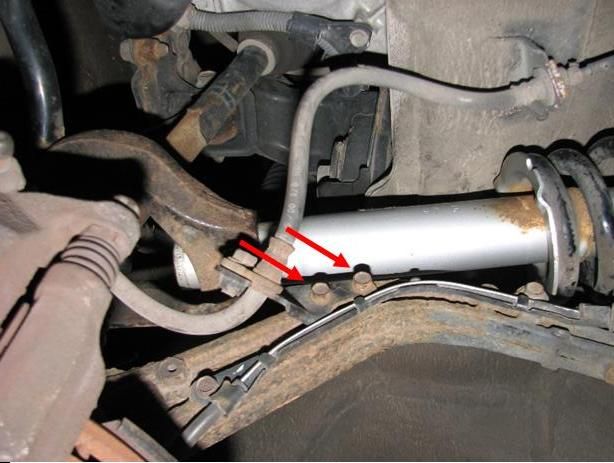 3. remove the 17mm lower fork bolt- 17mm (Image 1: 24 and 26)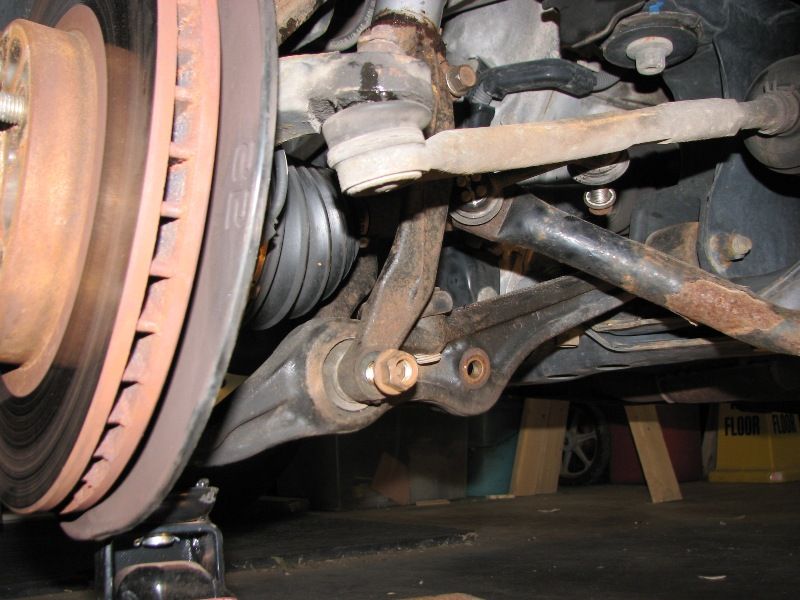 4. remove upper fork bolt (Image 1: 22) - 14mm at this point you can tap (down) on the fork to remove it from the damper, but it won't come all the way off yet...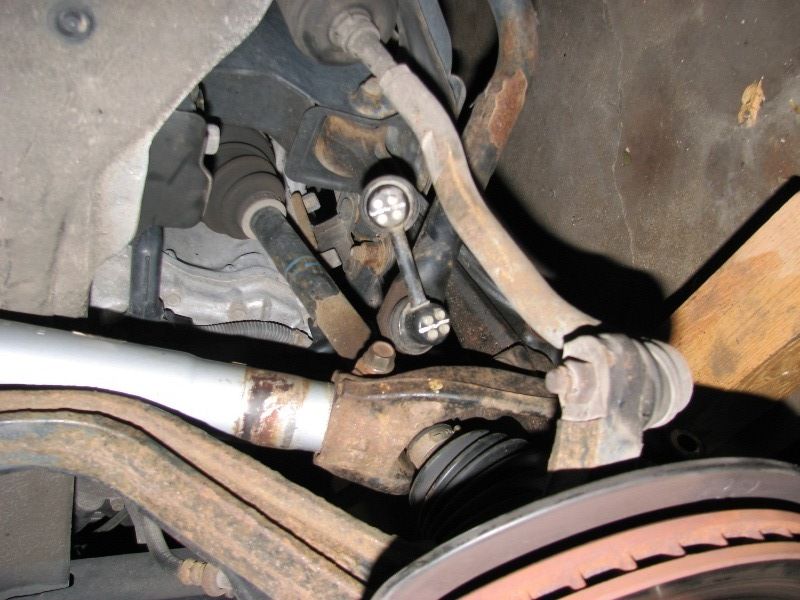 5. this is the tricky one - Option 1 (hard): remove the lower link bolt (Image 1: 4/5, 21). the bolt on the link has a #5 Metric hex key end with a 14mm bolt. the bolt will spin freely. you have to use a vice grip on a 14mm socket and insert the hex key through the socket opening. hold the hex key still while you loosen the bolt. be patient.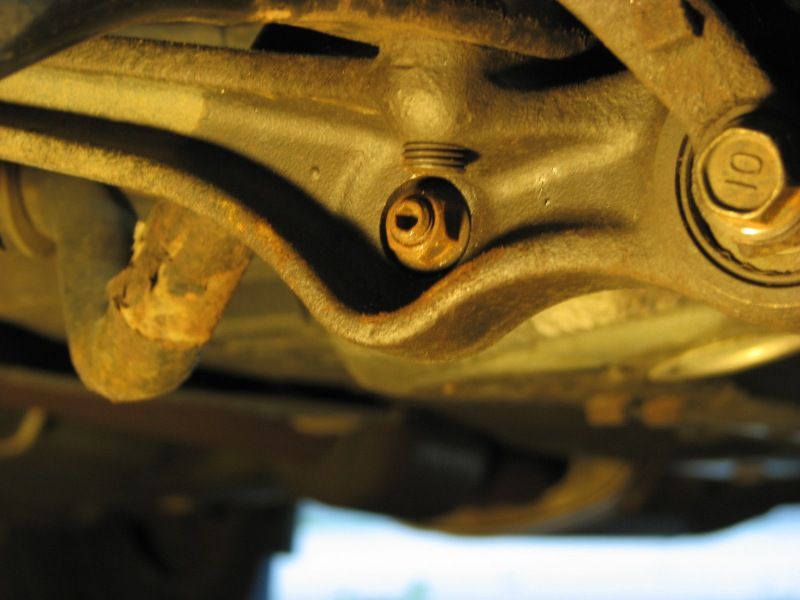 option 2 (easy) remove two 14mm bolts for sway bar (allows control arm to drop)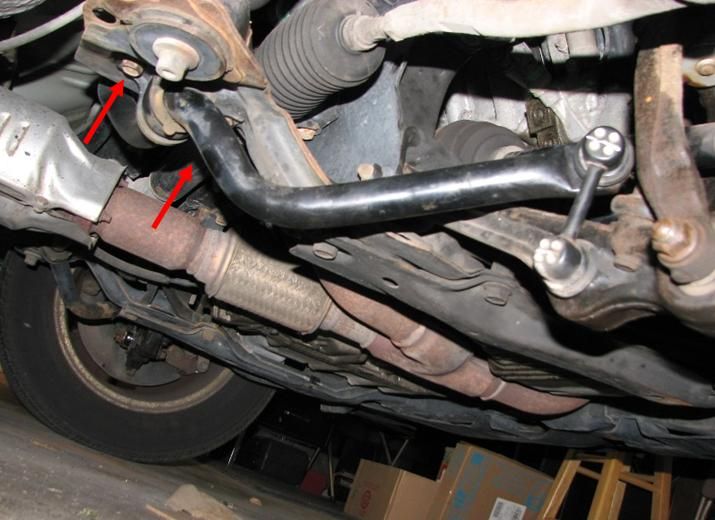 Note: the reason you have to remove the link is so you can actually get the lower fork down past the end of the damper. use a jack to support the whole assembly as you lower the hub assembly.