Discussion Starter
•
#1
•
Still working my P0128 CEL. Some questions before I go ahead and replace the thermostat.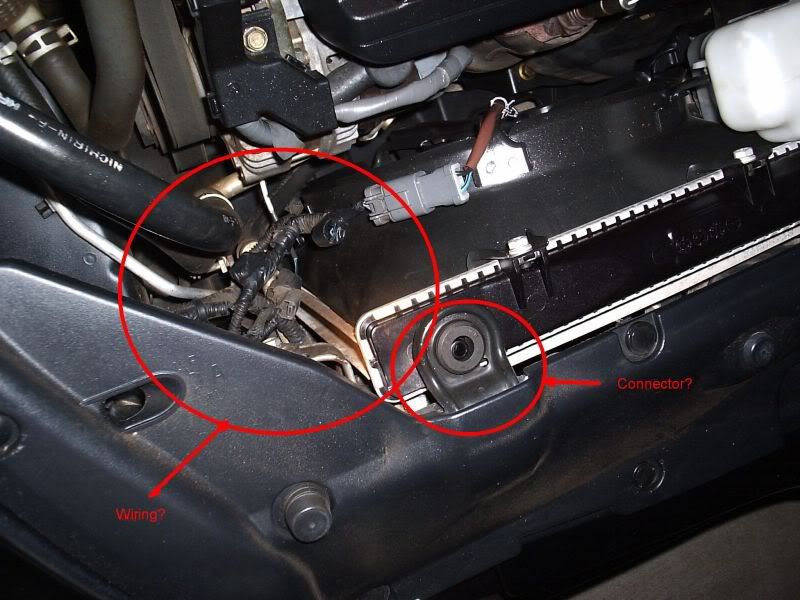 * This wiring that leads from the passenger side radiator fan, it looks like a big fubar to me. All covered in electrical tape. Are those ferrite beads under there? Does everyone's wiring look like this? If the picture quality is not good enough, I can take another one in daylight. Just want a sanity check on this. It worries me. I was told the radiator was replaced at some point -- I think earlier this year -- because it was punctured during some maintenance.
* Shouldn't there be some kind of topside connector or clamp to secure the radiator in place? Looks like something was left out to me.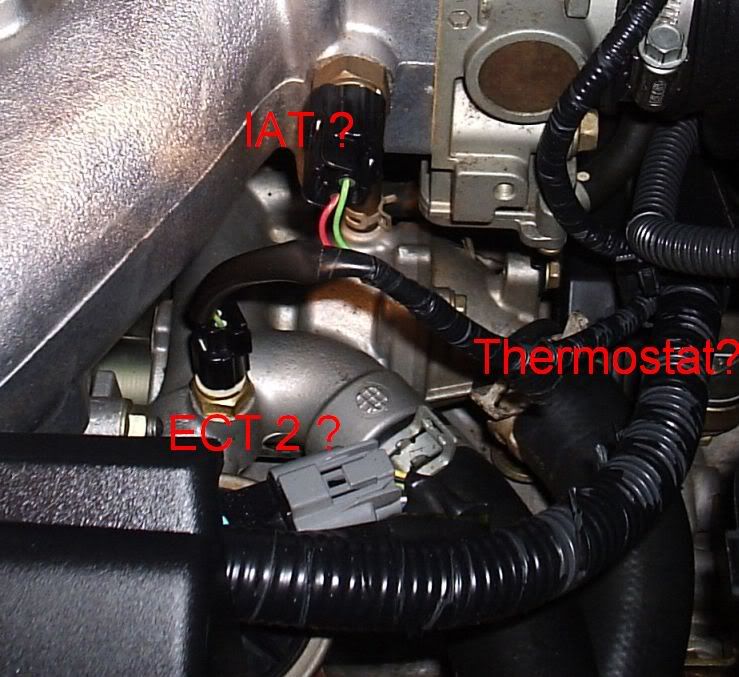 Have I correctly labeled the Intake Air Temp sensor, the Engine Coolant Temp sensor, and the thermostat (above and behind the T)?
Isn't there another ECT near the bottom of the radiator? Which side?
Many thanks.