Discussion Starter
•
#1
•
This very low mile 2008 G8 GXP was in need of a good refresh and protect. The car was not hacked up by the dealer, however, it may or may not have gotten proper treatment between then and now. Fortunately, being driven such low miles...only 7k, there wasn't much damage to be found. Granted, it did suffer from some scuf...fs and scratches that can be seen in the photos. The Phantom Black paint come out fantastic in the end with a lot of gloss to compliment it's metallic base. These are definitely neat cars!
Products used:
Meguairs M105 + yellow pad
Menzerna 106 + white pad
Meguairs Super Degreaser
P21S Paint cleanser
P21S TAW
CG metal wax/polish with mothers powerball mini
Stoners Tarminator
CG Citruswash Clear
CG Wheel cleaner
Sonus green ultrafine clay
CG Maxisuds clay solution
Wolfgang Fuzion wax
Sprayway ammonia free window cleaner
Rejex
Might be other products
Procedure: Car was rinsed sprayed with citrus degreaser and left on for a minute, rinsed off and washed with Citrus wash, then clayed the car, rewashed and dried. Cleaned wheels with CG WC and exhaust tips were cleaned with CG metal polish/wax and powerball mini. After car was washed all trim was taped off. Paint readings were taken, front was reading in from 90s to 290-334 range microns. Did test panel and after trying several combos we went with 105 and yellow pad, even though car only had 7k on it, it still needed some compounding. After M105 car was polished with green pad and menzerna106. Tail lights were polished with same combo as car on PC. After polishing, used paint cleanser to remove polishing oils and then waxed with. Engine was washed, car was cleaned and dressed inside as well.
Onto Correction pictures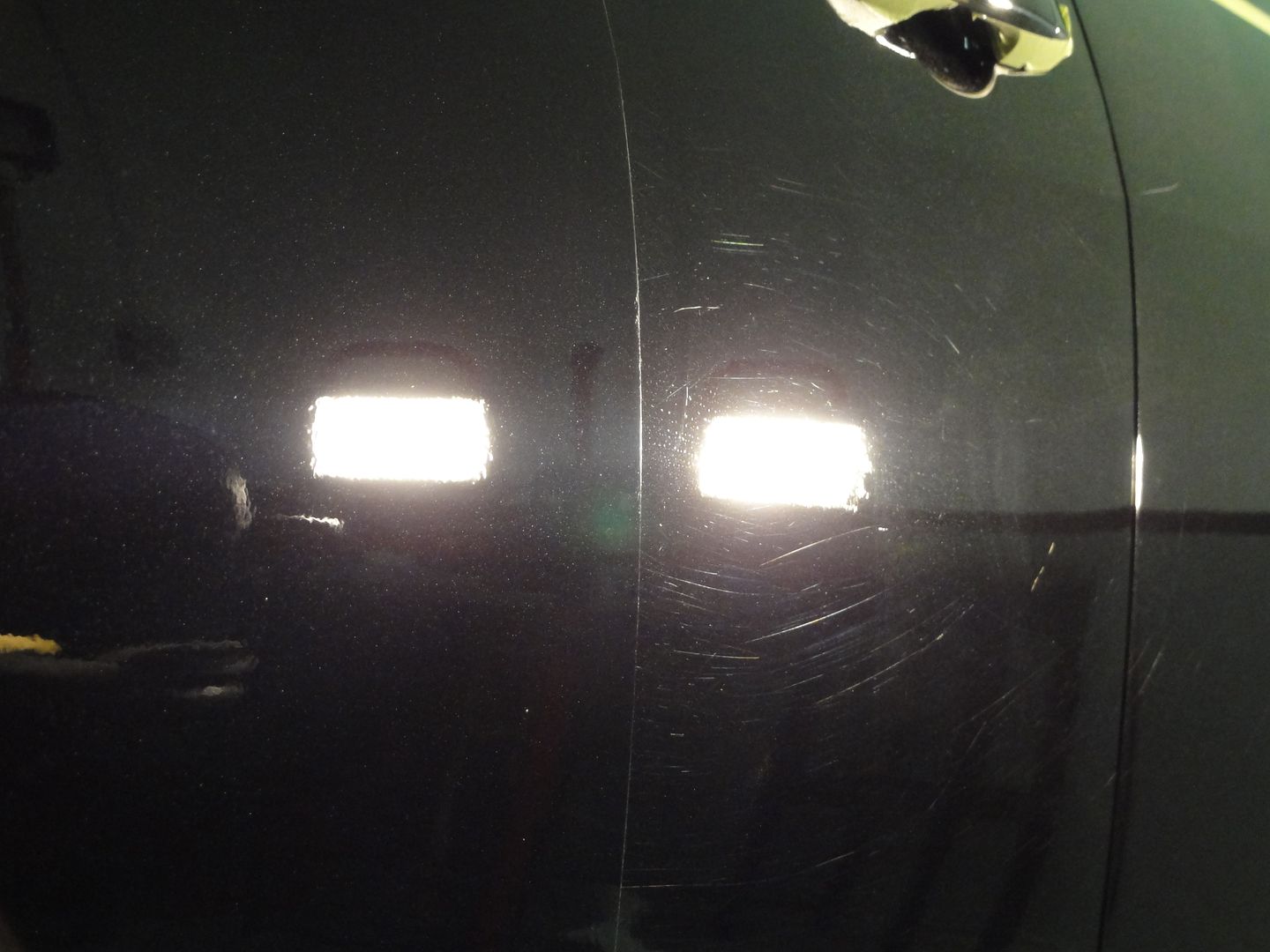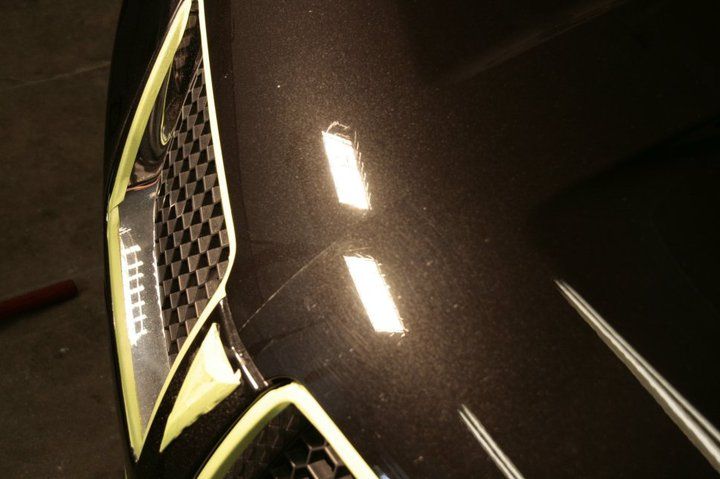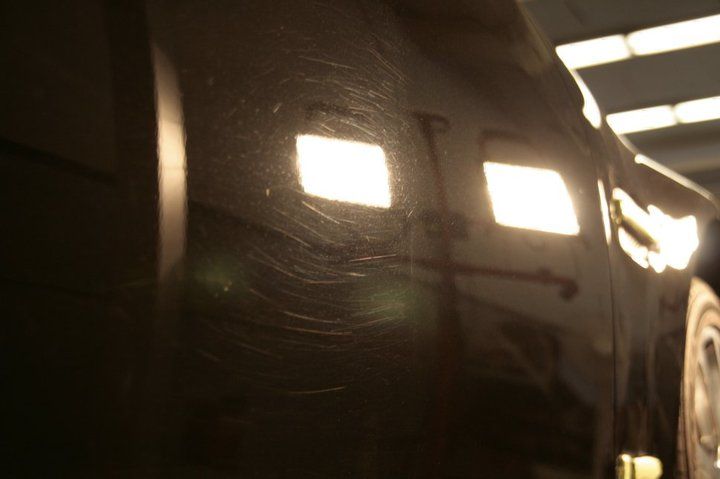 Final and Reflection pictures