Discussion Starter
•
#1
•
This 2010 EvoX was fully corrected at end of October by us and has since sat in storage waiting for its wheels to be refinished and for us to get in our order of CQuartz. The car made it back, and was reprepped by us with a full Dawn/Citrus combination, followed by a complete metal decontamination using IronX, rewash and full IPA wipe down to ensure the paint was completely bare and ready. A thorough inspection of the paint yielded no more corrective work need to be performed and we were ready for the CQuartz application. The following pictures show the process and the results prior to application of the CQuartz on the paint (Cquartz pictures will be up later on). The wheels were later removed and fully cleaned/sealed as well as the wells done. This EvoX is now completely protected with a ceramic coating and is good to go for quite some time!
Products used
P21S Total Auto Wash
Dawn dish detergent (prep product needed for CQuartz prep)
CG Citrus wash clear
CG Wheel cleaner
CG Bare Bones
Rejex
Meguairs M105 + Purple wool pad on PC
Menzerna 106 + White pad on PC
IPA 30%
IPA/Dawn 90/10 mix (CQuartz prep)
CQuartz nano ceramic coating (protection)
Meguiars Super Degreaser
Optimum Metal polish
Poorboys natural look
Sonus Green clay with Maxi suds solution as lube
Procedure:
First day: Car was washed and degreased, dealer decals removed, wheels were taken off one by one and wheels wells cleaned and dressed, brake calipers cleaned and sealed twice with Rejex, wheels cleaned. Car was clayed and washed again, dried. Hood grills, side markers, windshield washers were removed, and rest of the car was taped off. This took 6 hours.
Second day: took paint readings, they were between 80 and 106, since car has aluminum and metal panels; gauge was recalibrated for each material. Tried several combos but nothing worked till Meguairs M105 and purple wool pad. With relatively low paint readings still went with the combo because car had to be perfect for future CQuarts application and clear bra installation. Spoiler was polished first, sealed and removed to get access to trunk. After whole car was polished with M105, followed up with Menzerna 106. After whole car was wiped down with IPA mix and sealed with Jetseal109 once since it would have to be removed in couple weeks anyway. Car was vacuumed inside and trim dressed with Poorboys natural look, windows cleaned. Grills and all parts that were removed were installed back including spoiler. At this point car was done
Before pictures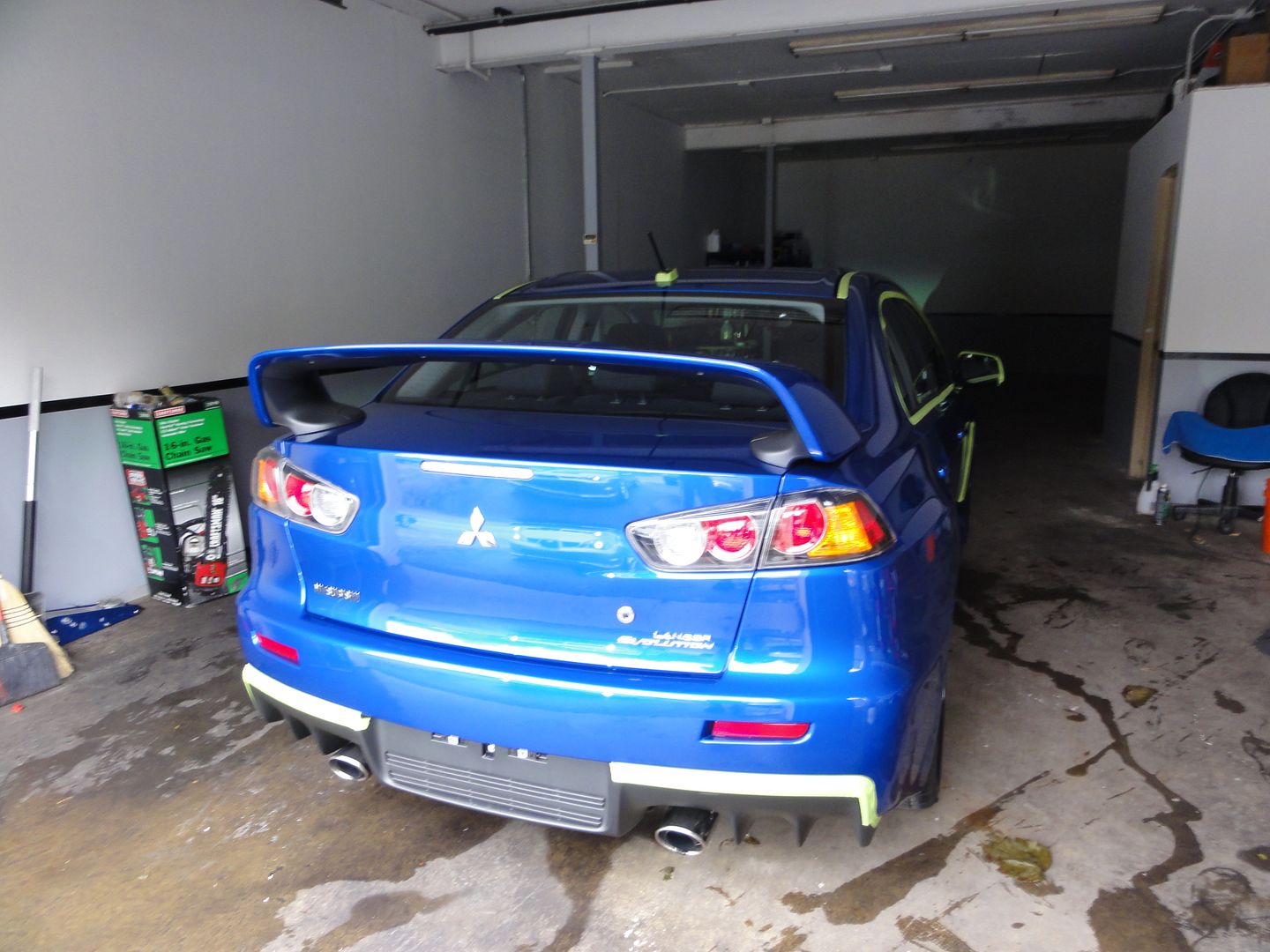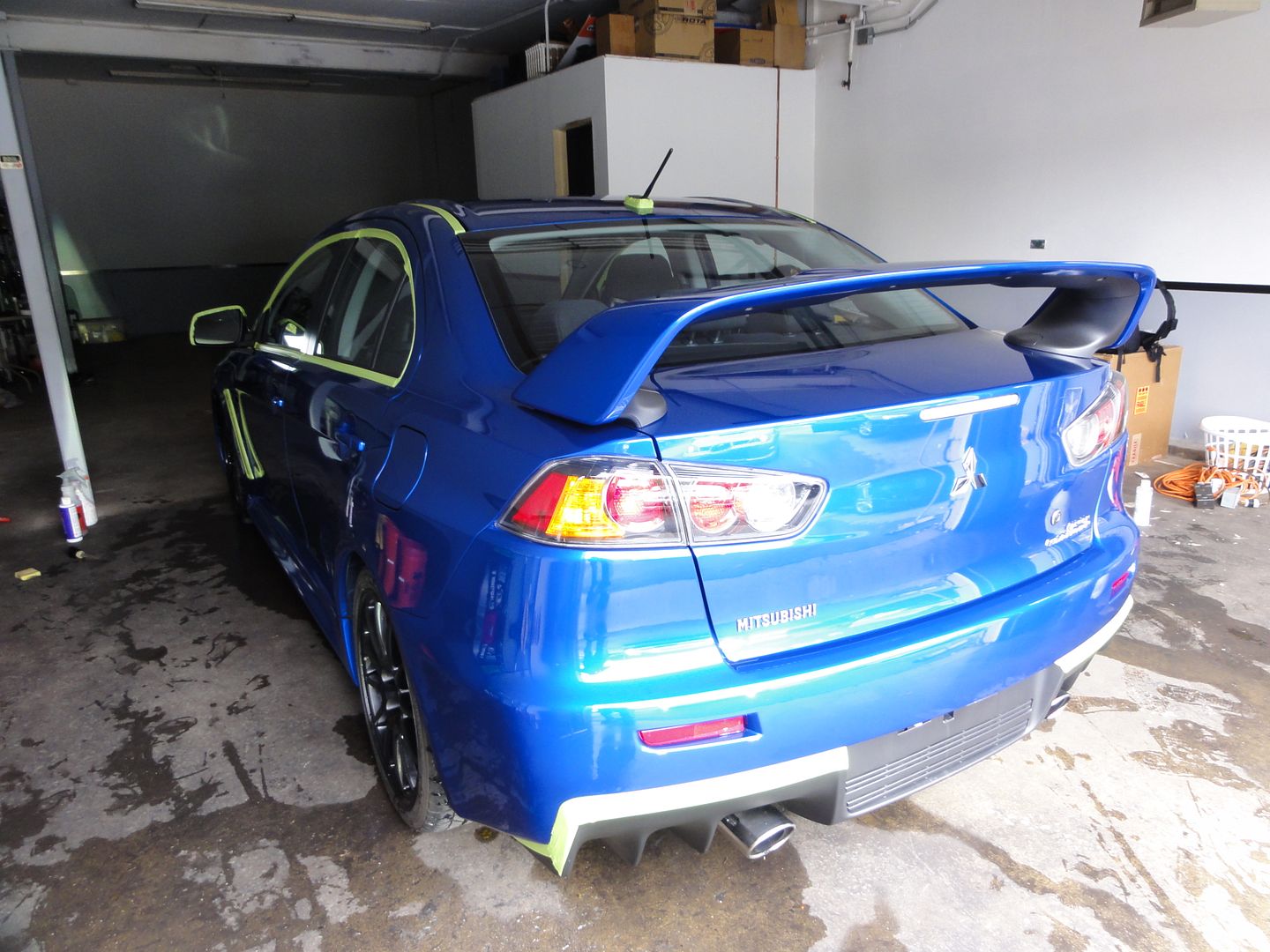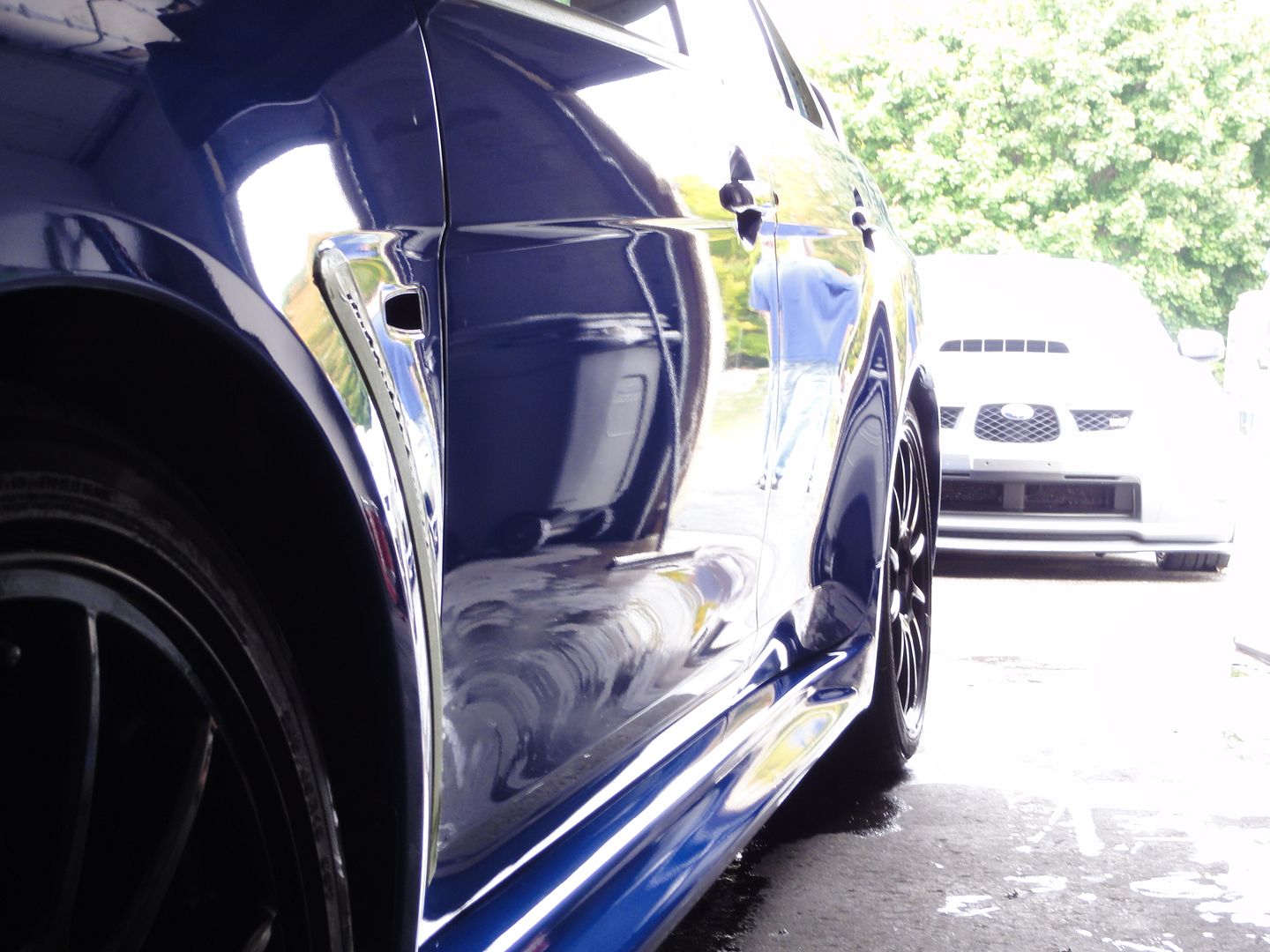 Wheels and brake calipers were cleaned with CG WC. Wheel wells cleaned with Megs SD and dressed with CG Bare Bones, brake calipers were sealed with 2 coats of Rejex, wheels were not sealed because they are getting refinished and repainted
Before and after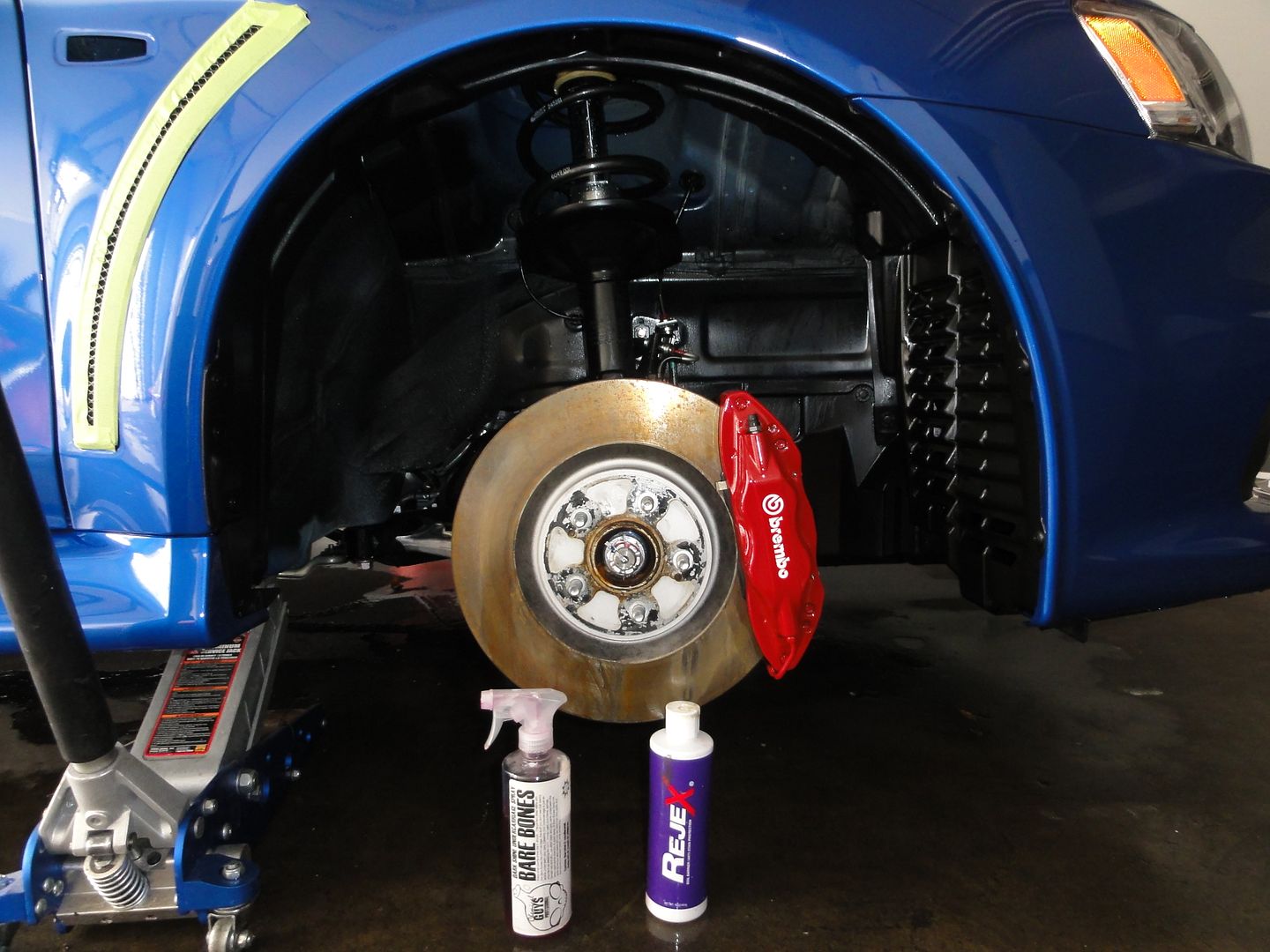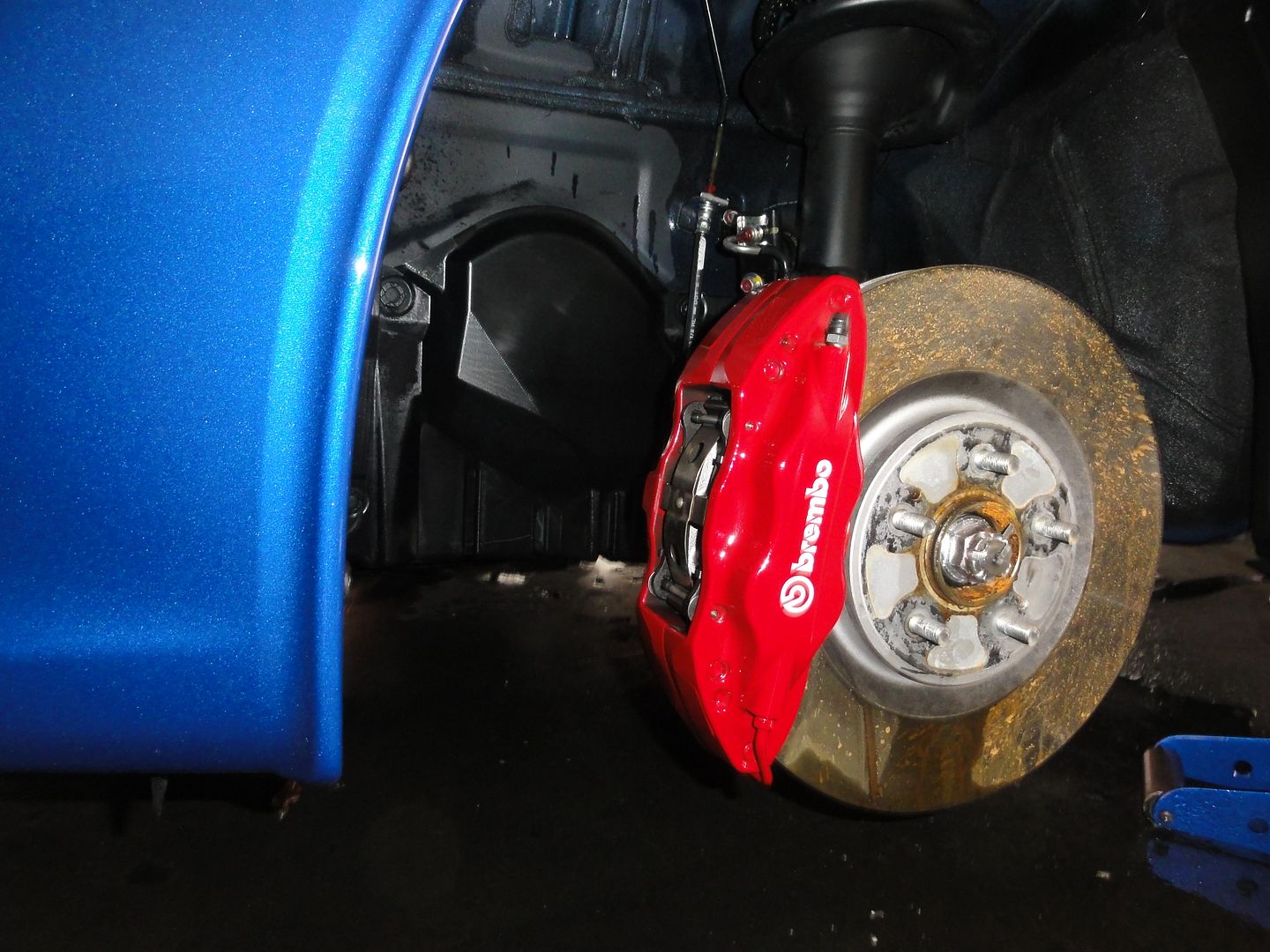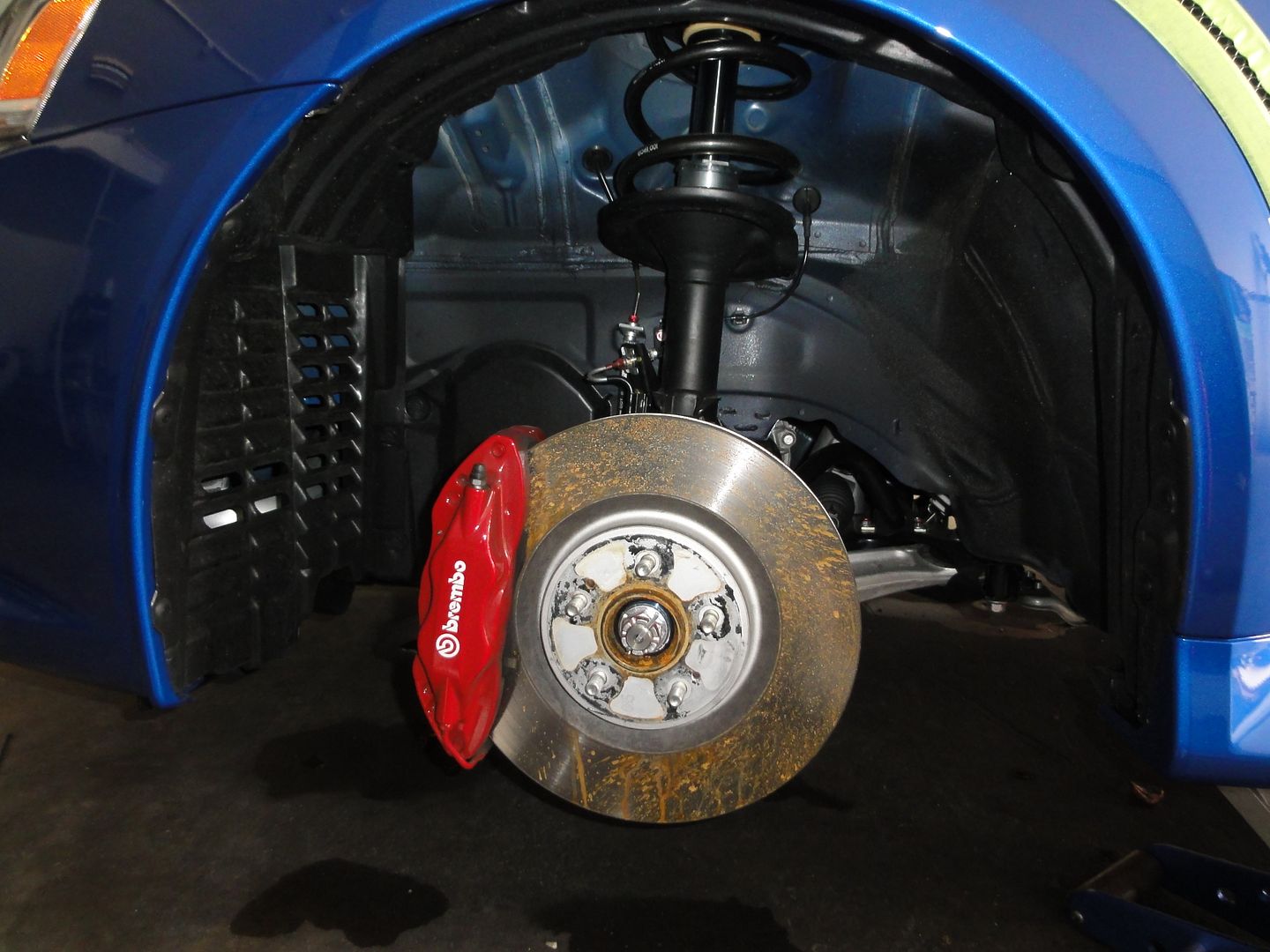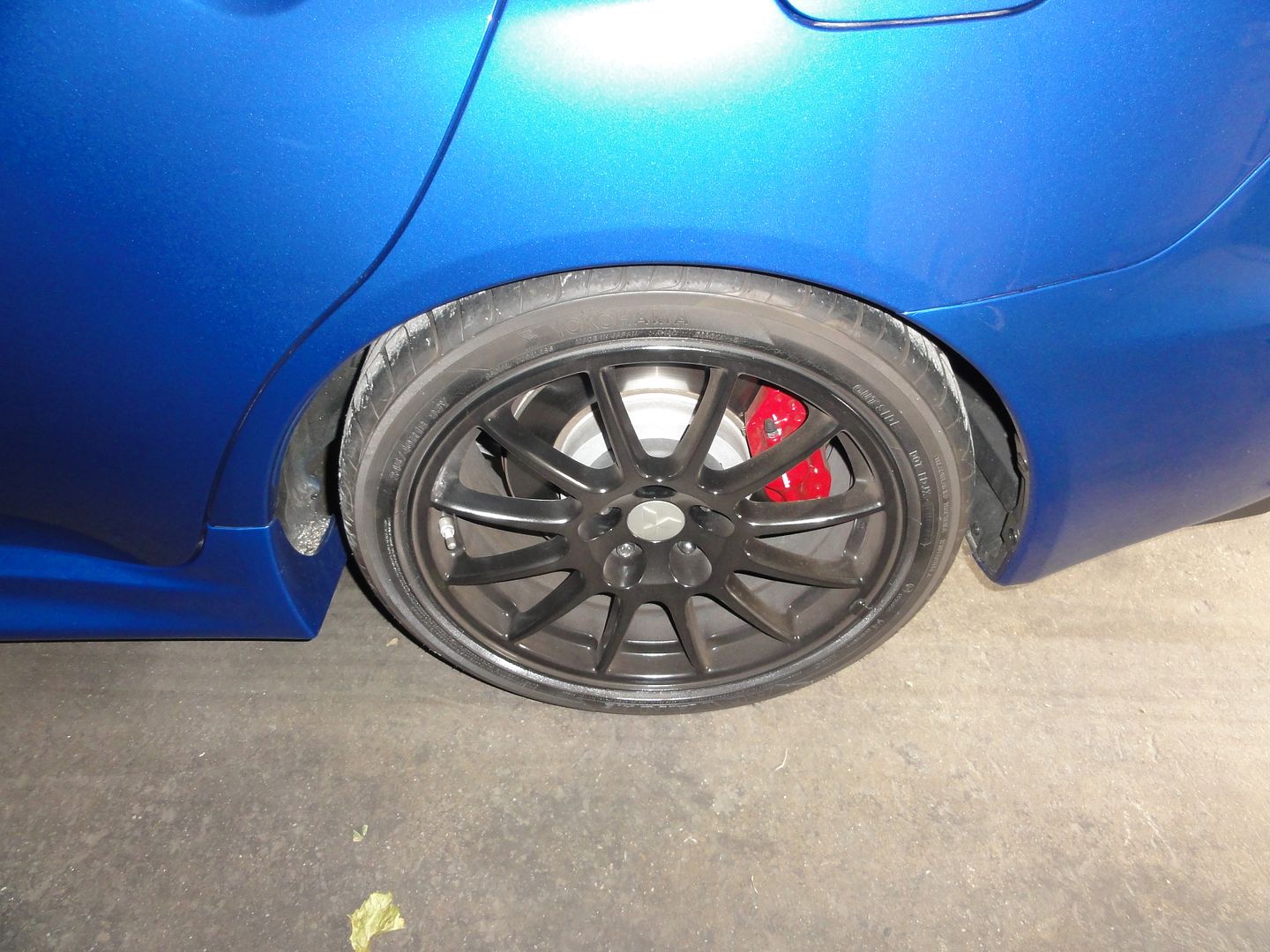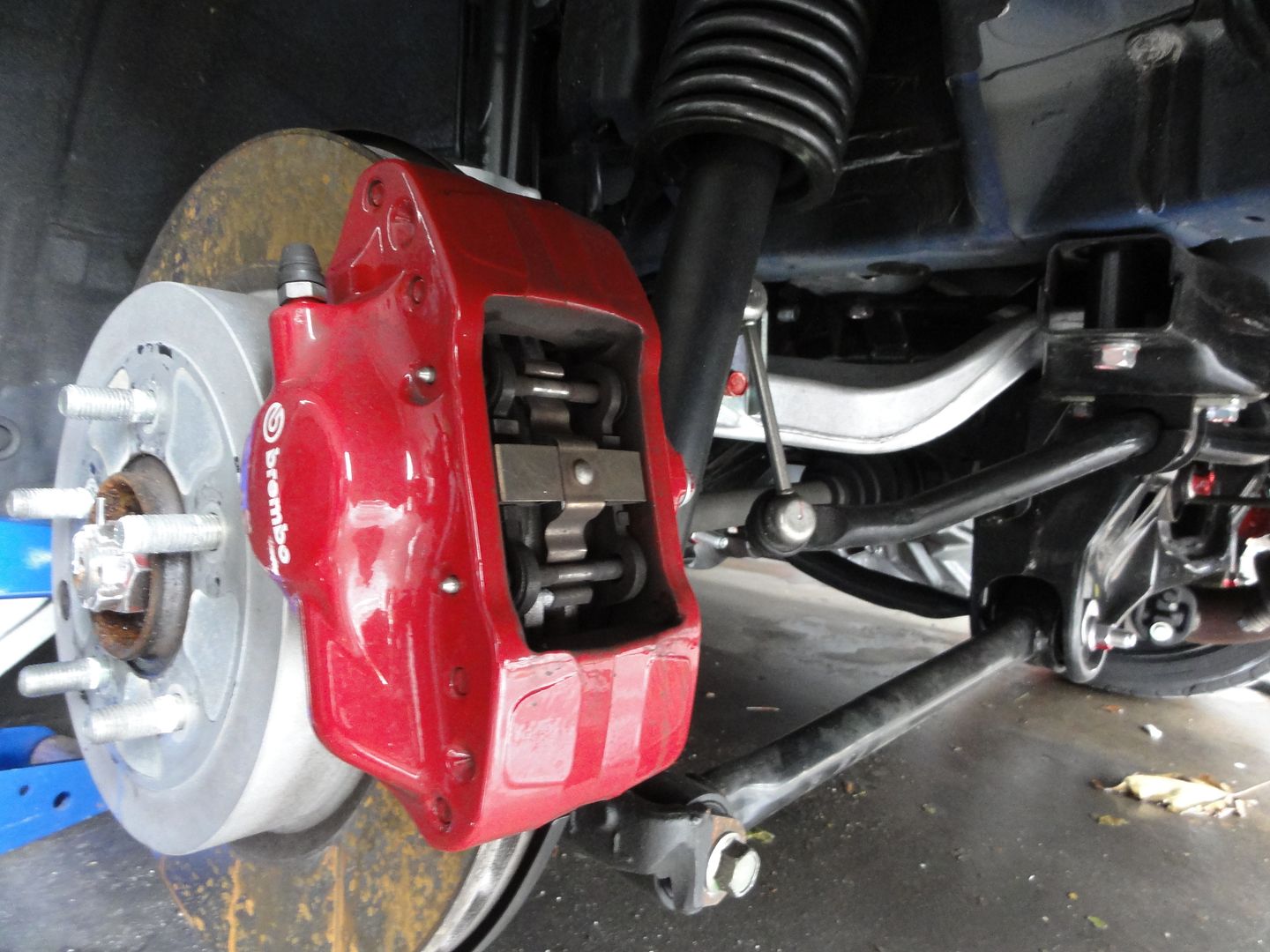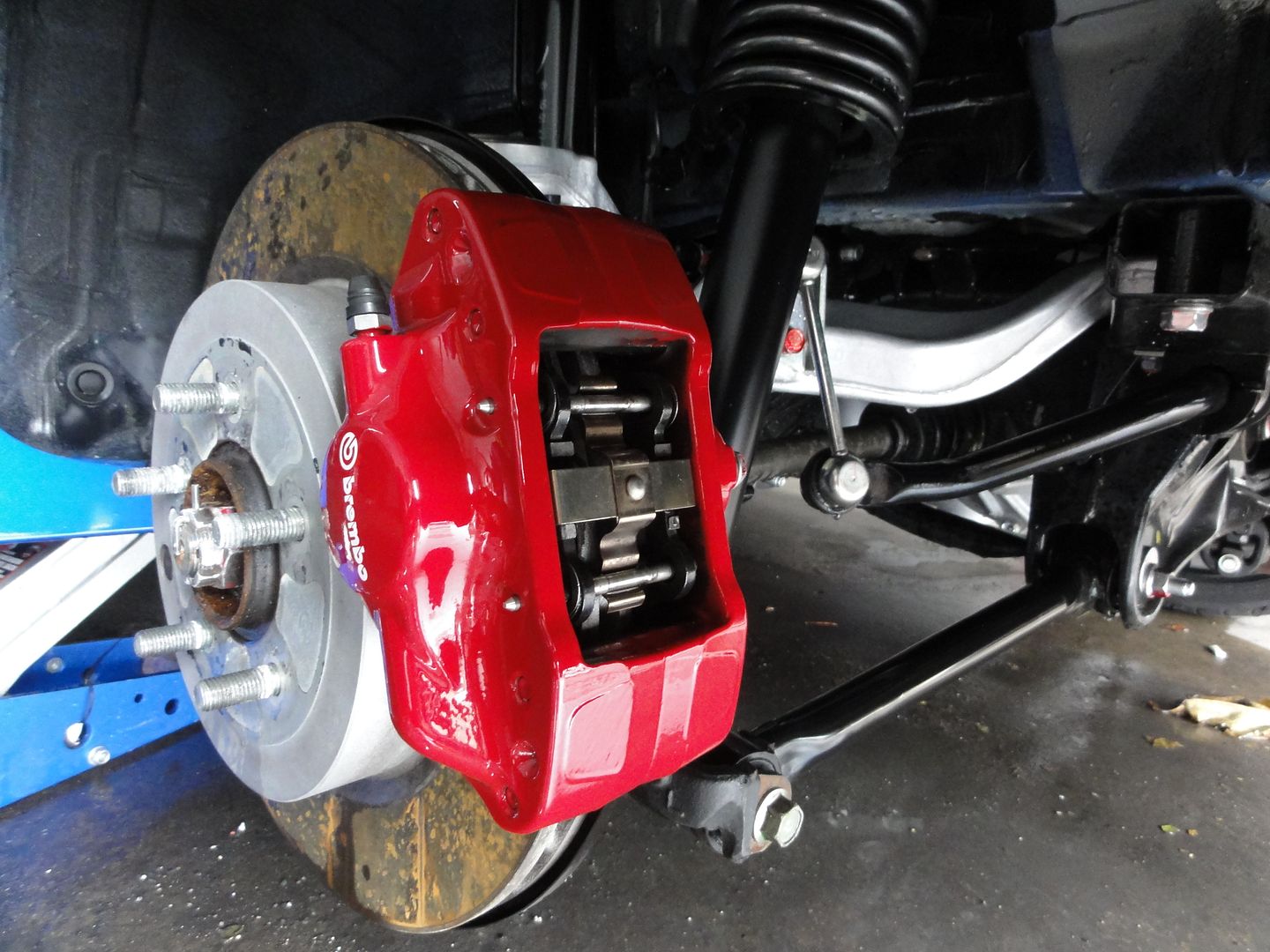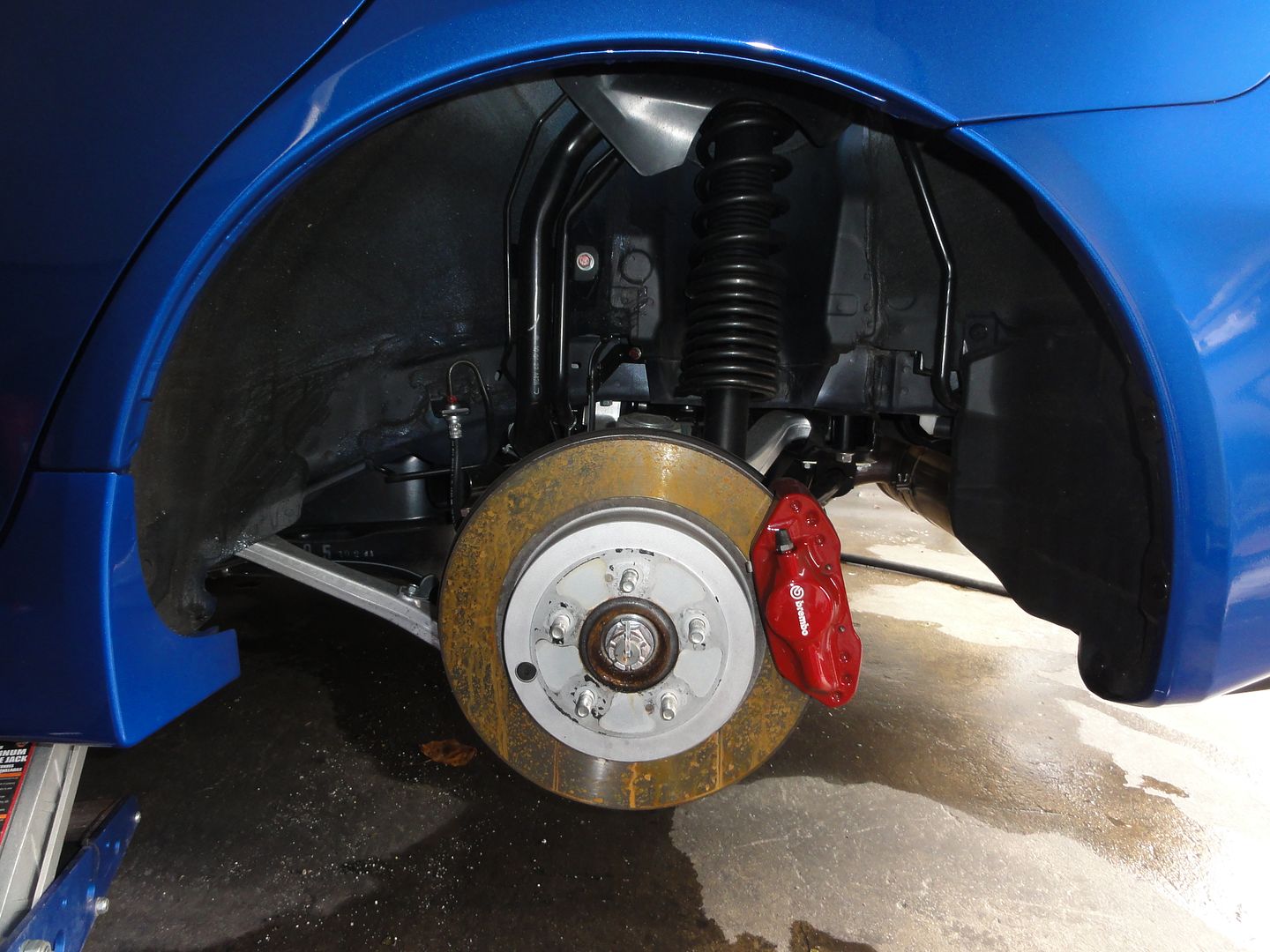 even though car only had 2100 miles, looks like dealer did wash it and left scratches all over. Paint readings were taken and were in 80-106 range. Even though compounding would not be recommended probably but without it car would not turn out like that. Car was compounded with Megs M106 and purple wool pad on PC, readings stayed the same after compounding, after compounding followed up with Menzerna 106 and white pad, thanks to M105 having great finish, medium polish is often not needed. The car will be getting a coat of CQuartz and front end will be wrapped with clear bra within a month.
Onto the pics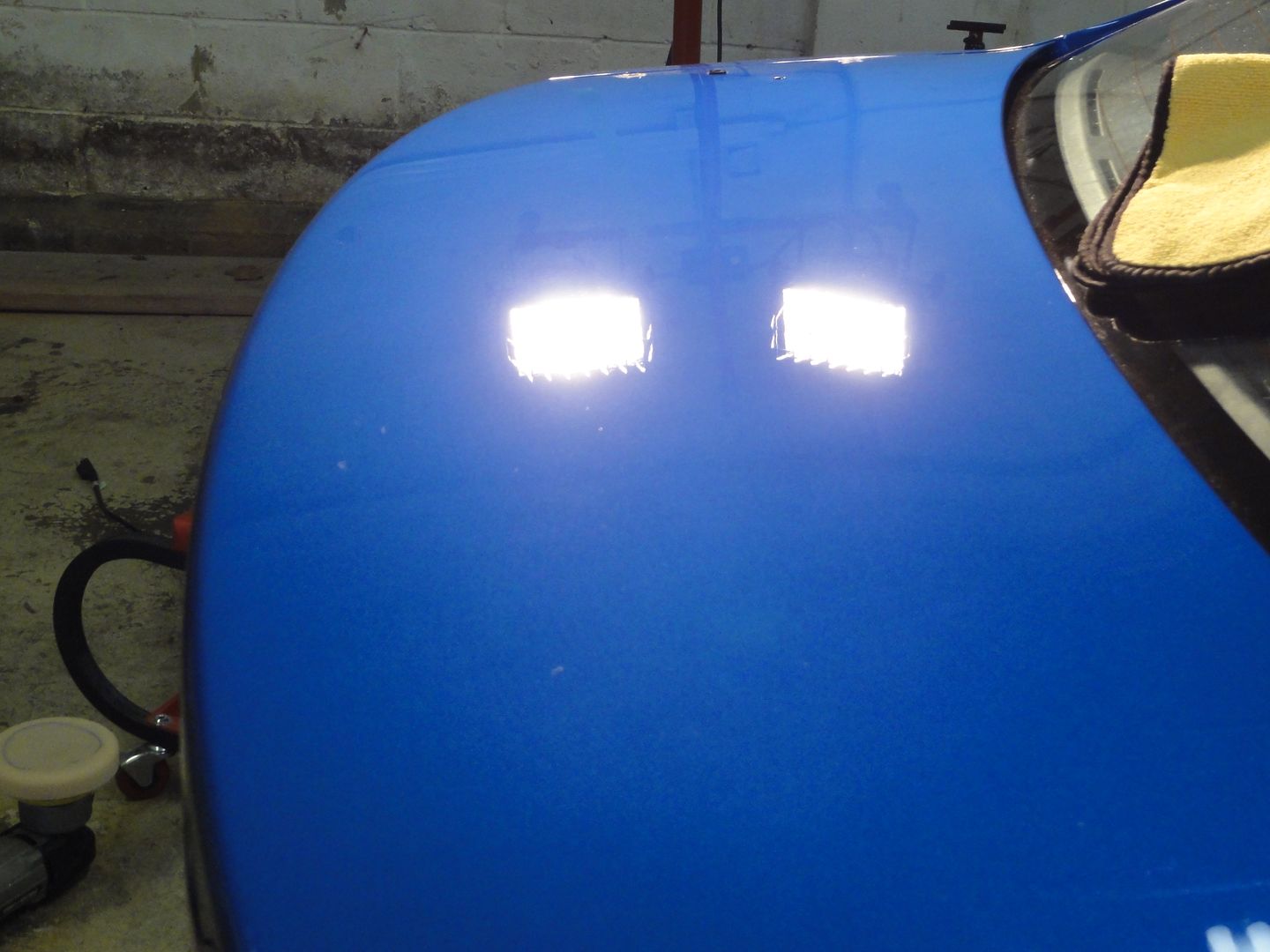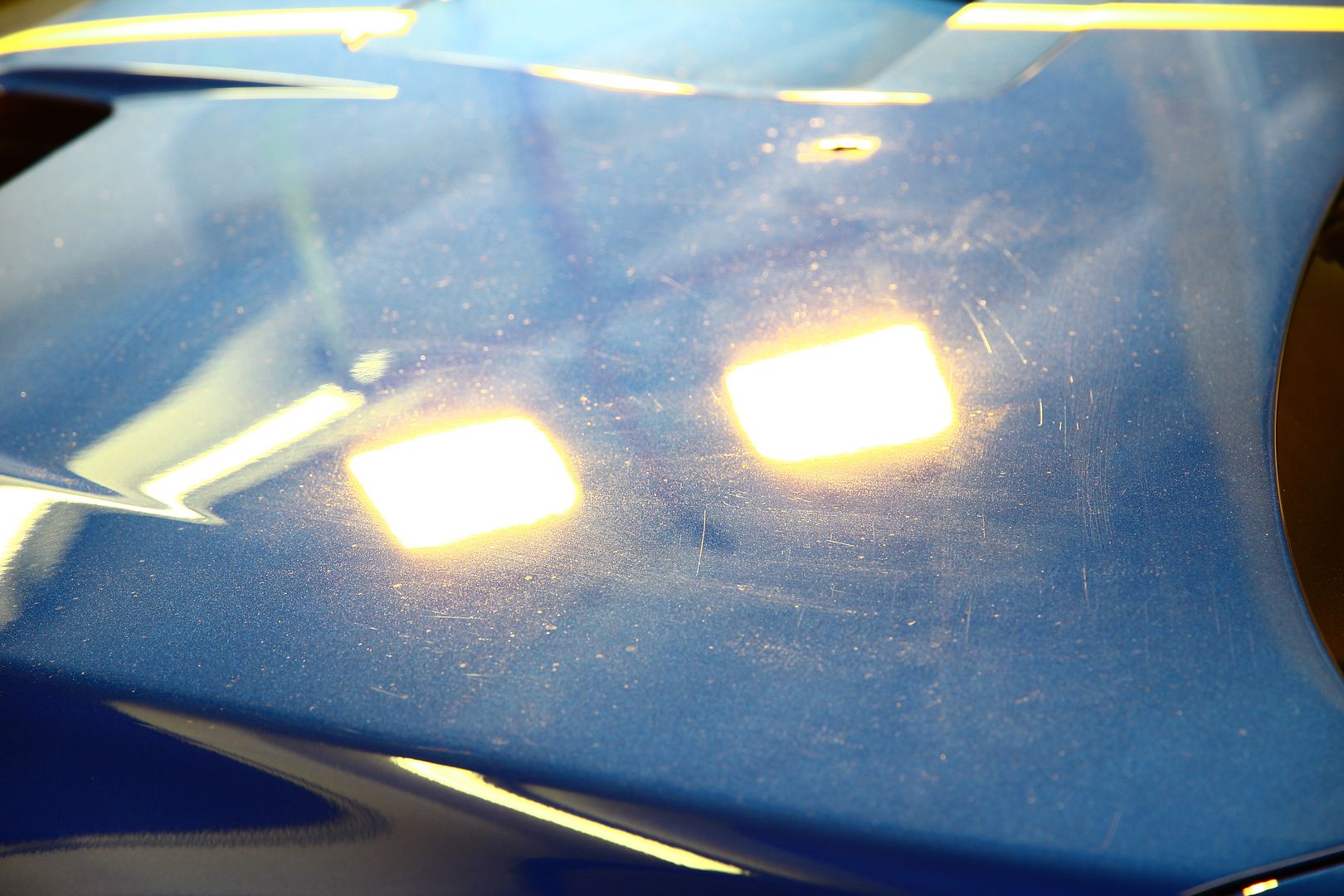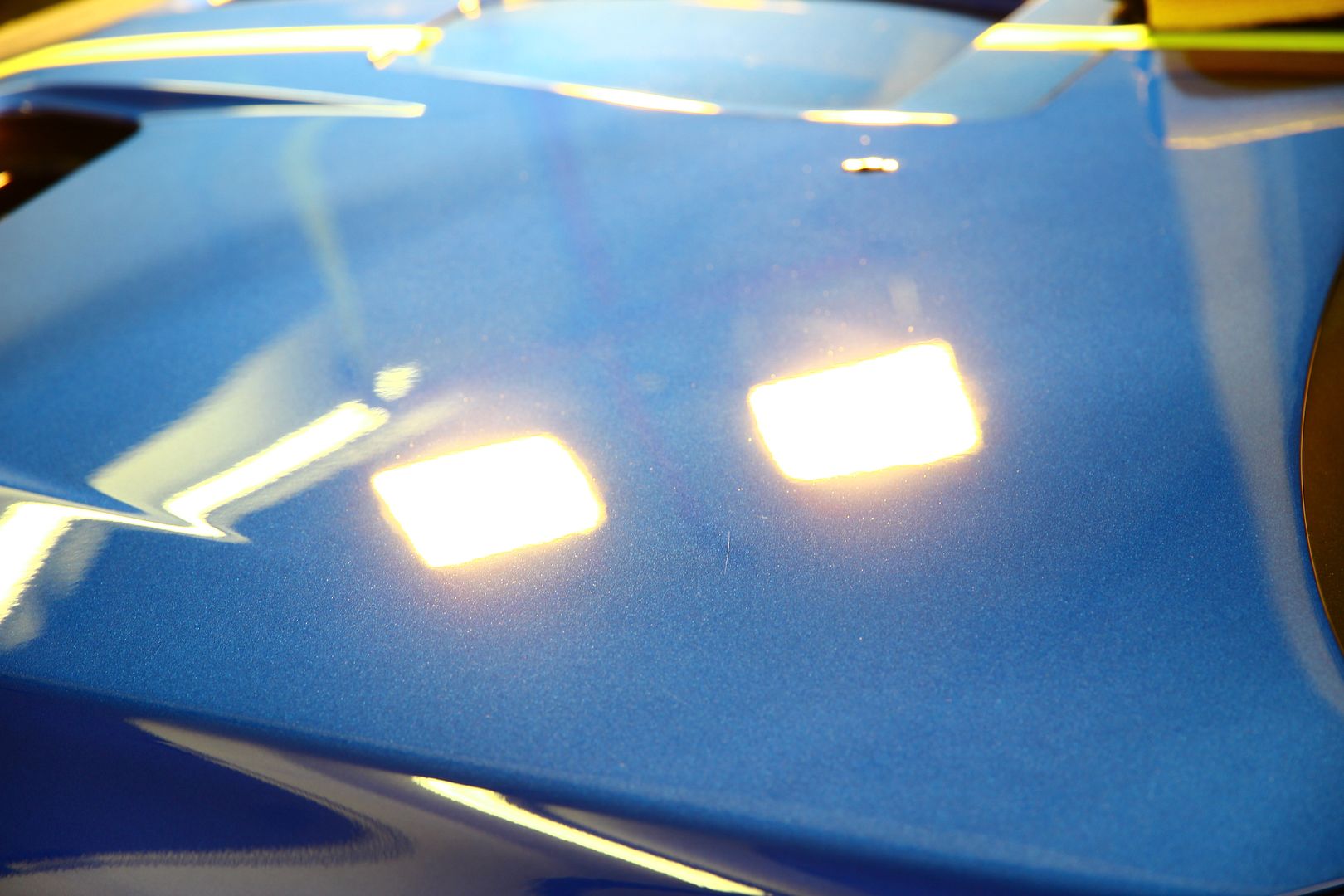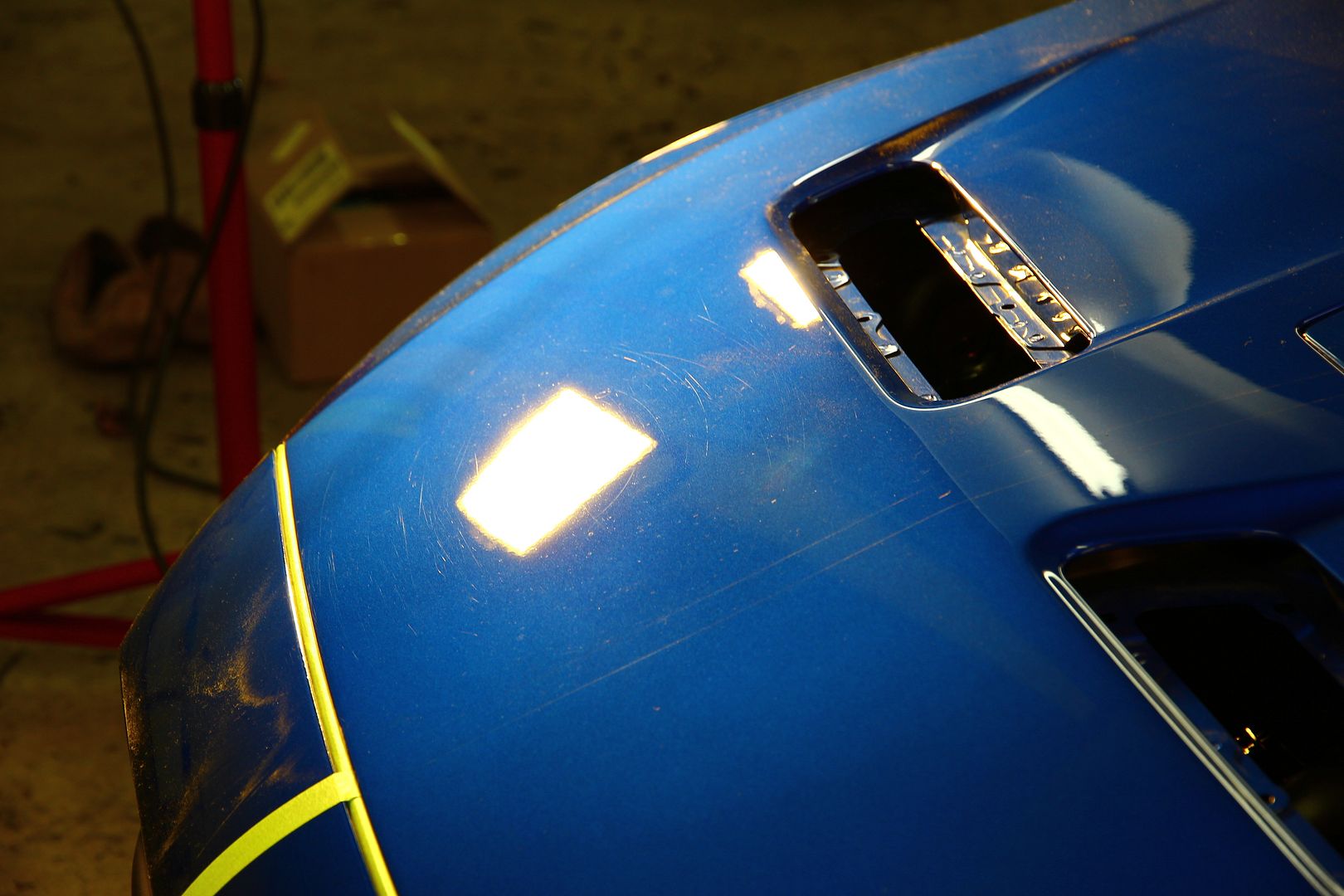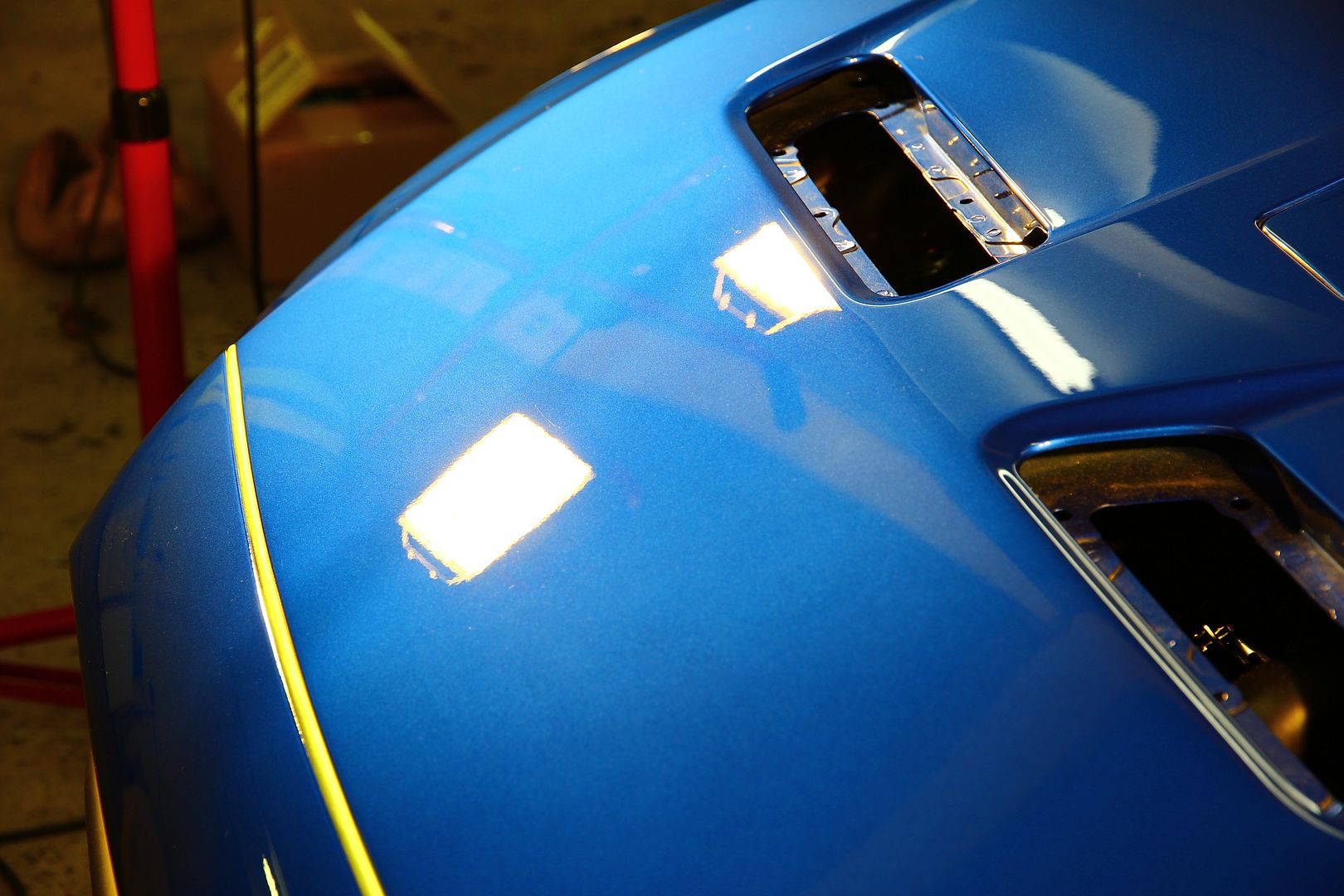 After finishing polish and IPA wipedown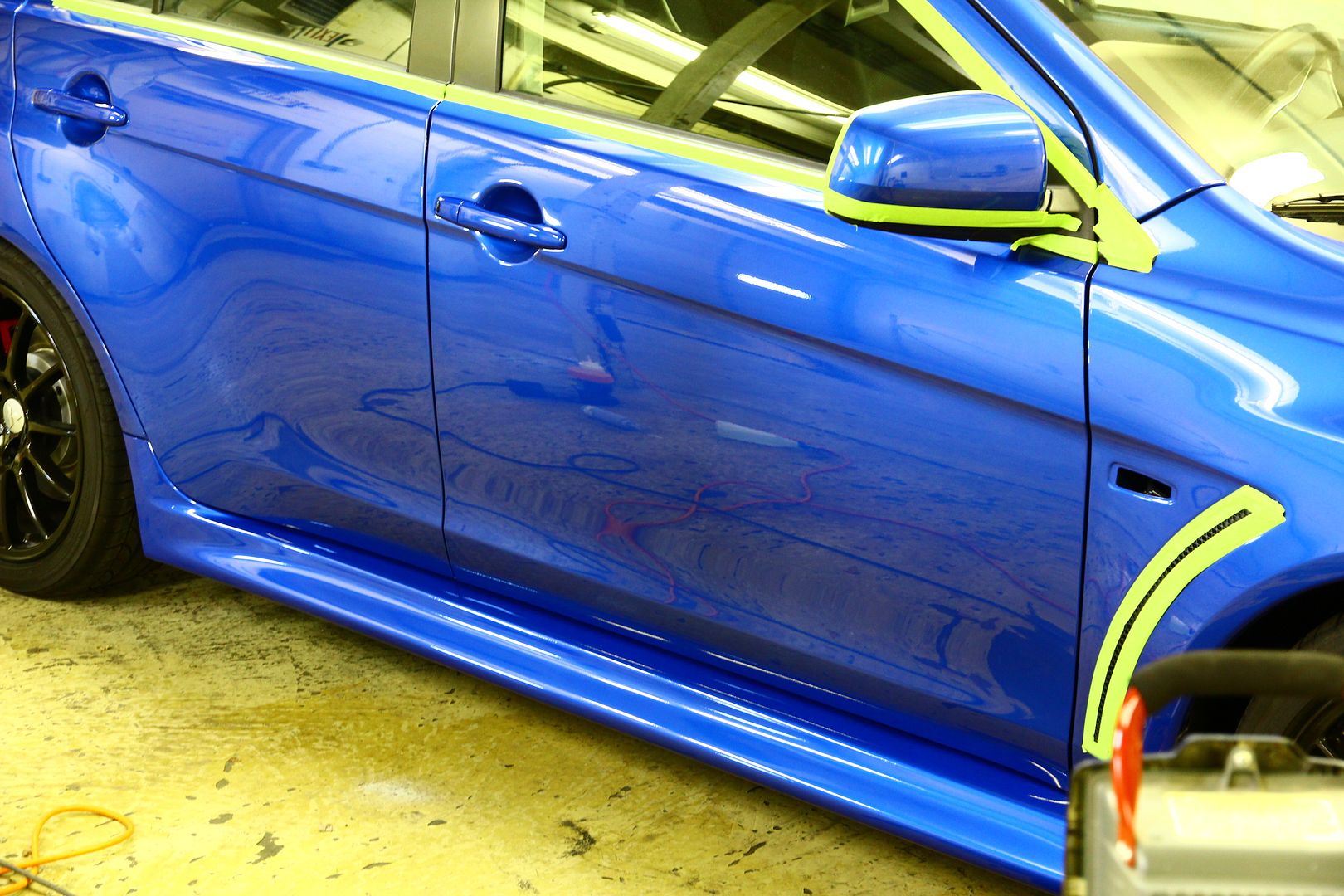 Finished pictures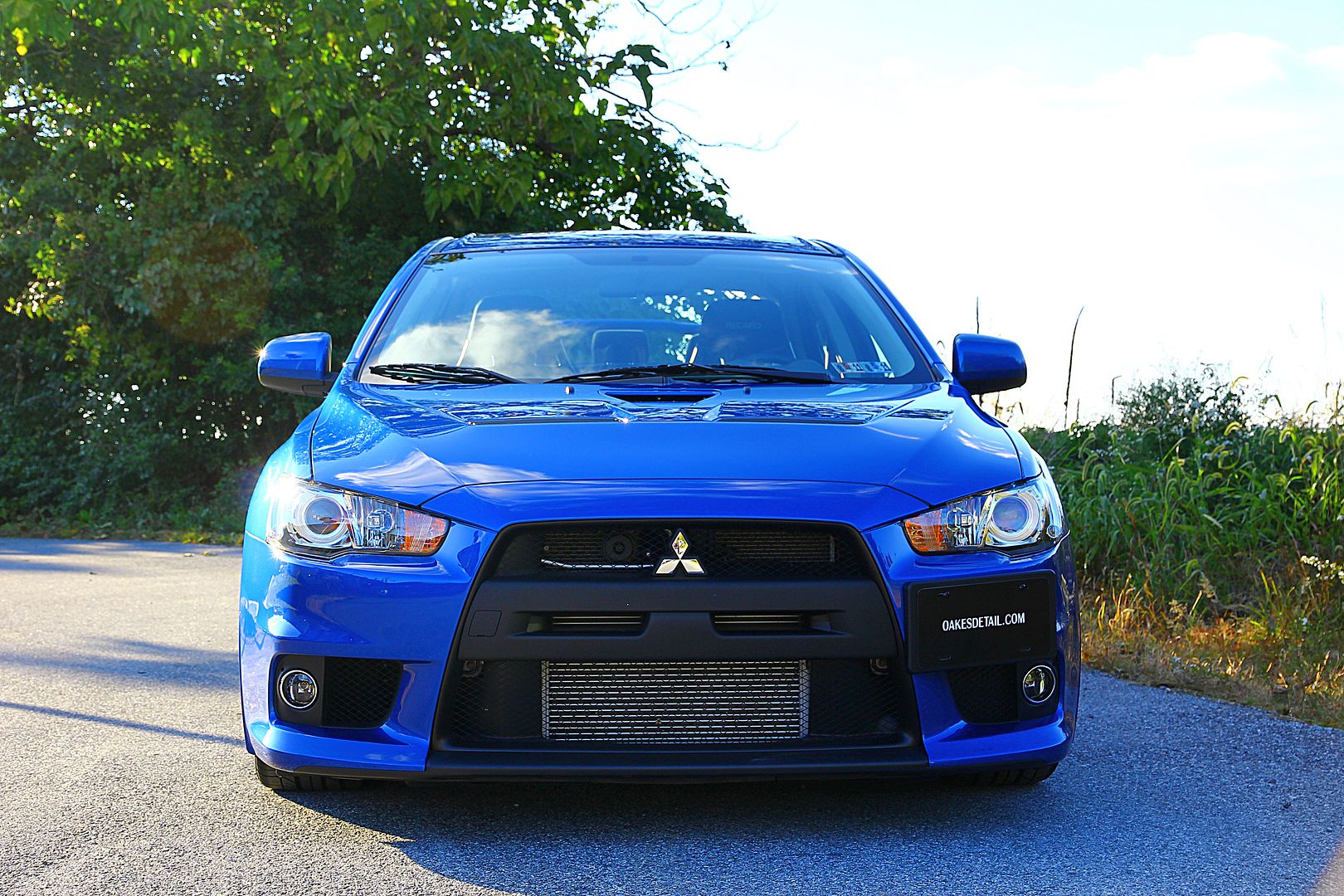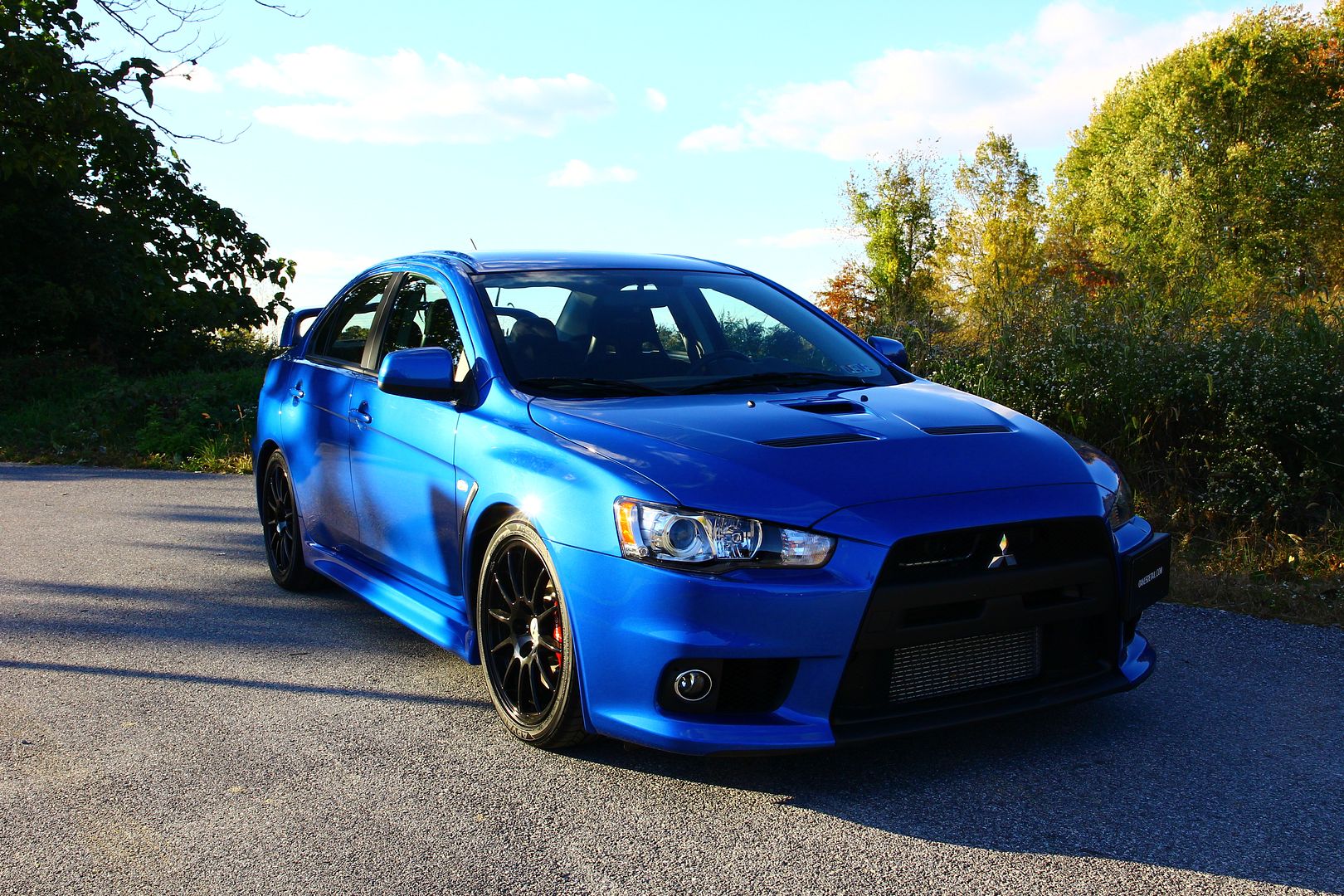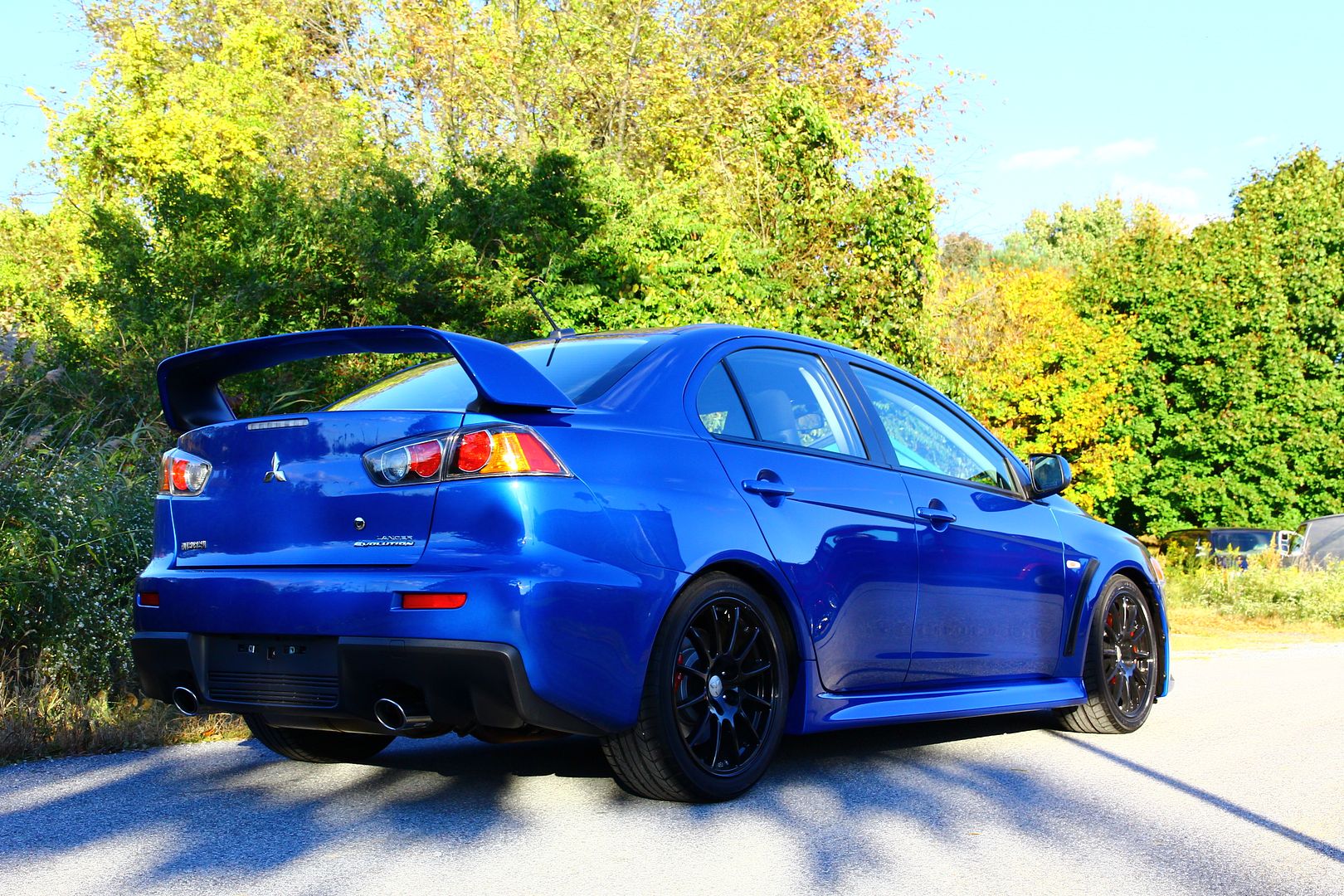 HDR pic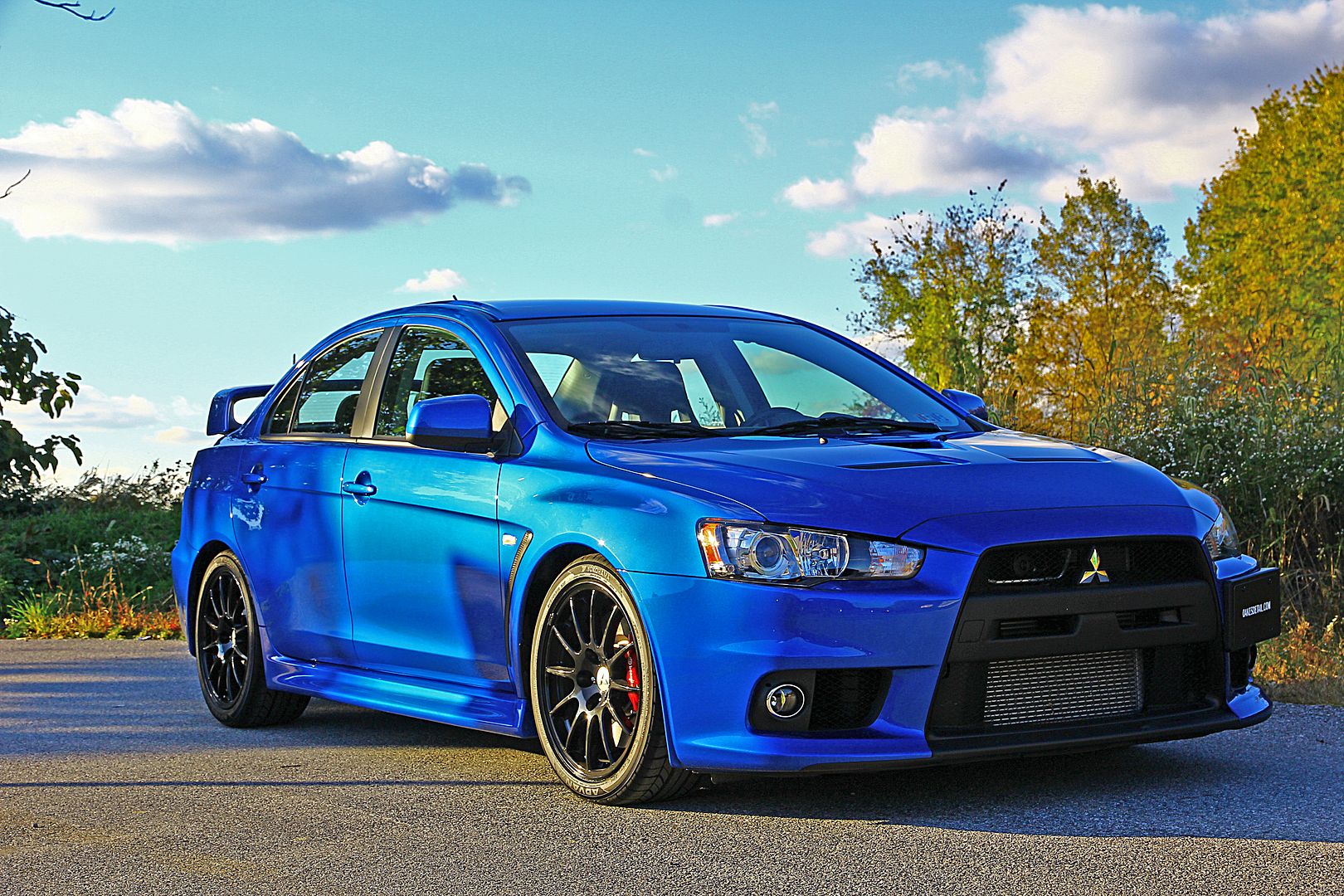 Today car was back for CQuartz appliaction
what was done:
car was washed with TAW then with Dawn, then sprayed with Dawn/IPA mix, rinsed. dried, pulled into detailing area, sprayed with IronX, let it sit for couple min, sprayed with water to keep it from drying, not surprisingly there wasnt much iron on the car even though car has BBK as you guy know, but car was done a month ago so protection did its job.
then washed car with CG citrus wash again and dried it. inspected car under lights and paint was still perfect. ready for CQuartz
took about an hour to apply whole car, waited about 30 min and wiped the car. temps were in about 25C in the area under gas heater so it cured fast.
pics will be up tonight when i get home. tomorrow windows will be polished and CQuartzed as well, today only got to do rear window. CQuartz cures a lot faster on windows so have to be careful with that, probably needs to be done last since it needs about 10 min to cure on glass
cant say that car looks shinier then it did before but its subjective as with any kind of coatings (wax, sealant or this nano coating)
wheels were sealed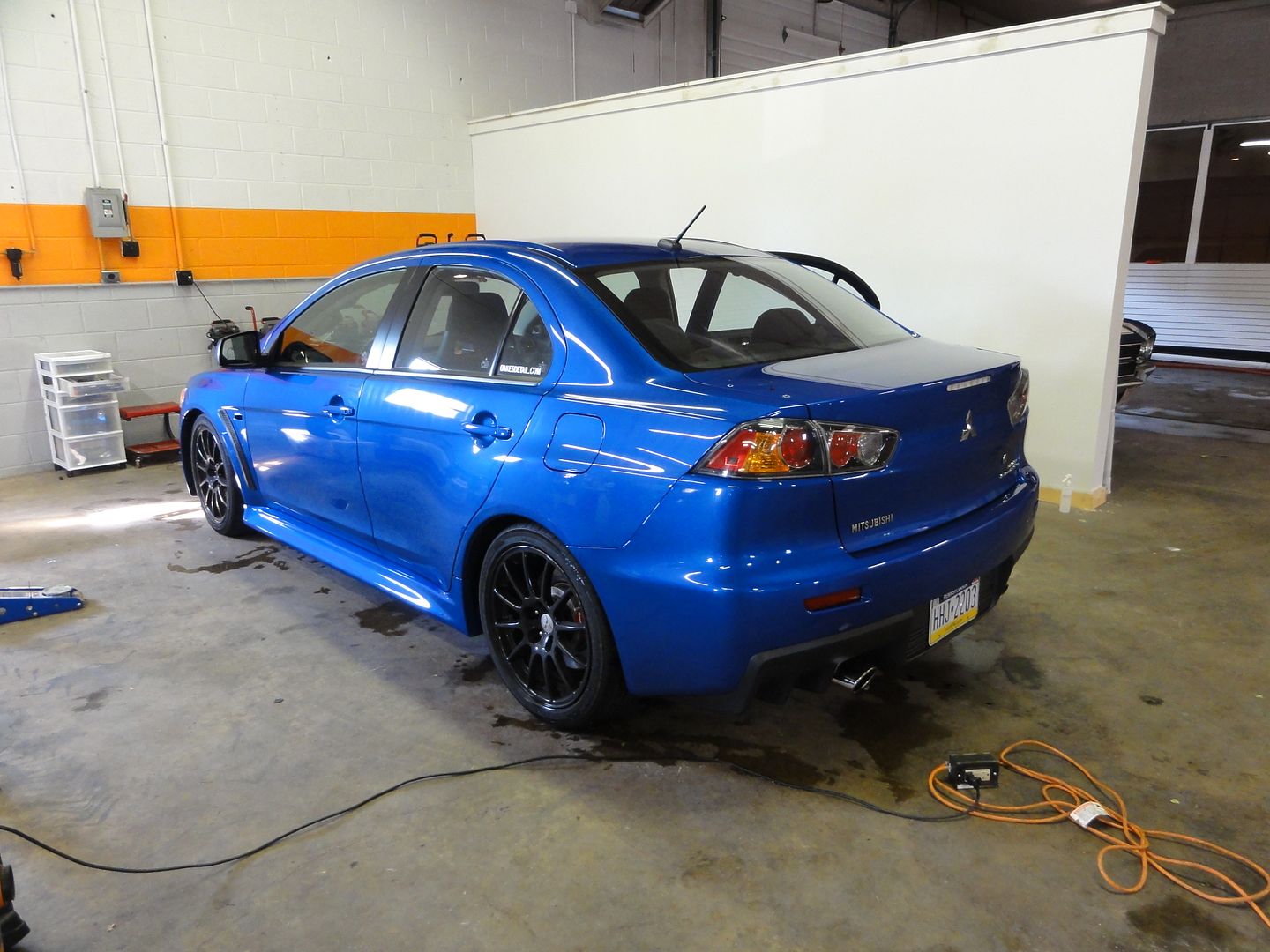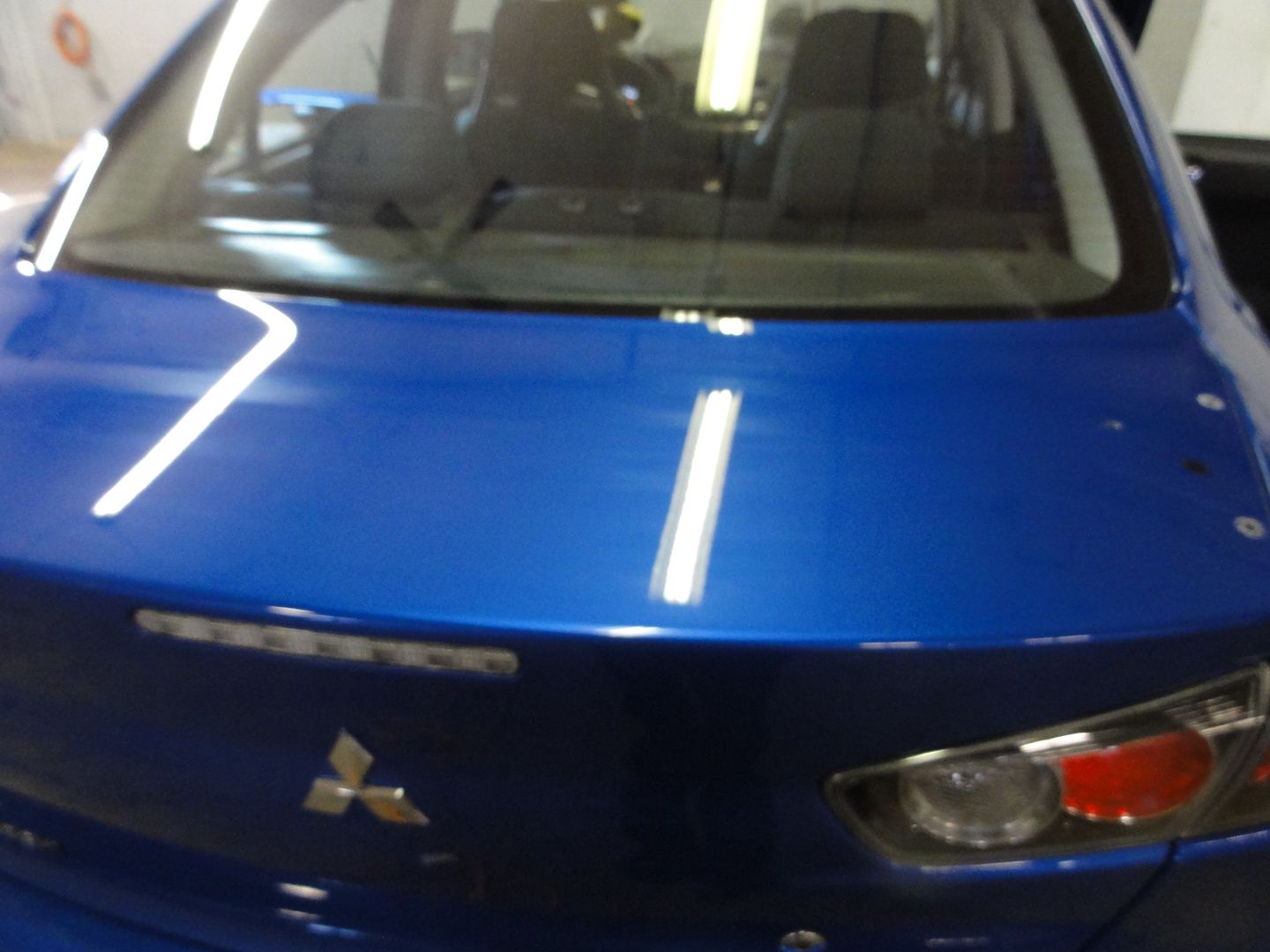 Finished pics after Cquartz