Discussion Starter
•
#1
•
A six day, 45+ hour concourse preparation, full paint corrective detail performed by myself on this 2009 Ferrari F430 Scuderia, dressed in Grigio Silverstone.
A frequently driven vehicle, seeing almost 5,000 miles in the warm months of 2010 alone, was in need of a proper refreshing detail. We took on this car as a double project: being a full paint corrective, concourse ready detail, as well as filming the process. This added a great deal of time to the whole task, but that was expected and most of it's purpose.
With that said, the video results should be shared in the near future as it is all being pieced together. For the time being, the photo documentation will serve as a perfectly fine example of the work done.
The list of products used on these level details is rather immense, for those interested, I'd be more than happy to share! I will hint at the products used in the descriptions of the pictures below, so be sure to pay attention!
Without further delay!
The Scuderia as it arrived, after our trailer pick up.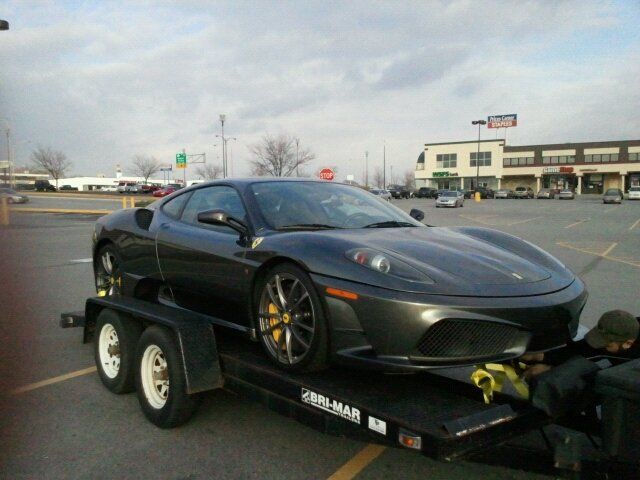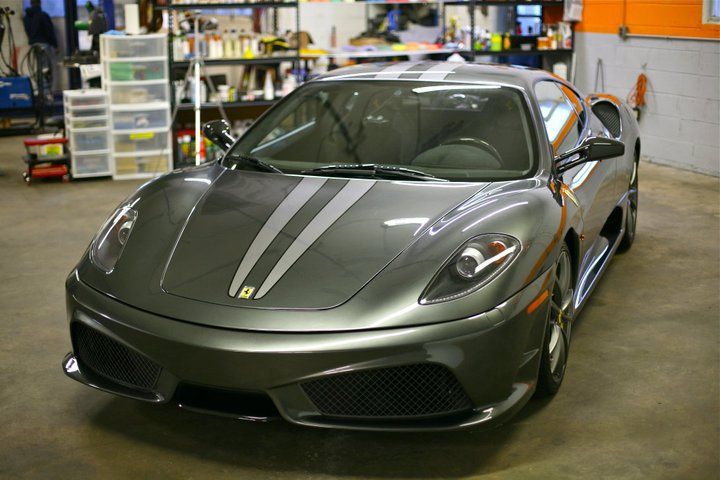 The car was not by any means dirty, or appearing in desperate shape, so the pre-prep/wash pictures serve little purpose this time around. While driven frequently, it is kept exceptionally well!
As with any driven vehicle, contaminants make their way onto the paint. car was washed with CG citrus wash, wheels cleaned with soap and water only since brakes are carbon ceramic its not recommended to spray wheel cleaners on them as far as we know. Clay after prepping the vehicle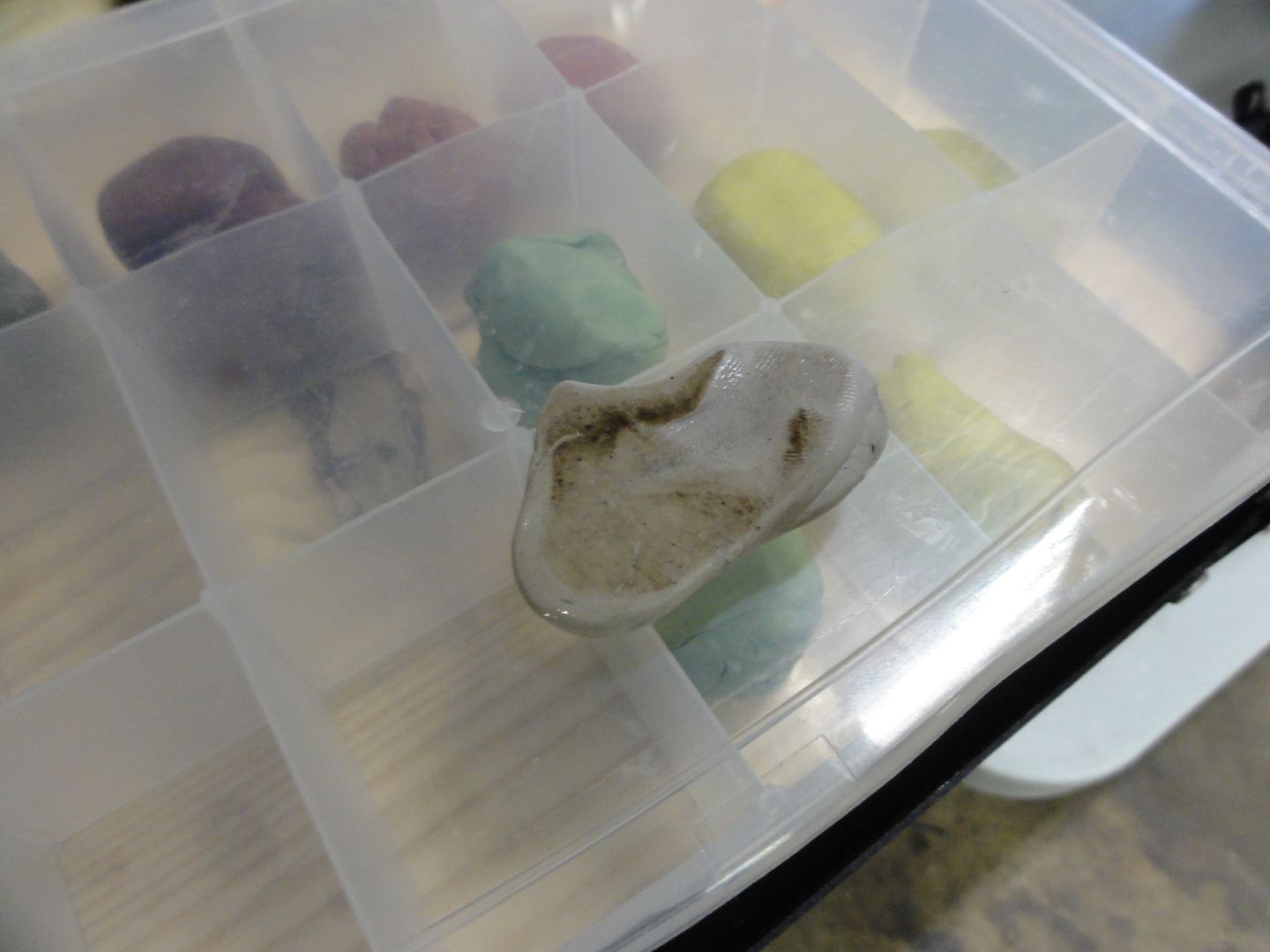 Once the vehicle was dry after using pressurized air and microfiber drying towels, it was masked off with protective tape on all non-painted surfaces. In this photo, seen with an older brother!
We started with the engine bay work, which you will see the results of in the next group of photos, all metal and carbon fiber Intake boxes, intake covers, engine bay CF trim was polished and sealed using appropriate products. All needed trim was taped off. Here you will see the exhaust muffler polishing both before, 50/50 and after pictures.
Engine before
Before
After Polishing soap on PC with orange pad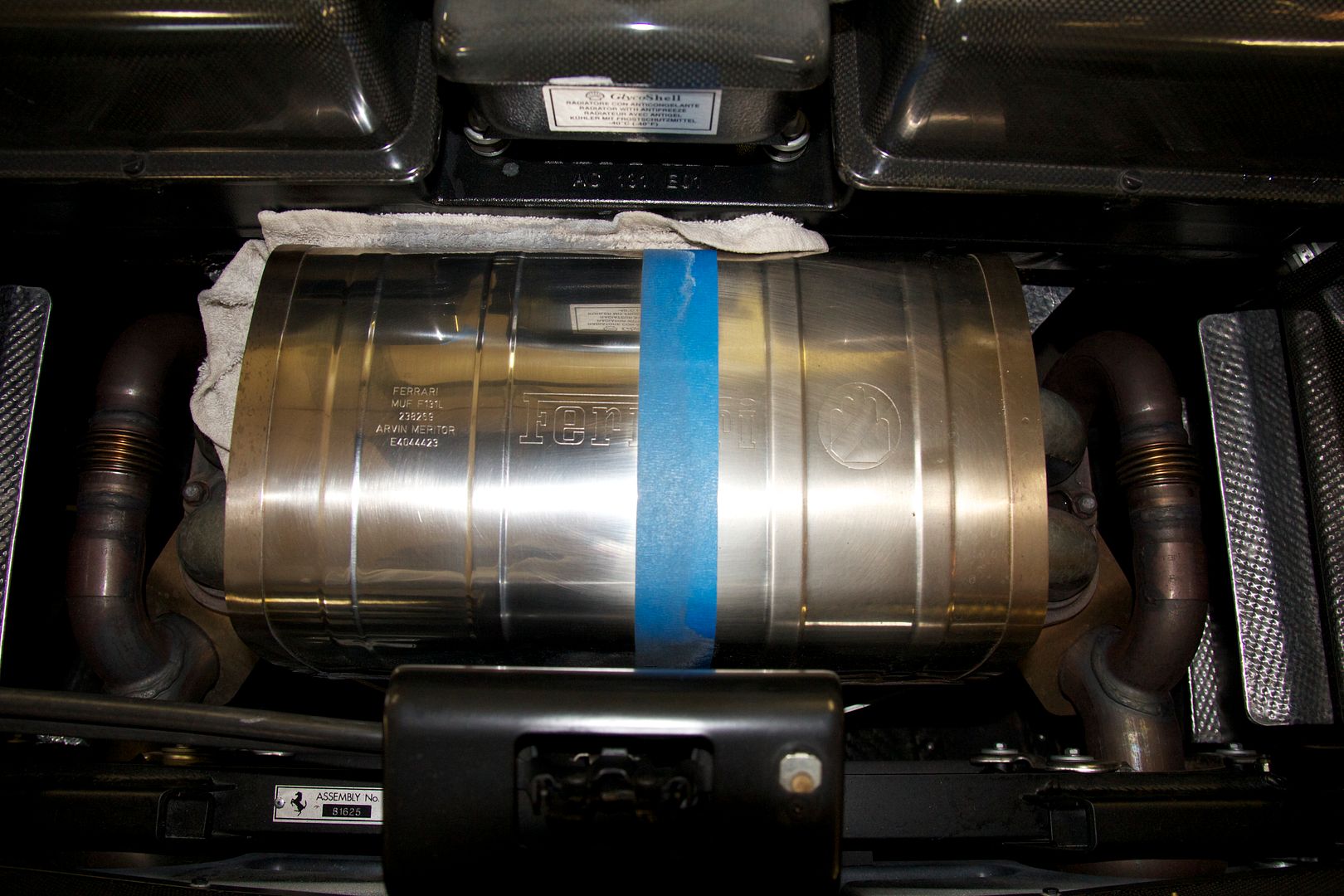 After CG Metal wax on PC with orange pad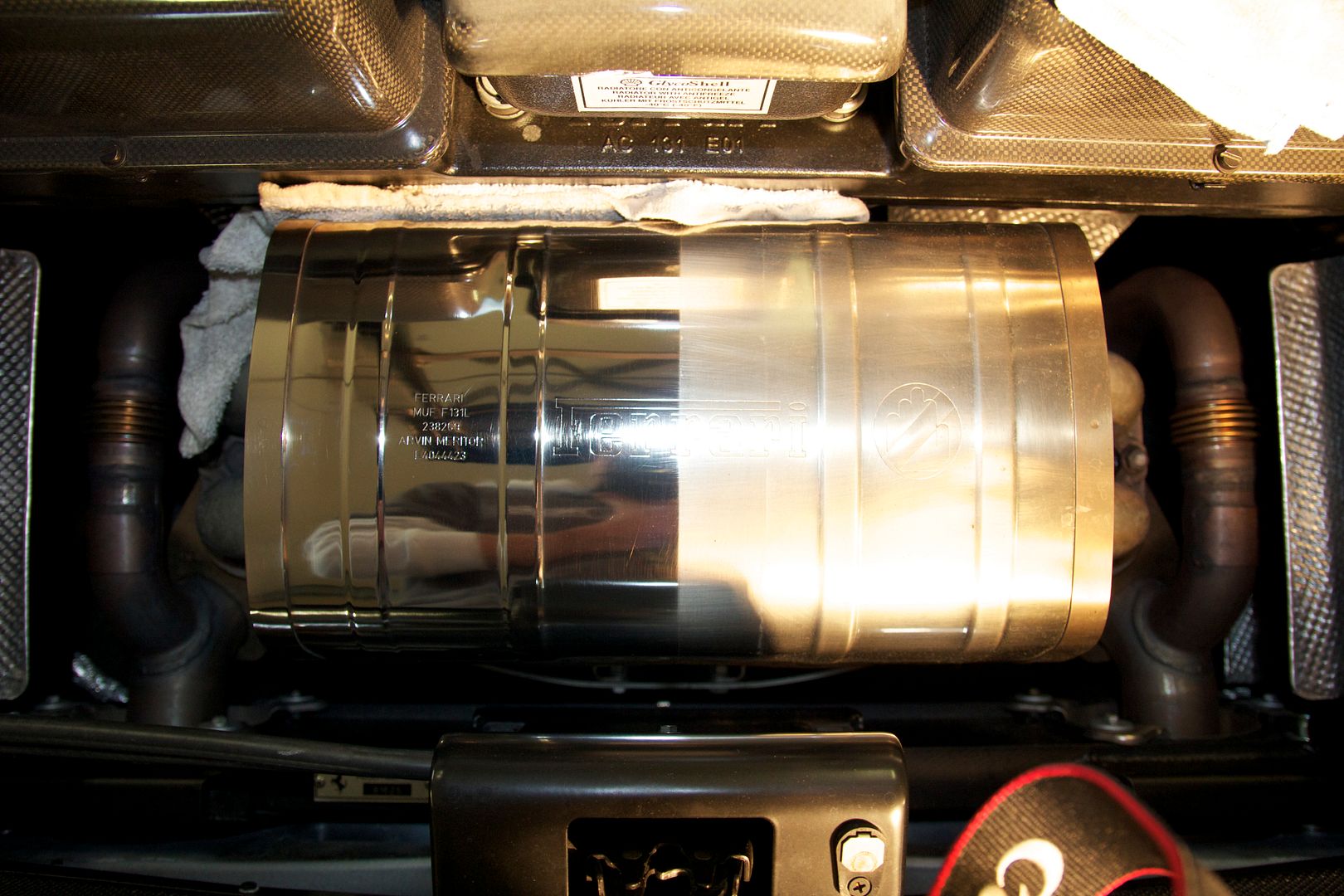 Driver side air box
Before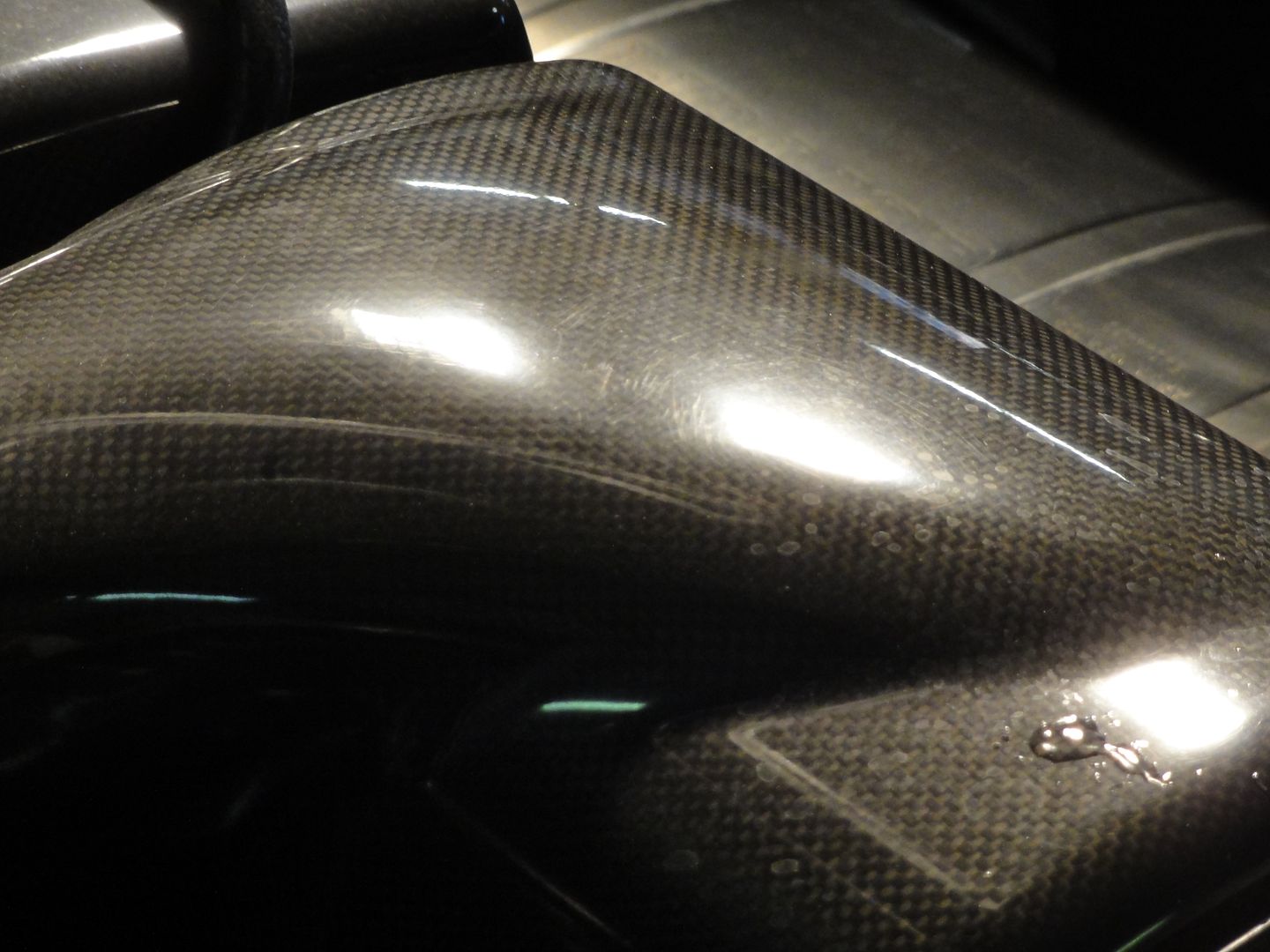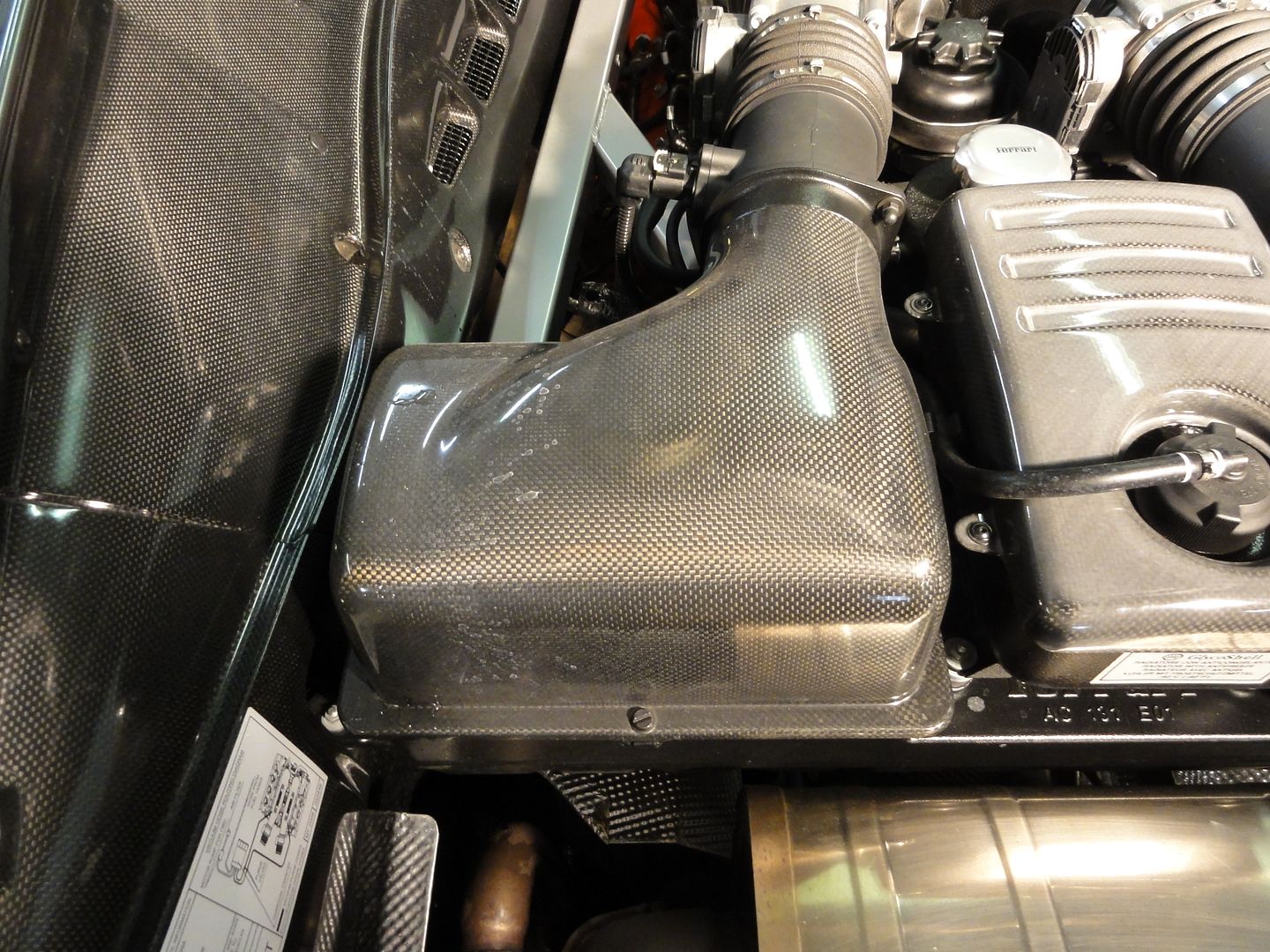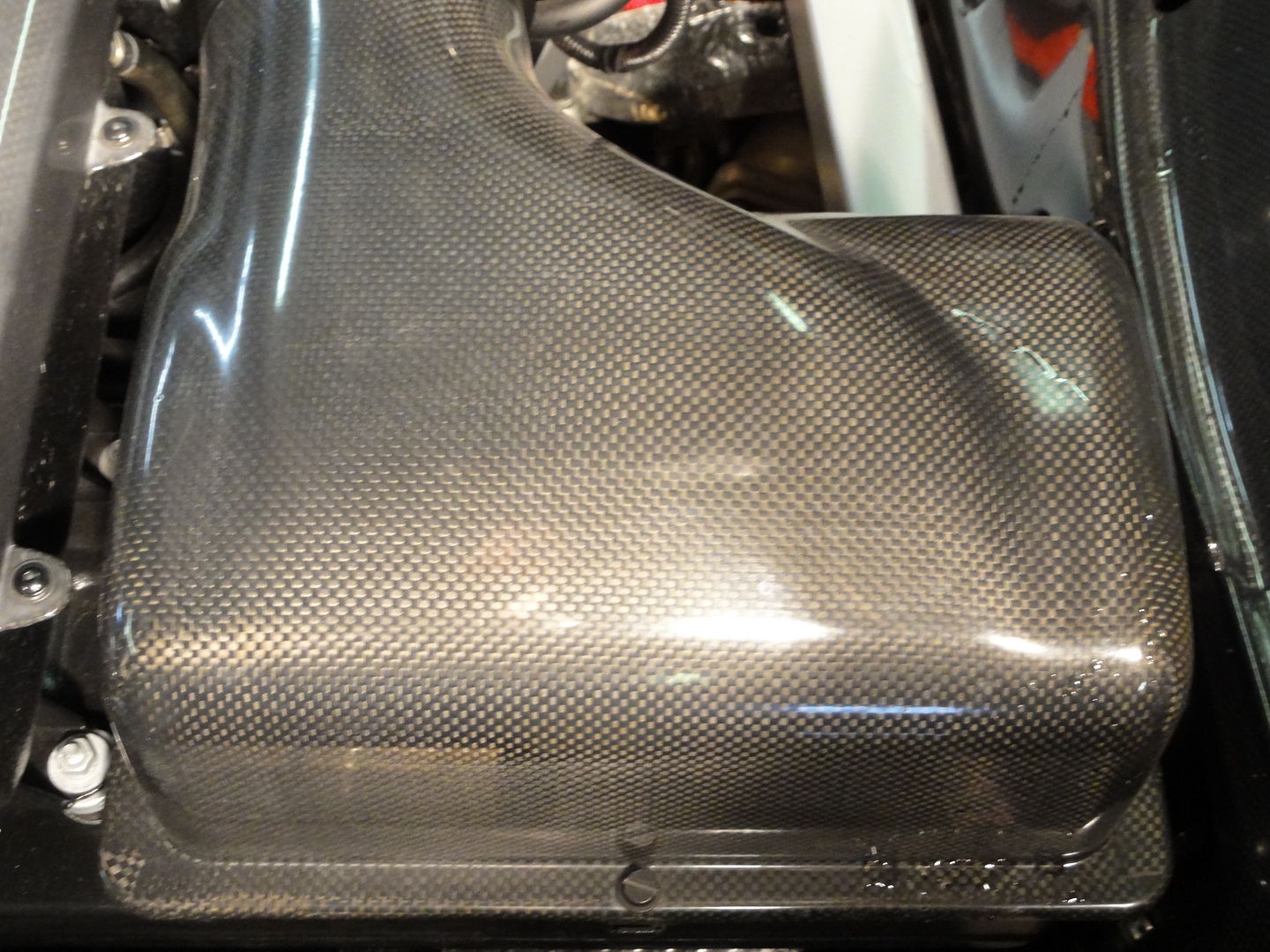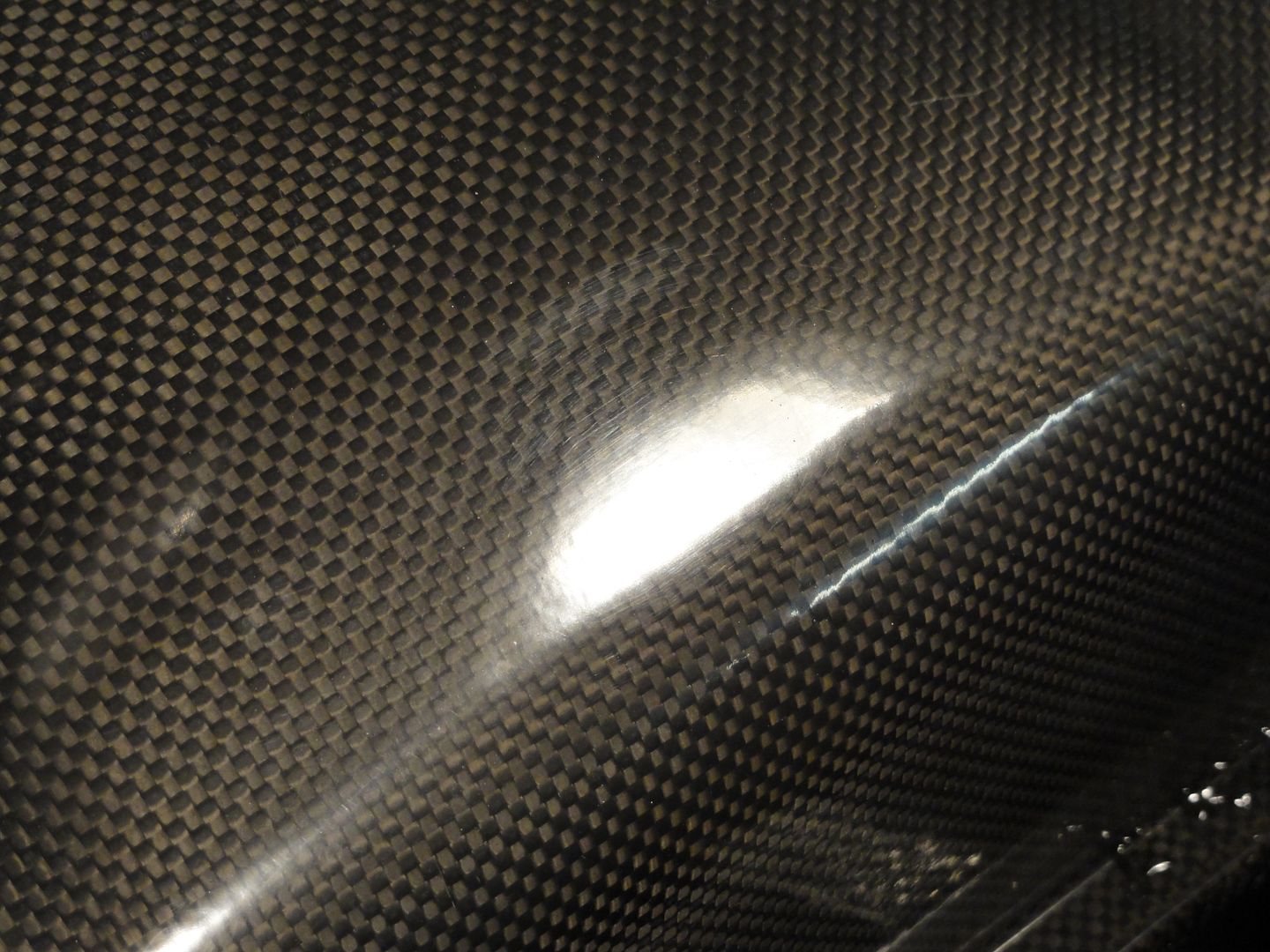 After, passenger side air box unpolished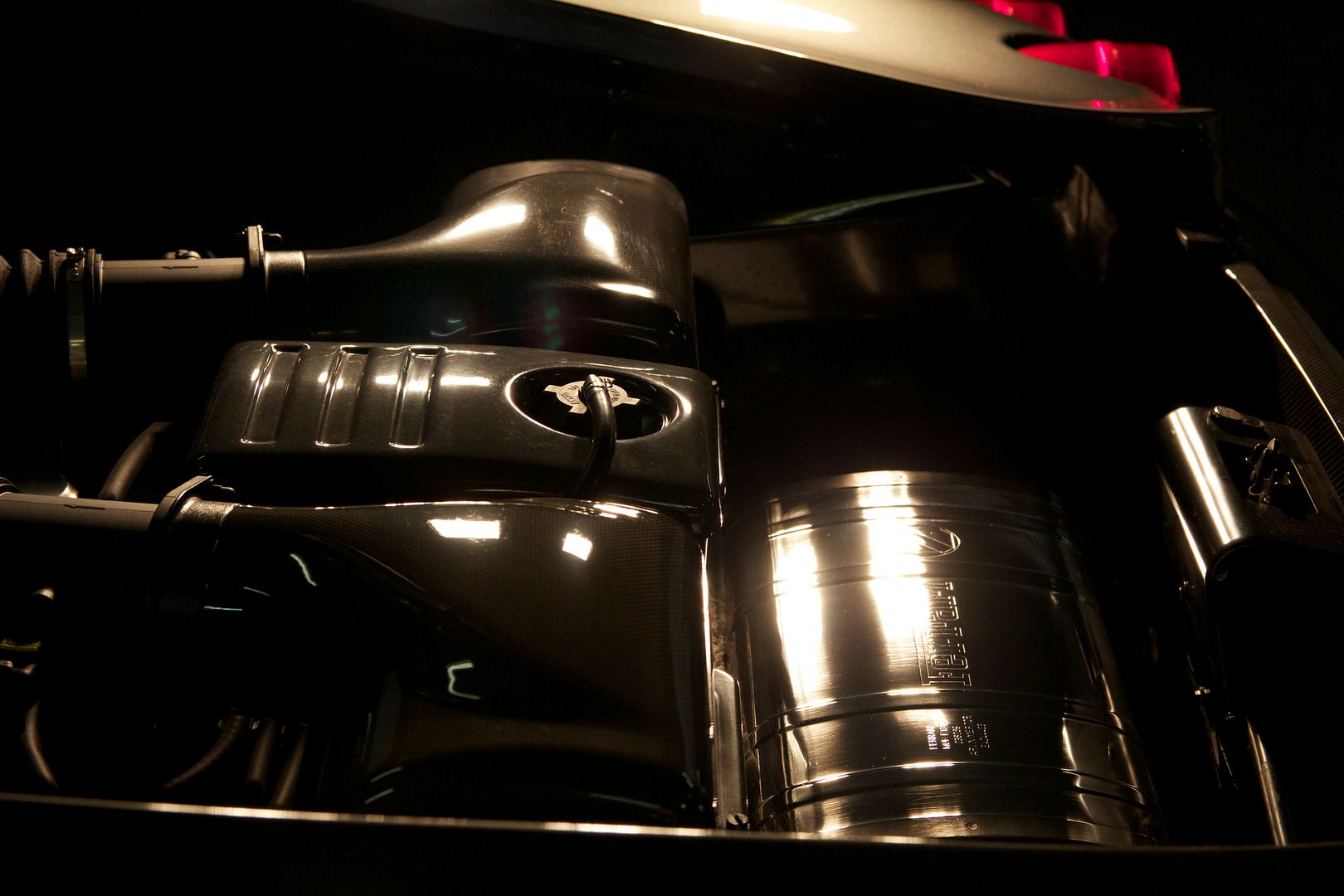 Sealed with Rejex 15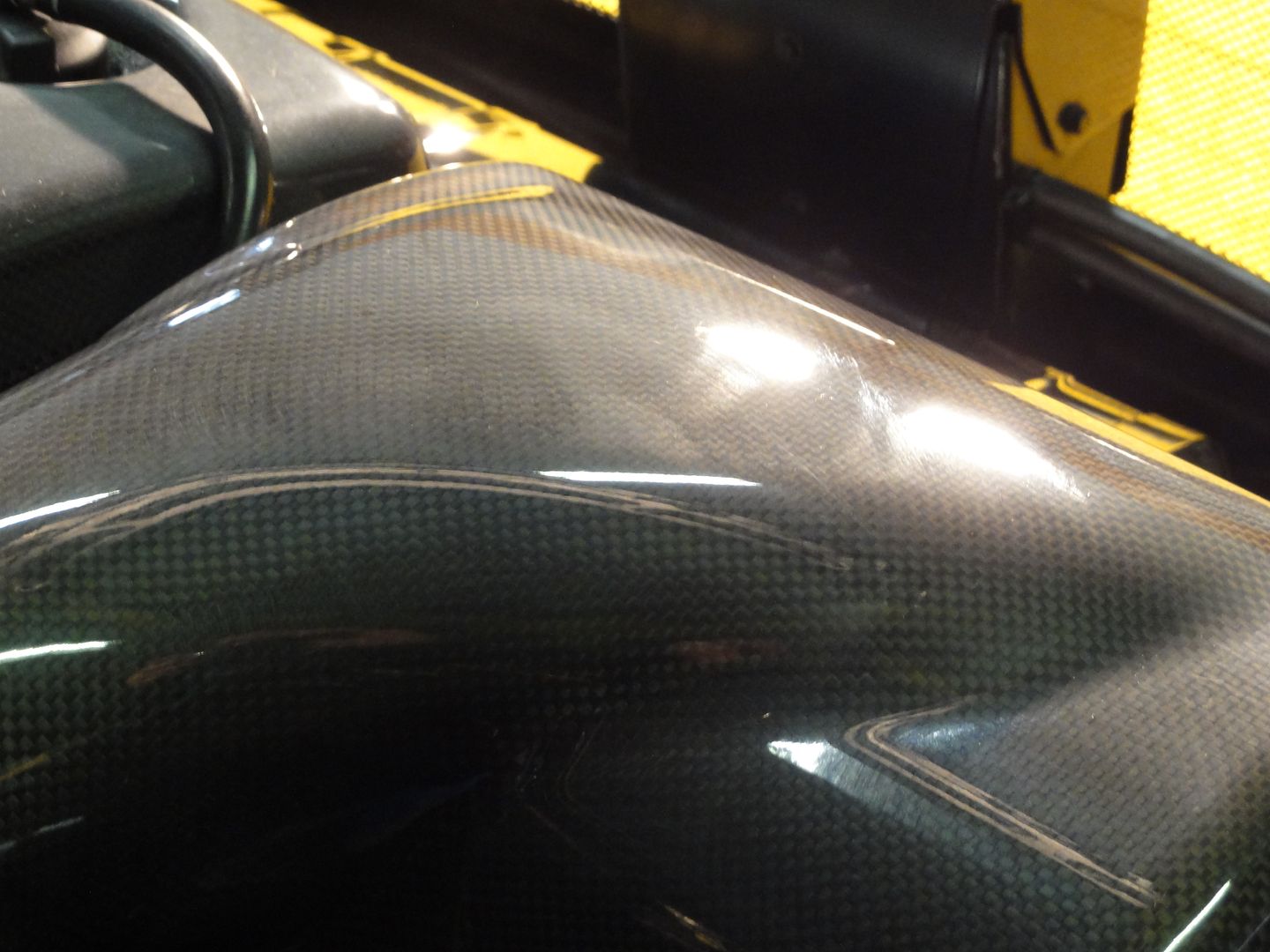 Intake manifolds were polished as well, chrome accent was taped off and letters inside were cleaned with q-tips and menzerna 203
before video
after (notice clarity of reflection from led light)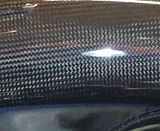 Polycarbonate engine window was cleaned; strut bars were removed to get under them since that's where most of the dirt was.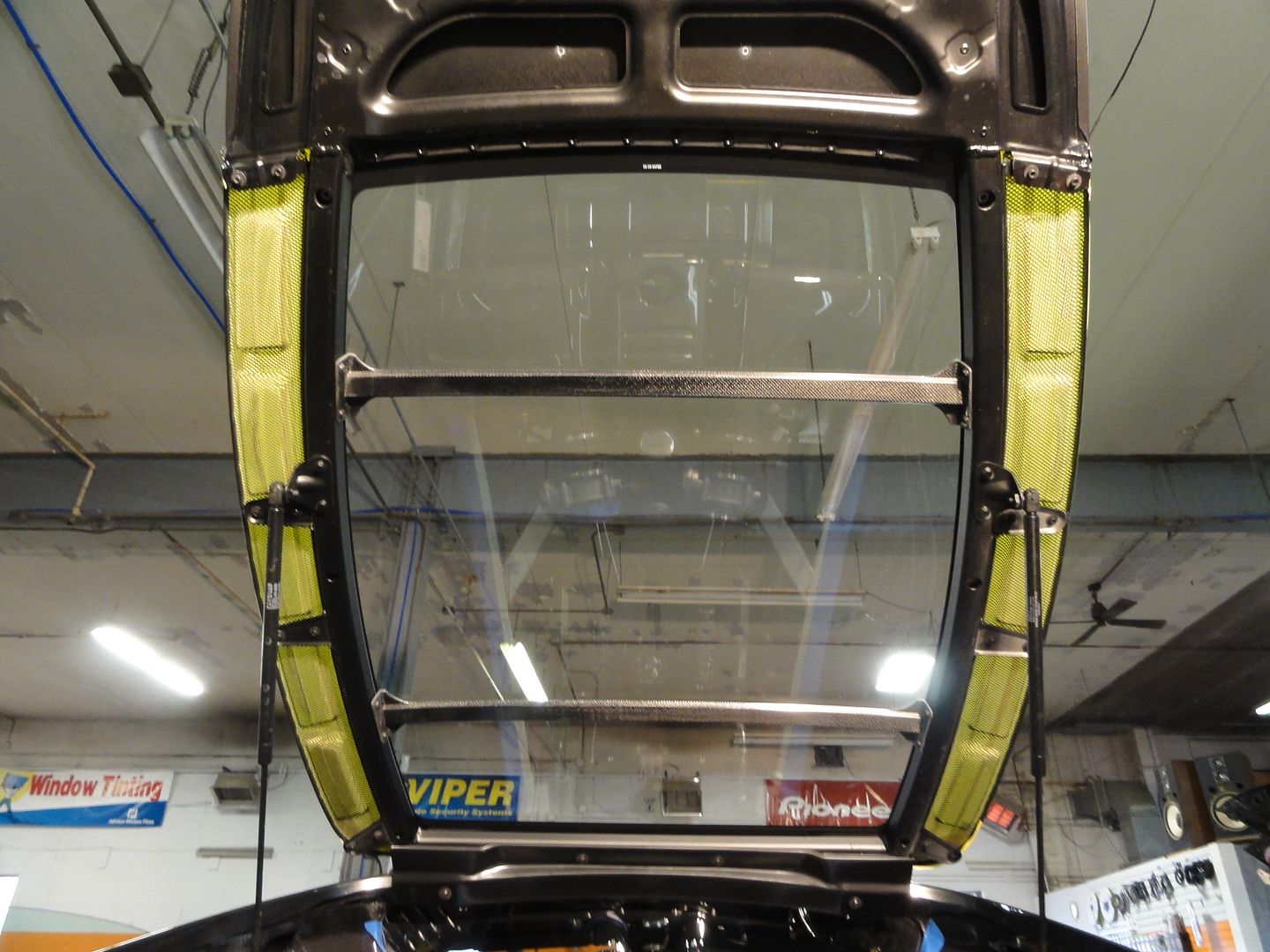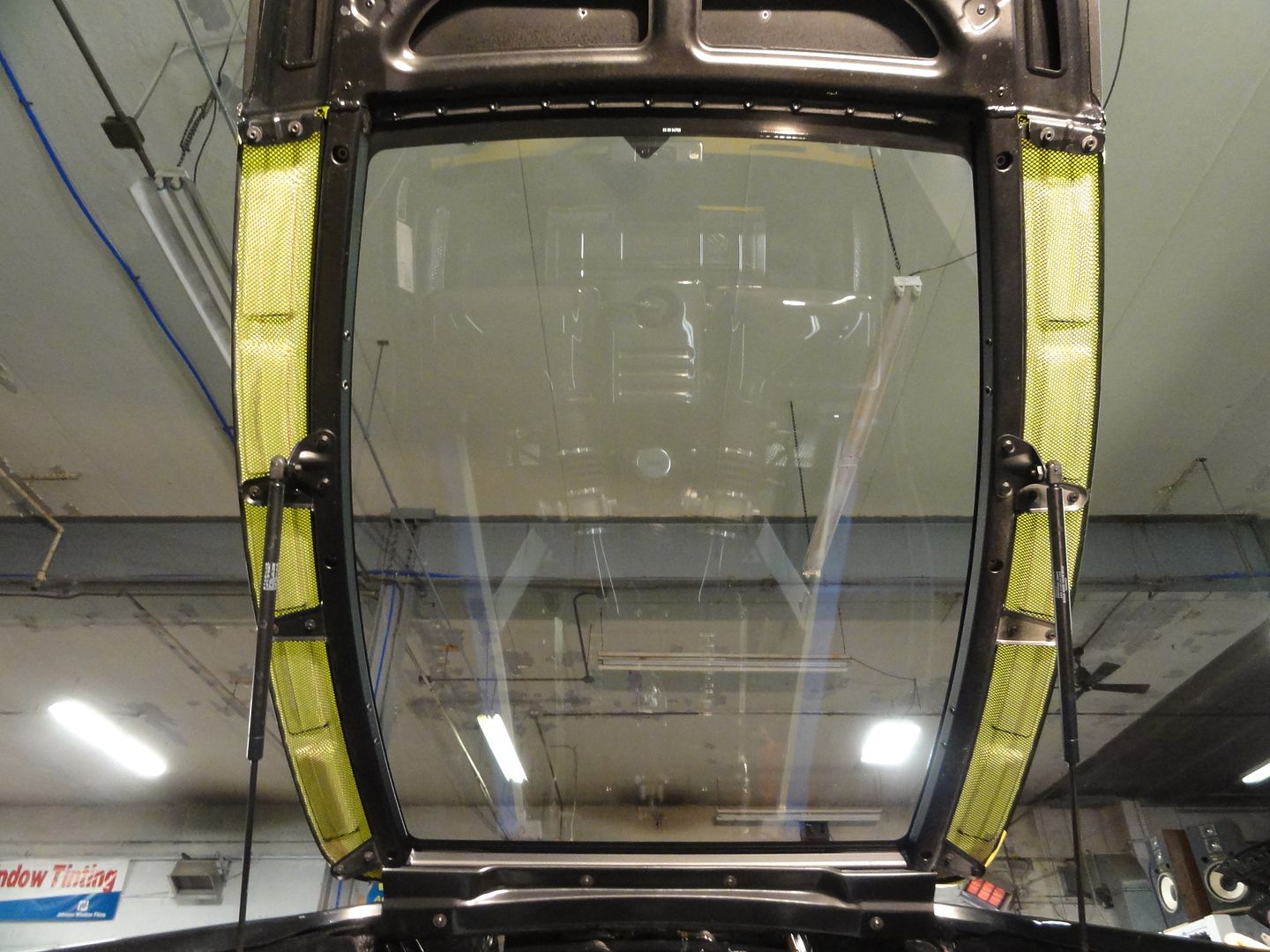 Installed the struts back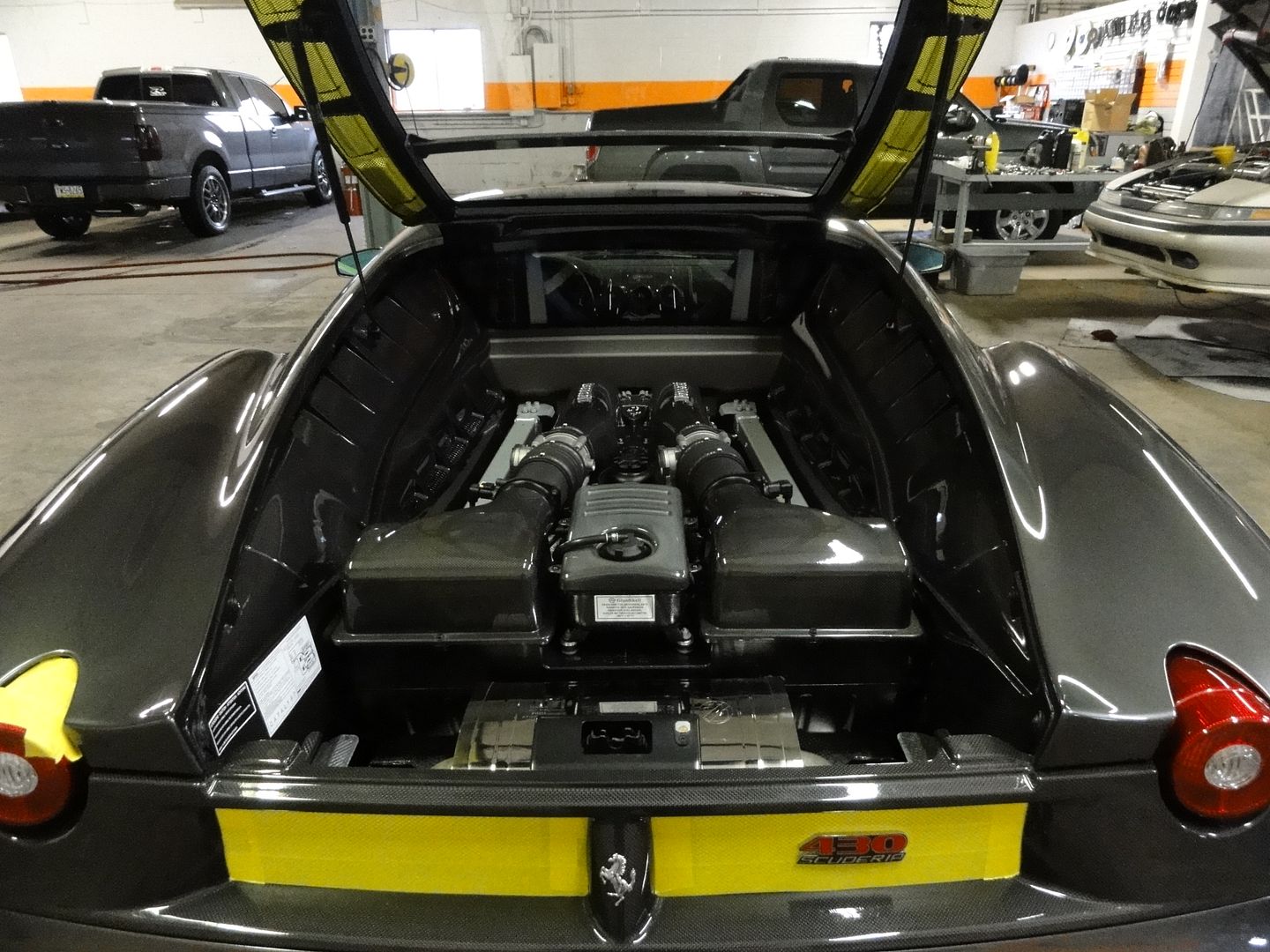 Finished Engine bay photos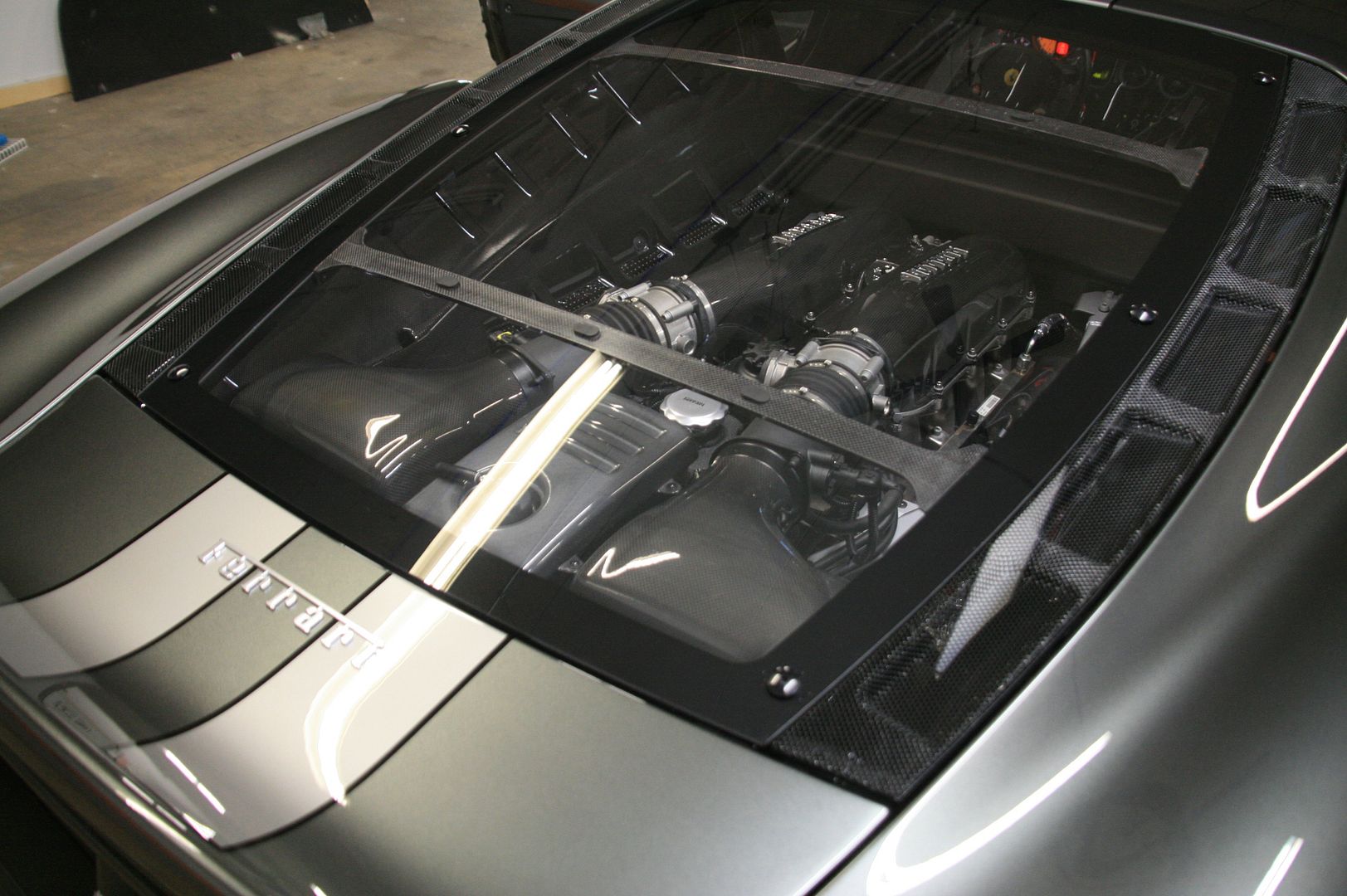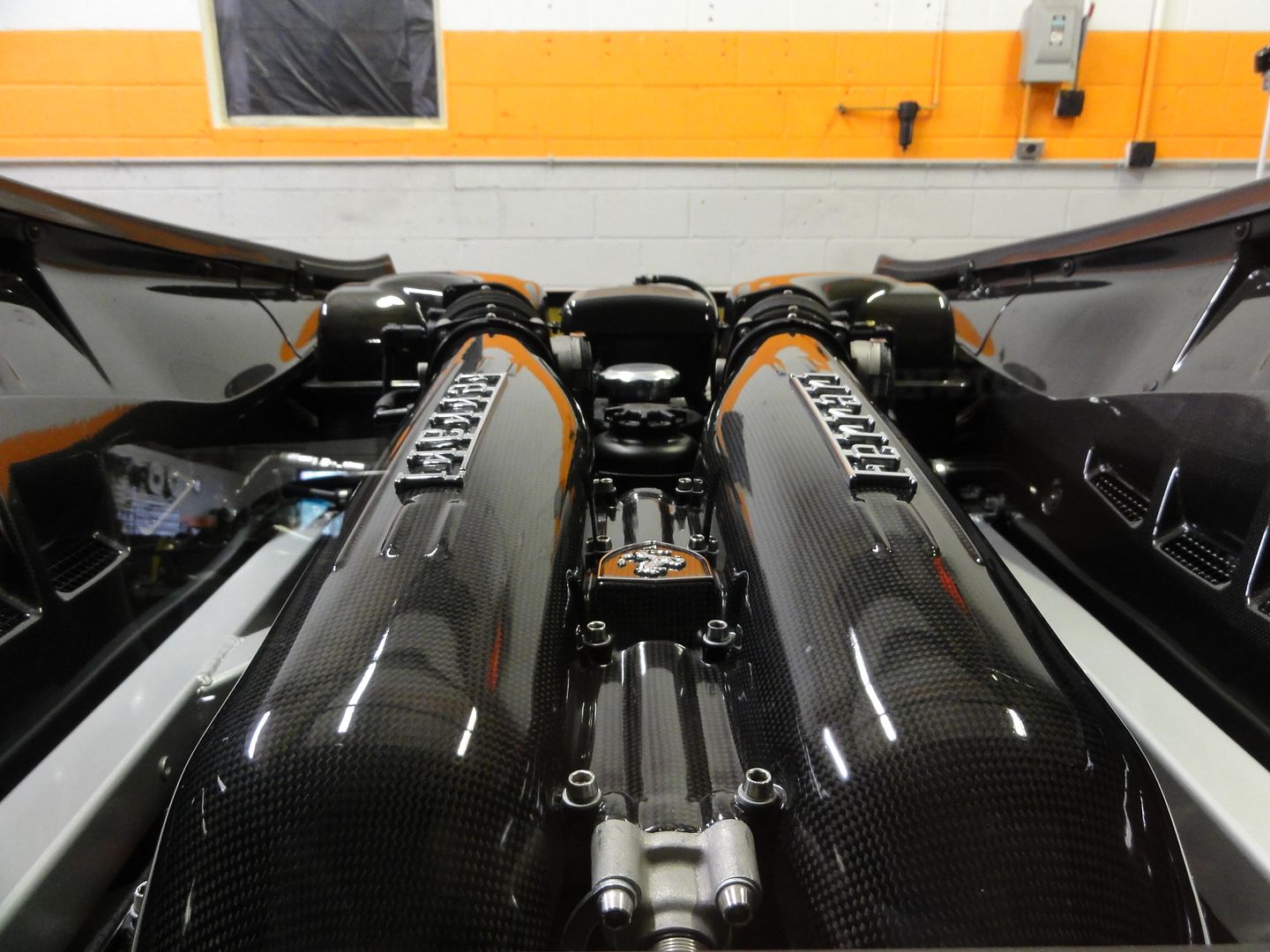 Hard water spots on rear engine divider glass before/after. Polished with Menzerna 85rd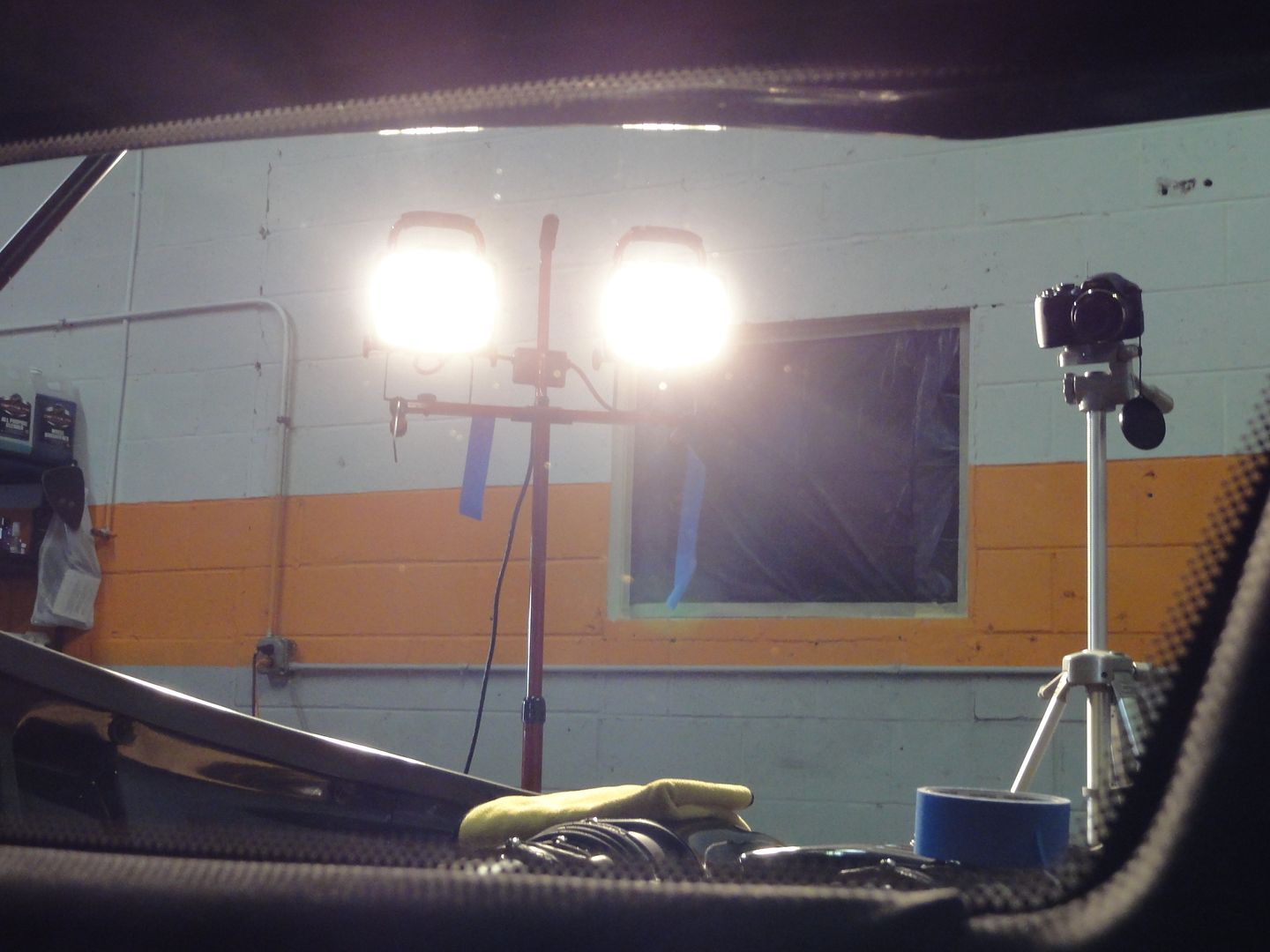 Hand polished rear under body diffuser with Menzerna 203 and sealed it with Collinite 476.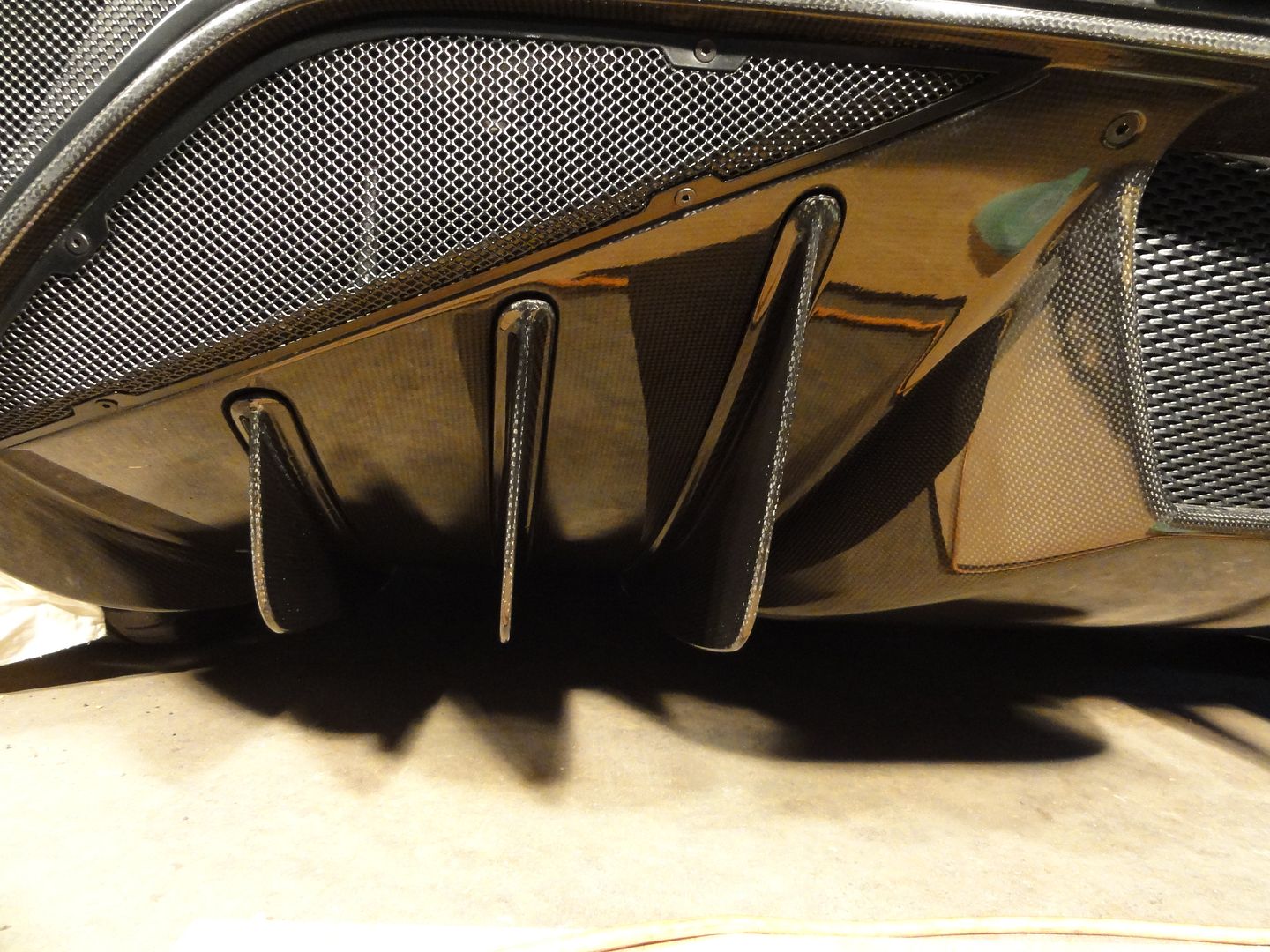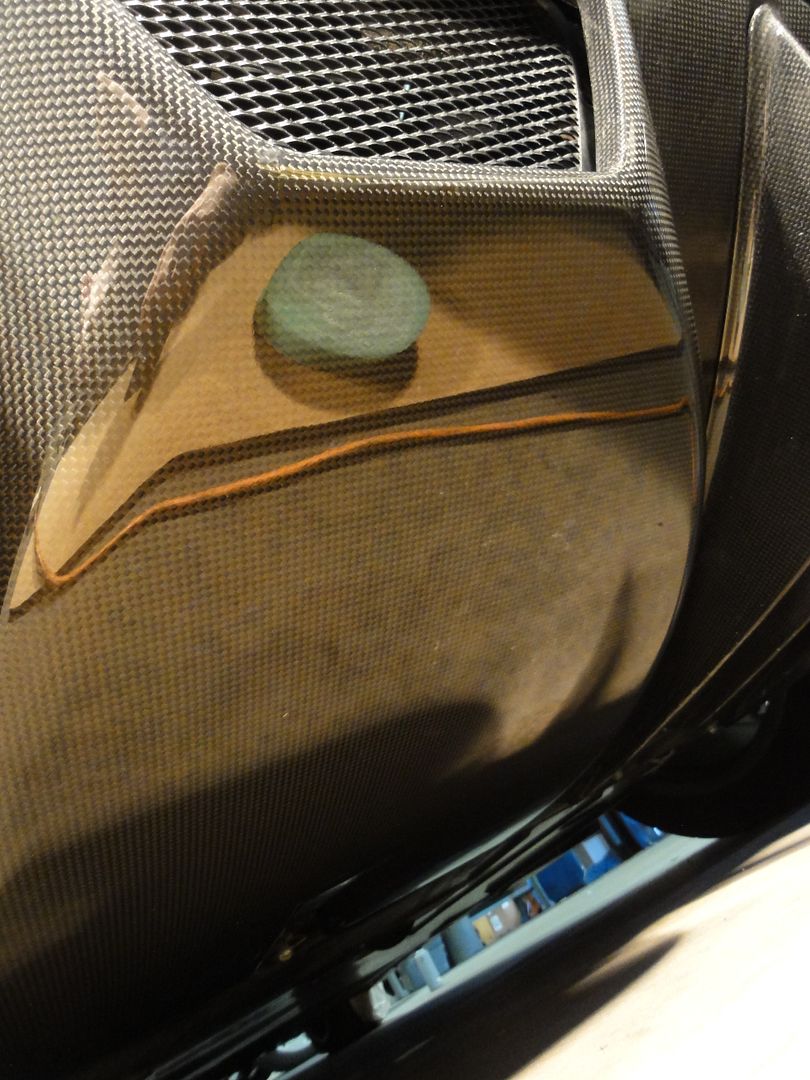 30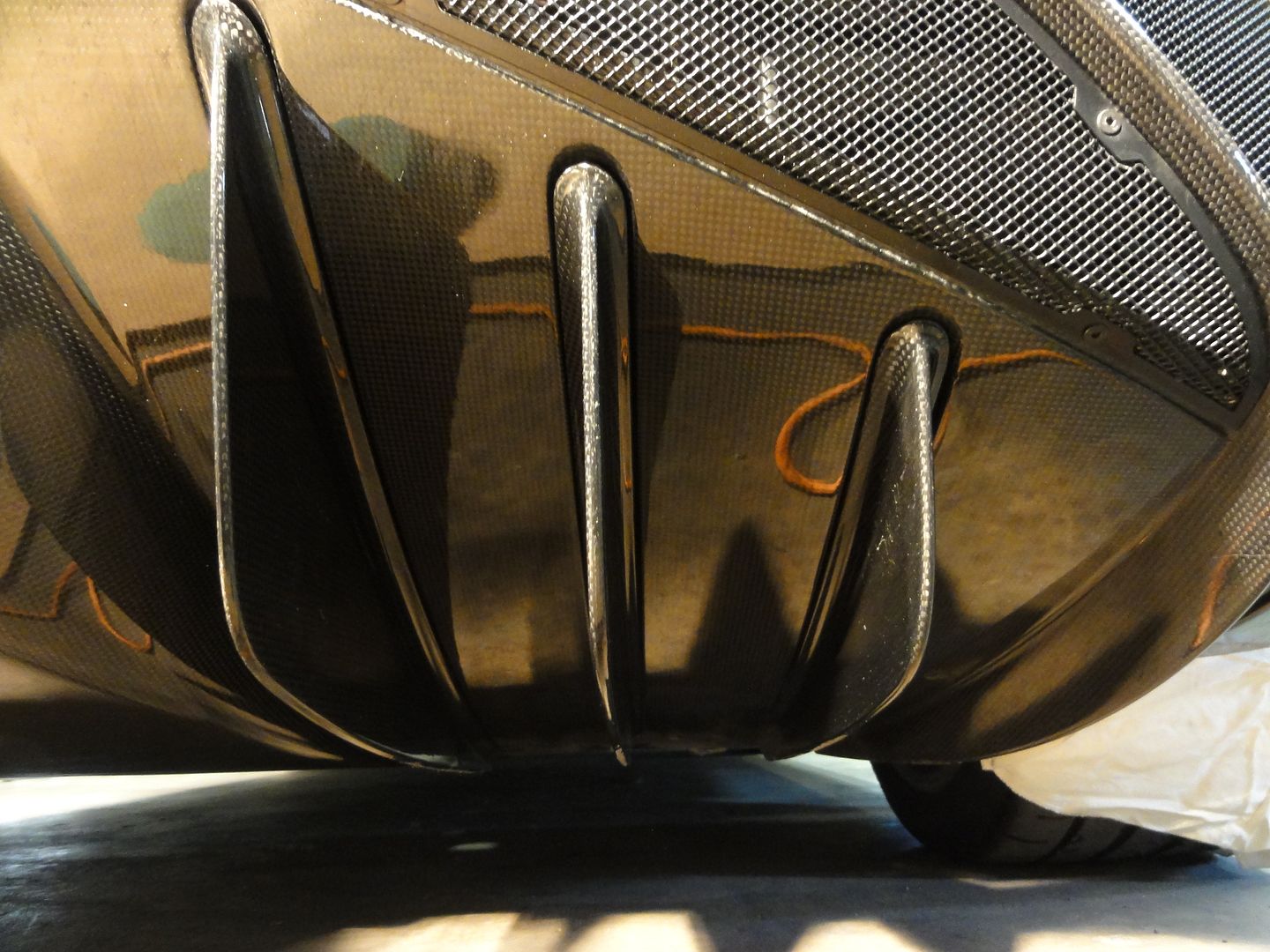 When owner gave us the car, somehow 2 out of 3 screws on the grill were missing. Was able to find needed screws and put them in when owner picked up the car.
Shortly after completing the engine bay, the interior was tended to, in the same fashion in regards to the carbon fiber pieces, which are abundant in the Scuderia.
Carbon fiber seat back, before and after polishing. Polished with Menzerna 203 and waxed with Wolfgang fusion wax, passenger side door was waxed with CG Petes 53 was but shows no difference in looks. Same procedure was used for all interior Carbon Fiber, were polished by hand with microfiber towel and waxed.
Before (in some places looks like carbon fiber resin was sanded through to actual carbon fiber, maybe Ferrari didn't care about look much)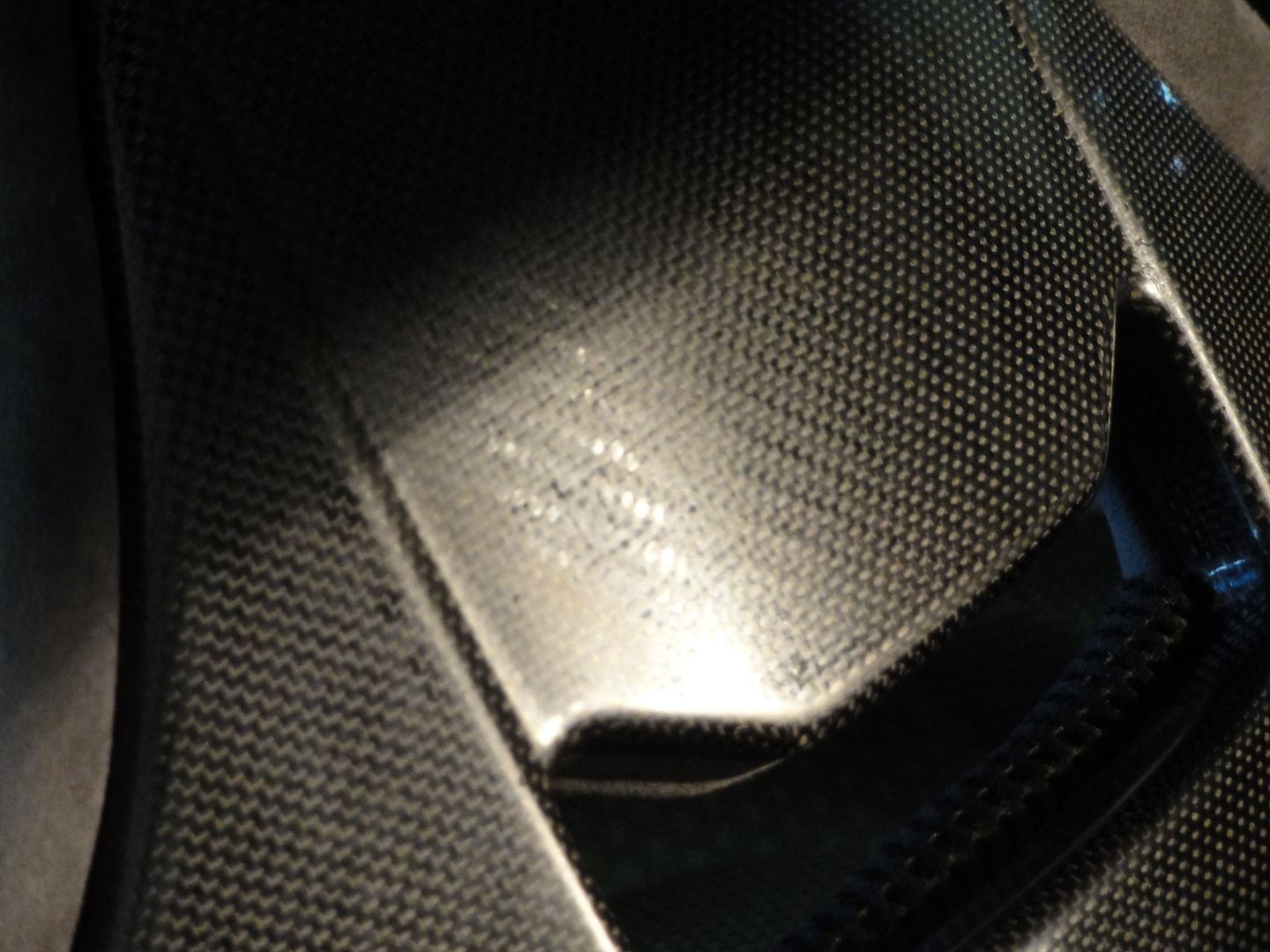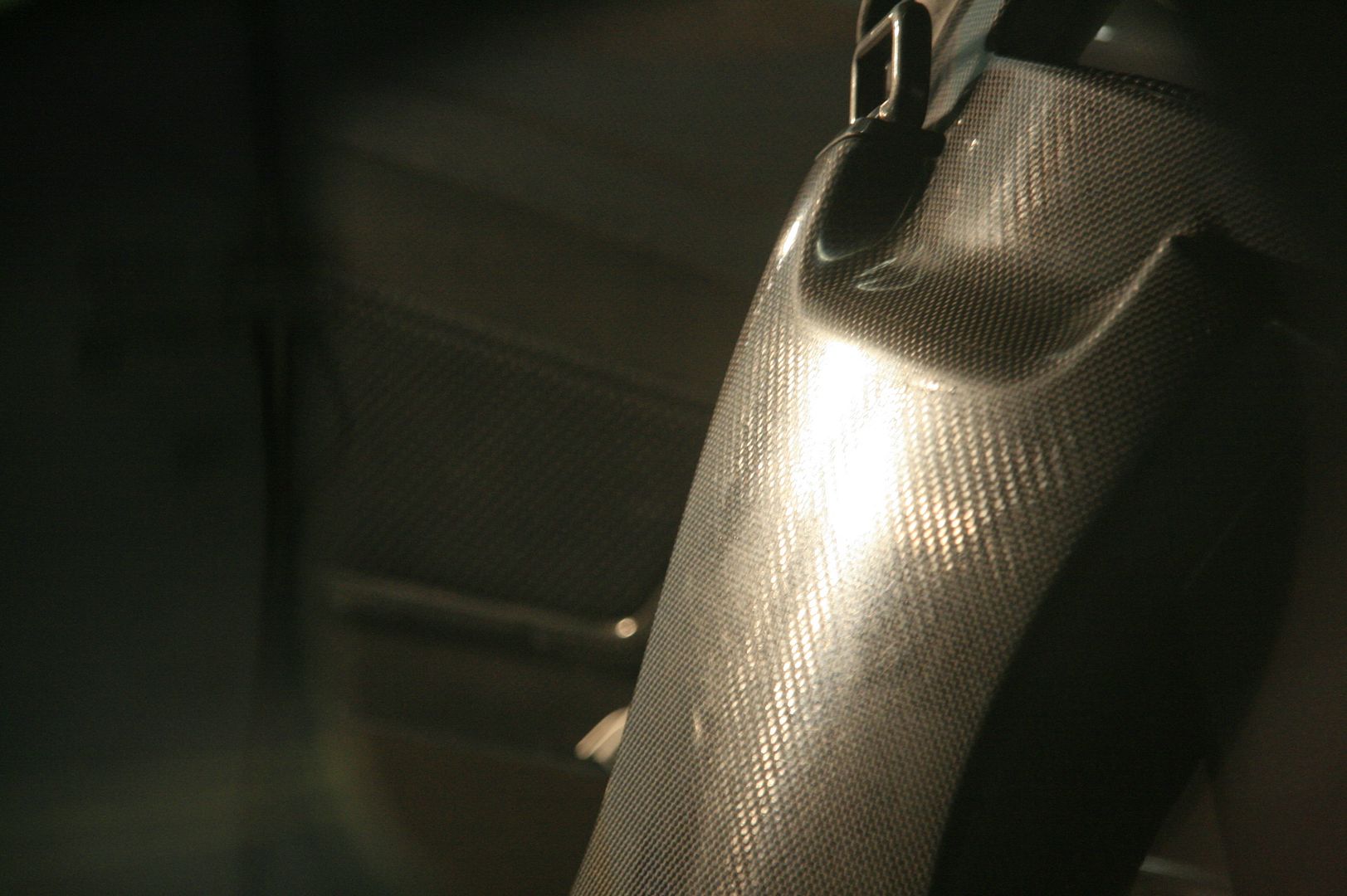 Seat Back 50/50
Driver door polishing. Polished with Menzerna 203 and 85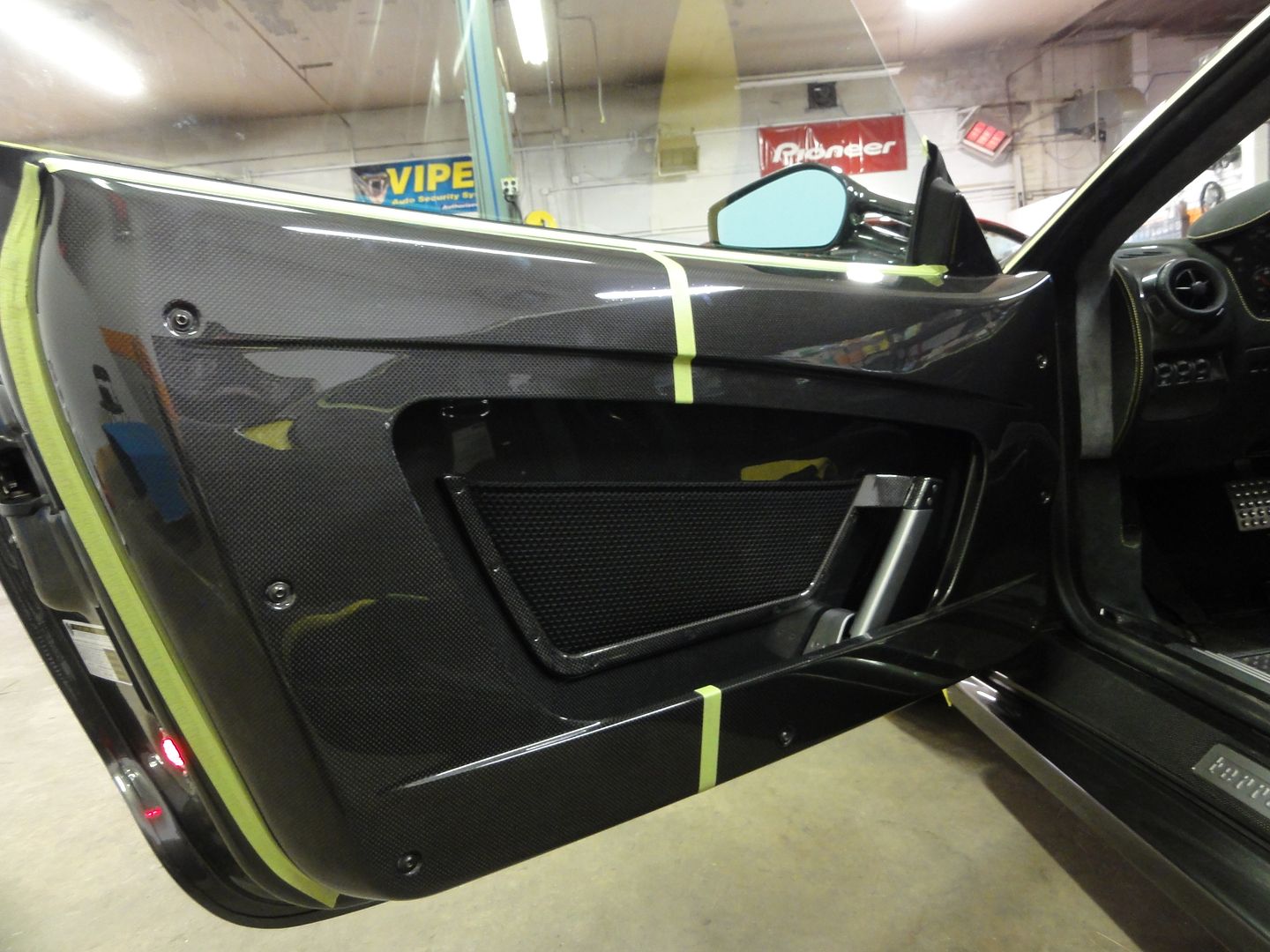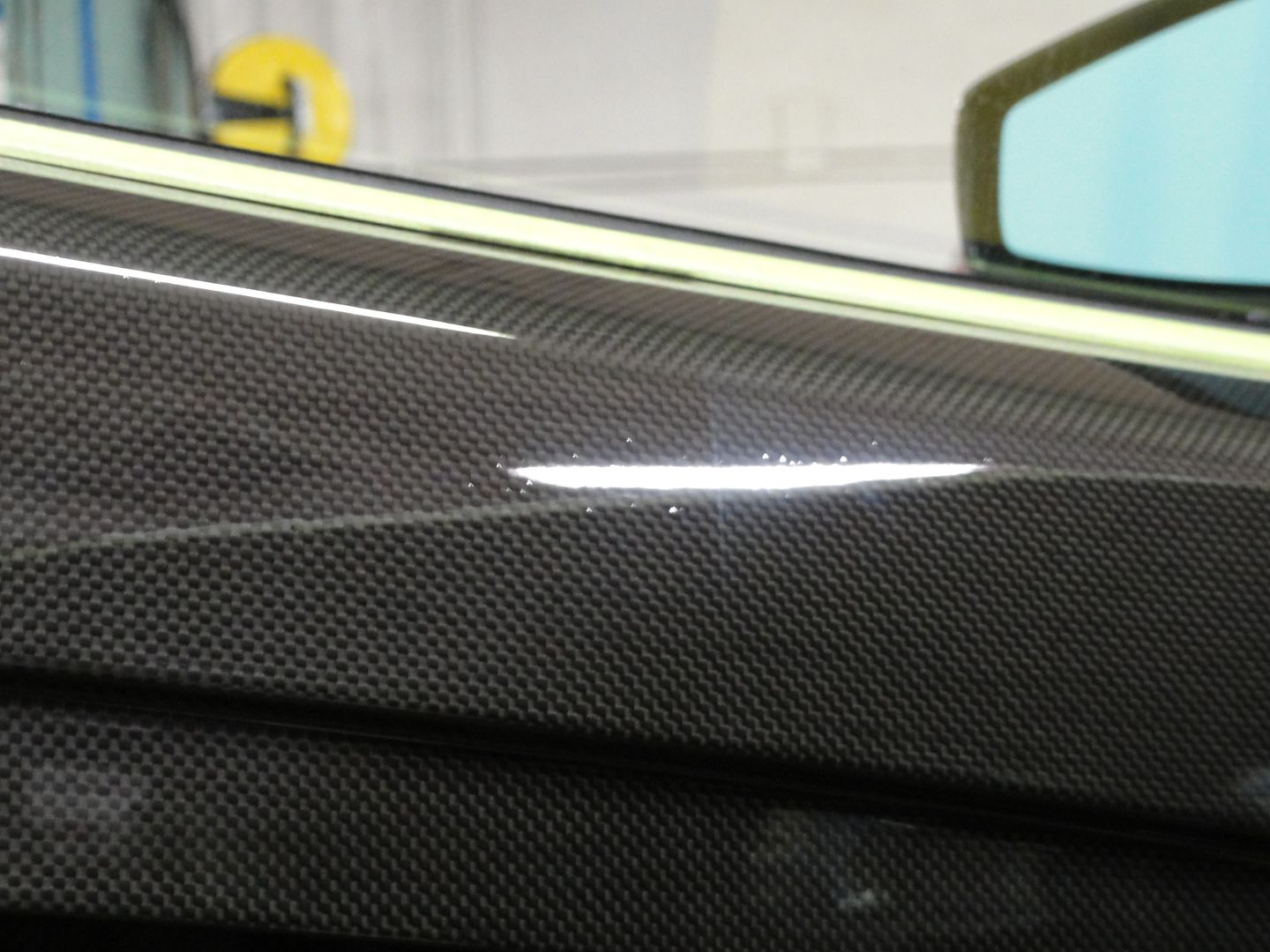 Fuzion wax applied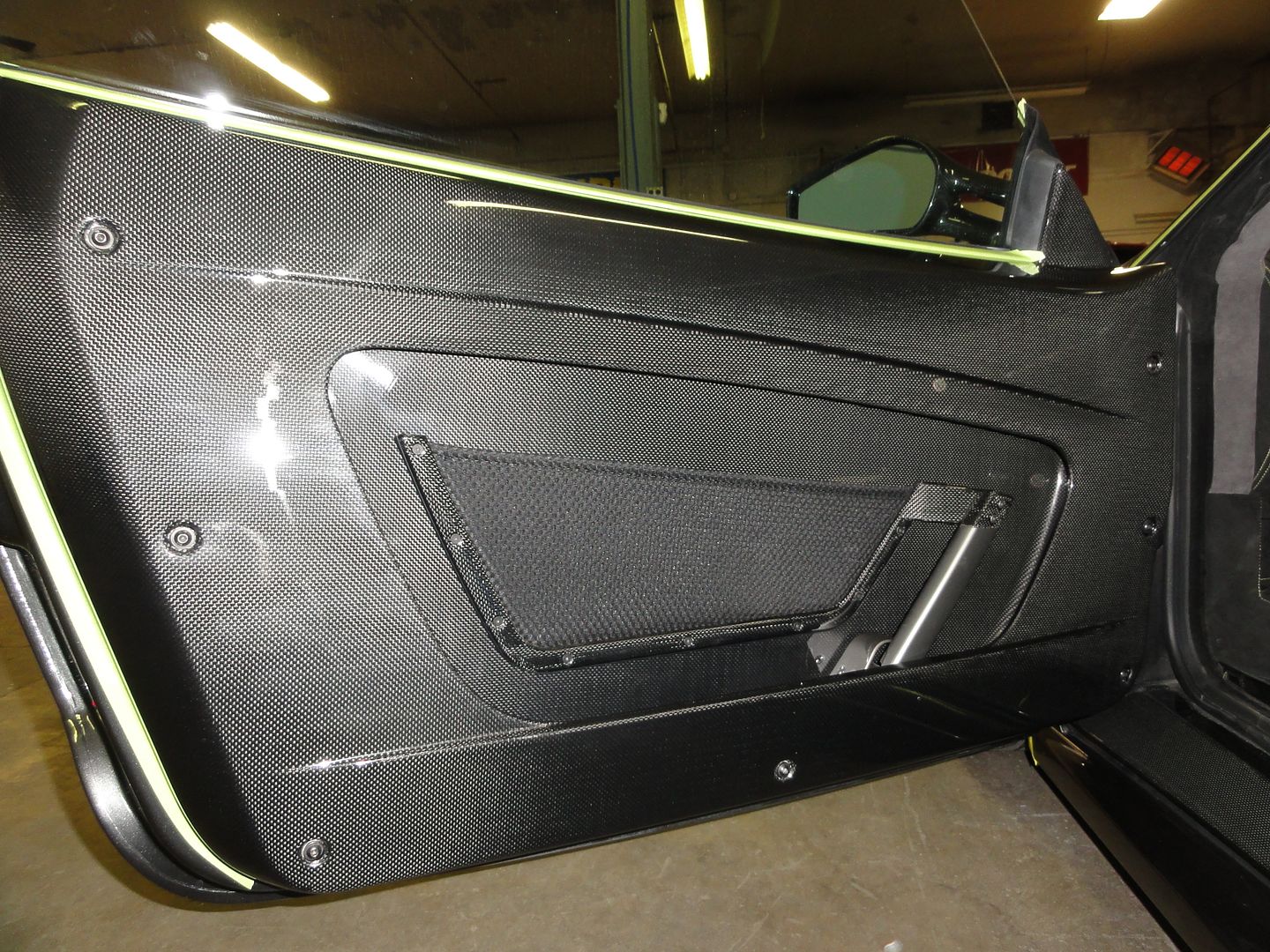 Tail lights were polished in the end but here are pics before pics of paint correction
Before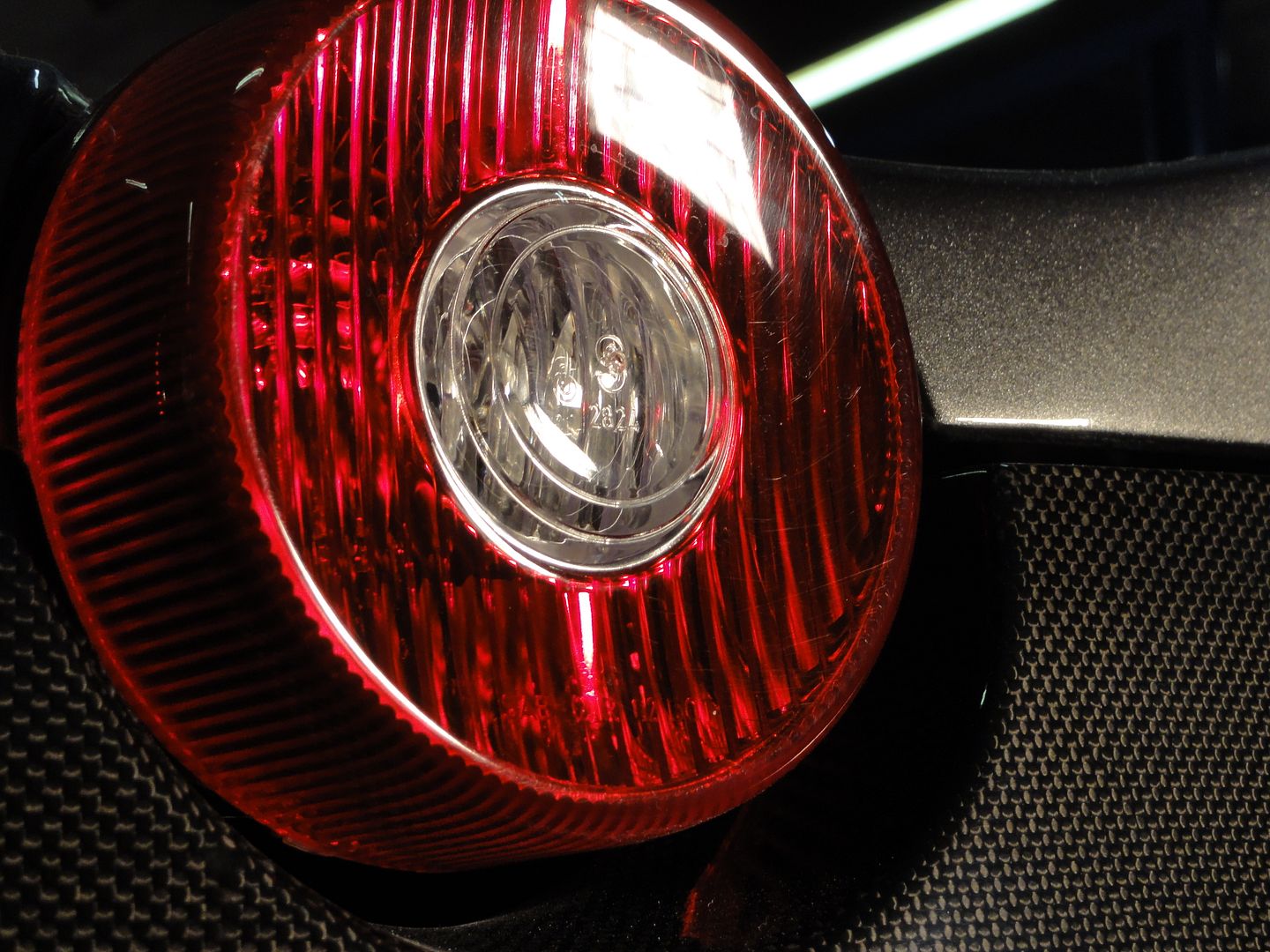 After
With the interior, engine bay and wheels tended to, we moved on to the biggest part of the project. The Paint Correction. After analyzing the paint with Halogen, LED and fluorescent lighting, we "read" the vehicle in approximately 200 locations. A labeled image will be included in the videos to come of the exact readings throughout. Our findings are shown below:
Inspection photos, before correction: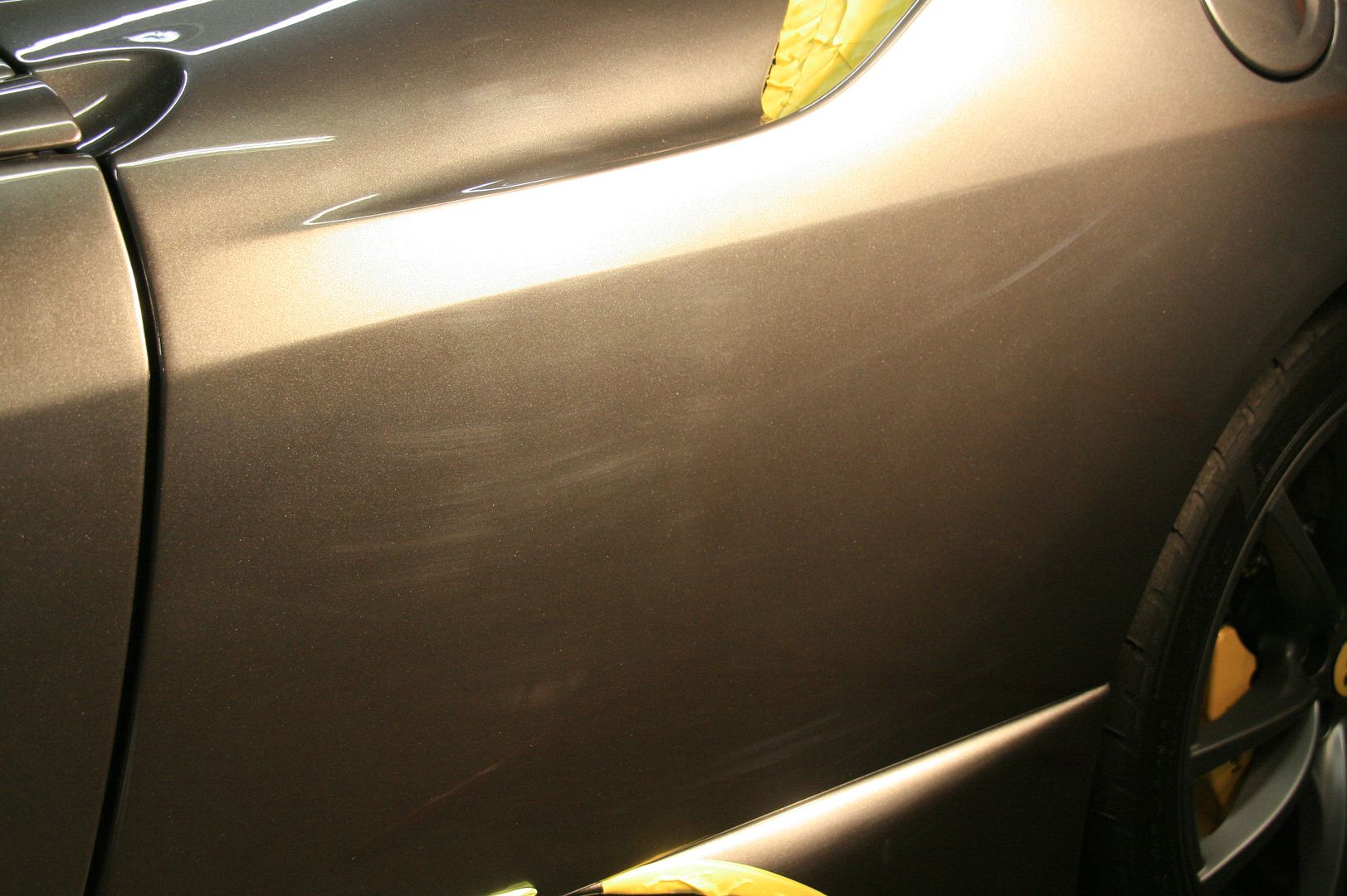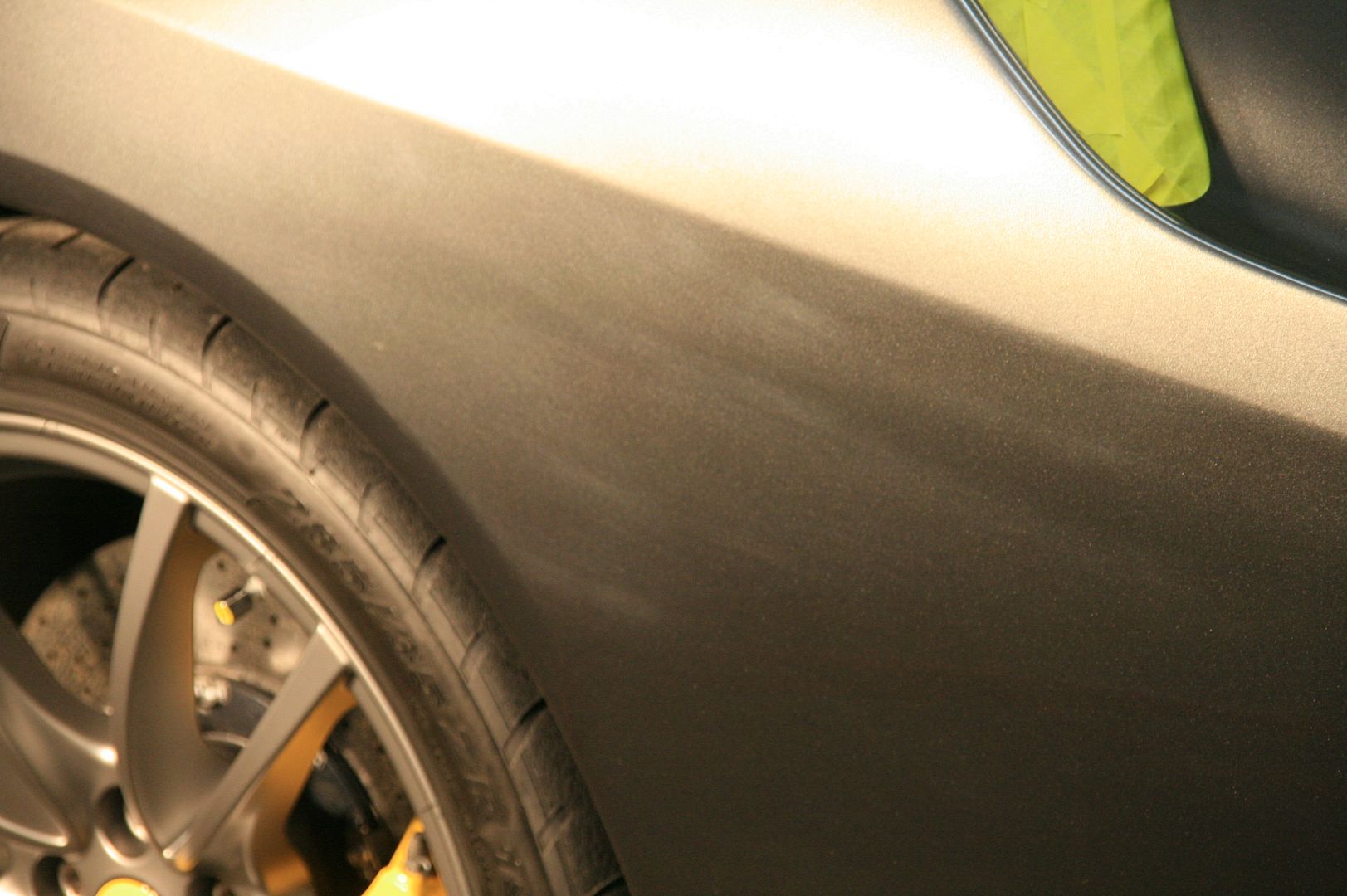 45
Our inspection concluded that a lot of light surface marring and swirling were evident, we also discovered some heavier damage, shown in the following images.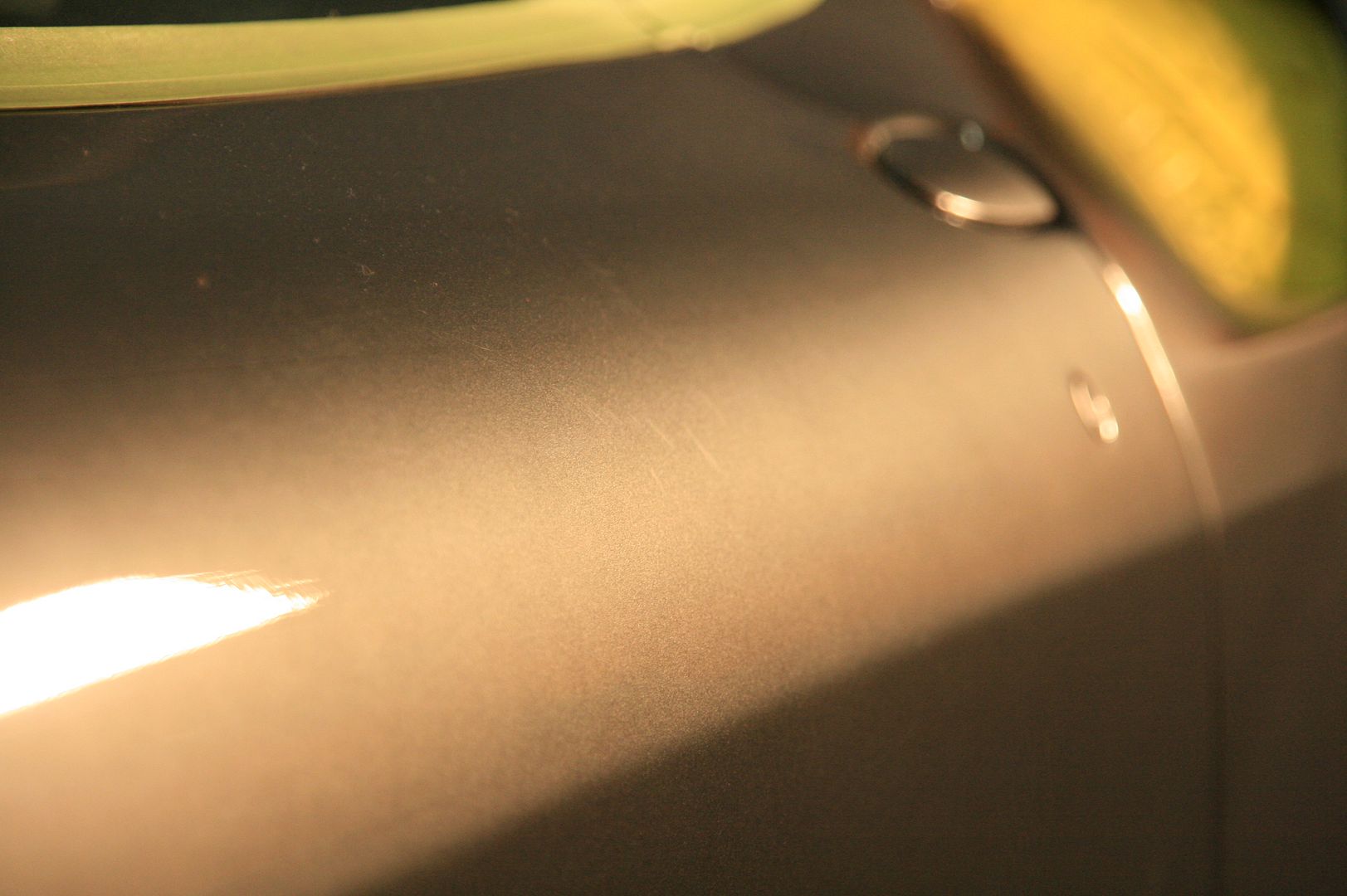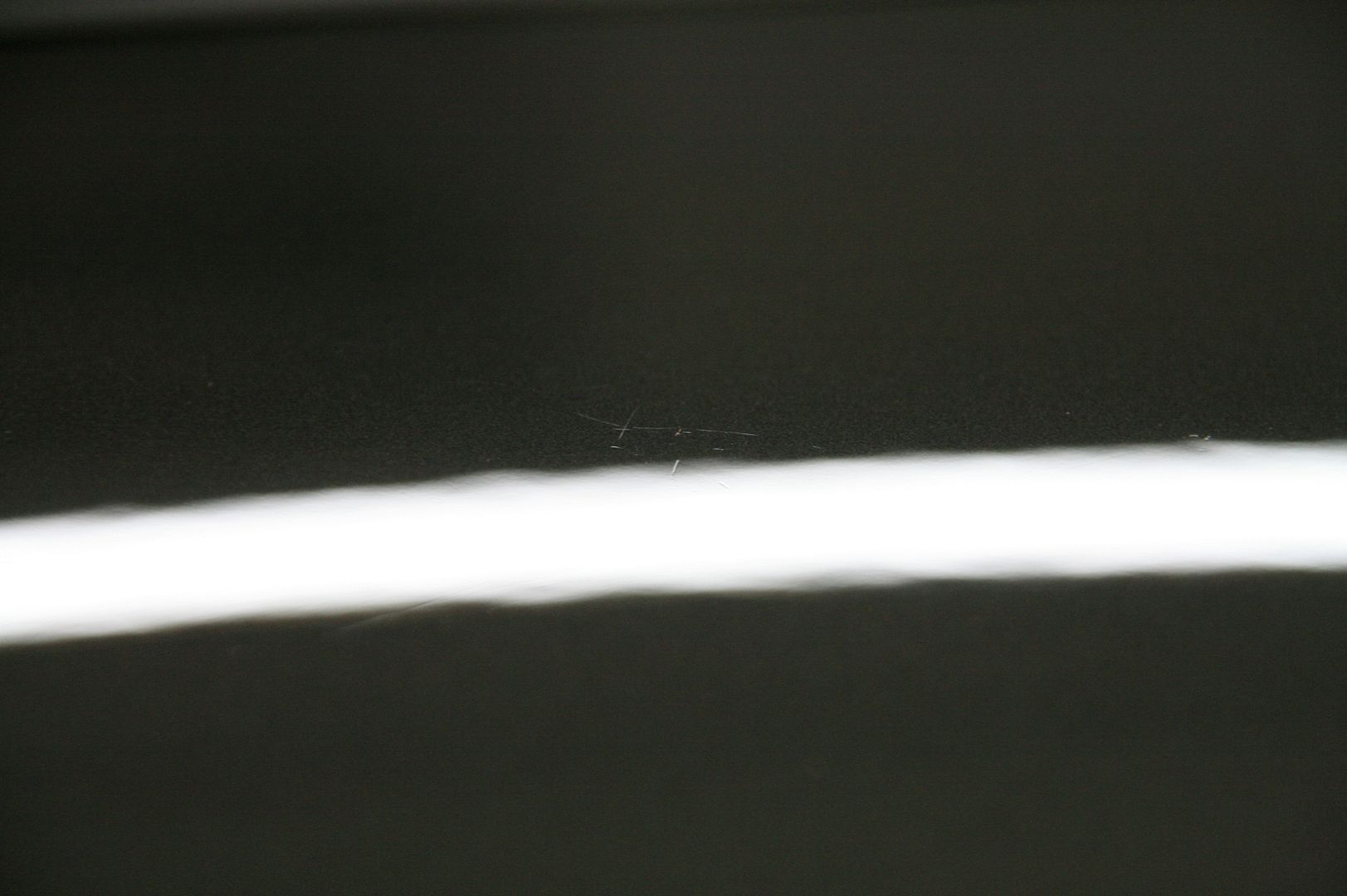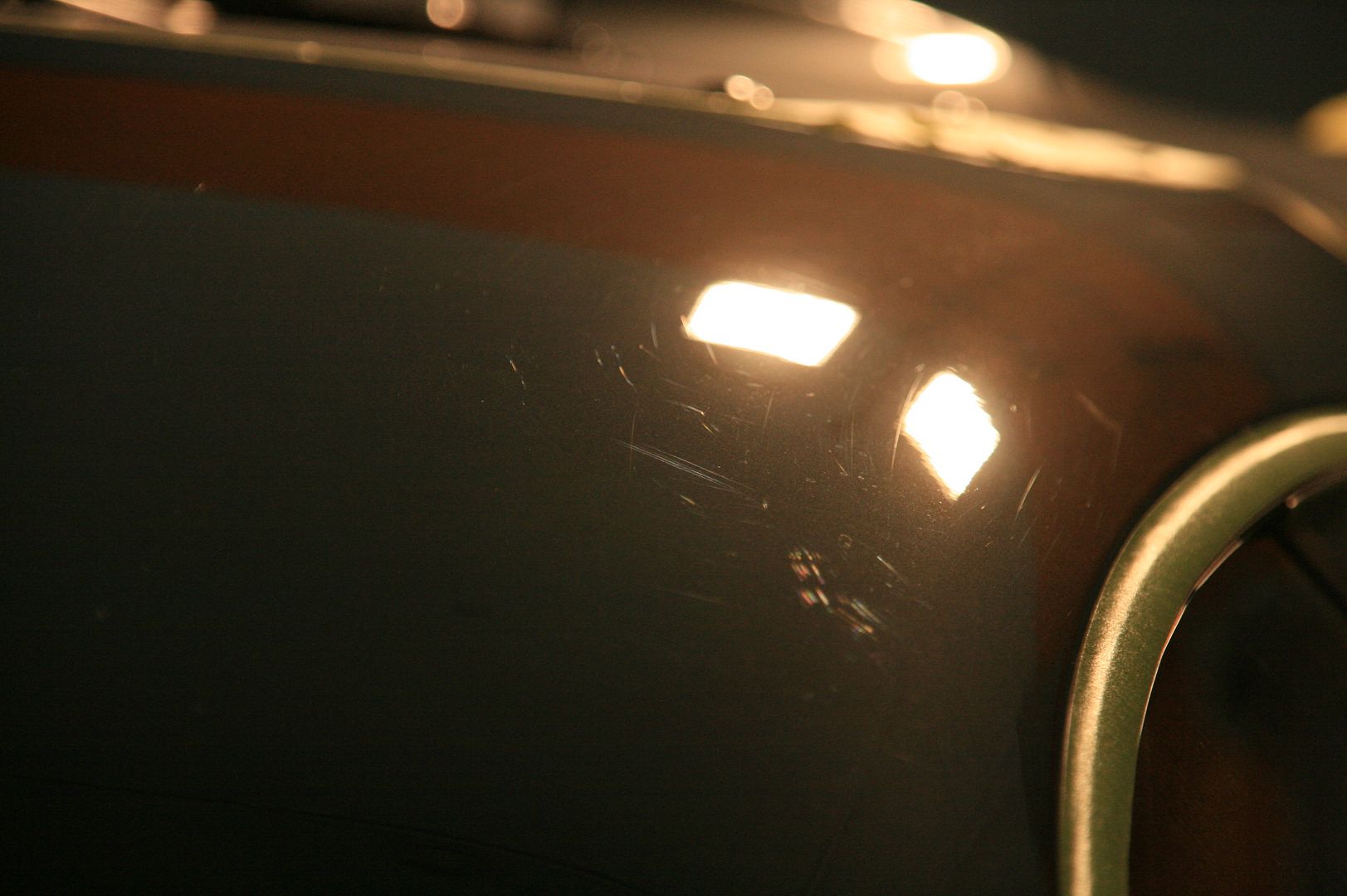 Unfinished Wetsand marks, most likely left by the factory
Preparation and inspection completed, the correction was underway, after our test panels with Menzerna and Maguiars polishes. From a very non-aggressive combo, we worked our way up until the desired results were achieved. Which we captured in the following group of photos, in a 50/50 format.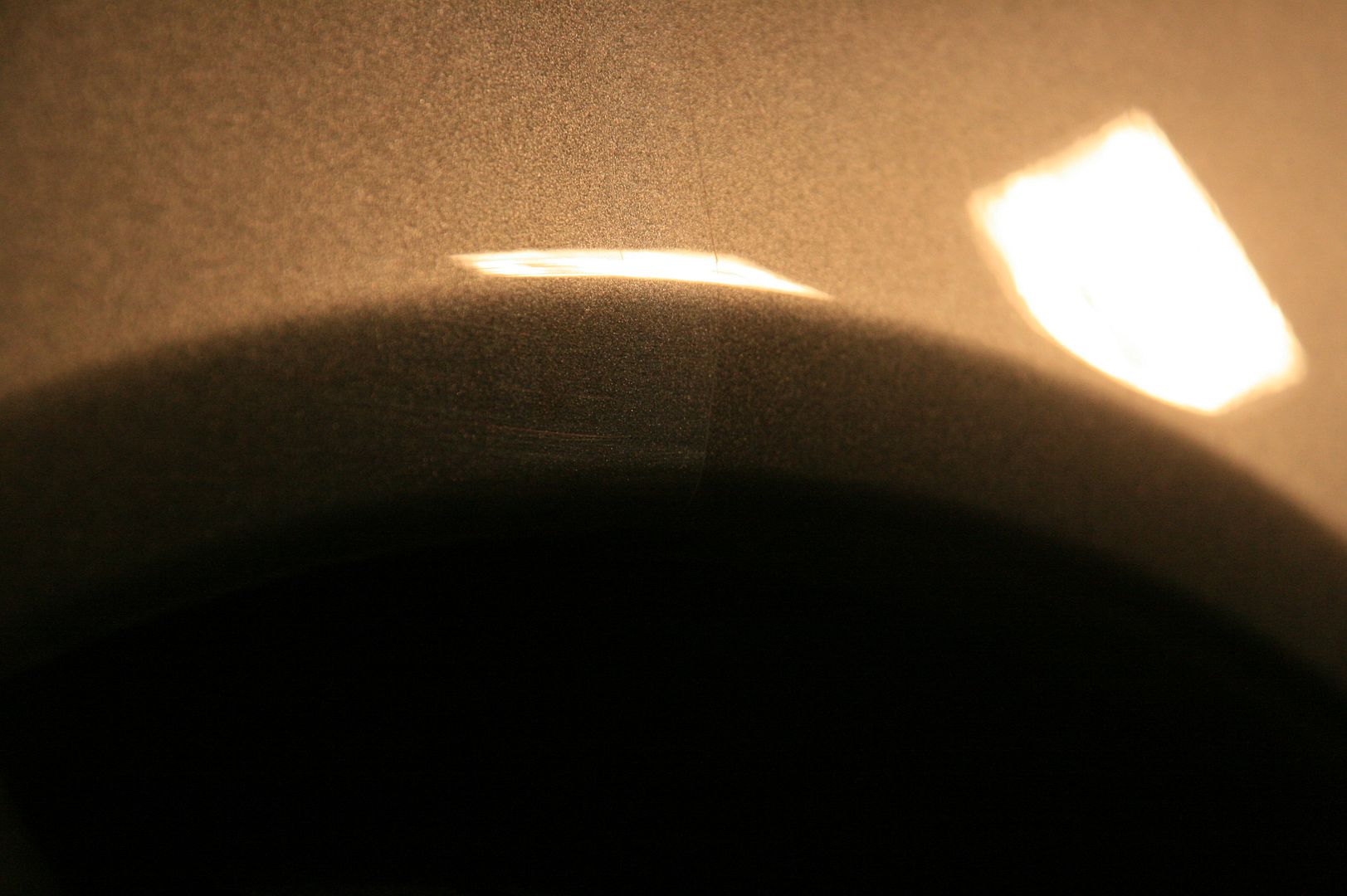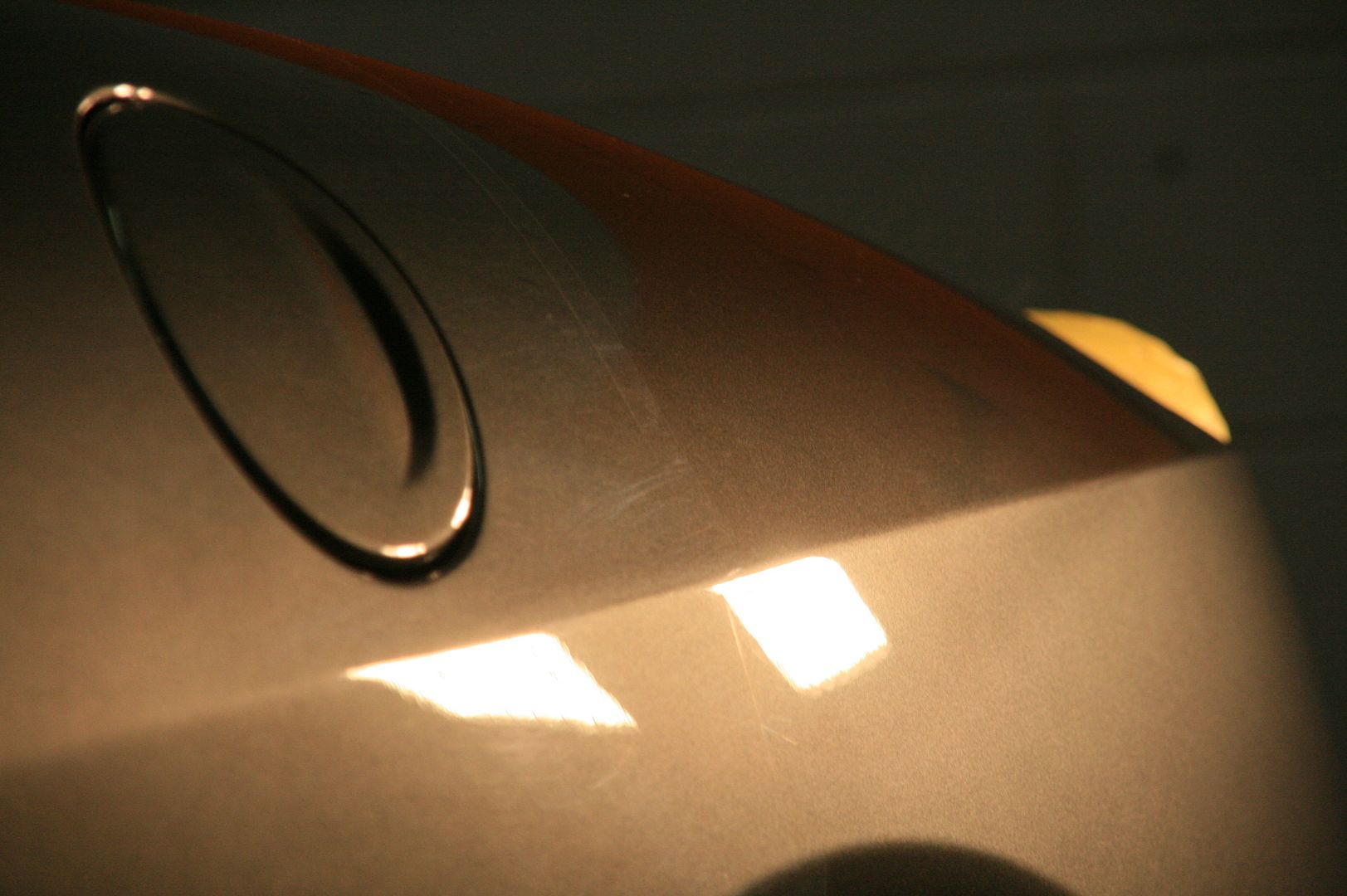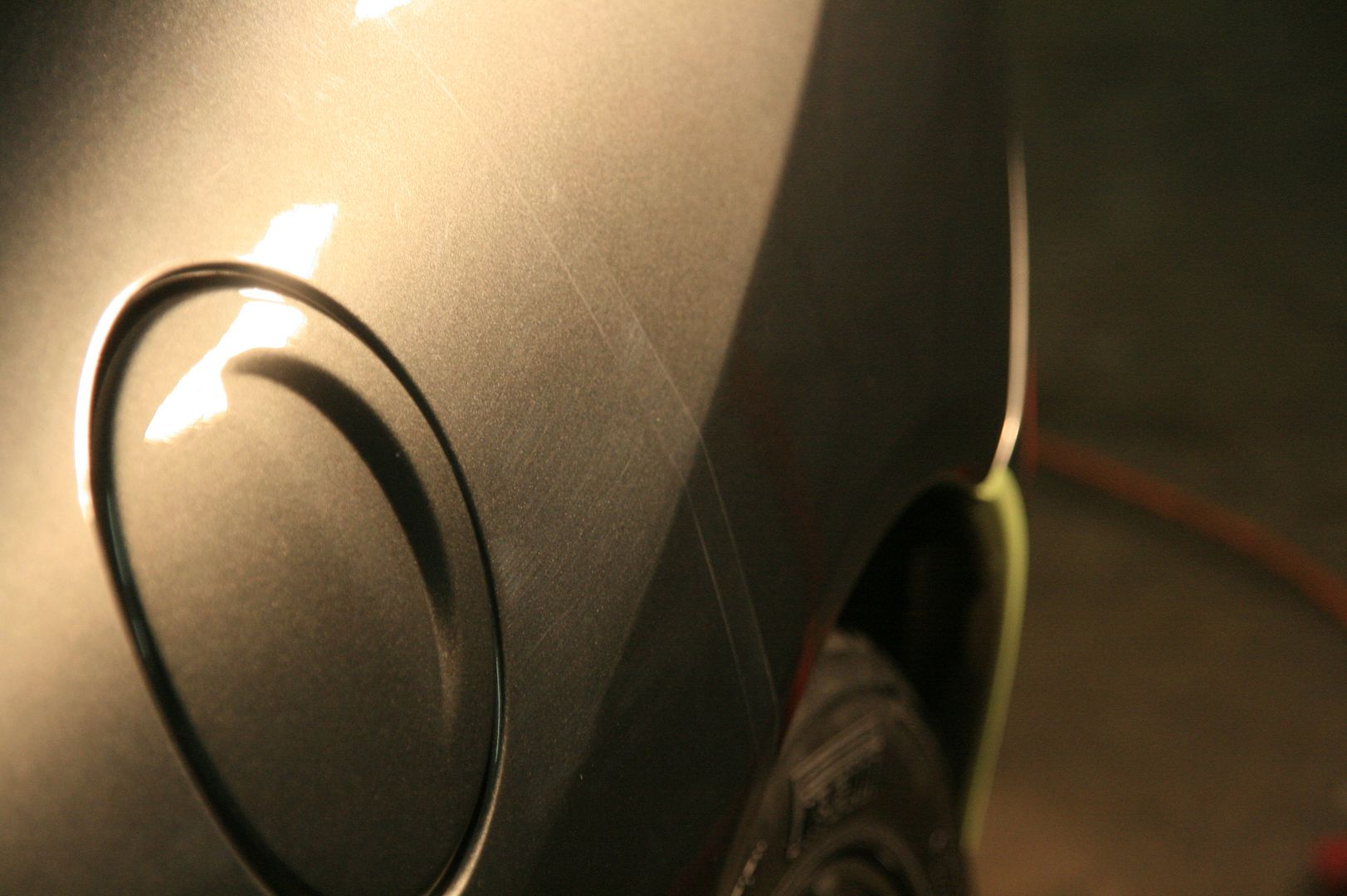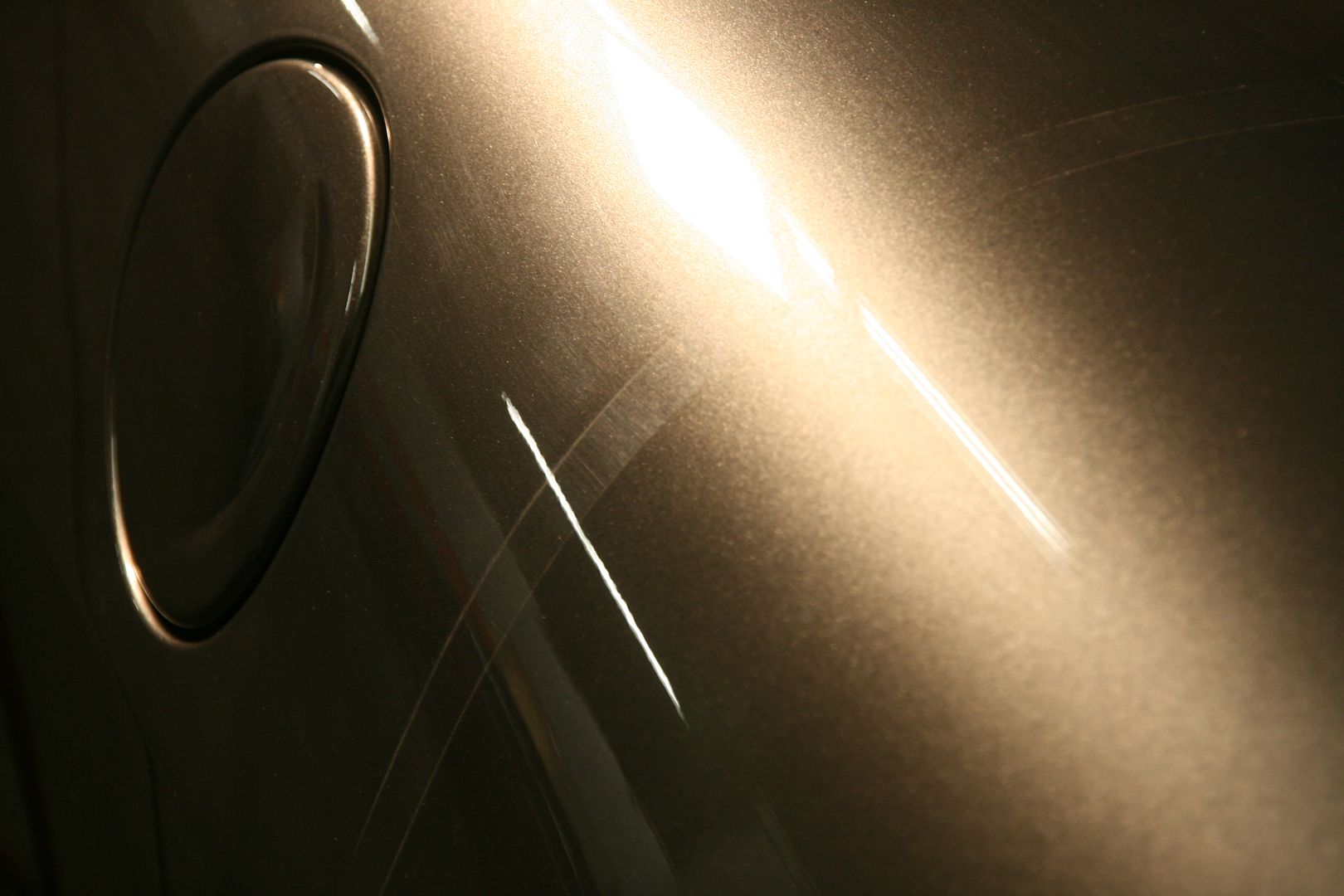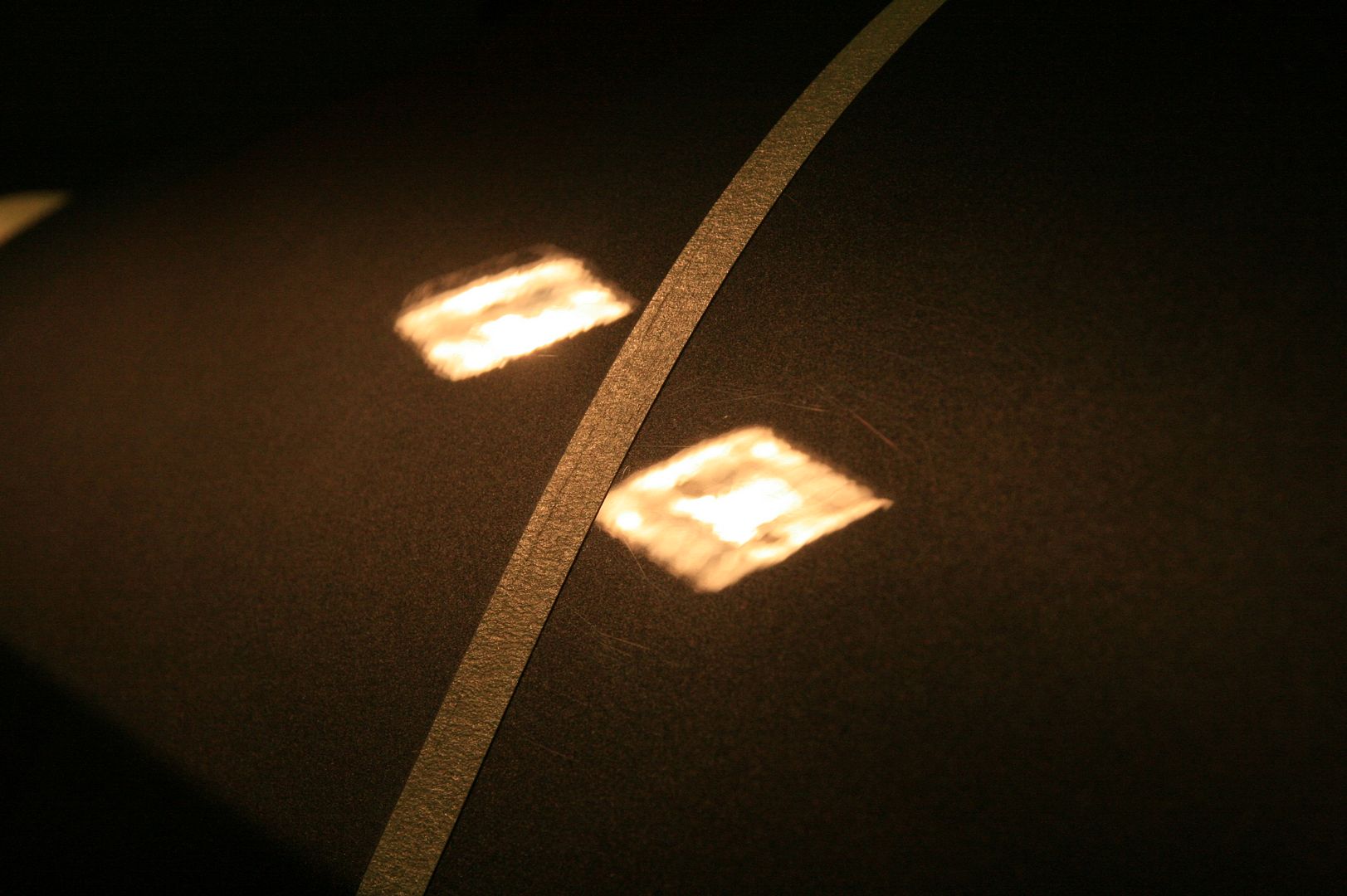 Roof 50/50 not much of a difference but still fixed small stuff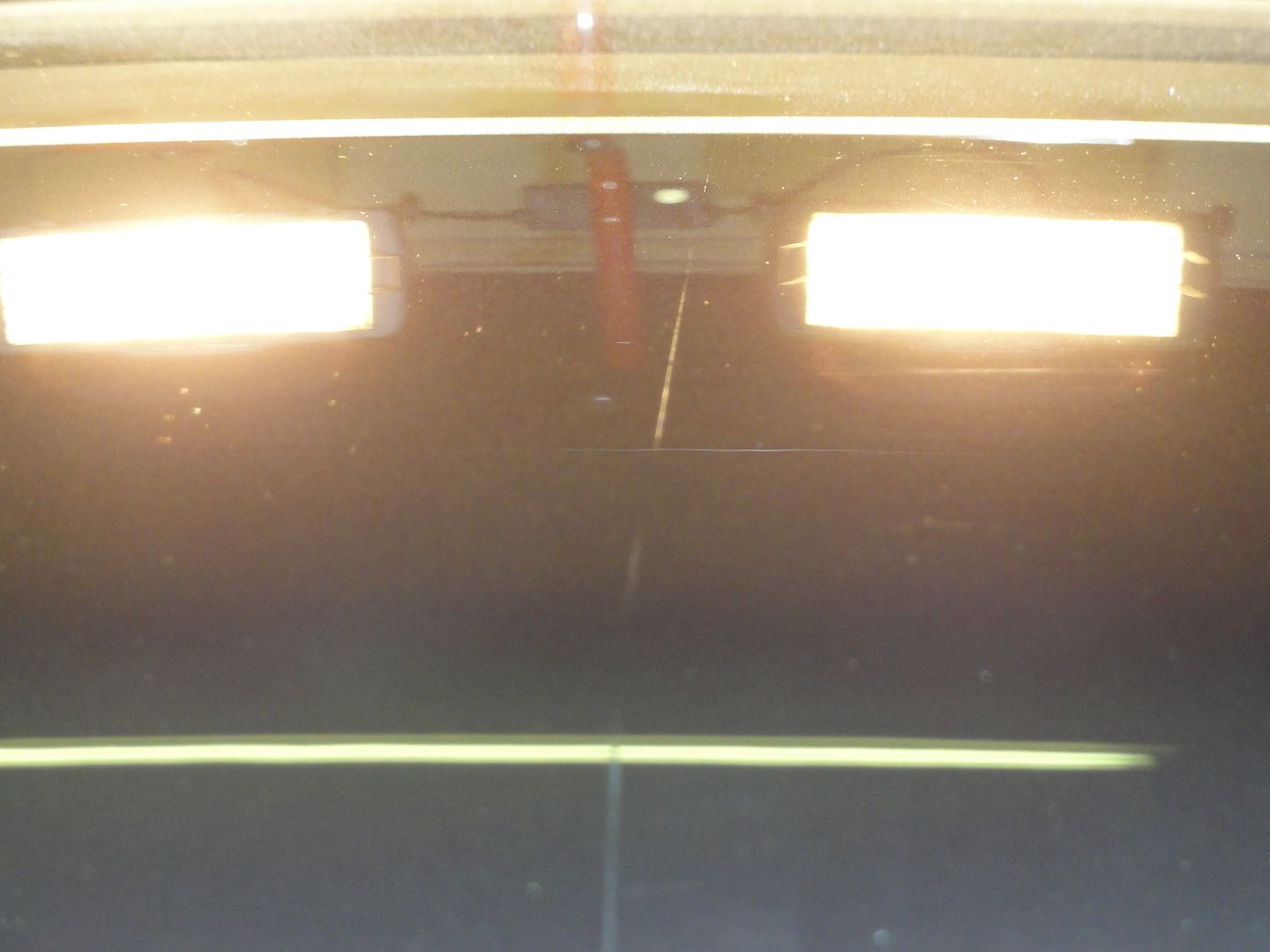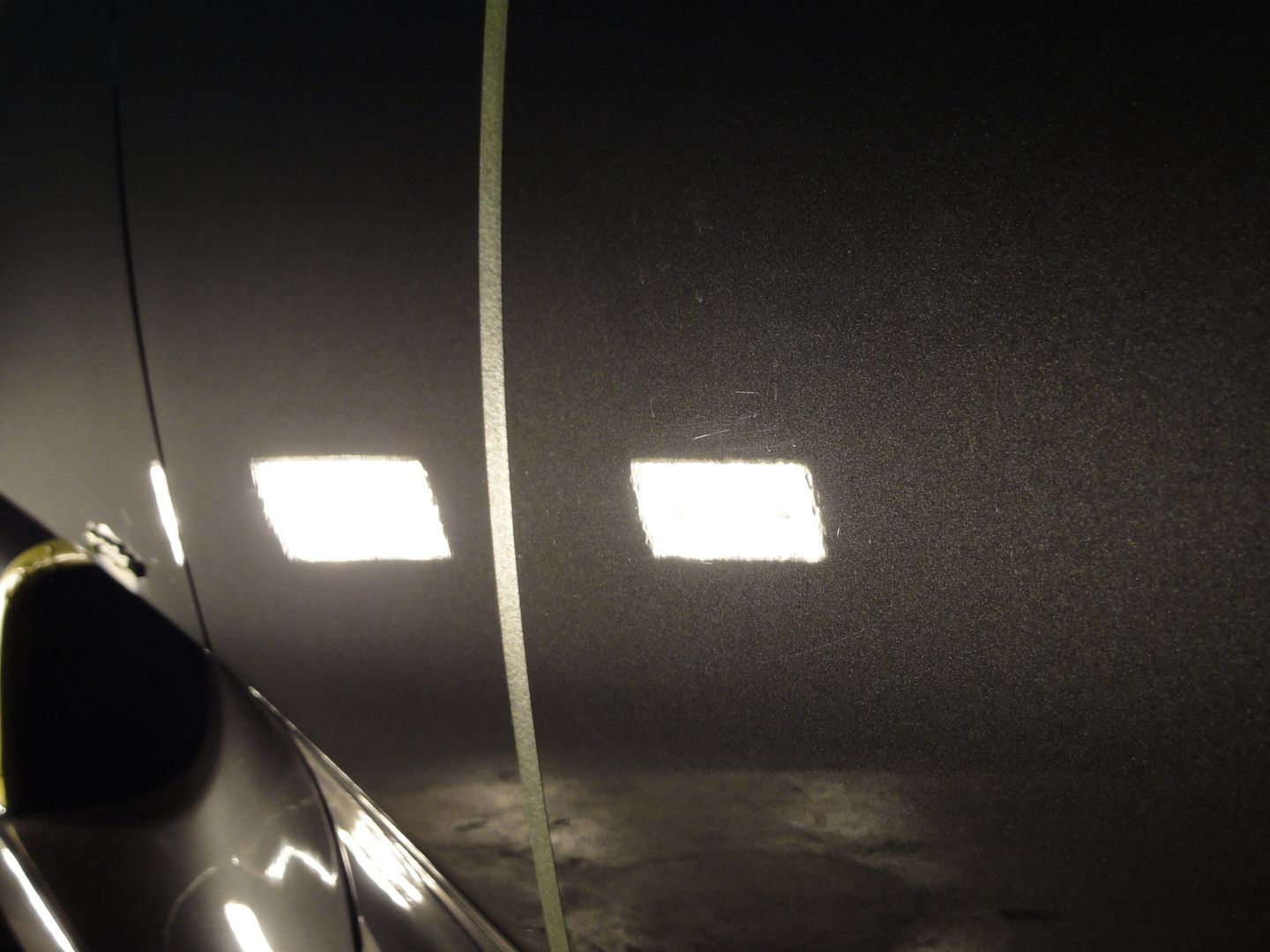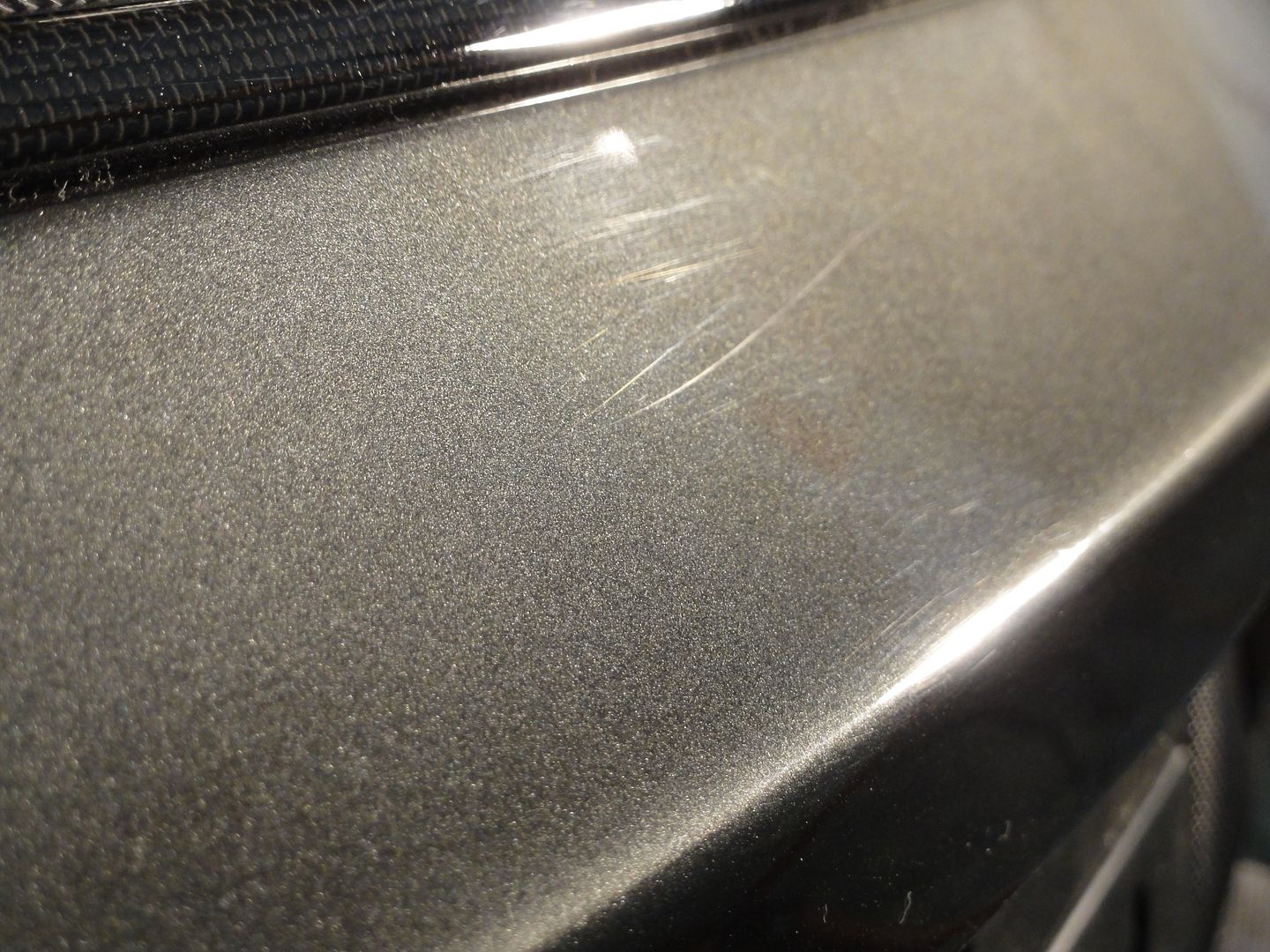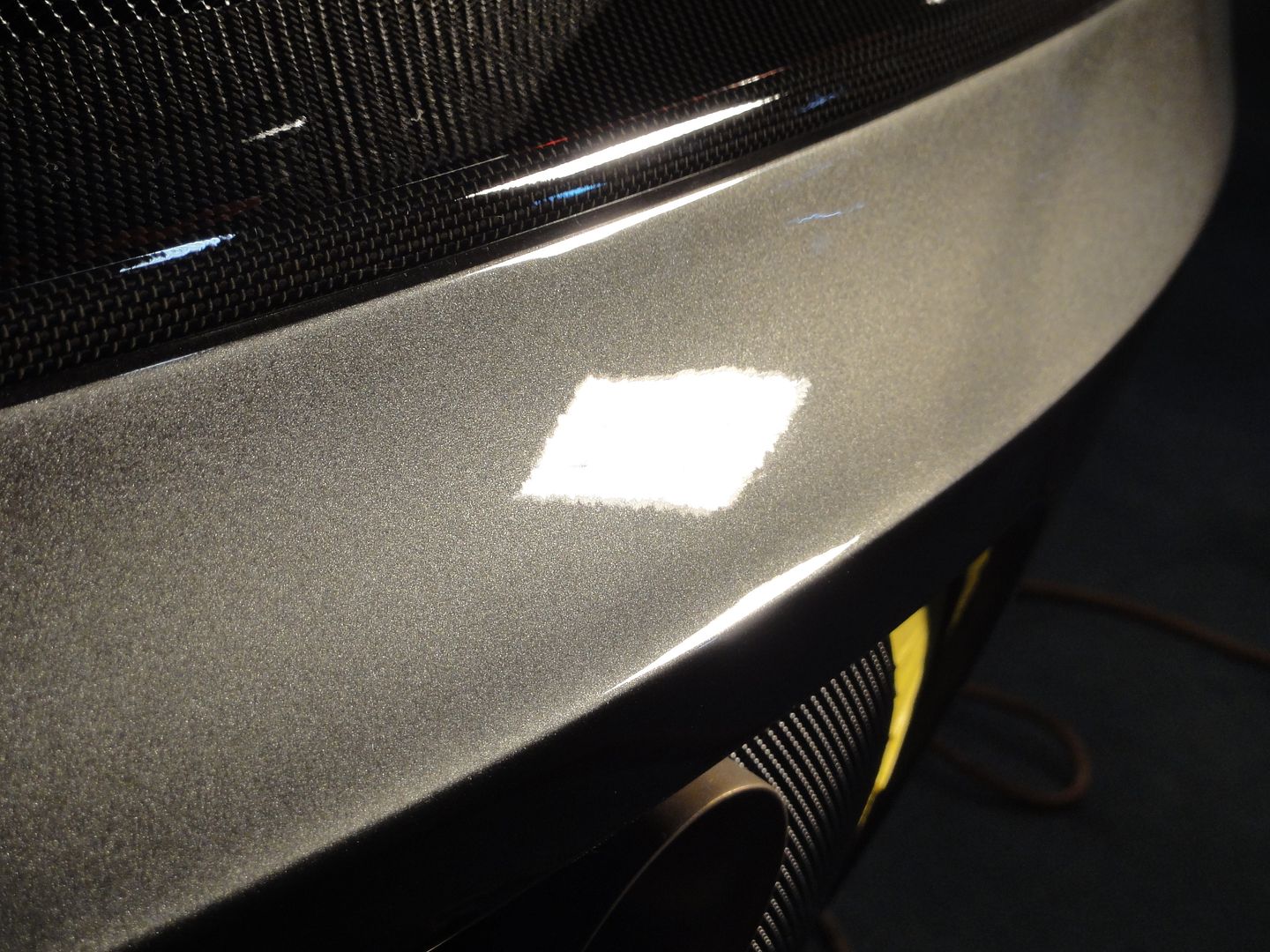 60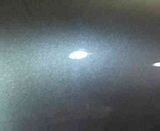 The finished results of the paint, which we photographed without ANY sealant, wax, glaze - which we do not use on in our details - are shown here.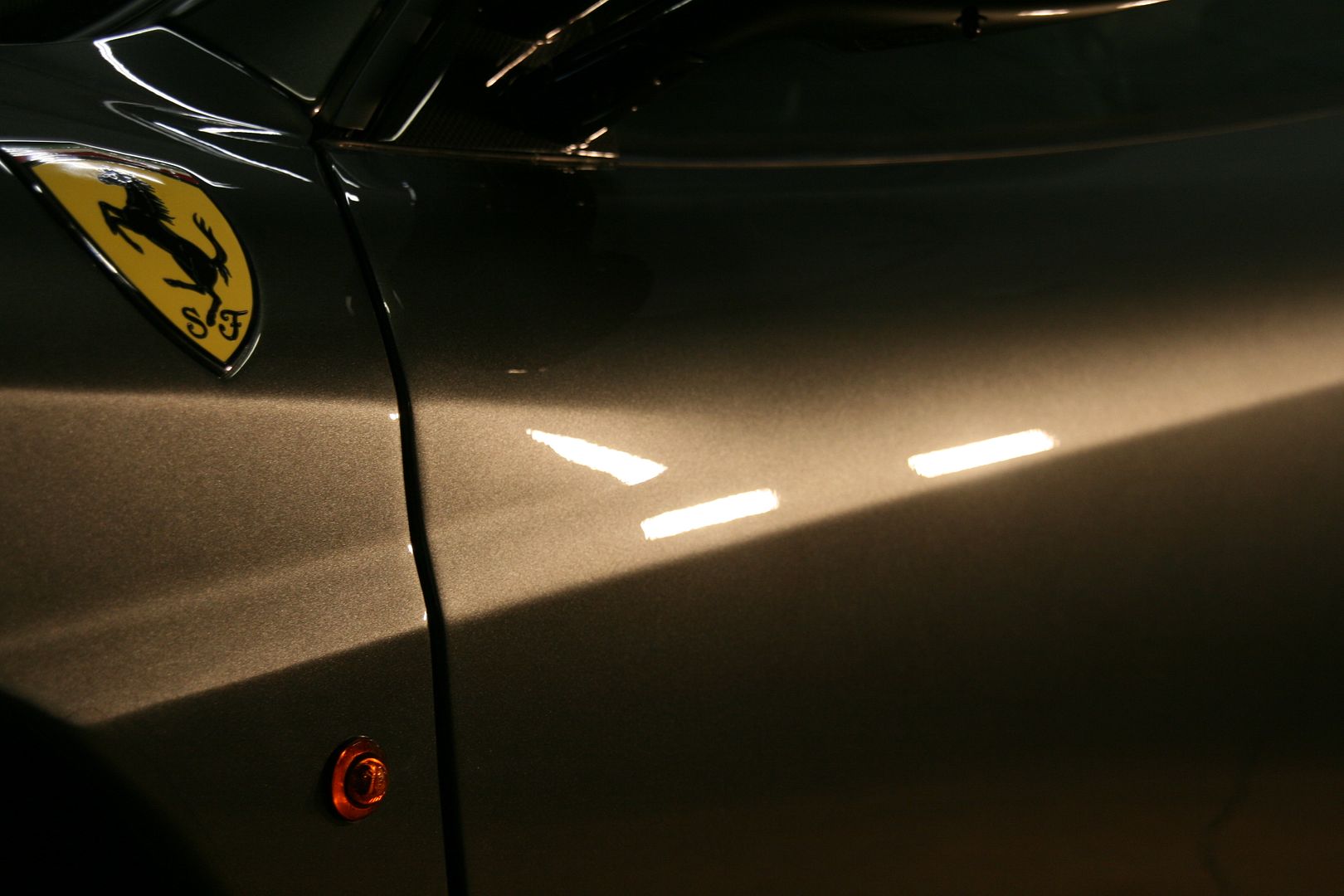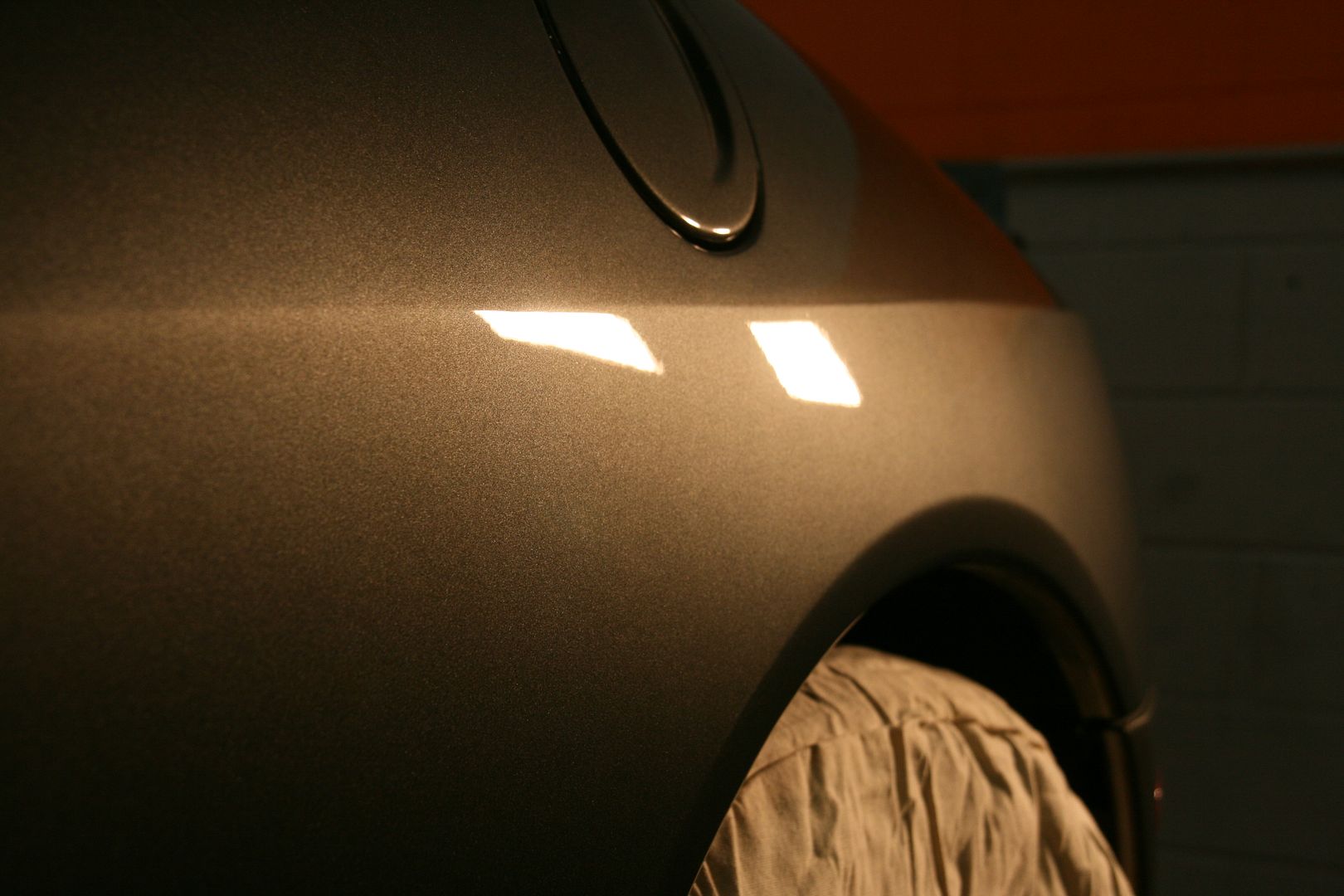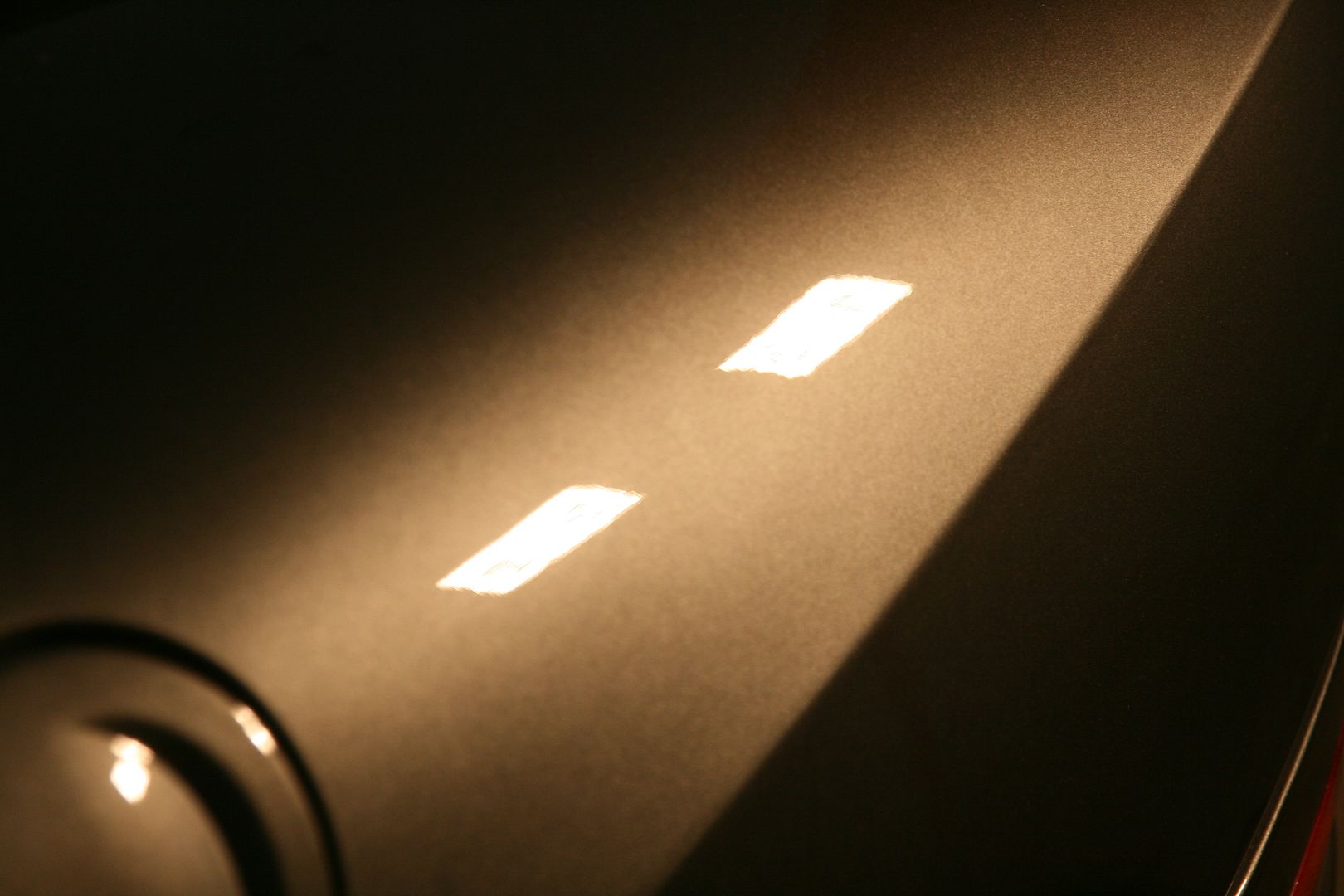 The final pictures are the final photos of the detail process, you can clearly see the depth and gloss of this deep metallic gray. The images speak for themselves, capturing the results of a true detail.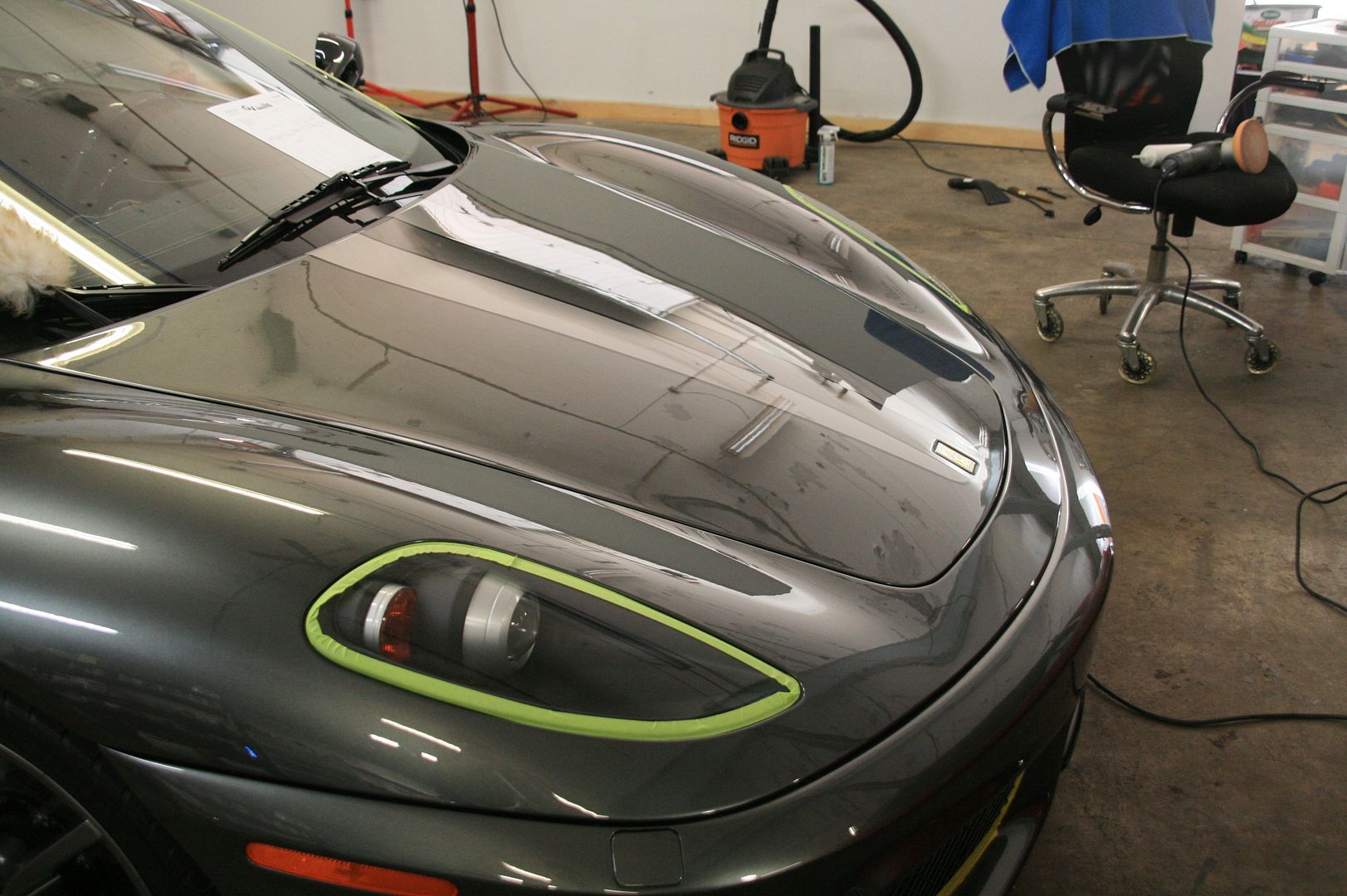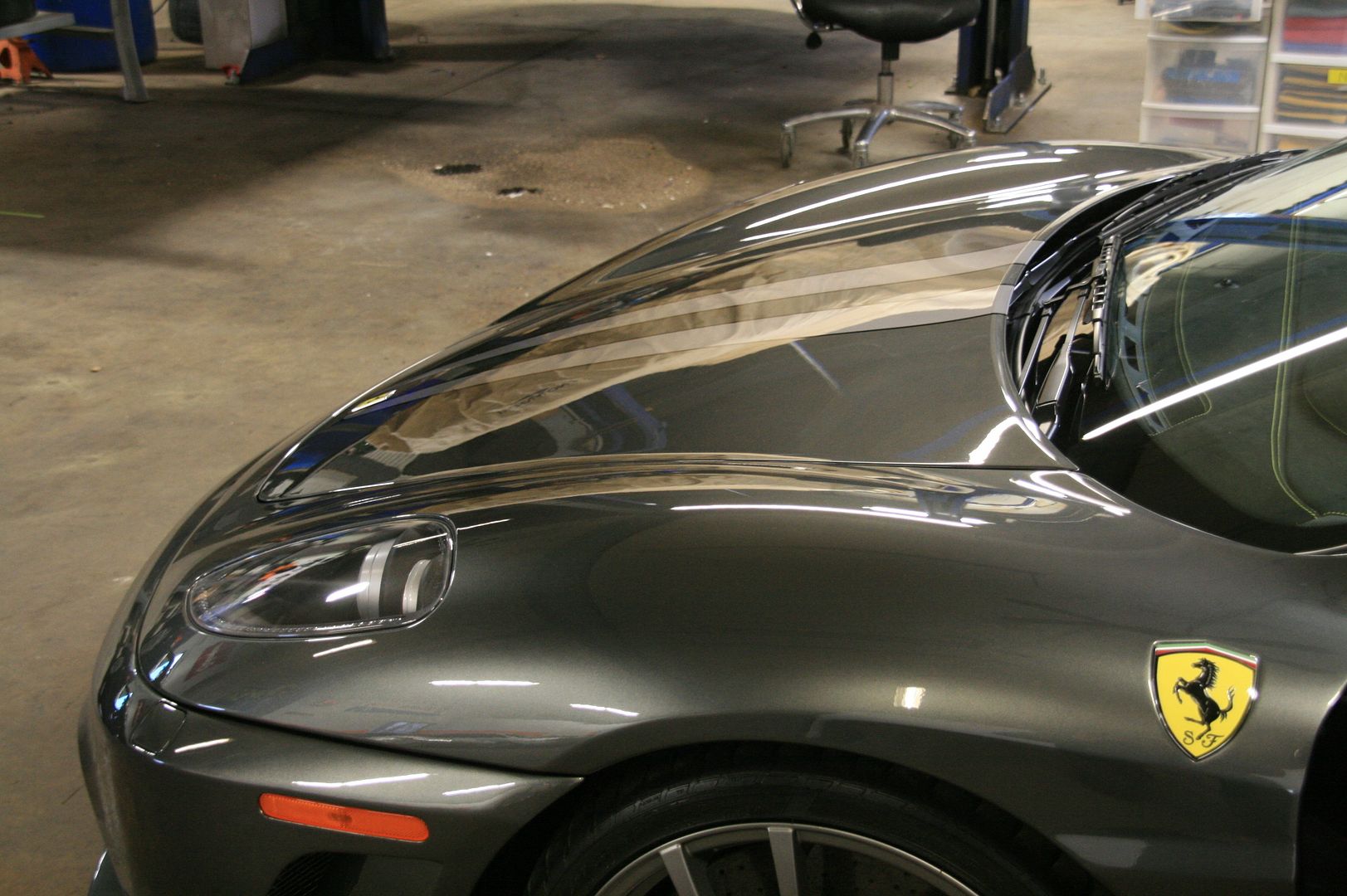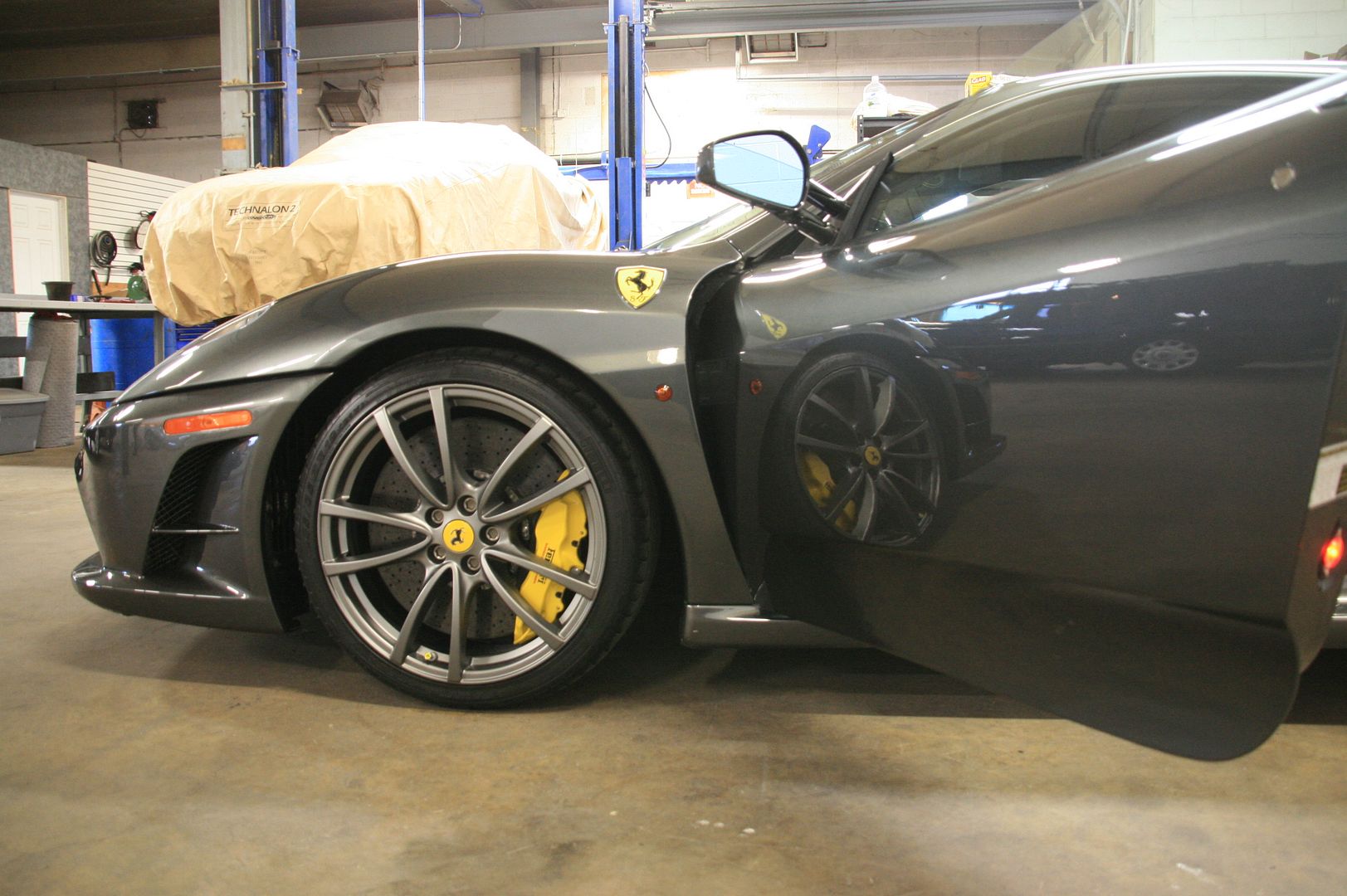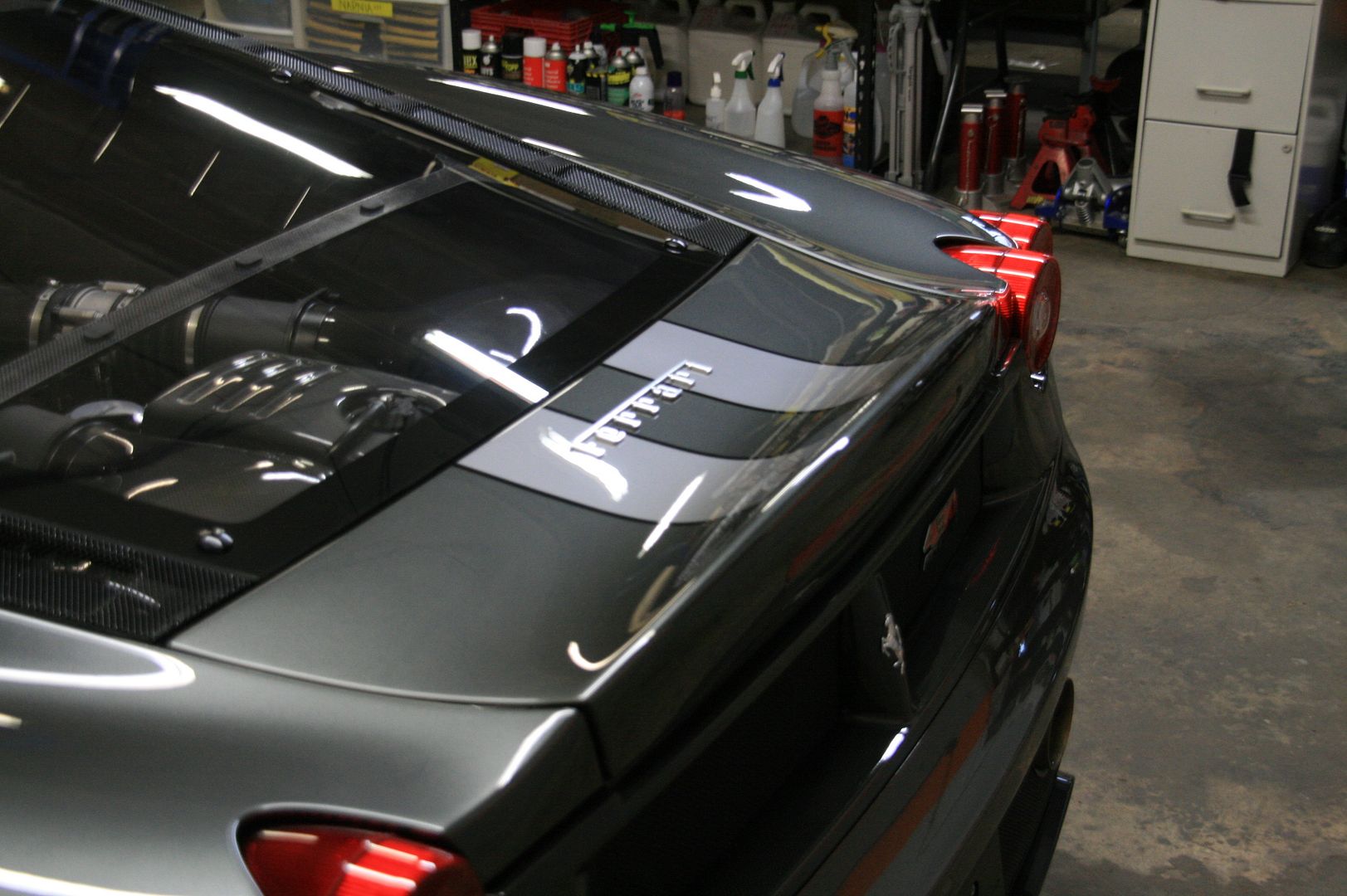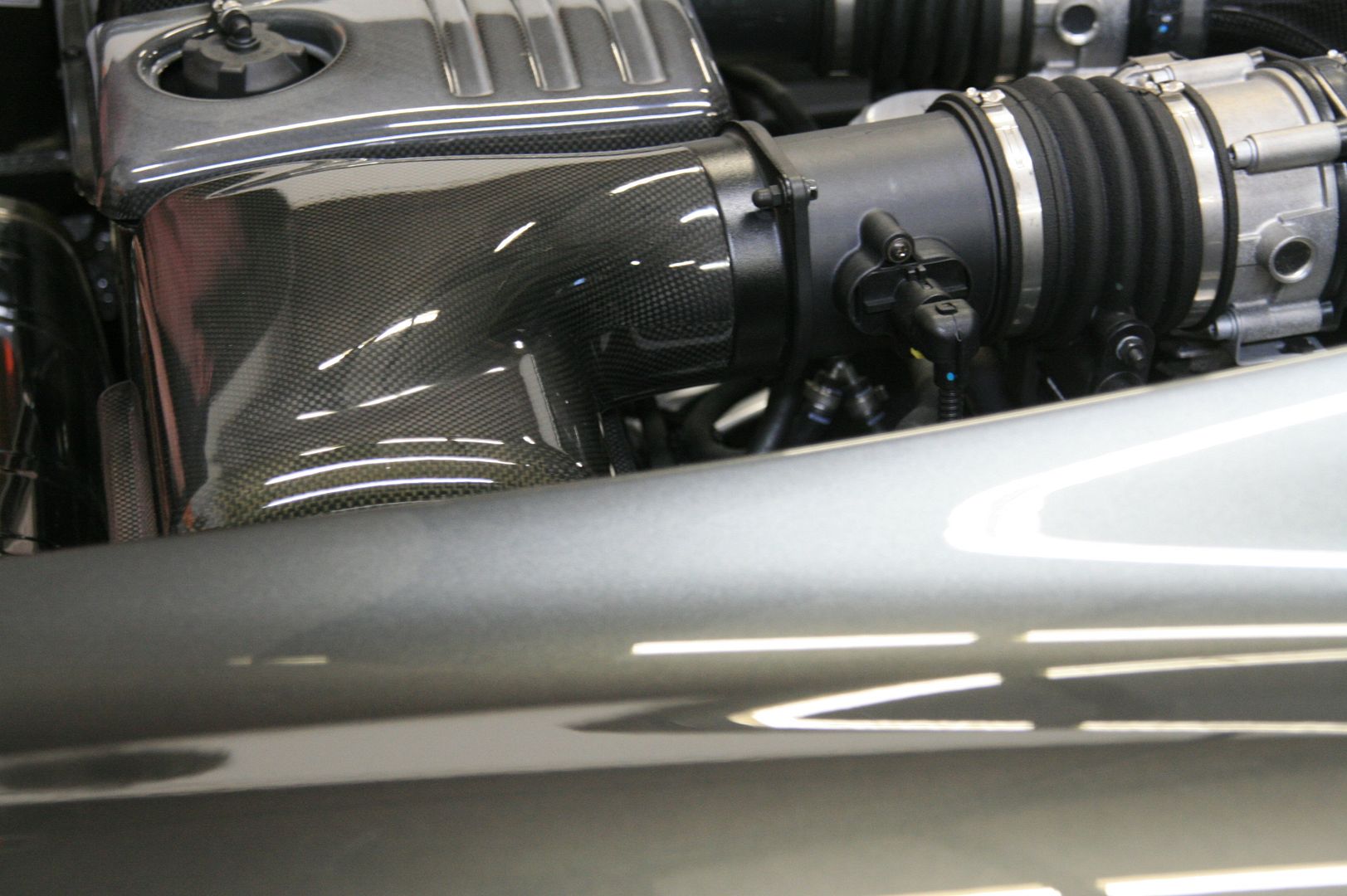 75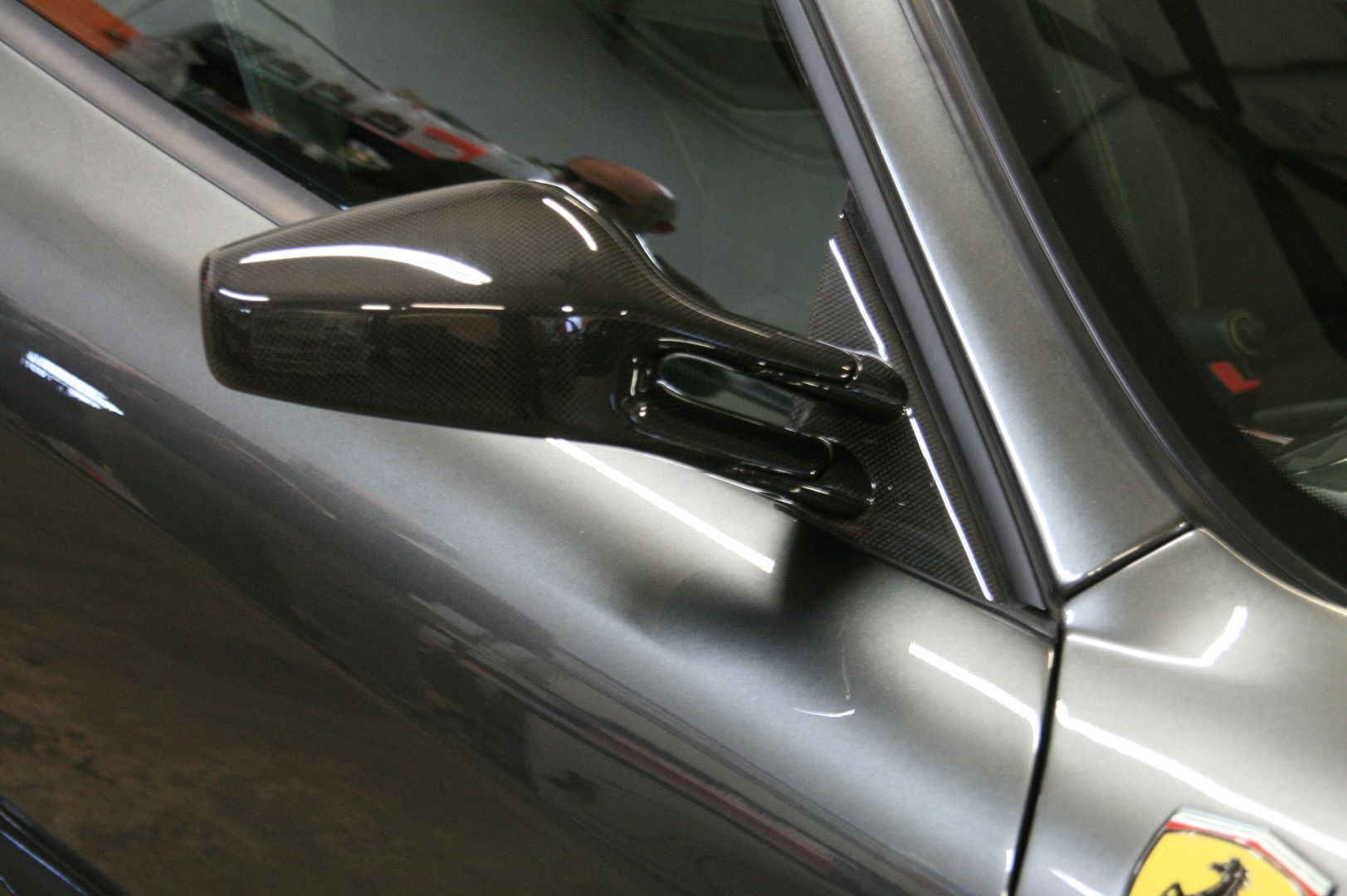 Now for some overall photos of the vehicle!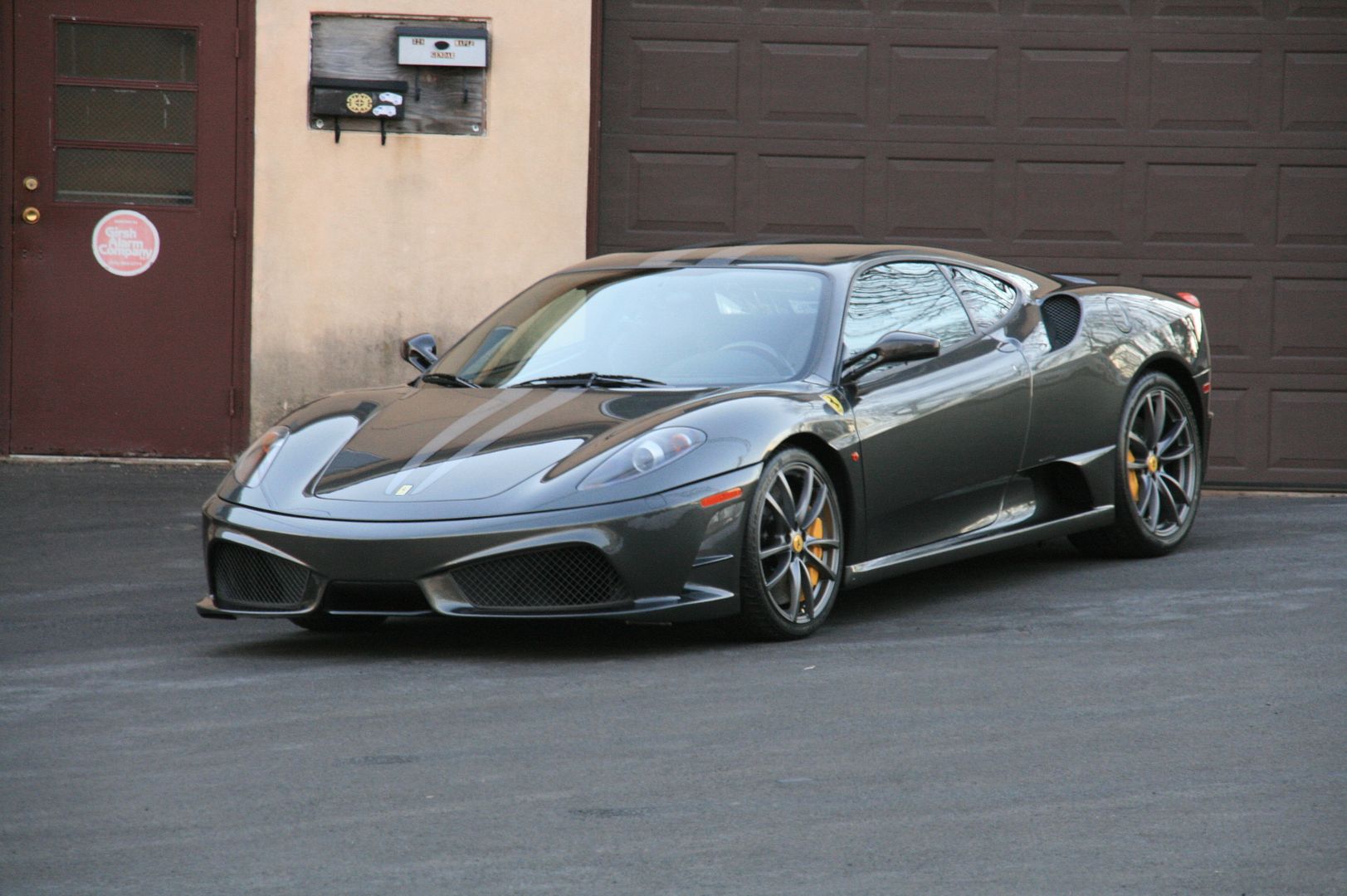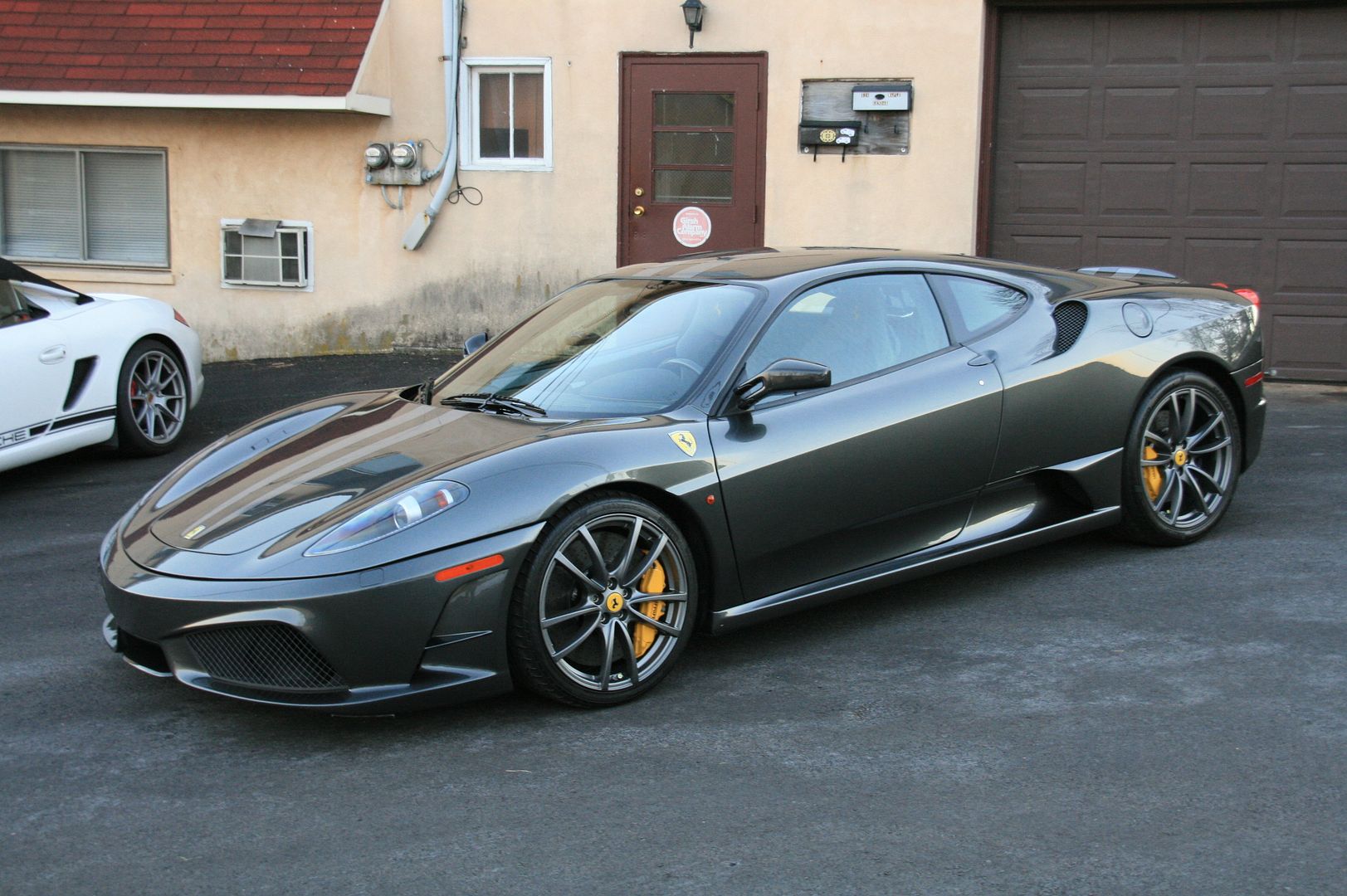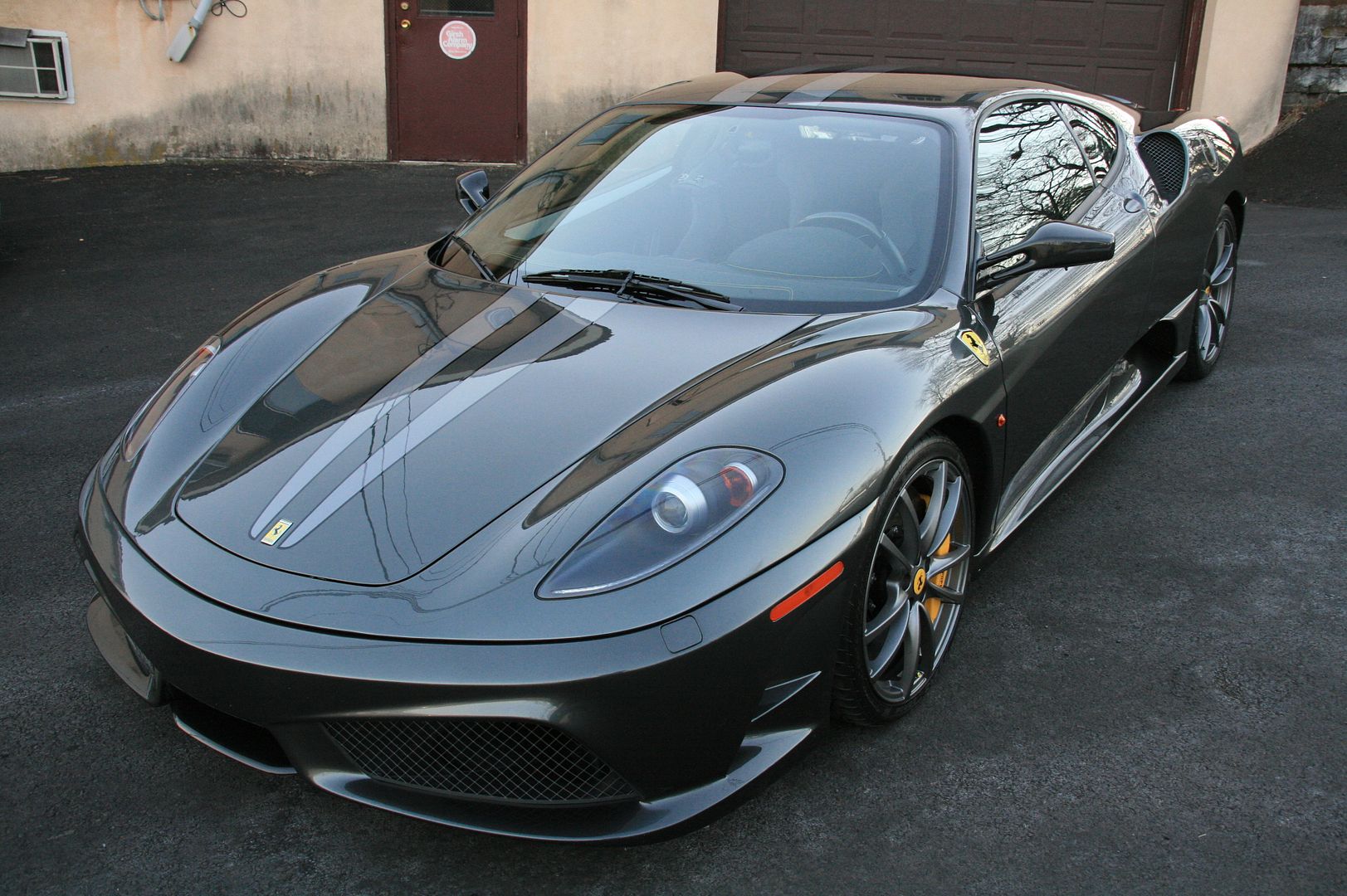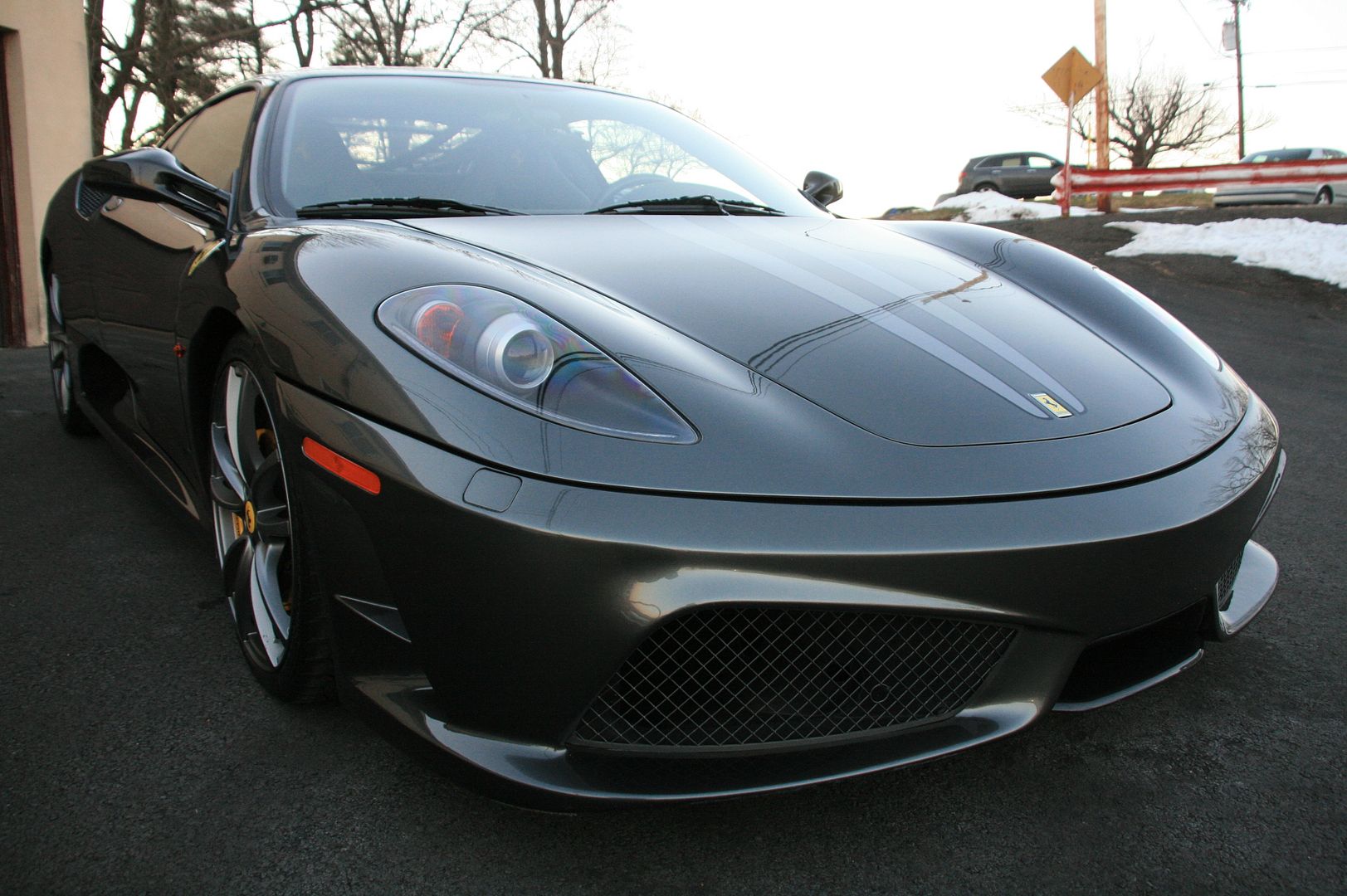 90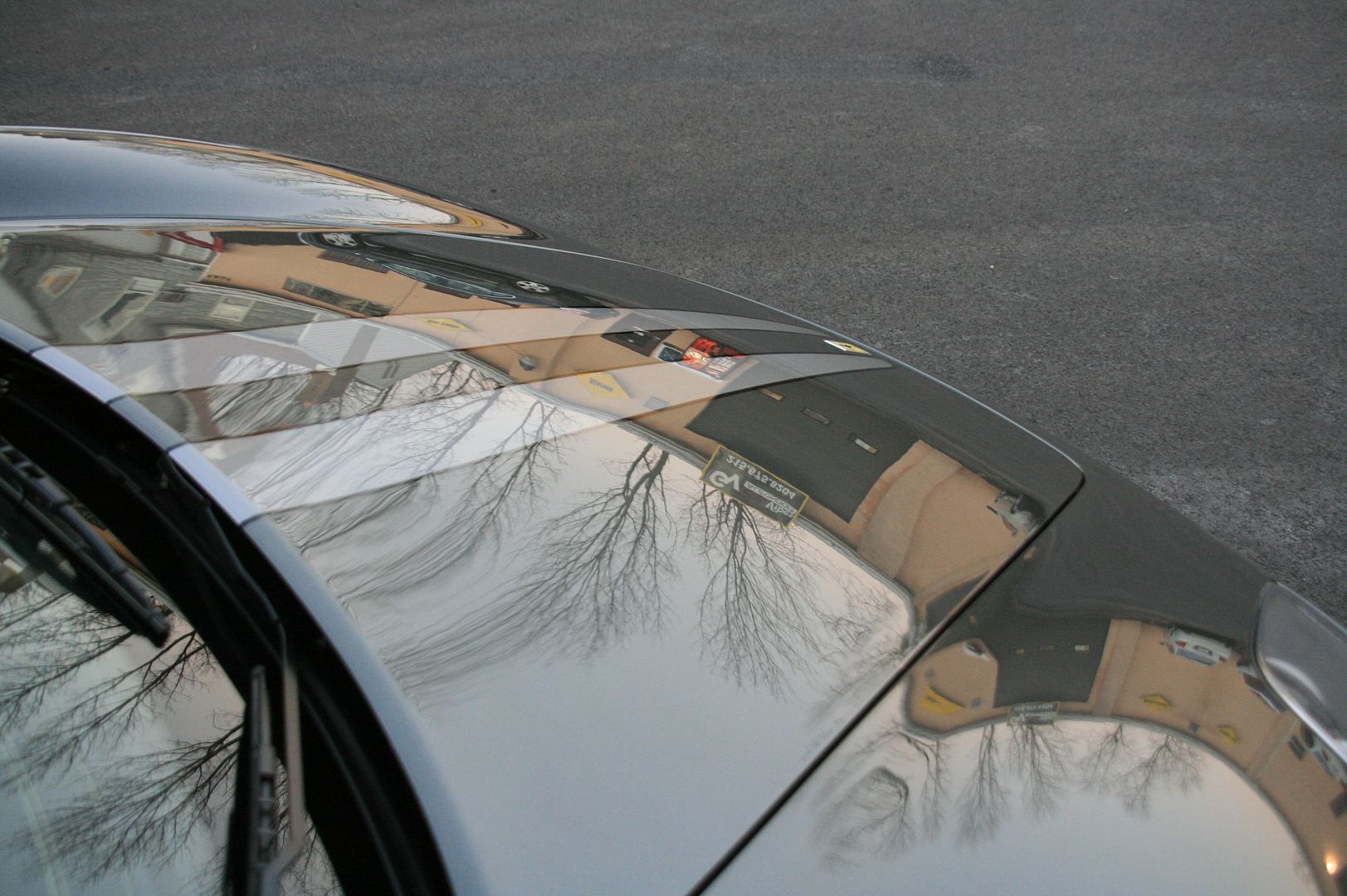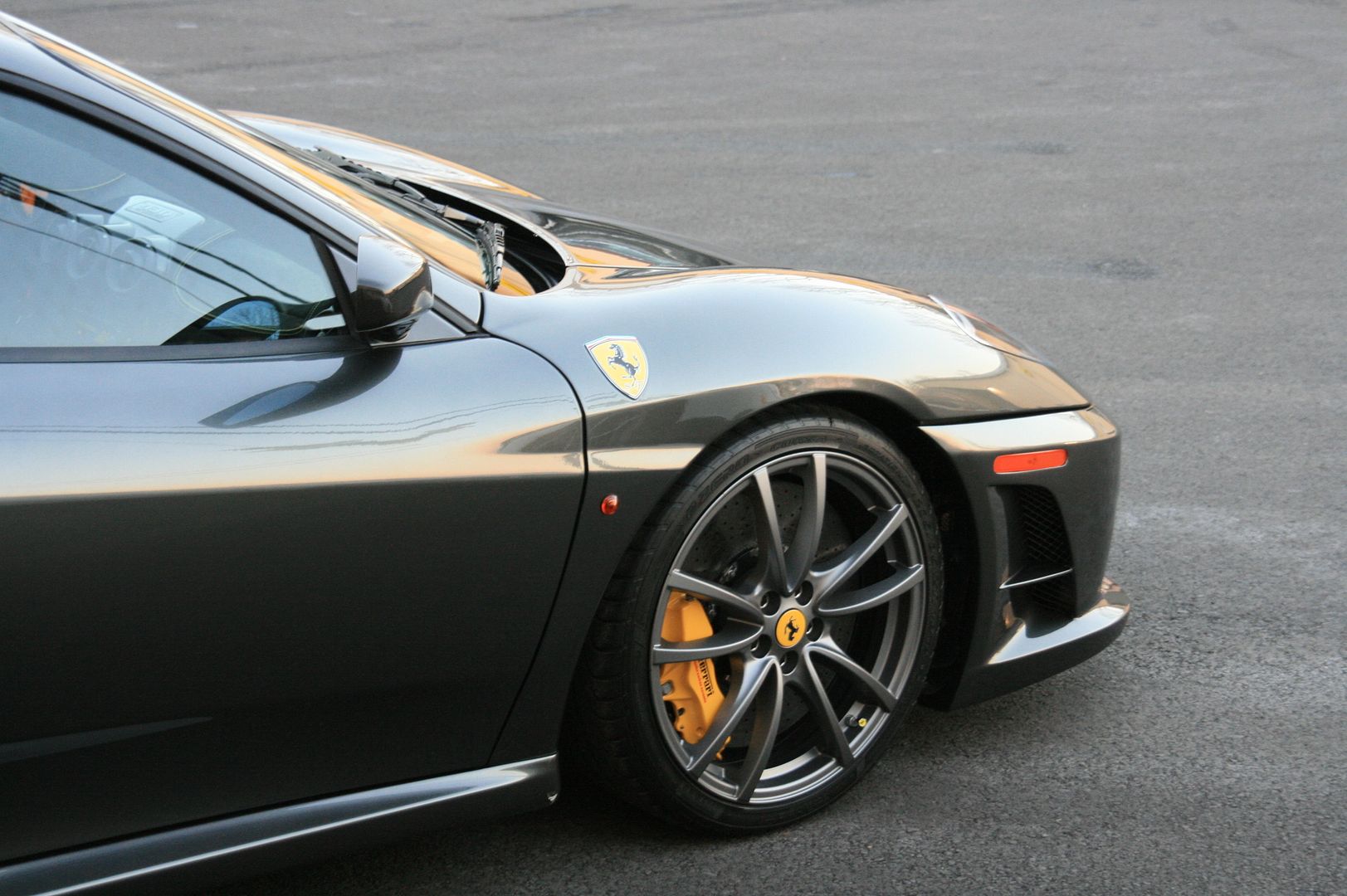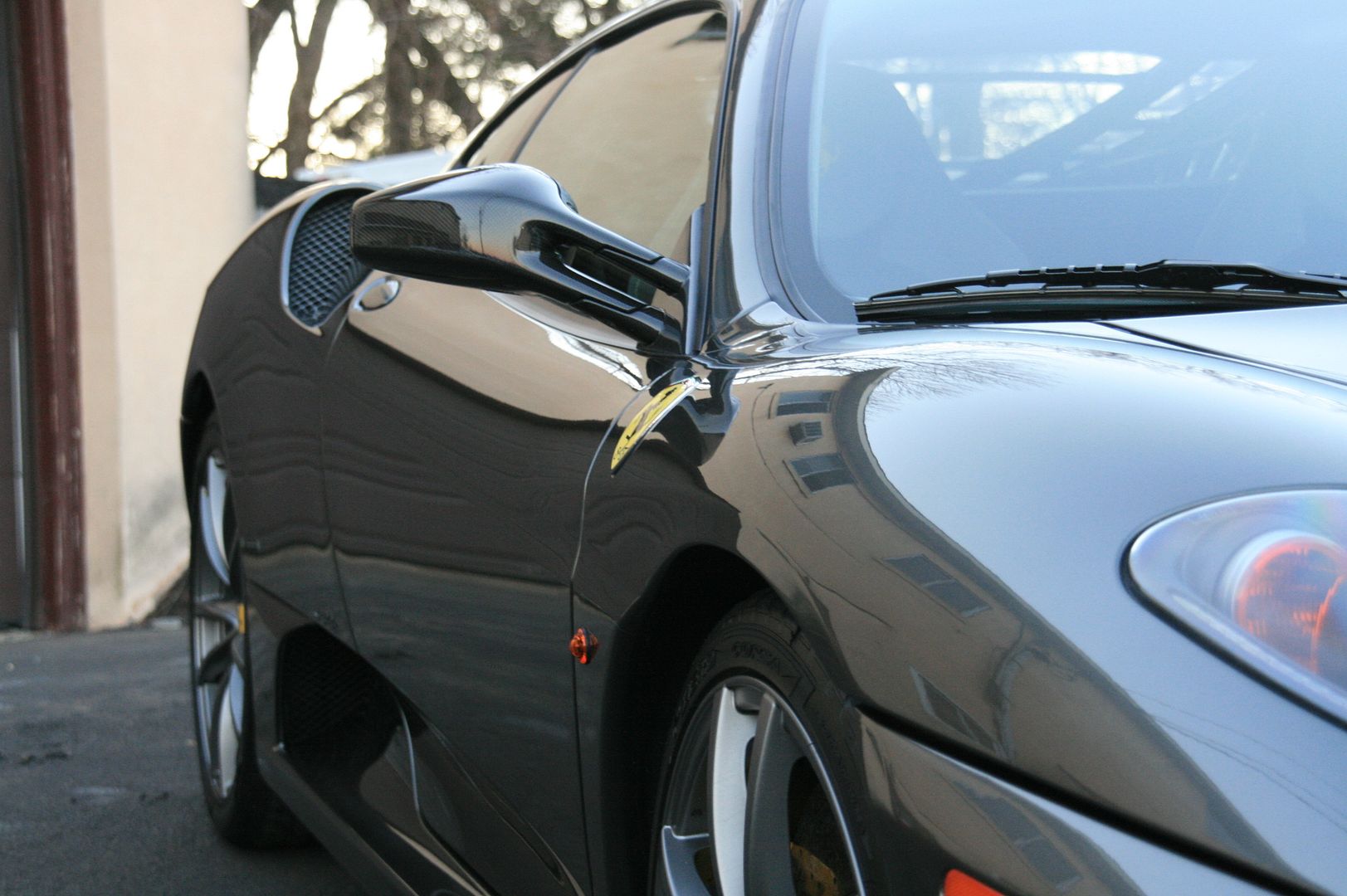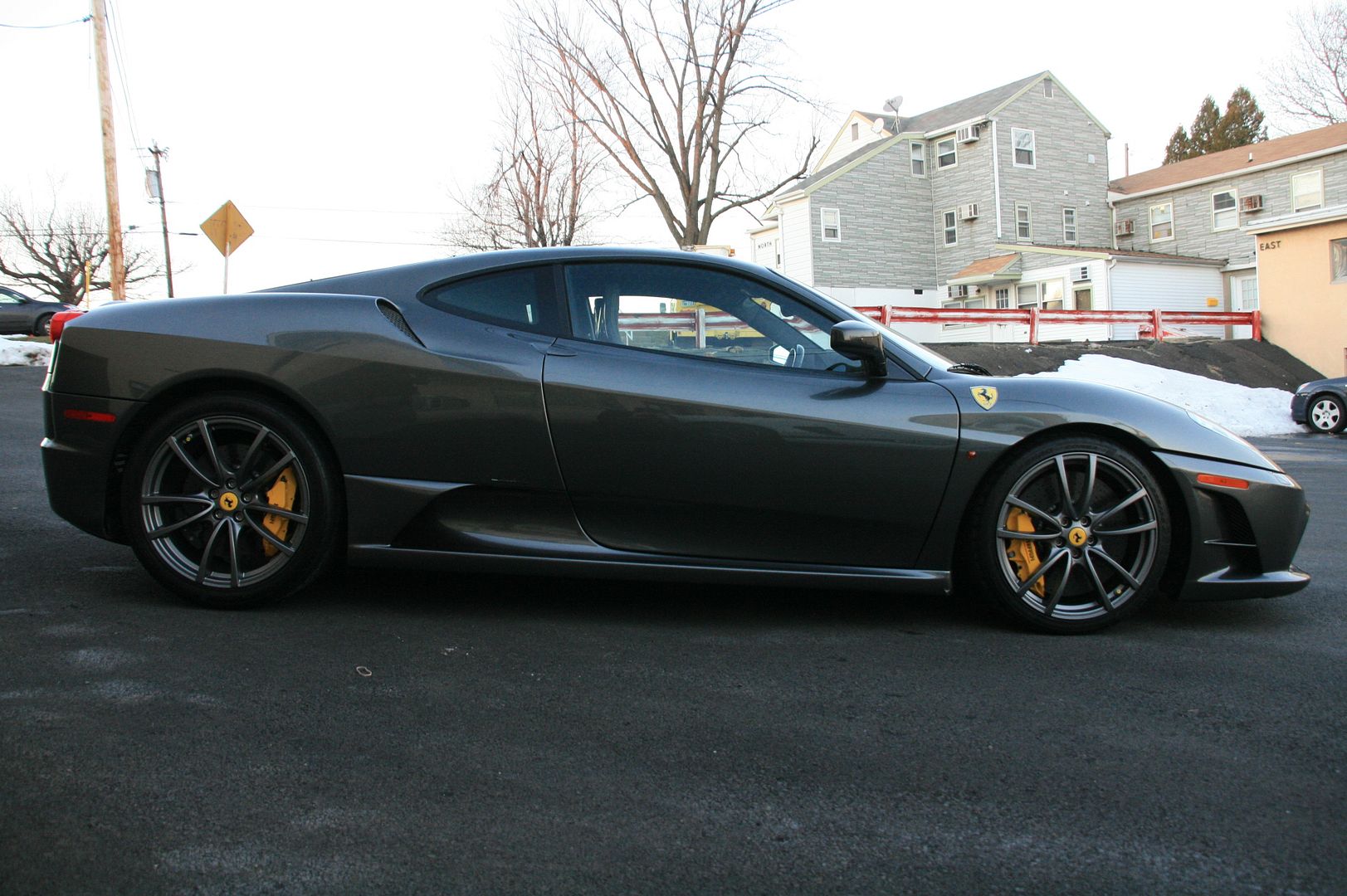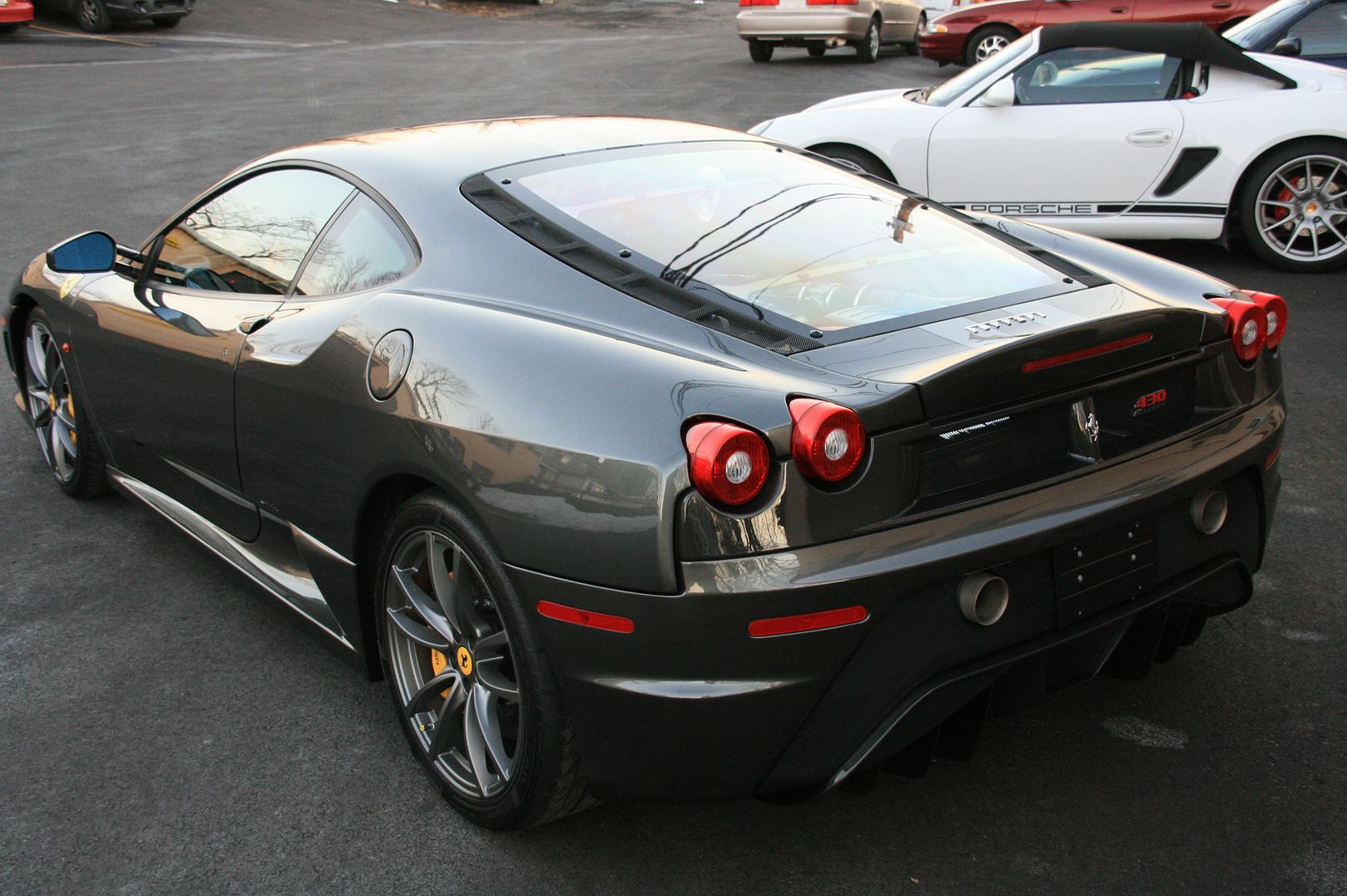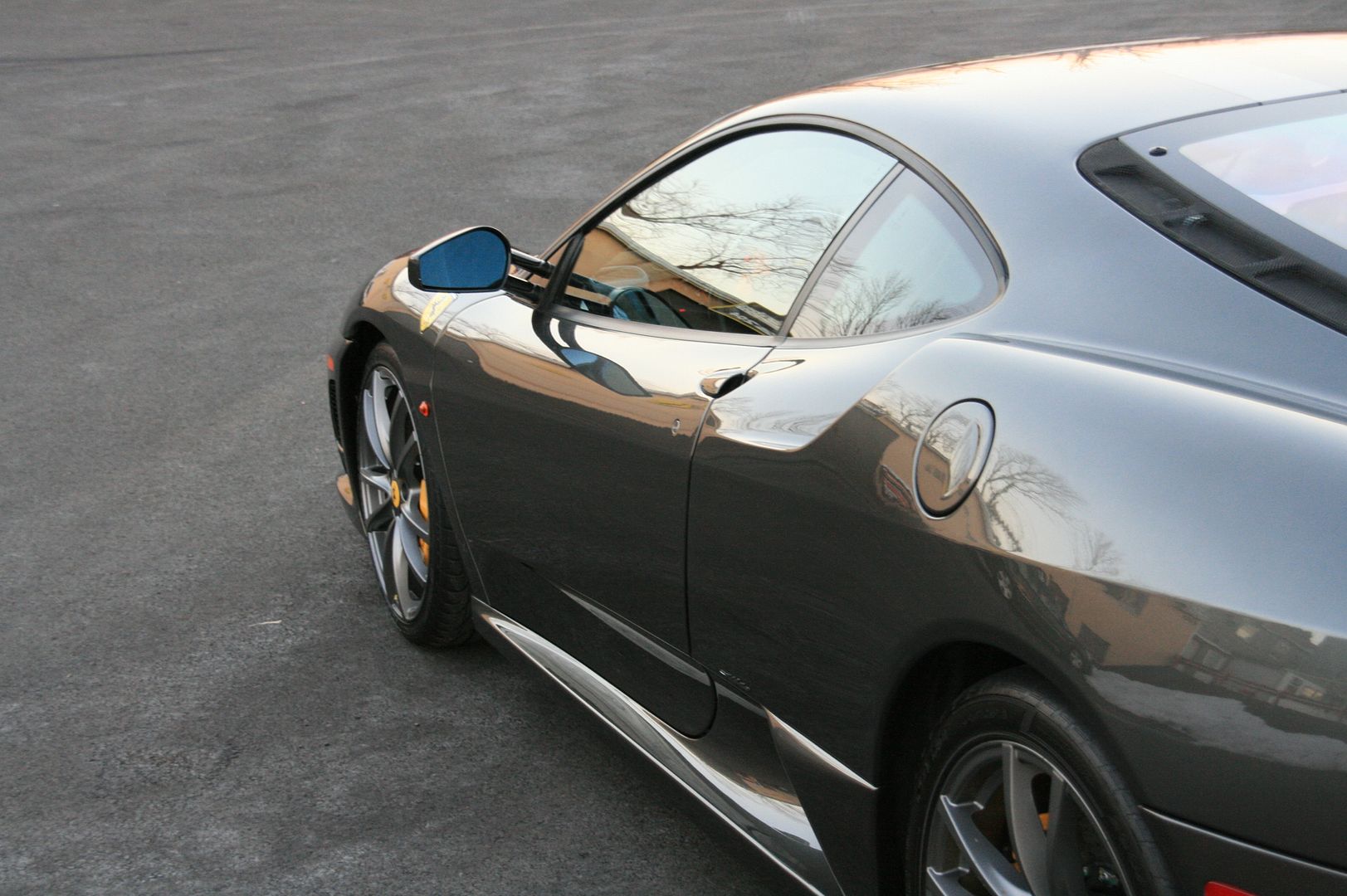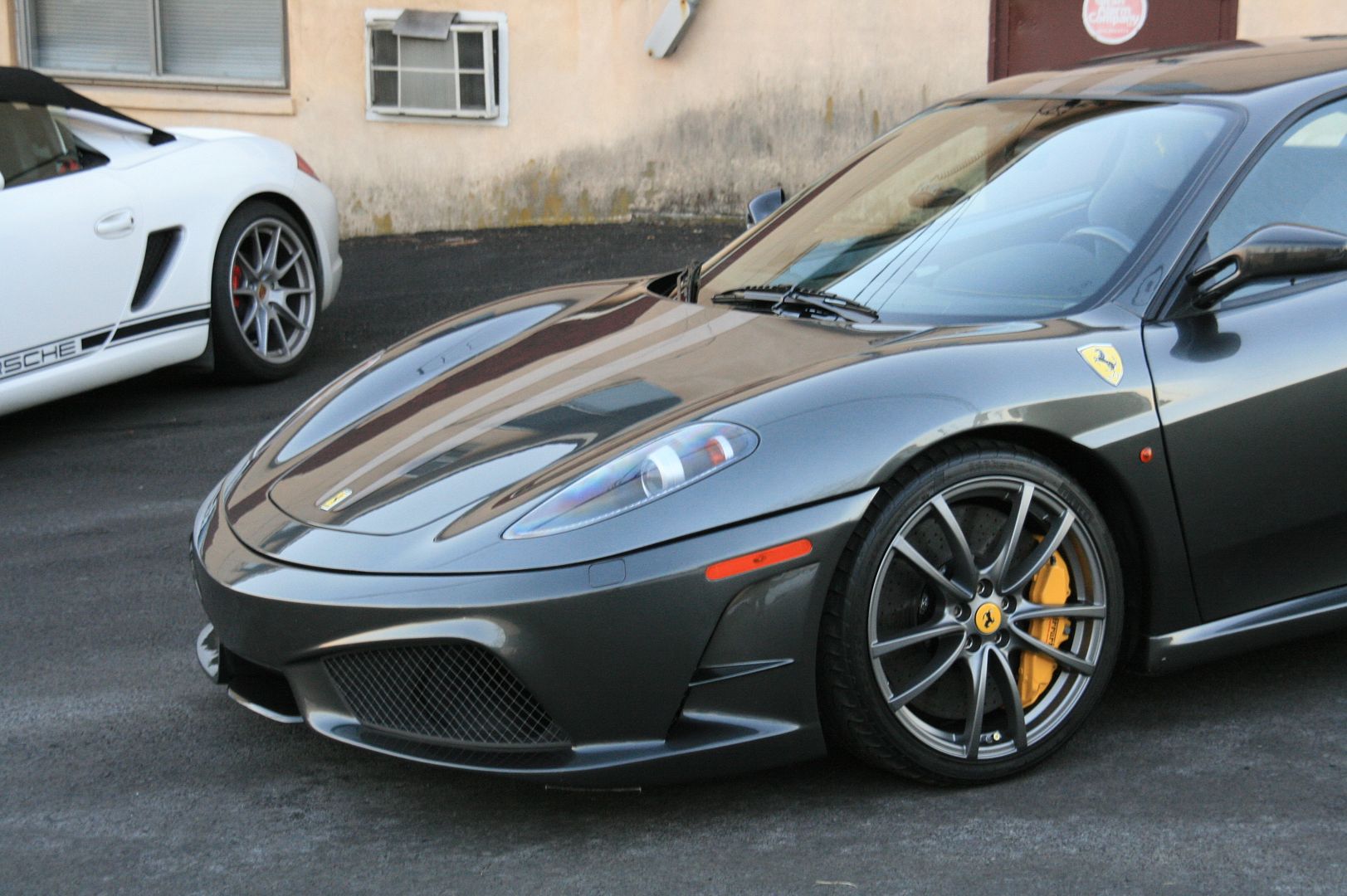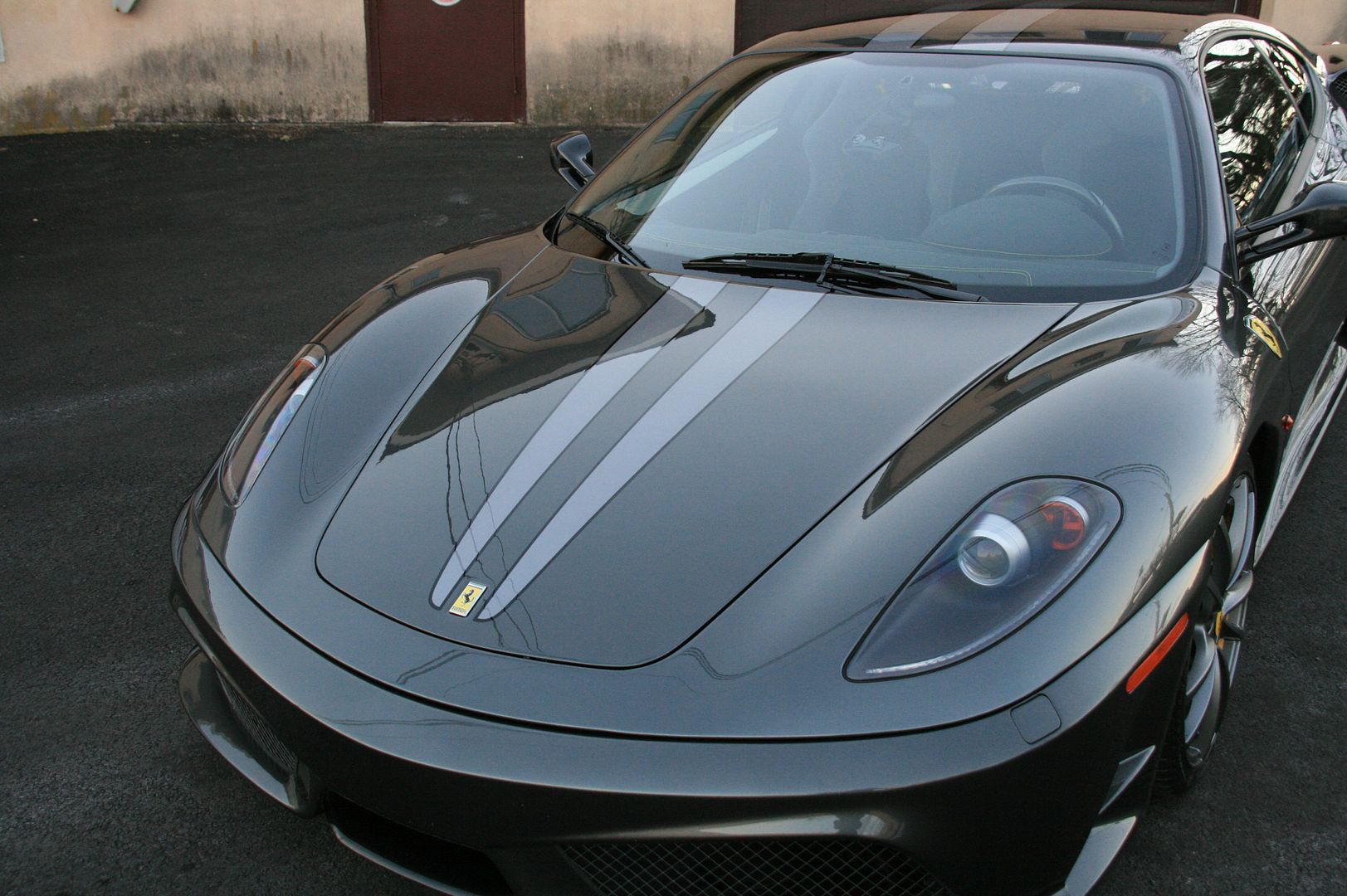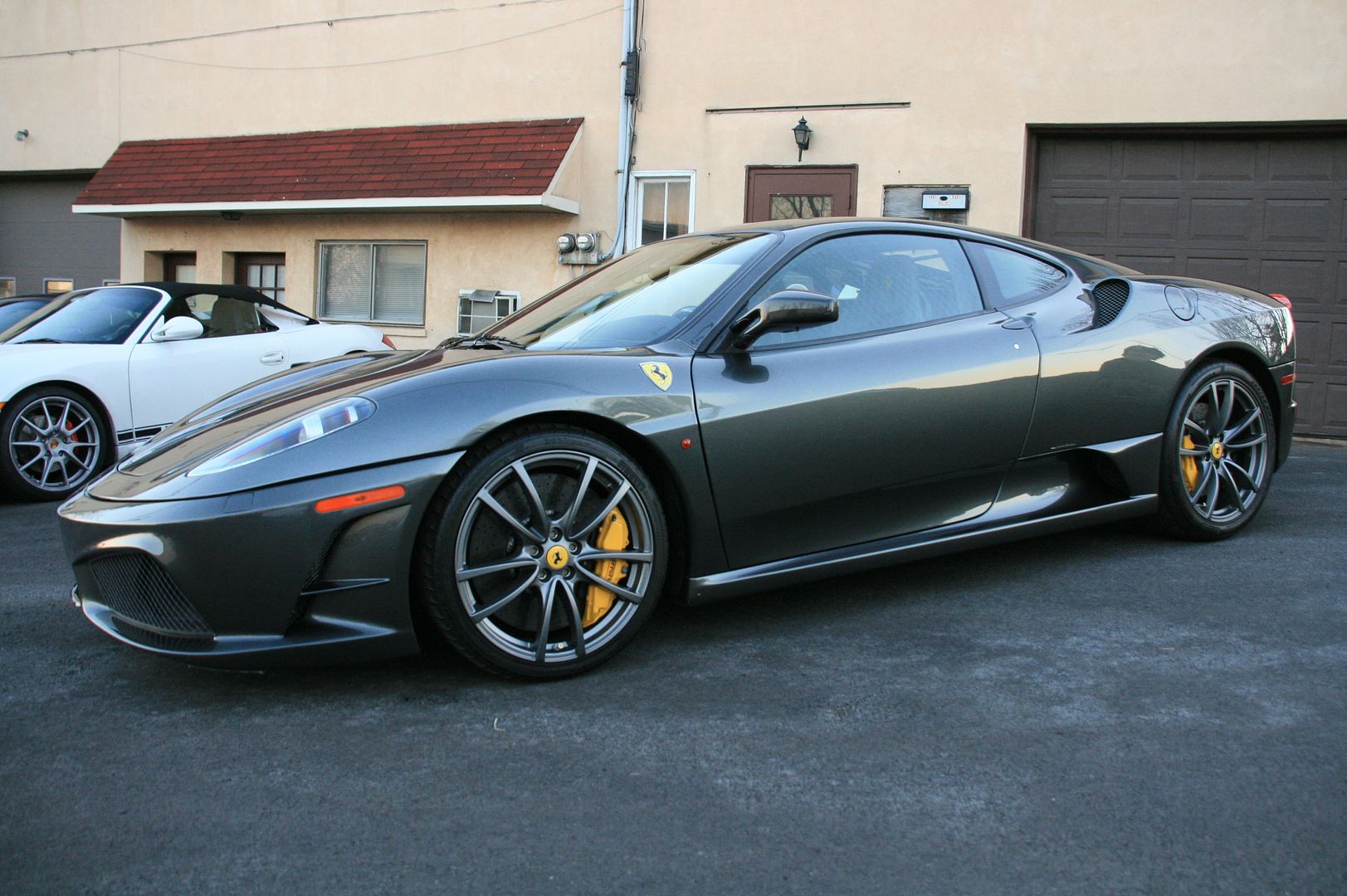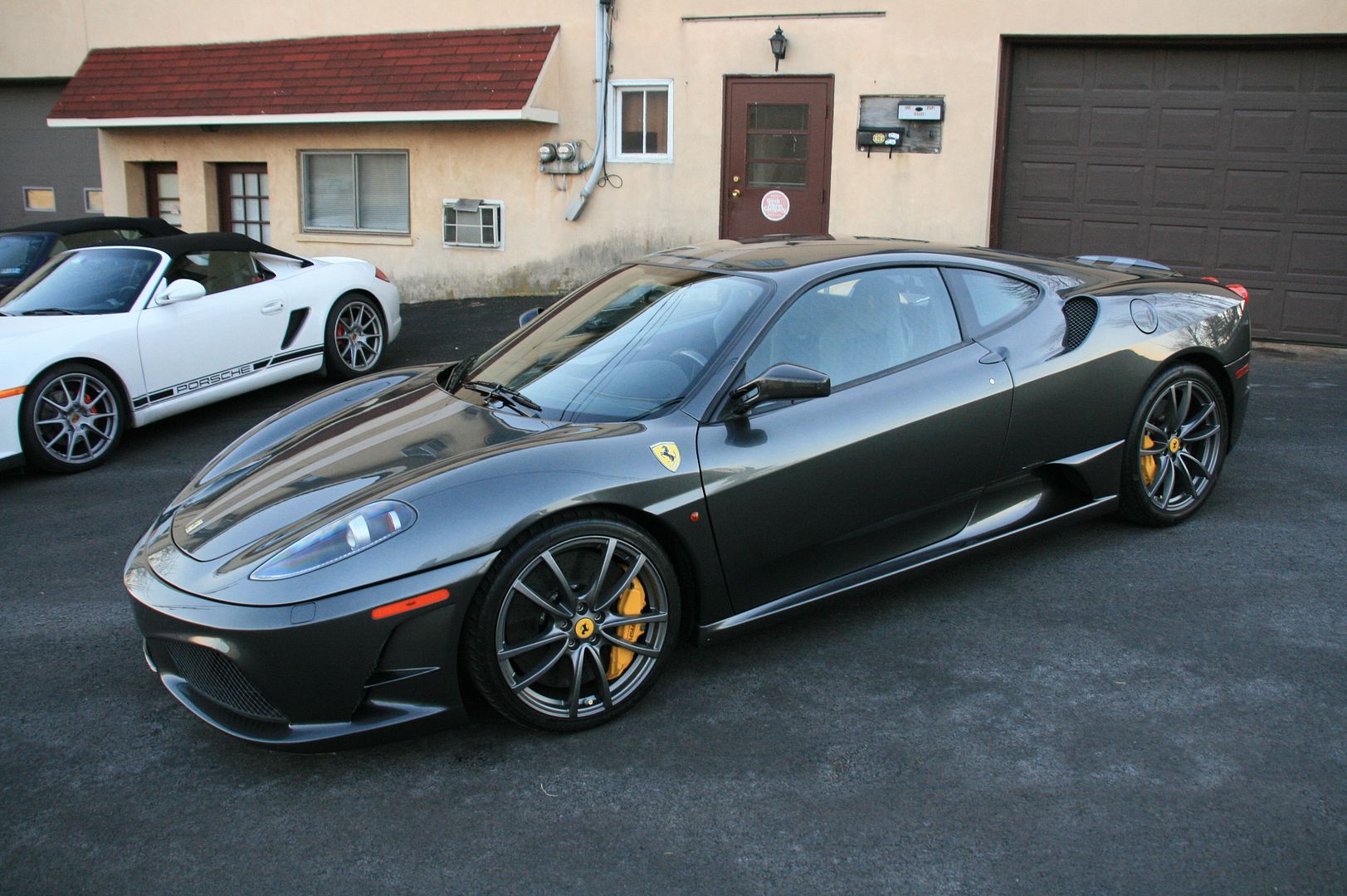 some videos
Thank you for reading, feedback and comments are welcome!