Discussion Starter
·
#1
·
I recently replaced my drive belt and figured I do a DIY while I'm at it. Here's my drive belt replacement at 58k miles
What you need:
Your 7th Gen Accord
14mm wrench
Towel or cloth
New Drive Belt
Optional: Raise vehicle on ramp so you can access lower pulleys alot easier.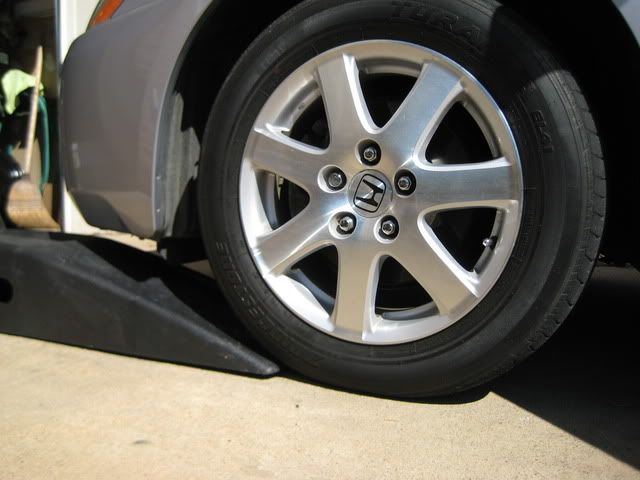 The new serpentine belt. Goodyear Gatorback 4070700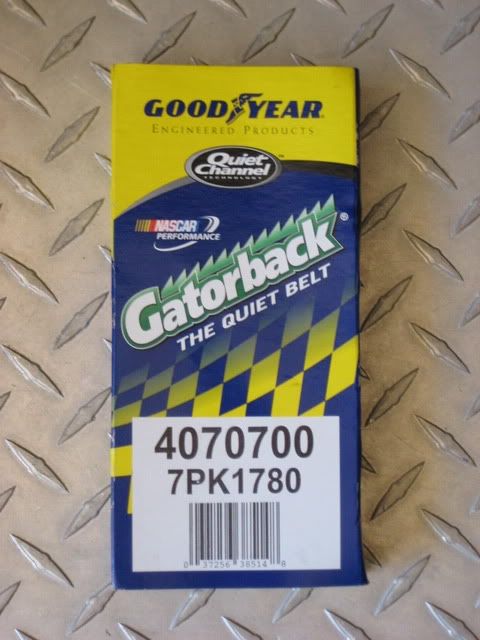 1. Check condition of belt
2. Check indicator on tensioner pulley. If the arrow is to the right of the bar, that means your belt needs replacement. If the arrow is to the left of the bar, that means the tensioner pulley and belt needs replacement. Center means GOOD.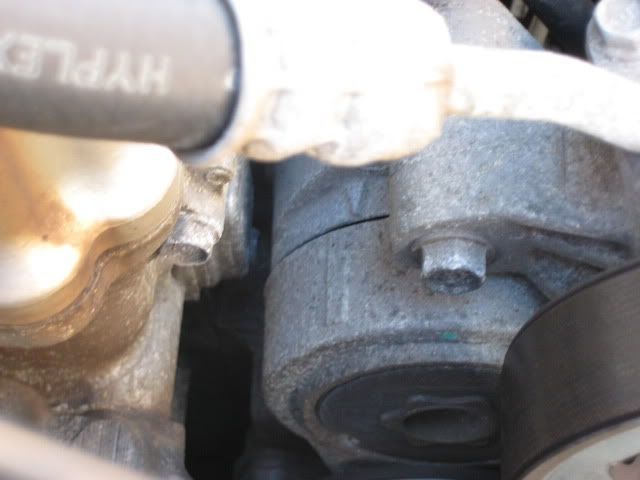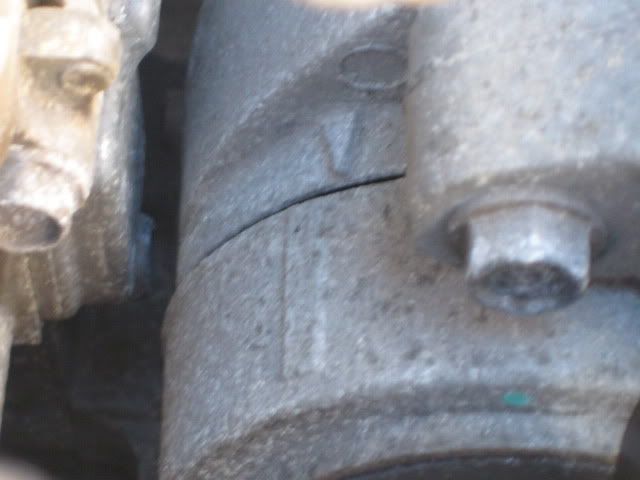 3. Move the power steering reservoir to the side.
4. Position 14mm wrench on tensioner pulley as pictured: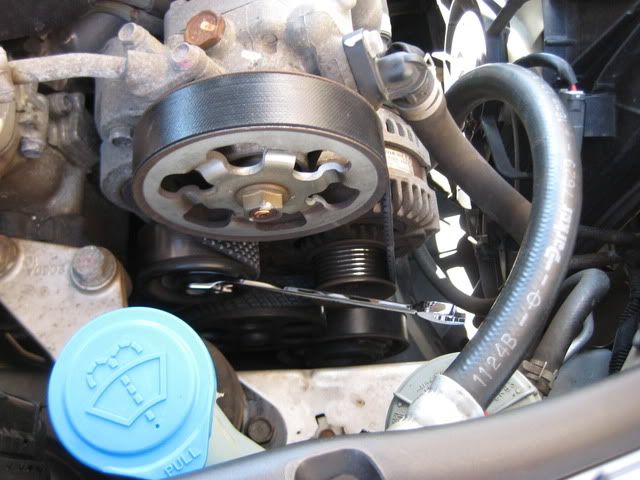 5. Wrap towel or cloth over wrench for extra support and push down (clockwise) to relieve the belt.
6. Hold pushed down and pull off the old belt.
7. Install new belt starting from the bottom.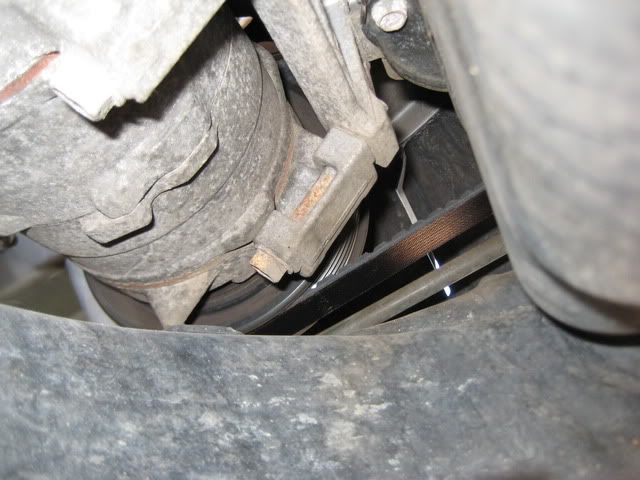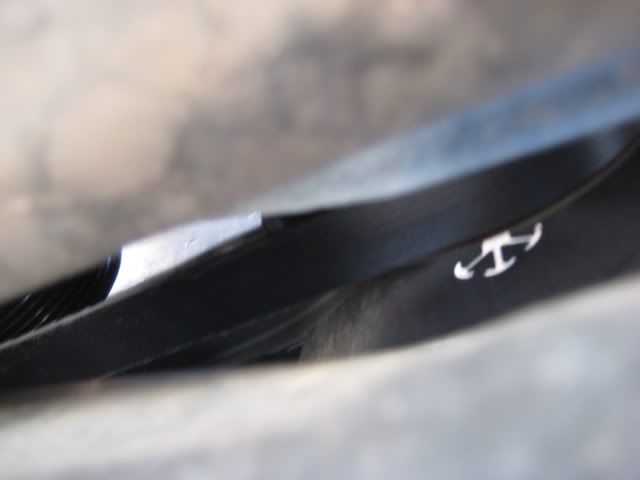 8. Push back down the wrench to release the tension and pull belt over the top pulley.
9. Release and the tension will return back to original position. THERE IS NO REASON TO TURN THE TENSIONER COUNTERCLOCKWISE!
10. Check the belt is properly installed.
11. Check the indicator. You will see the arrow and line is centered again.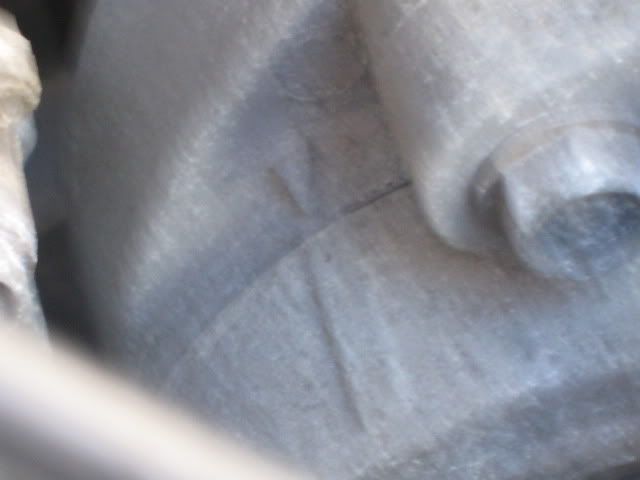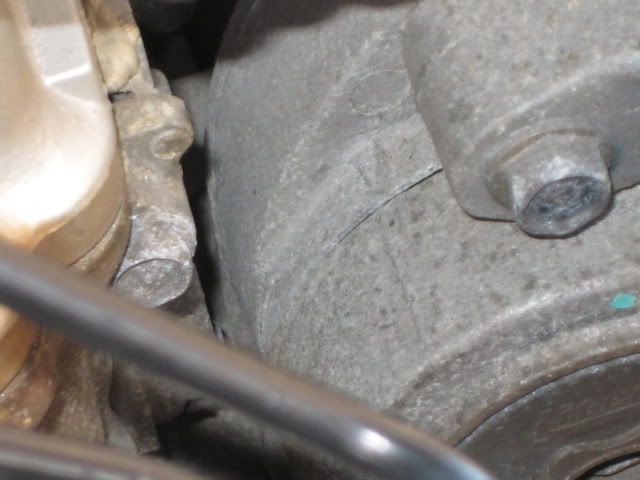 12. Start up the engine.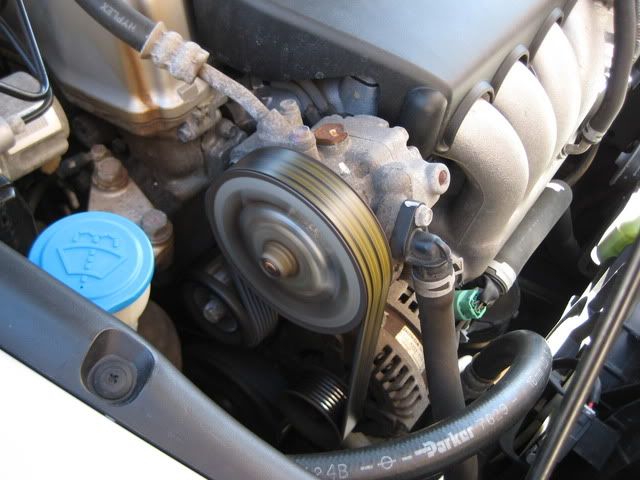 Before.. my engine idles in park at 1300rpm. Now...750rpm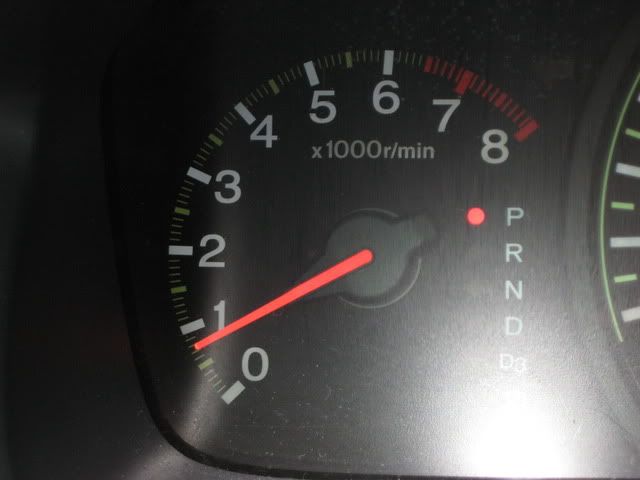 Before.. my engine idles in drive at 900rpm. Now...550rpm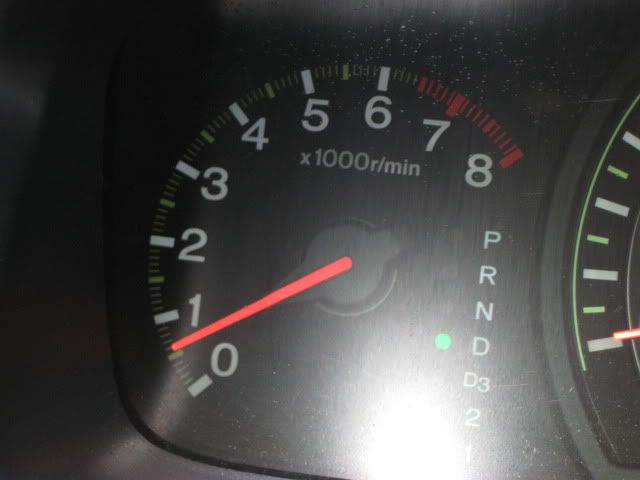 The old bad belt. (As you can see, it started to crack and glaze)