Discussion Starter
·
#1
·
This will cover removing the 2011 Crosstour AWD rear sway bar and replacing it with one from a 2011 Acura TL AWD. I believe this will work on Crosstour's 2010-2012, 2WD and AWD, I completed this on my own 2011 Crosstour AWD.
2011 Crosstour AWD rear sway bar size is 15MM:
2011 Acura TL AWD rear sway bar is 20MM:
Parts and tools needed to complete the job:
Acura TL AWD rear sway bar P/N 52300-TK5-A02
Acura TL AWD rear sway bar bushings P/N 52306-TK5-A01 x2
14MM wrench
5MM allen wrench
12MM socket
silicone grease
Start cleaning the threads of the endlinks. Then place 14mm wrench onto endlink bolt, then insert 5mm endlink stud and remove nut from endlink.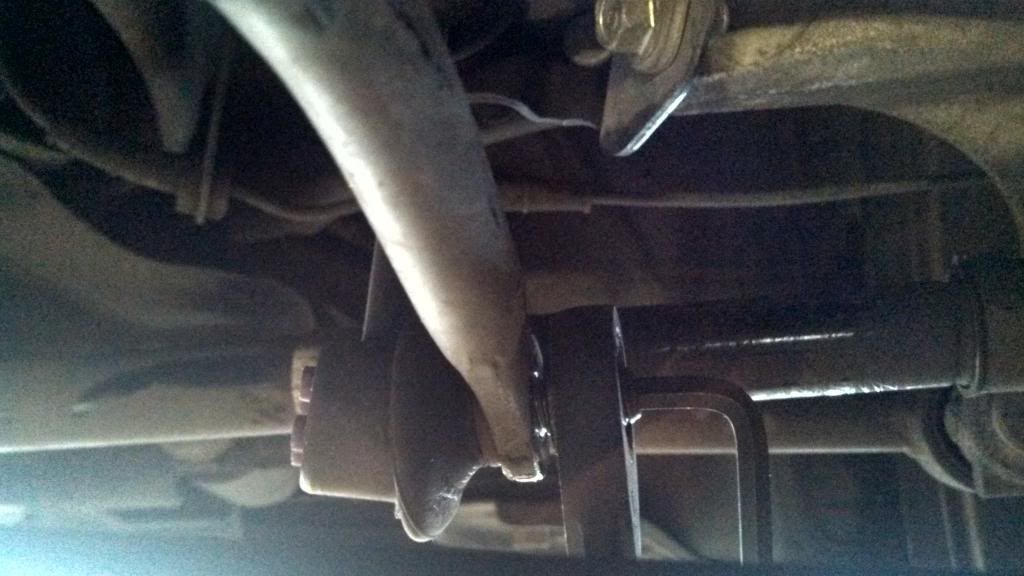 Slide endlink stud out of rear sway bar and repeat on the other side.
Using 12mm socket to reach the 4 bolts, 2 per side, holding the d-link brackets/rear sway bar bushings and loosen them, I left mine in the bracket and let the swat bar drop, then moved to the other side.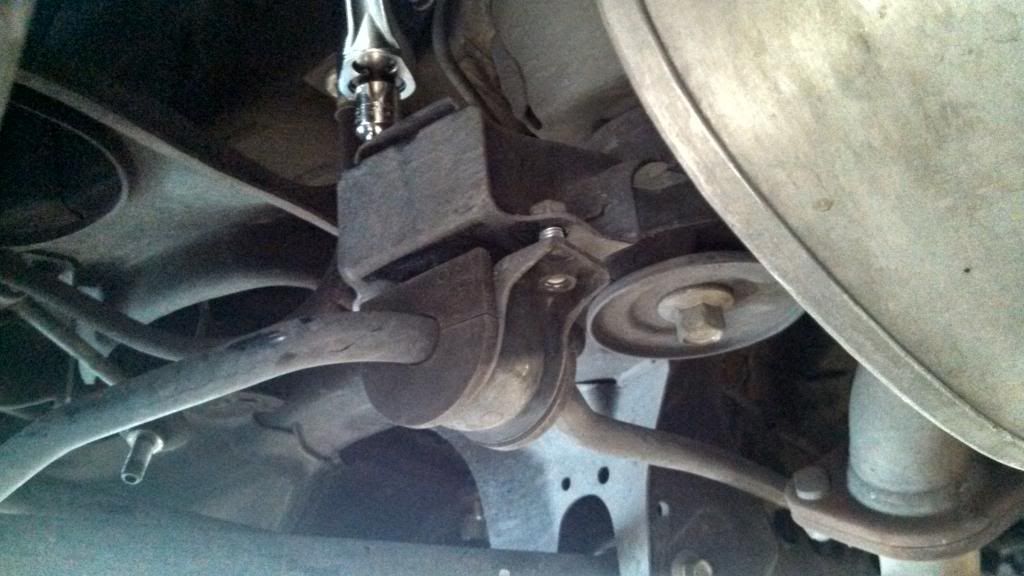 Now remove the swaybar, it took a little rotating, but it comes out without having to remove anything, I didn't even jack up the car.
Rear sway bars side by side comparison:
Install new rear sway bar bushings onto new rear sway bar, I used a dab of silicone grease on each one to make sure it doesn't squeak. Make sure to install the new bushings in the same direction and orientation as the old one, making note of the factory cut opening.
Next slide the new rear sway bar in place, slide the d-link brackets over the rear sway bar bushings and attach it using the 4 12mm bolts, torque to OEM specs.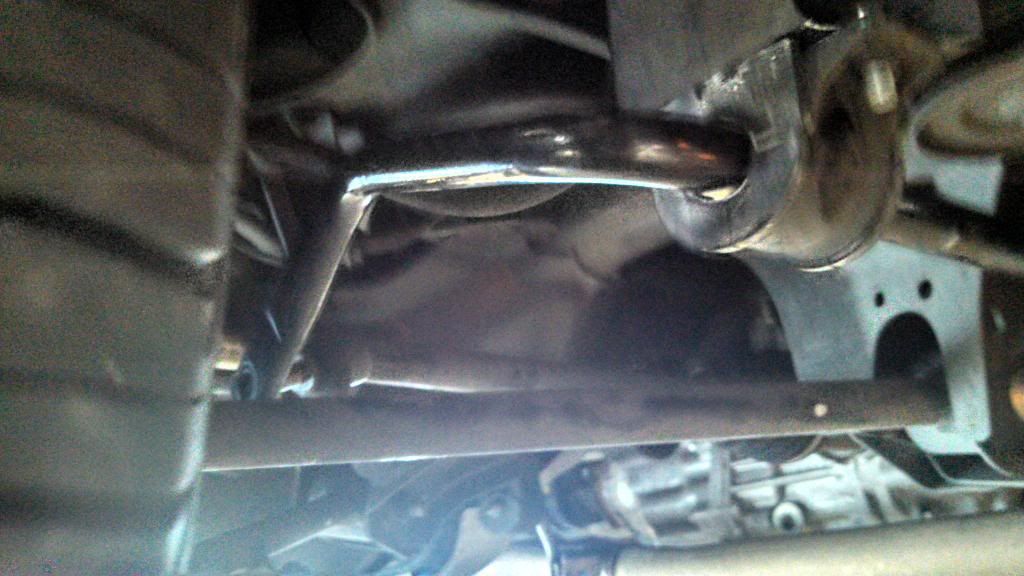 Now reattach the endlinks and torque to OEM specs.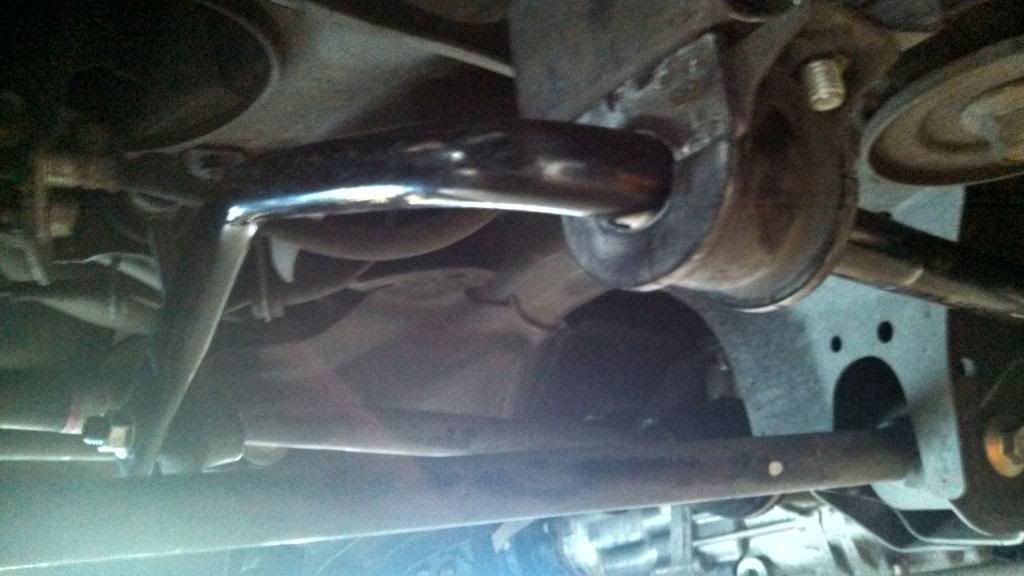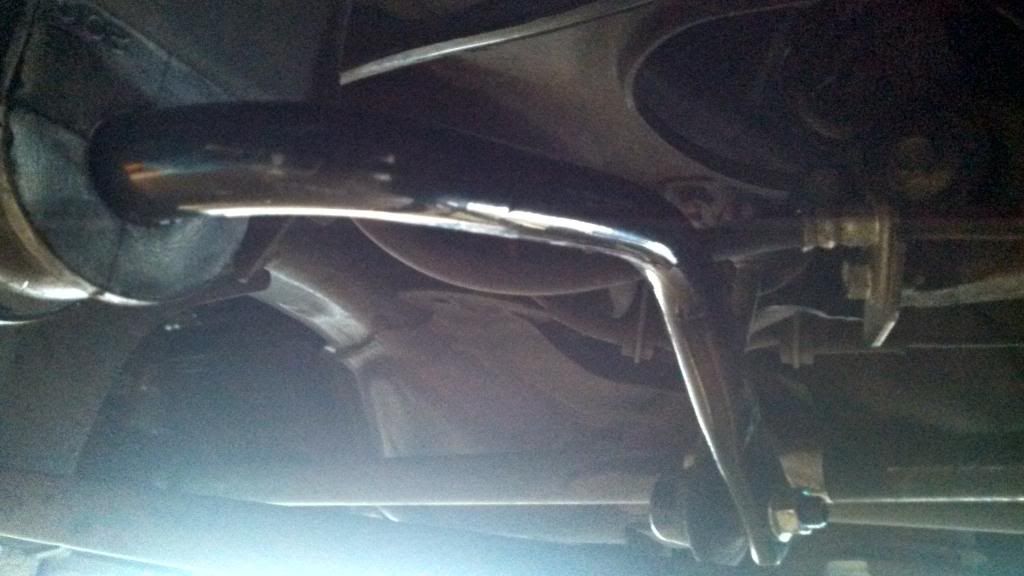 That's it, you're done. The total cost of this upgrade was:
Parts $75.44
Shipping $10.95
Total $86.39
Car feels much better on the road and in corners, this was my major complaint and I believe the car should have come with this bigger rear sway bar from the factory.
Hope this helps somebody out.
Tim