Discussion Starter
•
#1
•
So I went ahead and installed
white LED bulbs for DRLs
since I've never had to use my high-beams (owned the car since April 09) and I have HIDs on the low-beams. After installation the DRL warning light on the dash comes up and I was told
these load resistors
are needed to rid the warning light.
My question is this: Will leaving the warning light on cause any problem? Also what is the purpose of
this module
as I got a pair with my lights but if I plug them in the lights don't come on.
EDIT: As promised,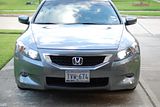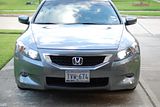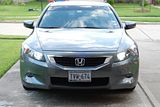 Pics taken at diff shutter levels. I forgot to make any white balance adjustments but they do look much whiter than pictured and resemble my other 5000K lighting.