Discussion Starter
·
#1
·
Hey guys, so I got my Ebay foglights working today and I just wanted to show you guys how they look and how I did it. This isn't going to be a really big DIY, more like some tips and pointers as to what I did to get my lights working. I can't guarantee that they will work for you too cus there are many Ebay kits out there, but I got mine from a user named
Racing Gear
.
Disclaimer: Attempt this install at your own risk! I can't guarantee that everything will work, but that's how I wired mine.
When I was looking to install mine, I used George's (paperboy42190)
Ebay Fog harness DIY
which helped me a lot, because I had similar cables. I didn't do exactly what he did, but it's pretty close.
Sorry I don't have any full pictures of the harness to explain, but refer back to George's post for reference.
To start off, I cut off the gray plug from the switch harness and spliced that end into the parking lamp wire that I found above the fusebox in the interior driver's side footwell. To locate this wire, remove the plastic cover under the steering wheel and another cover underneath, this will allow you to access the cables. There, above the fusebox, you will see a bunch of wires connected to plugs. What I did was, I pulled out the largest plug and located a black/red wire that is the parking lamp wire using
this guide
. Then I used a wire tap to connect the red wire from the switch harness to the parking lamp wire.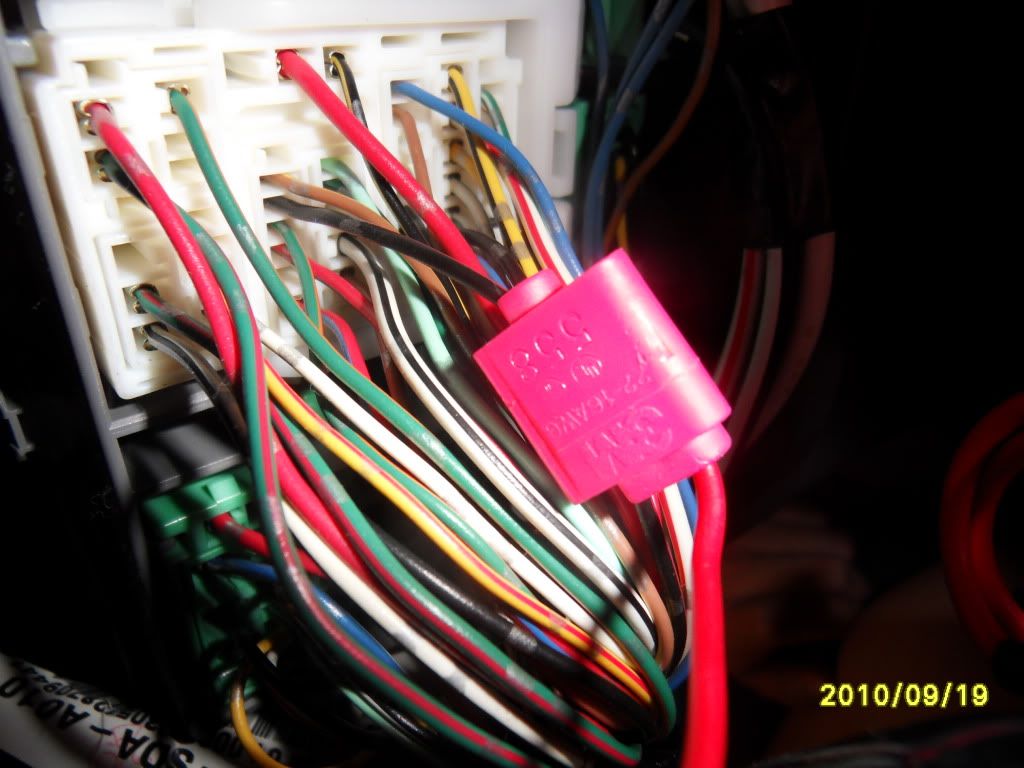 Here's my ground location of the switch harness.
Next, I ran two wires from the switch harness through the firewall shown here.
I extended the white cable from the harness by cutting off the brown plug and soldering it to a longer wire, which I eventually did for both cables that went through the firewall.
Here's how they look like on the other side.
I ran both the red cables through the black tubing shown above and routed it down the side coming to the battery.
I connected the original white wire soldiered to a red longer wire to the battery shown here.
And the other red cable from the switch harness that connects to the fog harness, I had to cut and solder a longer wire so it would reach.
Here's where I connected the ground from the fog harness to.
And finally, picturesssssss.
Fogs off.
Button fits perfect!
Switch off.
Switch on.
Let me know what you guys think and if you have any questions. I can't take all credit for this install because I did have assistance from my uncle.
I'm just glad that they're in and working! :banana: