Discussion Starter
·
#1
·
During my search through DA, TSX comes up mostly with people interested in TSX parts vs TSX owners chatting. I thought maybe these goodies might be of use to many of you! Much of this swaps over,
especially
if you're resourceful
I plan to move soon, so I need all these parts gone. I will be losing my storage space, and you can help fund my Master's program
.
Local is easiest, but
willing to ship!
. I make travels to and from Vancouver as well.
Shipping & Paypal fees on buyer.
Details in kms - miles are lower.
What is for sale/trade:
These are used OEM parts from my 2006 Acura TSX - this has all the good upgrades (diameters etc) from the 04-05 model. If you take a look at the Hondata link below next to the parts, they will tell you upgraded specs!
Condition:
These are used parts, each has a little description next to it!
Location of item:
Located in Kelowna BC, willing to ship of course!
Contact me, I can give you my number: Texting available through iMessage, TextPlus, BiteSMS for people that need it free!
OEM Dual Exhaust - SOLD
90k km
upgrade from 04-05
OEM Intake - SOLD
upgrade from 04-05
can use complete set up, or large diameter piping etc to make the DIY icebox that is so popular.
OEM Suspension - $100
Springs 60k km
shocks 100k km
Top hats still mounted
Chip in on of the crown threads - doesn't affect anything, but it is there. Loosen and tightens fine if you plan on swapping out lowering springs etc.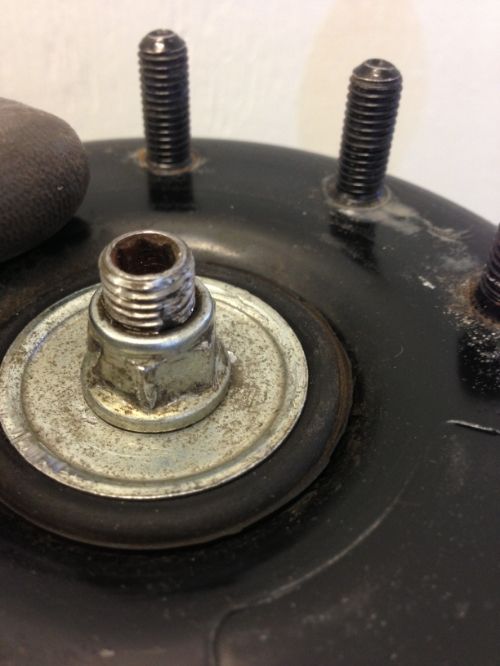 OEM Rear Sway Bar - $50
60k Km - solid metal...
Some surface rust.
OEM Fog Light Inserts - SOLD
Removed to make room for Aspec kit.
Most likely useful only to TSX unless you modify it!
OEM Sun Roof Visor - $70 shipped
No hardware, sry!
fits our basic honda moon roof pattern