Discussion Starter
·
#1
·
Hey guys, hows it goin.
I have a couple items for sale below, everything is available by shipping but I prefer local pickup, especially for the subwoofer.
All items are in good working condition.
Item #1:
SOLD
K&N Short Ram Intake for 2003-2007 Honda Accord 2.4L 4 Cylinder
This K&N Intake was purchased by me from another forum member that had their car totaled. The pipe itself has some cosmetic "damage" however, I have had the intake on for more than a year (I think at least 1.5 to 2 years) and I never had any problem with it. NO check engine lights, no loss in power etc. Personally, I did not feel any gains either, probably it being a short ram. However, the sound it produces is very nice. The filter will need some cleaning or you can buy a new filter. I will also include the K&N filter cleaning/recharging kit. The kit was used a couple of times but should still have some left in it.
Pictures show the extent of the "damage".

***NOTE*** while all brackets and heat shields, etc. are included, you will probably need to get some hoses or screws elsewhere. When I took it off, All the screws I took off, I put it in the bag, however there may still be some missing. Hoses is the same case.
Price: $70 shipped, 50 picked up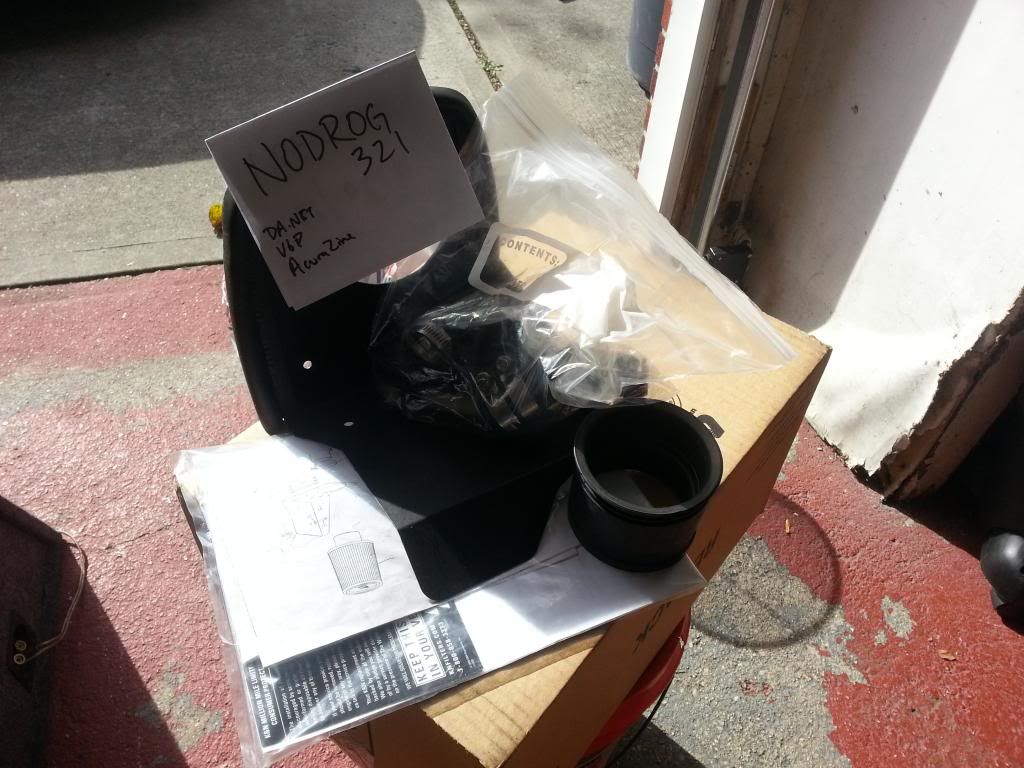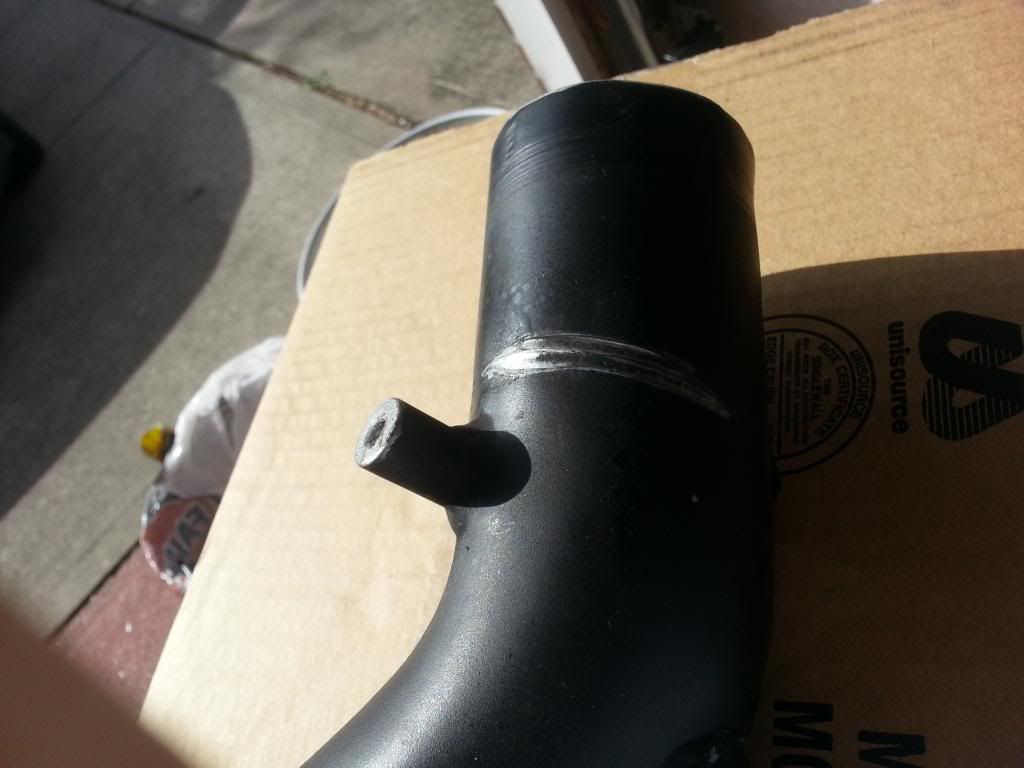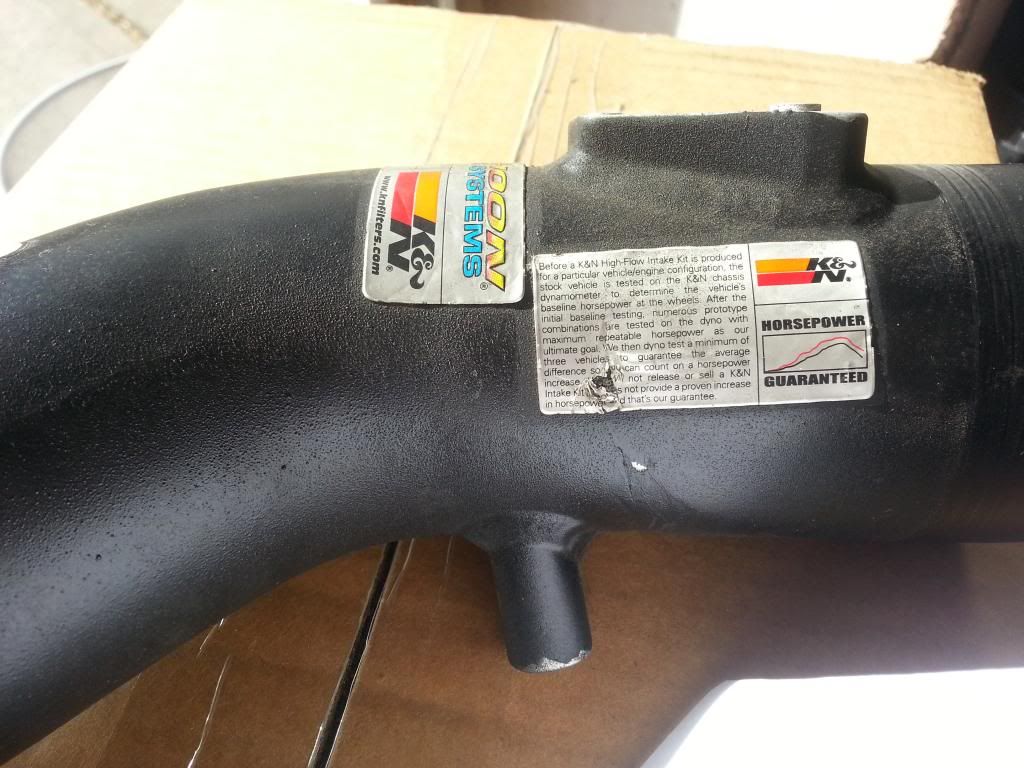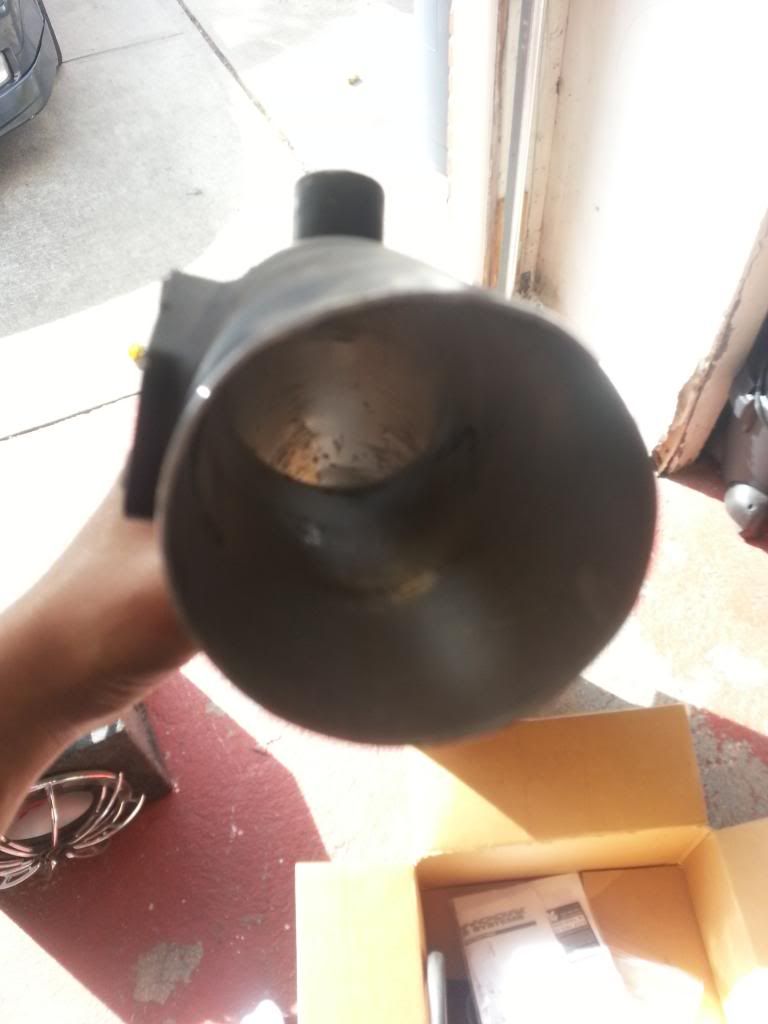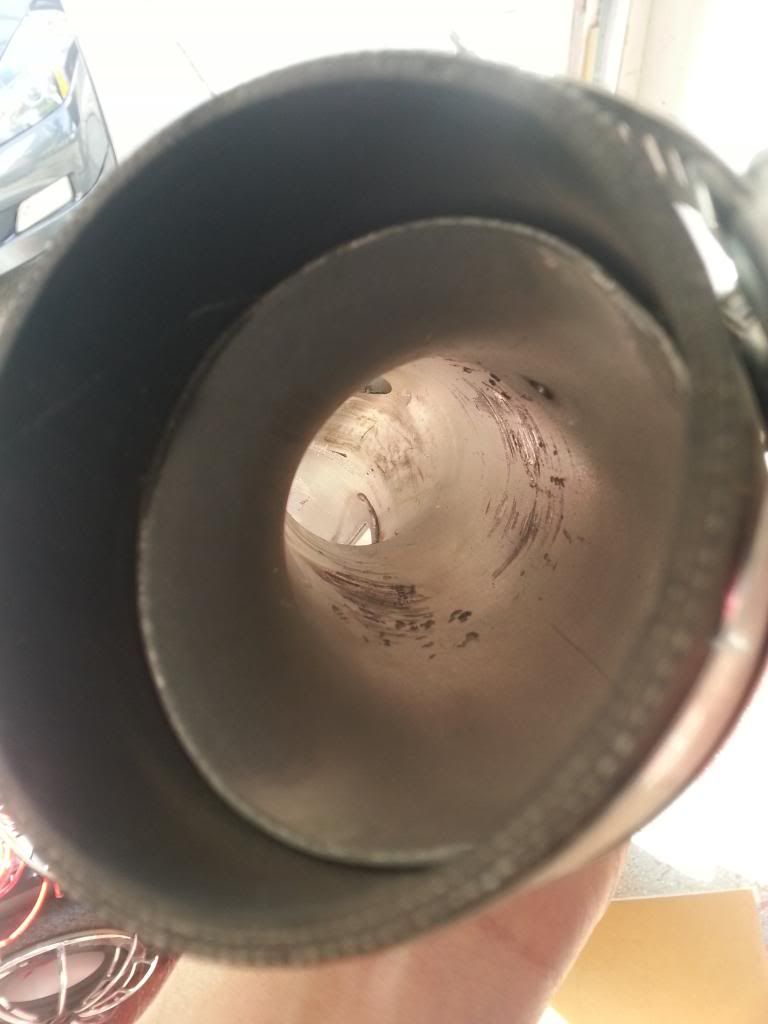 Item #2:
SOLD
Jpower Rear camber kit for 2003-2007 Accord, 2004-2008 TSX, and 2003-2008 TL
I purchased this camber kit when I got my coils installed. However, I did not go low enough in the rear to need a camber kit. This kit was never used, just collecting dust in the garage.
Price: $70 shipped, $60 picked up (They are going for ~$85 on ebay right now)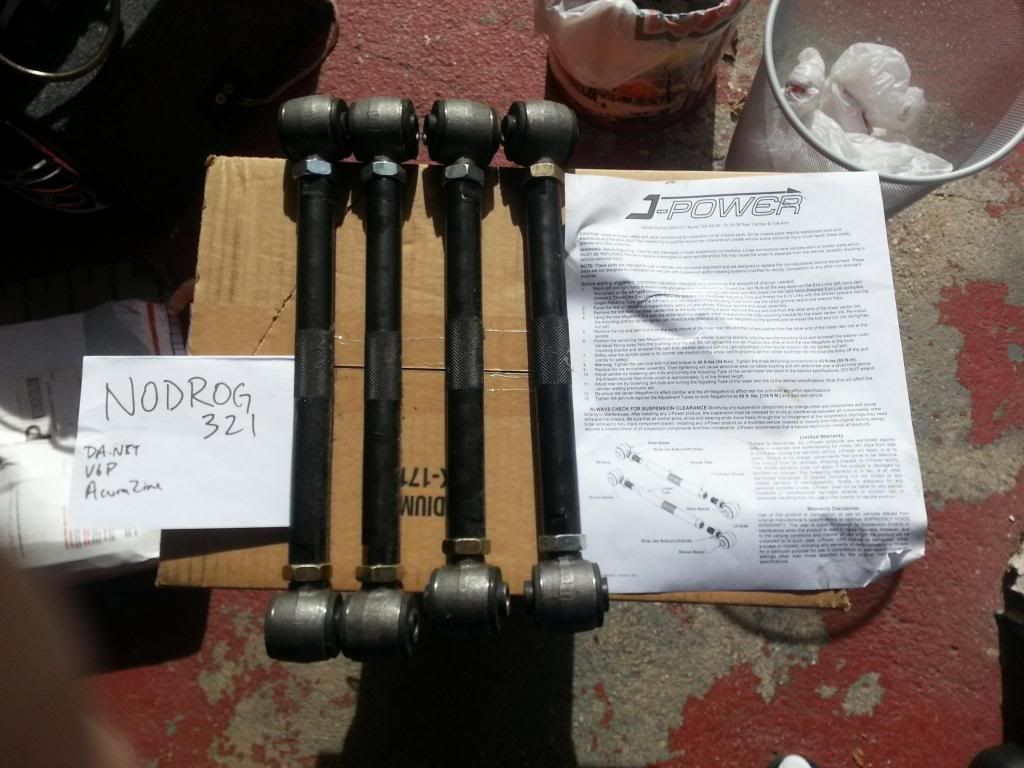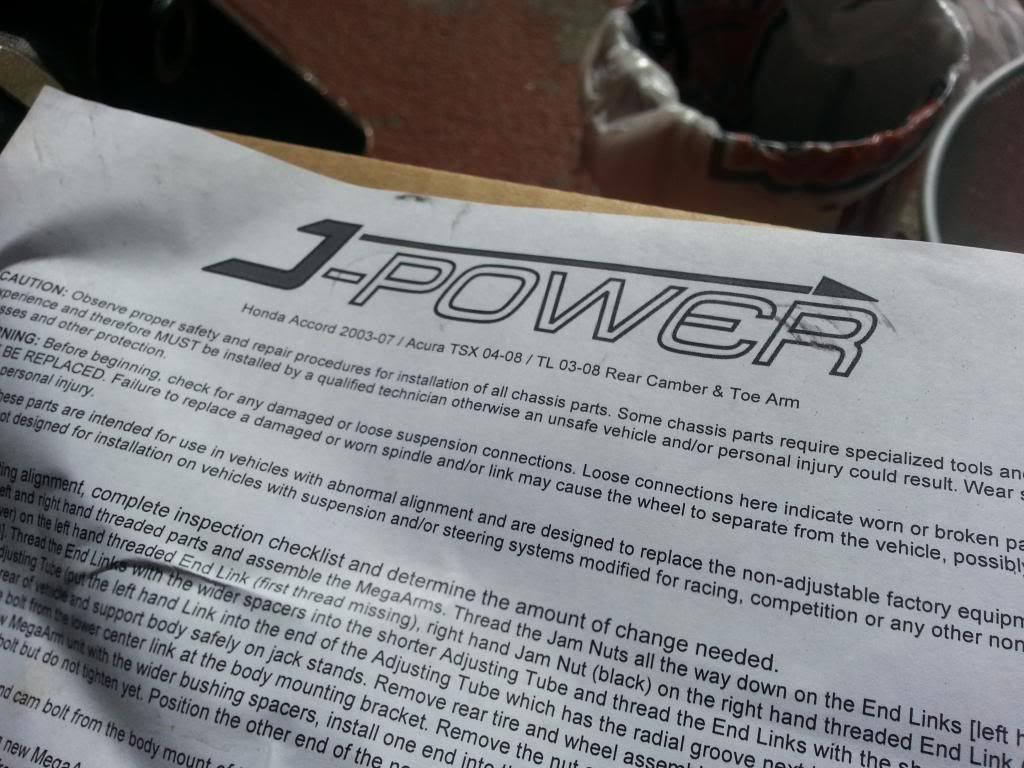 Item #3:
MBQuart Discus DSC480 4 channel amp
I have used this amp for around a year and had no problems with it. Just decided to go back to stock for my sound system. Will come with a set of RCA cables, Power cable, Ground cable, and a PAC LC-1 Bass controller knob for free.
Price: $80 shipped, $65 picked up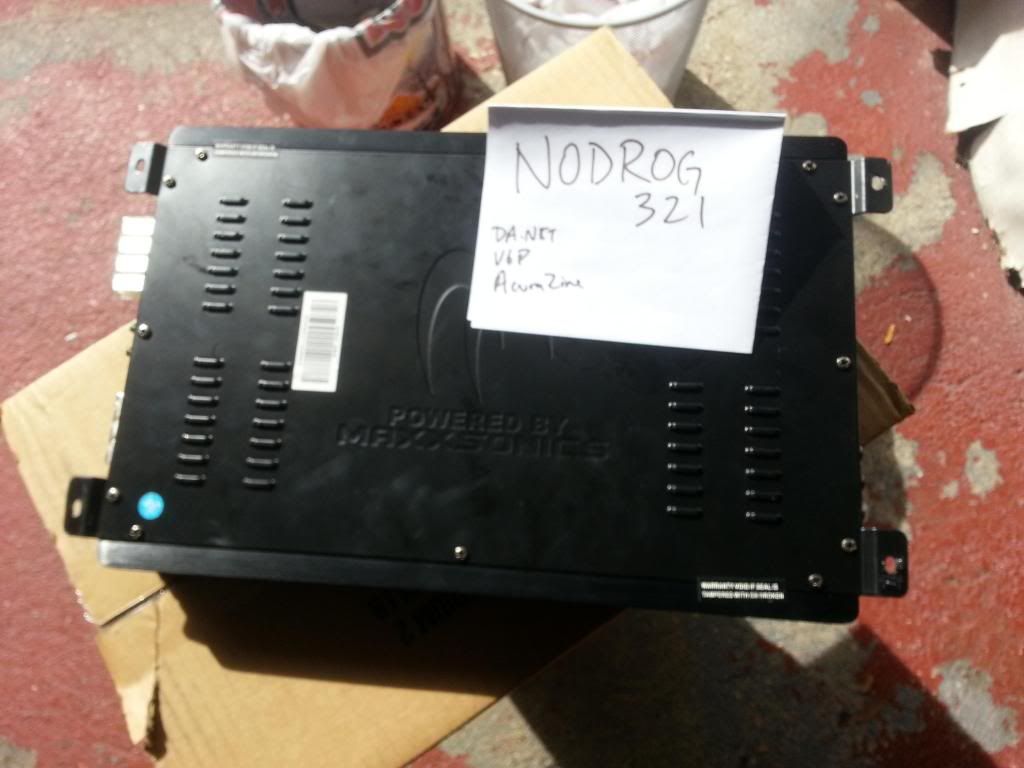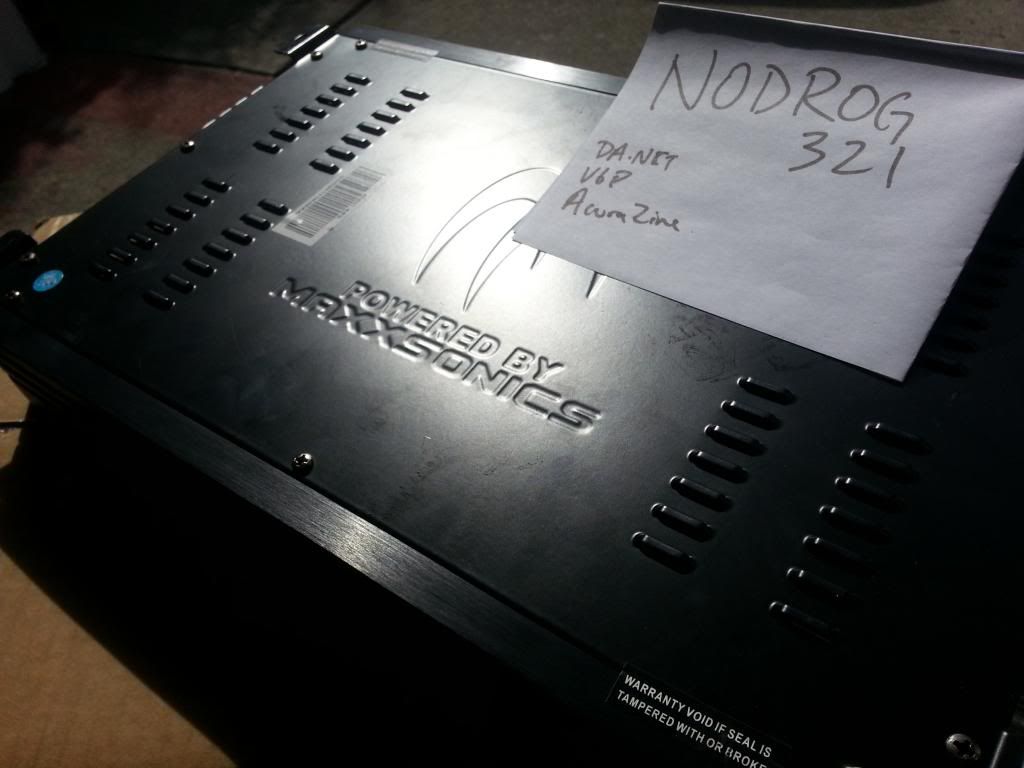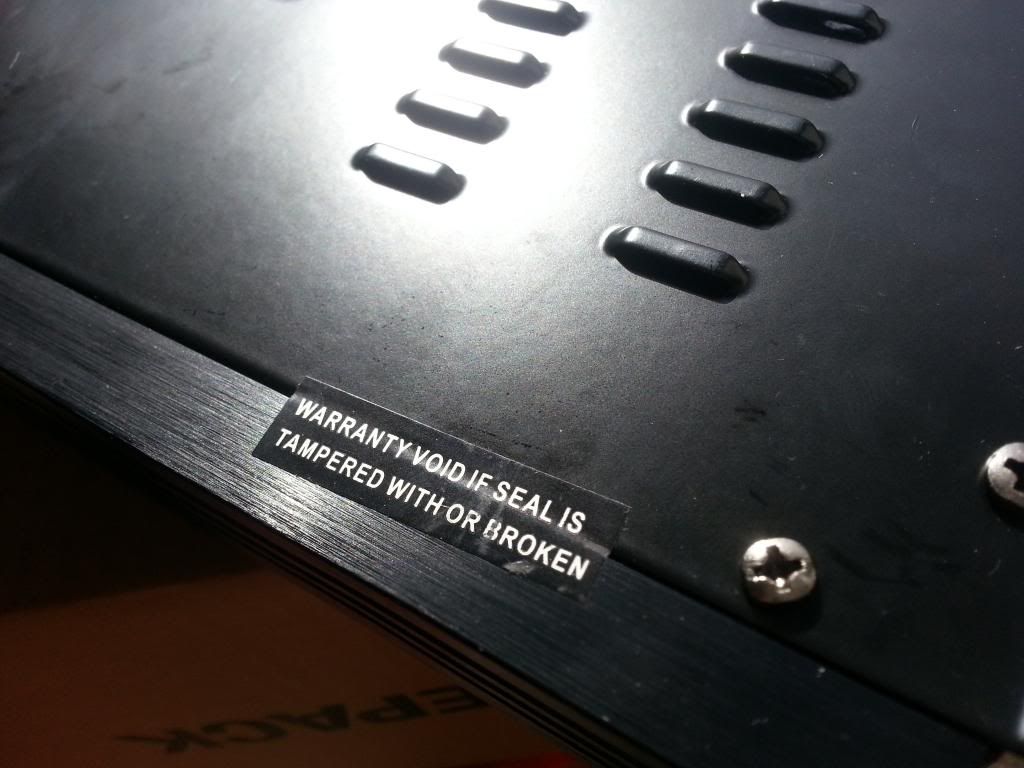 Item #4:
SOLD
Alpine Type R 10 inch Subwoofer with Alpine MRP-M350 Mono Sub Amp with Enclosure
This sub, again, is in good working condition. No problem with it. Just decided to go back to stock for stereo set up. No problems with Amp either. Only issue with it is the plastic that surrounds the Power, Remote, and Ground terminals are broken (doesnt affect performance of the sub and amp). I had to replace one of the screws for the terminals.
This will come with a power cable and ground cable for free. The Ground cable was too thick a gauge for the amp so I had to make a "bracket" for it. It works well.
Price: I really do not want to ship this, so $70 picked up or if really want to, shipping will be at buyer's expense.