Discussion Starter
•
#1
•
Hey Guys,
As the title says I just installed my UR Crank Underdrive Pulley *NOT STOCK SIZE*
I have really thank Mark from ThrowdownPerformance for making up my mind for buying this pulley!!!!Also have to Thank Sasha from South Florida Motor-sports for a Great install!!!
Before and After Dyno will be posted: 10/15/10
Item's Bought:
1.
UR Racing Crank Underdrive Pulley
2.
Gates-V-Belt Underdrive Pulley length
Here is my Review:
I did before and after test runs on my car, i really pushed my car 1,2,3 gears.
1 Gear: I really couldn't feel so much difference between 2-4300 RPM after 4300 I could really the car nicely open up. The power band hit and the car feel like a different machine!
2 Gear: I have to Stay this. THE CAR IS JUST A WHOLE DIFFERENT car.. The engine just feels so different. The higher RPMS like above 4 RPMS the engine really loves love the pulley it pulls so much harder..
3 Gear: This is the Gear i felt the biggest difference.. Through the WHOLE GEAR from start to finish, the car just PULLED and PULLED and PULLED!! It really made the biggest difference in this gear. You can really feel the difference in the engine.
Regular Driving: The engine feels lighter doesn't feel heavy when you adjust your speed, A/C feels perfectly fine even at MAX so no loss of A/c Power, Radio feel perfectly fine. No complaints at all...

Dyno's
BEFORE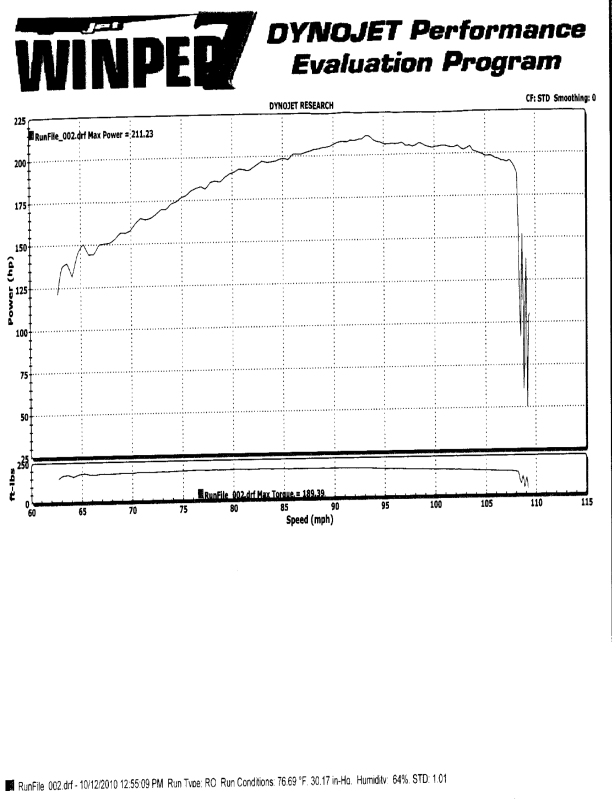 AFTER
Base Dyno with Catback
WHP- 211
WTQ-189

Dyno with Underdrive pulley installed and CBE
WHP-220
WTQ-209

Getting Individual chart 2morow, if you need prof check out my P2R install thread
Picture's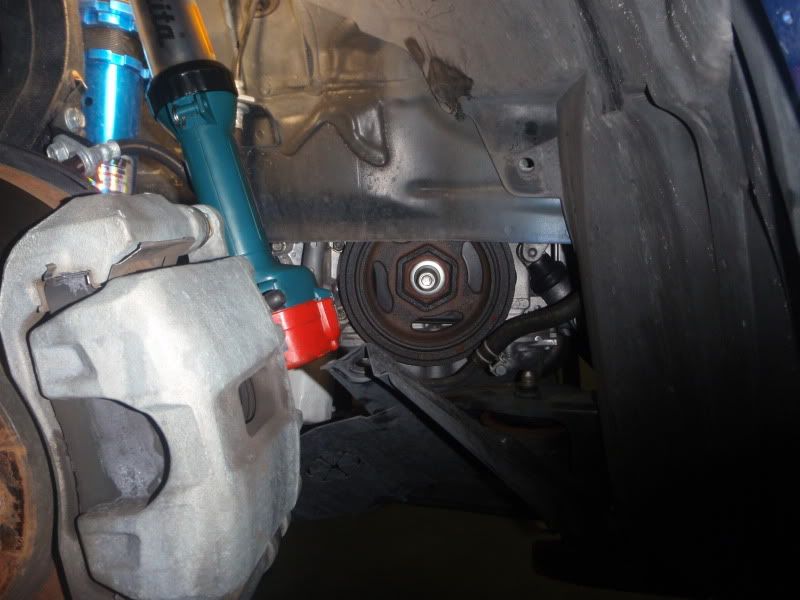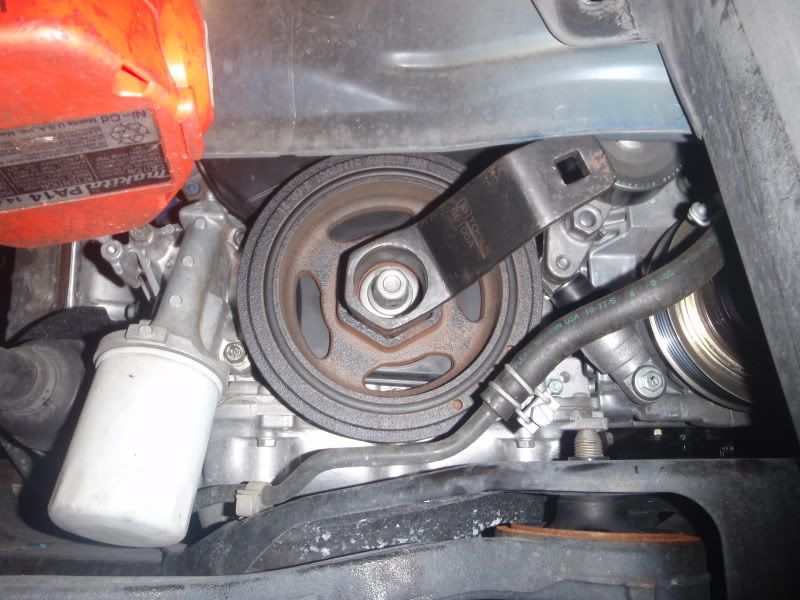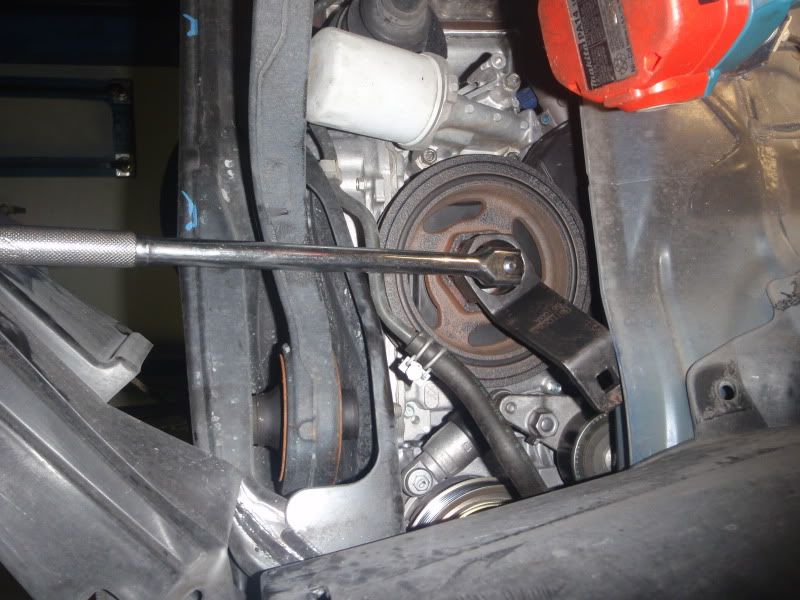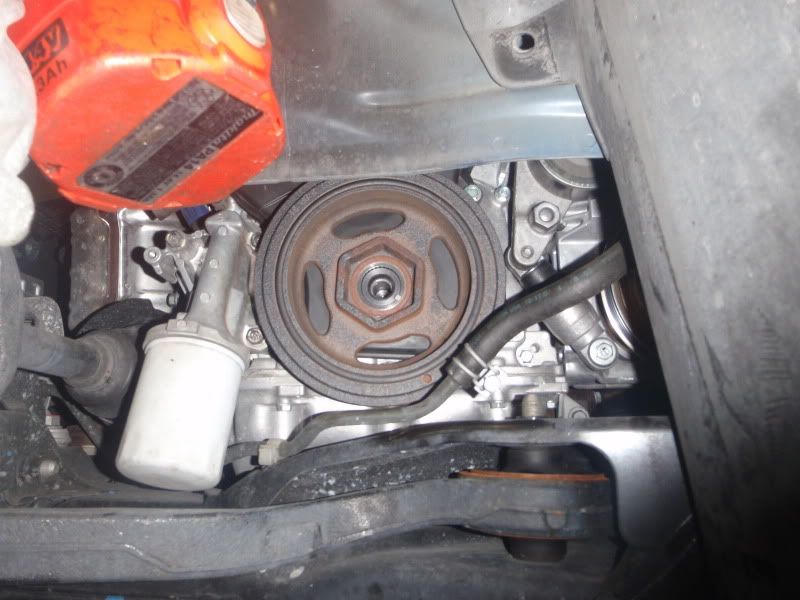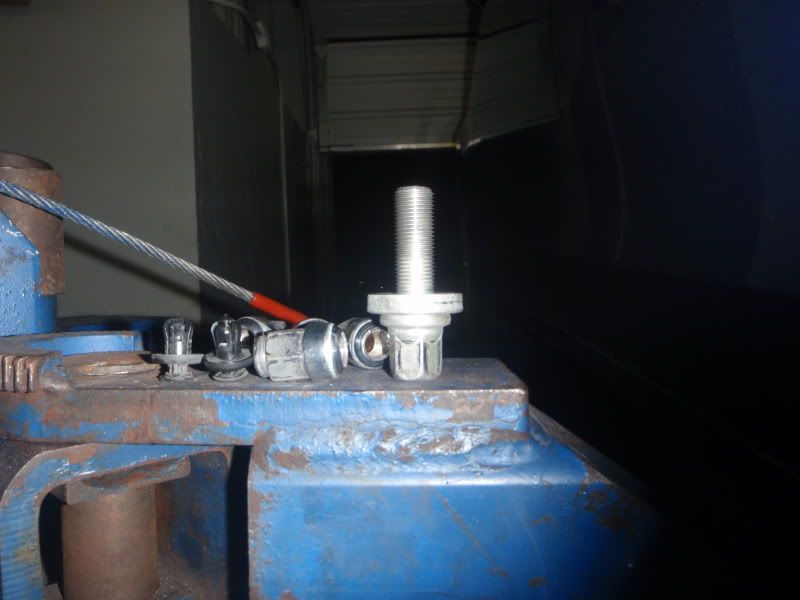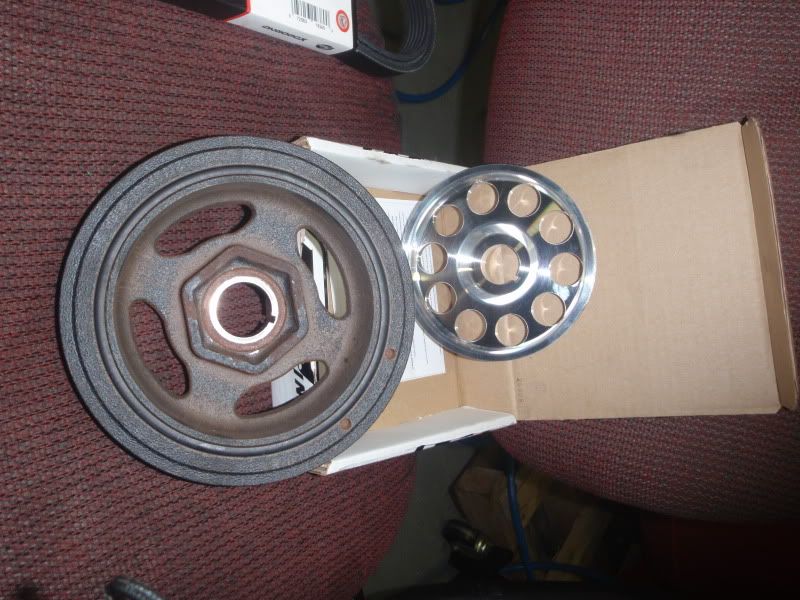 UR pulley over the OEM pulley lol...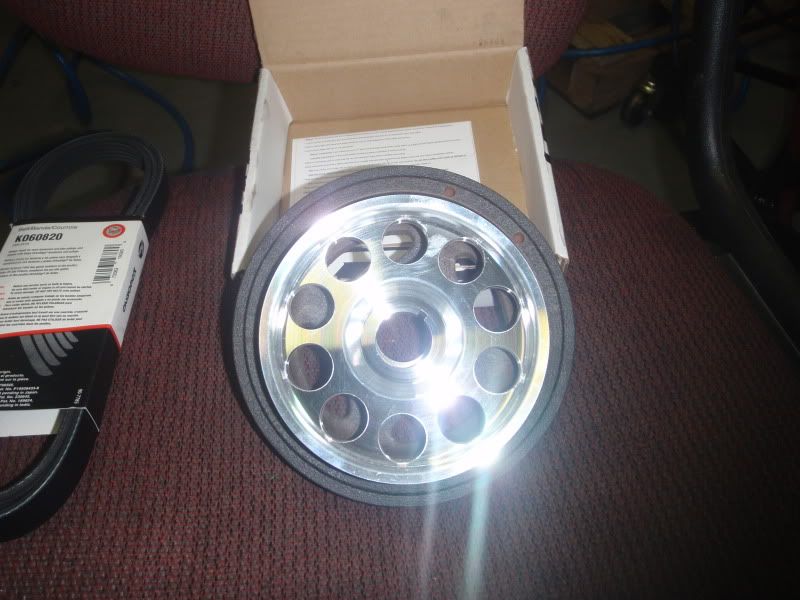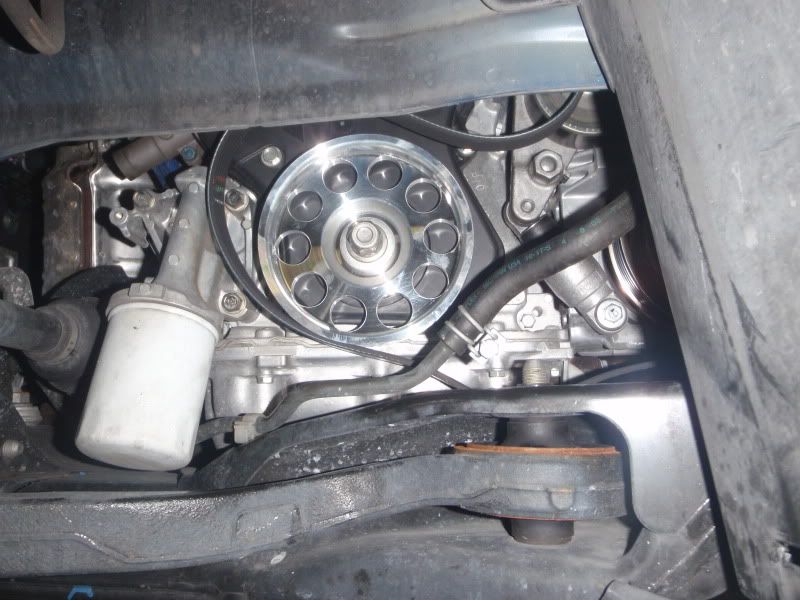 Here is a Motion Video
http://www.youtube.com/watch?v=hn_Stm5mWY0