·
Car Customizer/Consultant
Discussion Starter
•
#1
•
I should've posted this A LONG time ago (June 2009 to be exact) but here is the build/mod thread for my 2009 CBP Acoord V6 Coupe 6MT.
I love the car and its got serious balls. Within the 1st week I added a system, 6000K Hids, and 35% tint. A month or two later I added an ATLP Jpipe, Rv6 3rd Cat Delete, and an Injen CAI. Just the other day I ordered some Tein S-Tech Springs and Ichiba Wheels spacers. In the works are custom precat delete's(Richie's don't fit, Honda changed the head flange on the newer models), a custom 2.5" magnaflow quad tip ultra quiet exhaust (for cruising), and custom 2.75" single outlet exhaust (for tracking), and hopefully a few other goodies I haven't decided on yet. I'm also working on making clear reflectors for the 8th gen Coupe.
I need to put up some dyno sheets from when I dynoed with these current mods but I haven't been to the shop I dynoed at in a while. I should have them soon though. For those who don't know I dynoed 260whp & 240wtq with these mods (Jpipe, CAI, 3rd cat delete). Thats up from the stock 240whp & 220wtq. The gains are higher lower in the rpm band but I don't have the sheet in front of me to say exactly how much.
I also scooped up some 18" aspec wheels but will be getting them powdercoated for the summer. Here are a few starter pics. Once the blizzard clears out this weekend here in DC I should have more.
ATLP J-pipe & 3rd Cat delete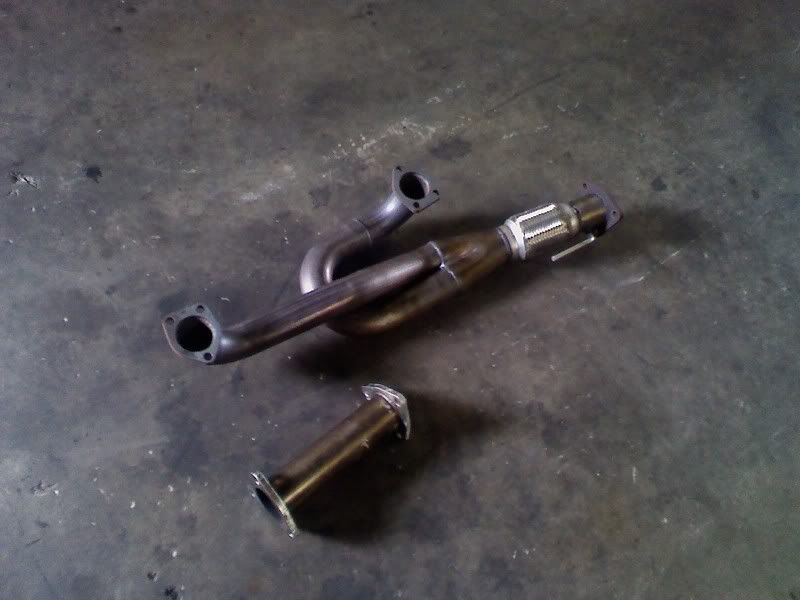 ATLP J-pipe installed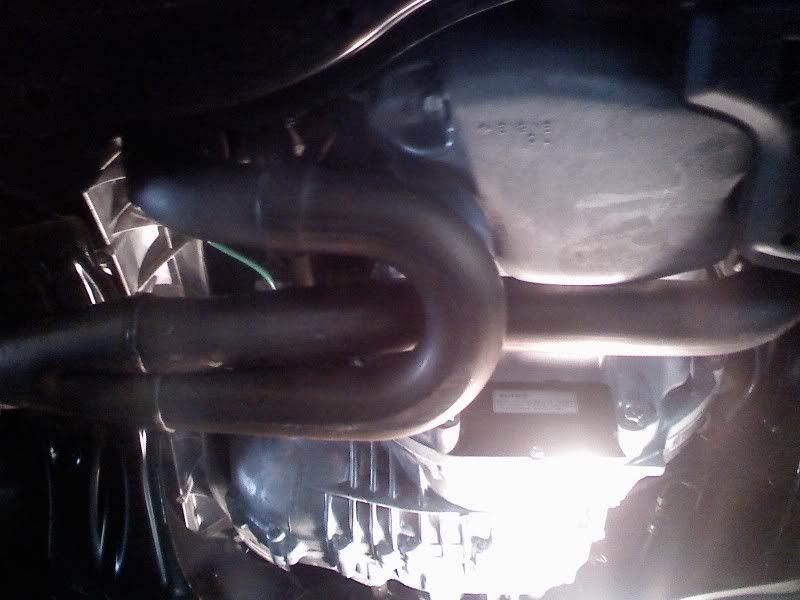 OEM Jpipe and 3rd Cat. Very restrictive
[/QUOTE]