Discussion Starter
·
#1
·
Recently my parents purchased me a 1993 Honda Accord DX (Extreme Base Model). This week my parents are going to take the car in to the local mechanic to get the timing belt replaced. What should I, or what should my mechanic do to maximize the fuel economy of the Accord? The transmission is automatic.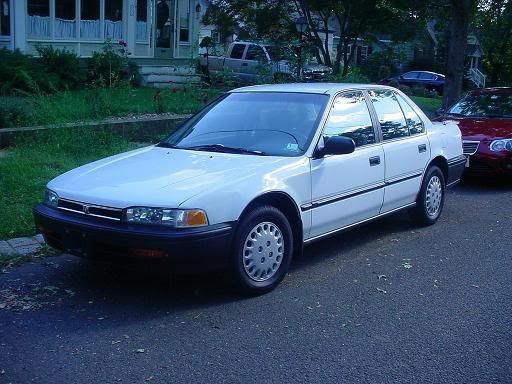 -I've already:
-Replaced the filthy Air Filter
-Inflated the tires that have low rolling resistance to maximum capacity allowed.
Also, what is the optimum speed for fuel economy that this car operates at?
Typically the tachometer displays 1500 rpm when I'm moving at 35~40 miles per hour in 4th gear. Does anyone know when exactly you can tell by looking at the front pannel display when the torque converter locks up?
-What is the lowest kinetic viscosity oil I can use for the Accord?
Please feel free to comment and contribute. I really want everyone here to enjoy a nice boost in thier fuel economy, especially with today's prices.