Discussion Starter
·
#1
·
so i got most of the things i needed to start my retro.. just waiting for my DDMs coming in tomorrow.

the MH1 projectors (will probably need to mod to fit the DDM bulb) :
is there a certain way for the shroud to go in? i know theres like 3 clips on it. but is there like a certain spot on the projector where the shroud clips to?
just used a flashlight for this.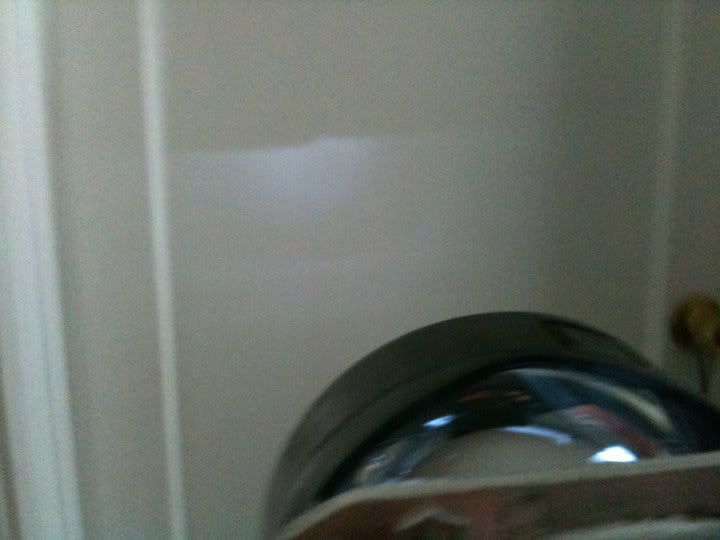 housings taken apart:
took me close to 45 min to do this. used a heatgun. do you guys see any broken parts? im not sure what im looking for haha.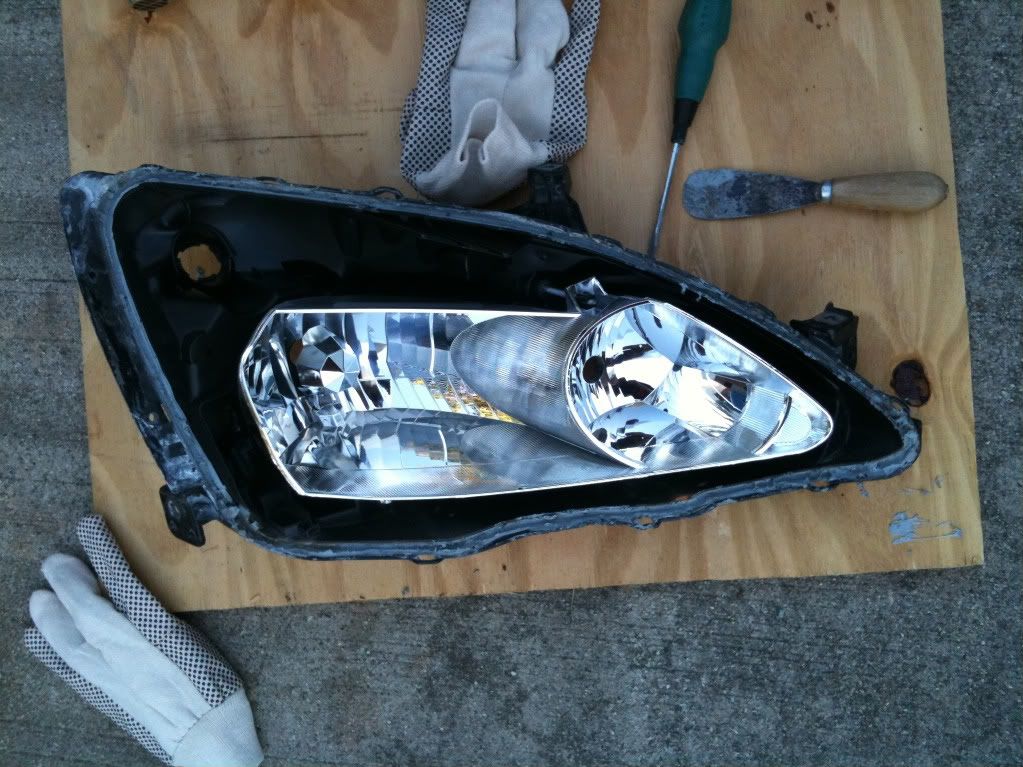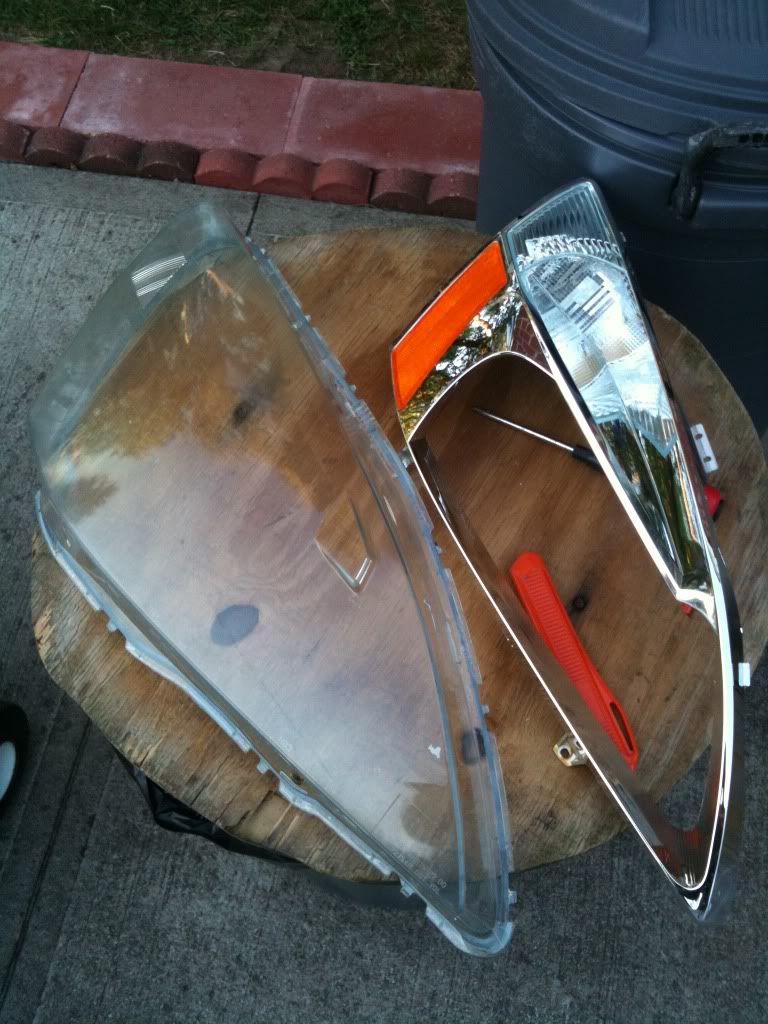 masked the bezel:
only got a pic of the first coat. really didnt have a set number of coats though, just made sure it covered the whole bezel.
but it looks a little too glossy.. im pretty sure i bought a flat black paint. maybe its cause i just painted over the chrome or its just not dry yet? what you guys think?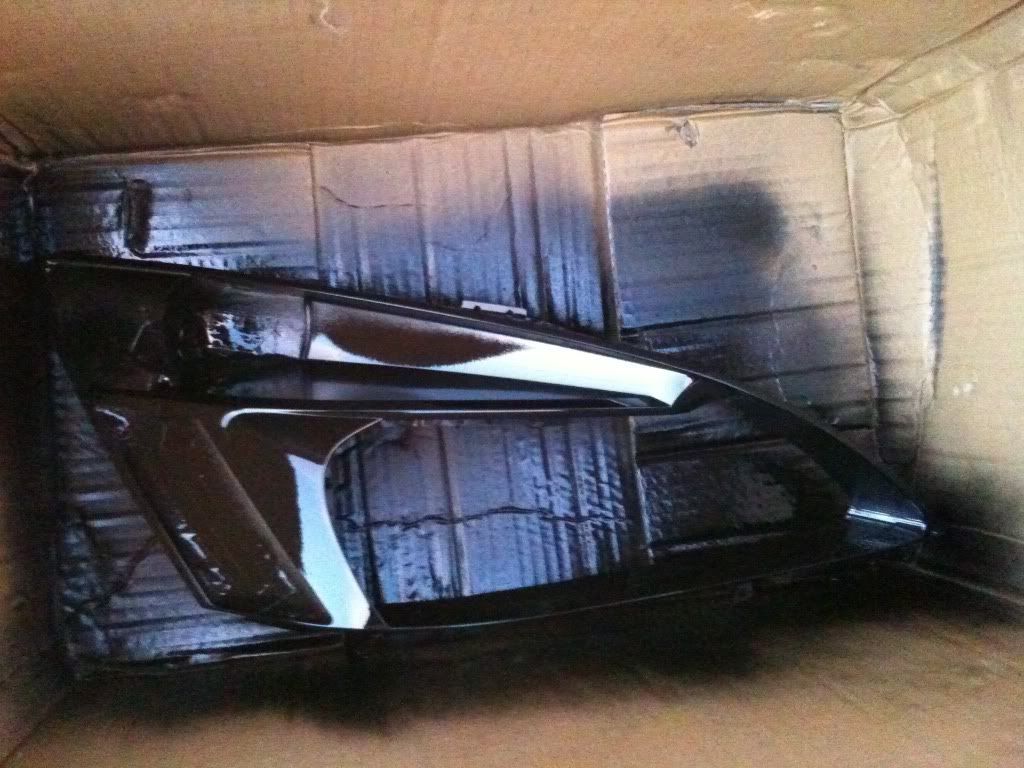 im letting the paint dry overnight and hopefully it will duller by tomorrow. if it is, i might go ahead and take apart the other housing and paint that as well if i have time.

what you guys think so far?
UPDATE: 6/30
looks like i broke the balls on the bottom of the reflector.. is this what everyone is breaking while opening their housings and using JB weld to fix it? is this what im looking for?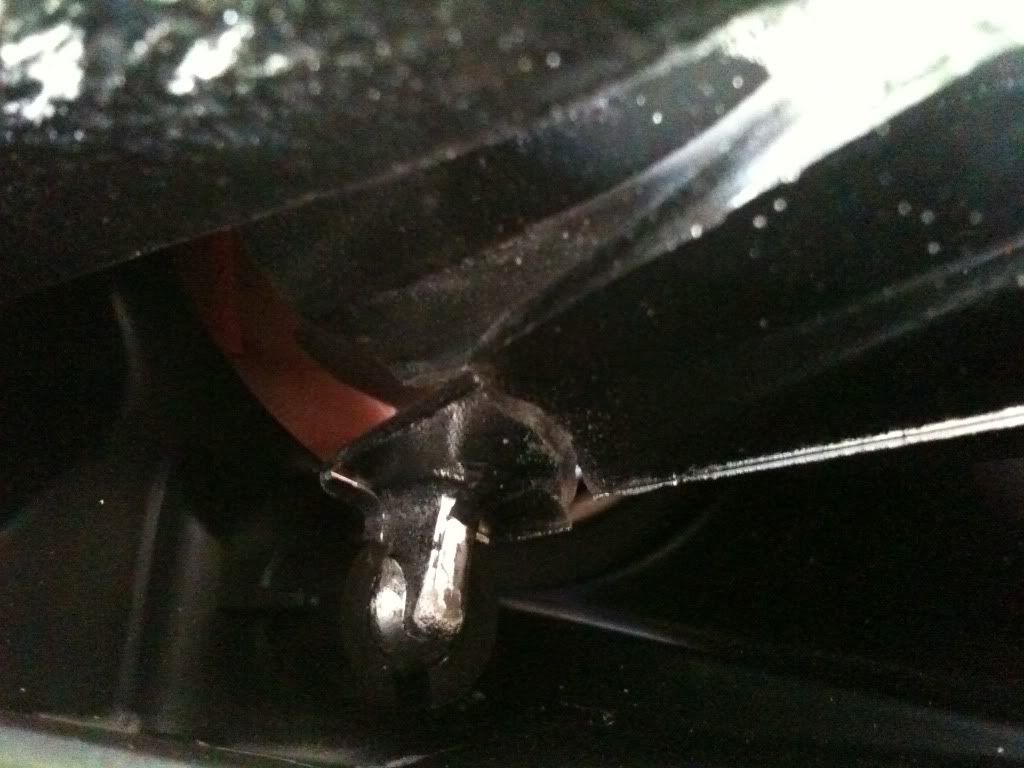 so i think the black came out ok, its a little glossy but it doesnt look too bad. might just leave it.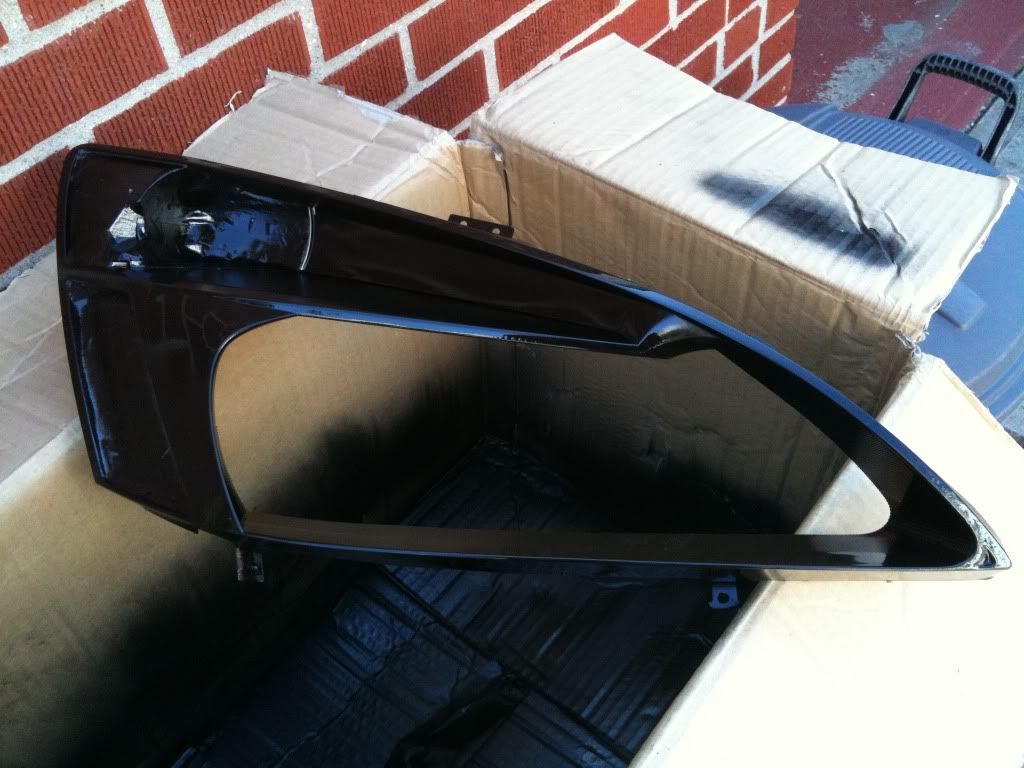 got my DDM kit in (looks like the nipples on the bulb fits in the holes on the projector but its just that the bulb is an extremely snug and tight fit, to the point that it rubs on the projector. should i just open up the hole where the bulb goes in?)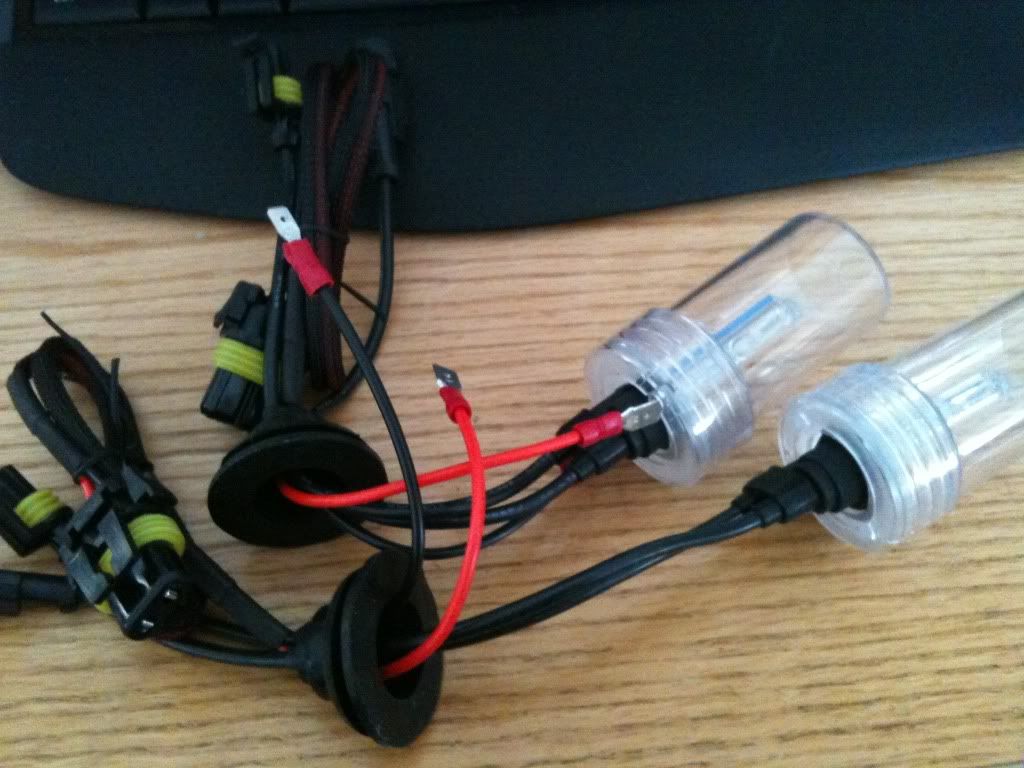 went to pick up some butyl and JB weld. i hope i got the right stuff.
JB welded:
reflectors back in bezel, back into clear lens. bad paint job.. how should i fix this? i tried sanding that part down a little bit and repainted but still the same result..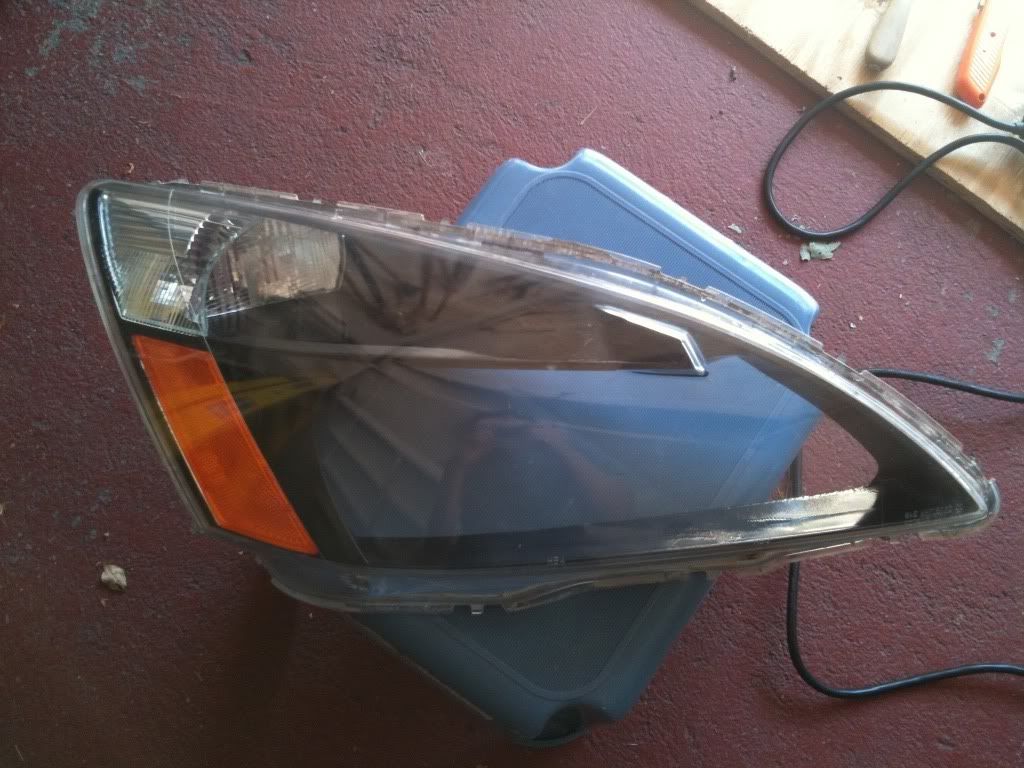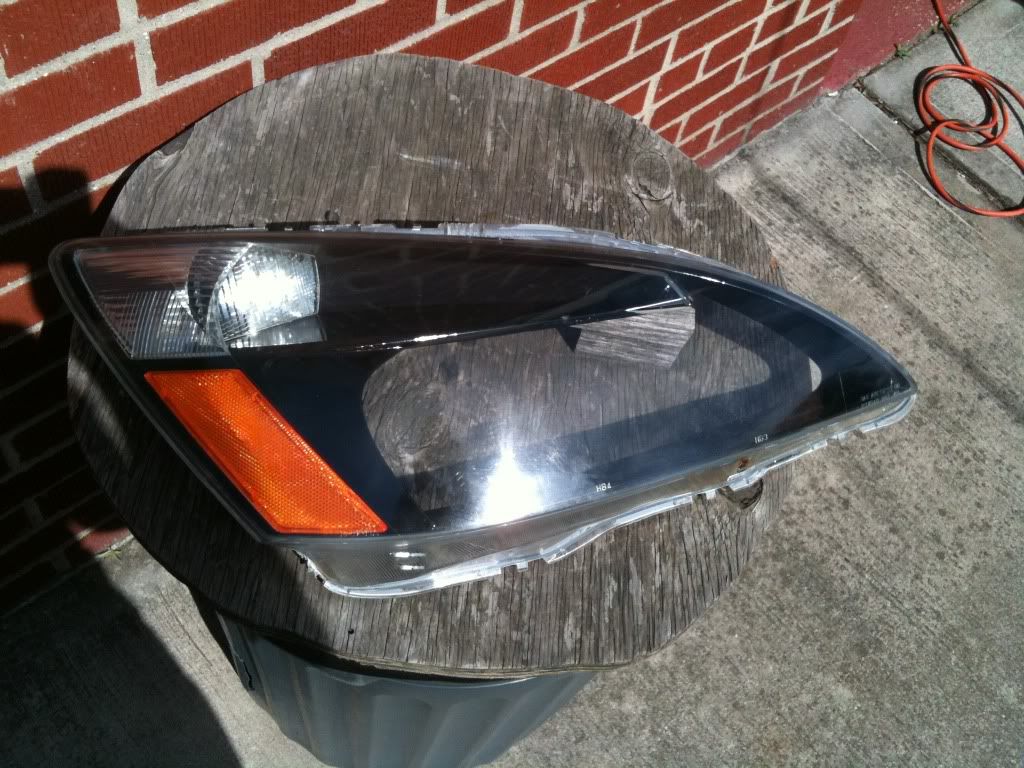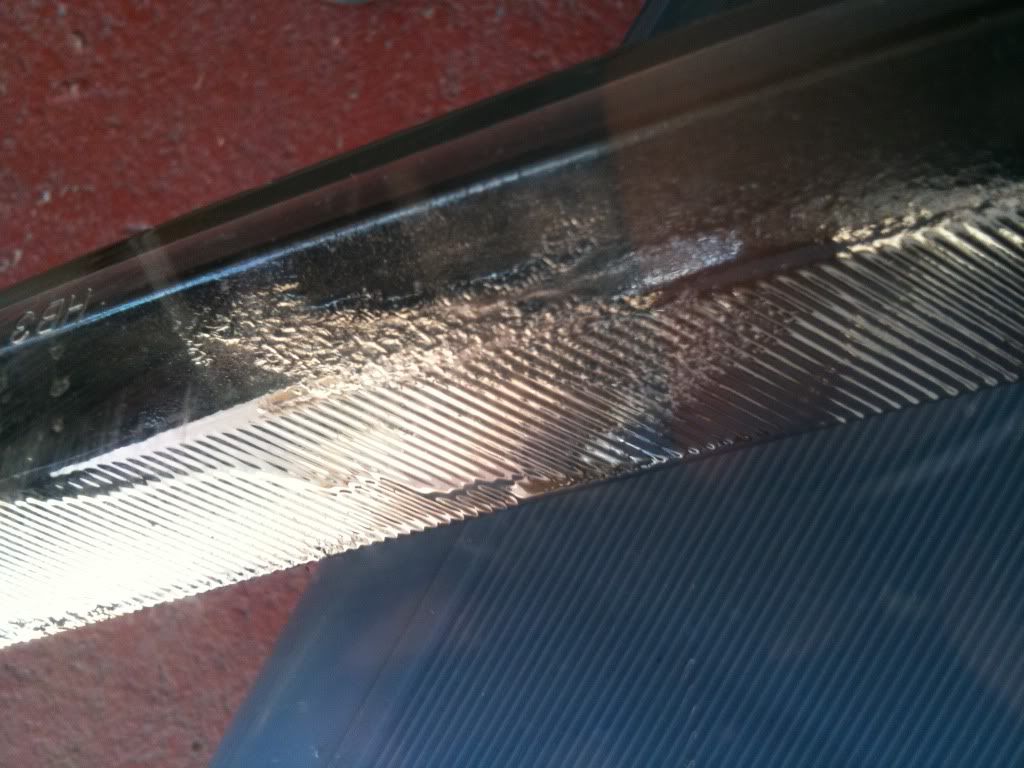 used a hand file to shave the bulb base. took me like an hour each bulb, almost killed me lol. but in the end, as long as it fits.
put the projectors in, not going to test them yet though, gonna wait until the weekend when i have a pair of extra hands for help.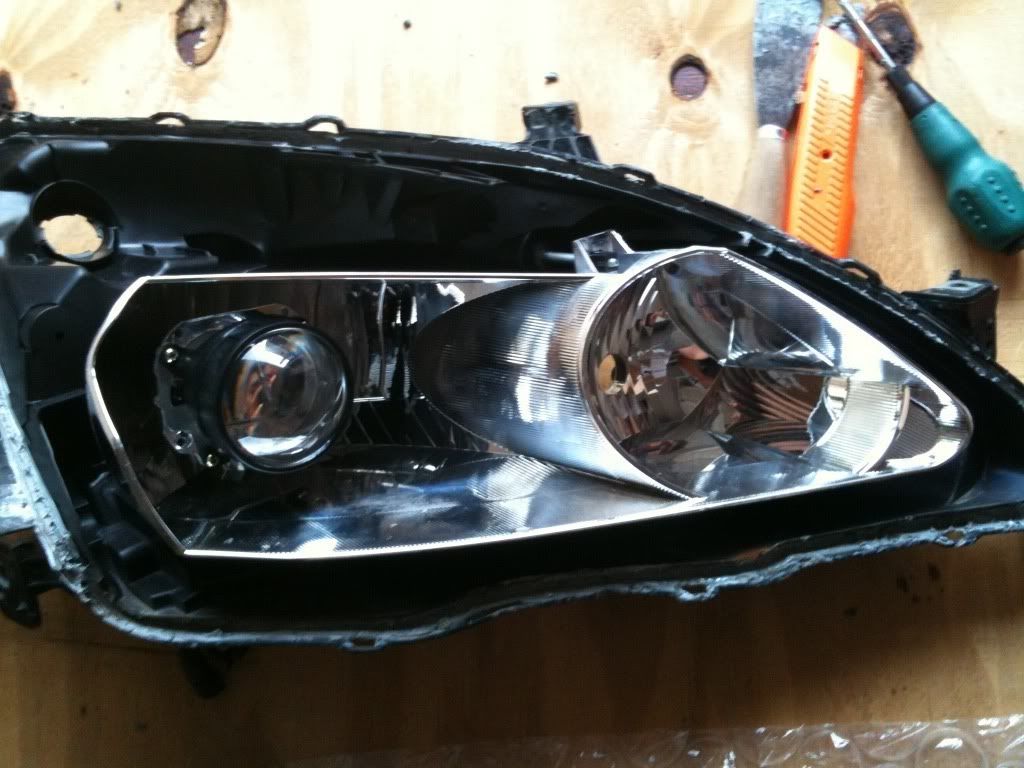 UPDATE 7/1:
mounted projectors on the housings and painted the other bezel. ALMOST had a perfect paint job until stupid me touched the paint before it dried. not going to aim them until probably saturday. my plan is for aiming (rotational) and then seal the housings together on saturday and let it sit overnight and install them on sunday.
UPDATE 7/3:
finally got a chance to mount them on the car. didnt really see that the right side cut off is kind of off until i saw the pics.. i hope i can still adjust it since i already sealed it. my sealed headlight pics with clamps are in my actual camera (all these pics are from my phone) so ill upload them tomorrow. when i put my shrouds in it looks like i might have turned the projectors a little bit... i really hope that i can rotate aim them from the back. and the shrouds didnt really click in, they could still turn around the projector but i put silicone on them so hopefully itll stay. also, when i sealed the headlights, i used butyl on one of them but it was really tough to put the lens and black housing together, so the other one i just reused the glue. it looks sealed pretty tight but i couldnt get the clips (the little tabs from the black back housing to clip on the clear lens) to go in. hopefully itll be alright and no moisture can go inside...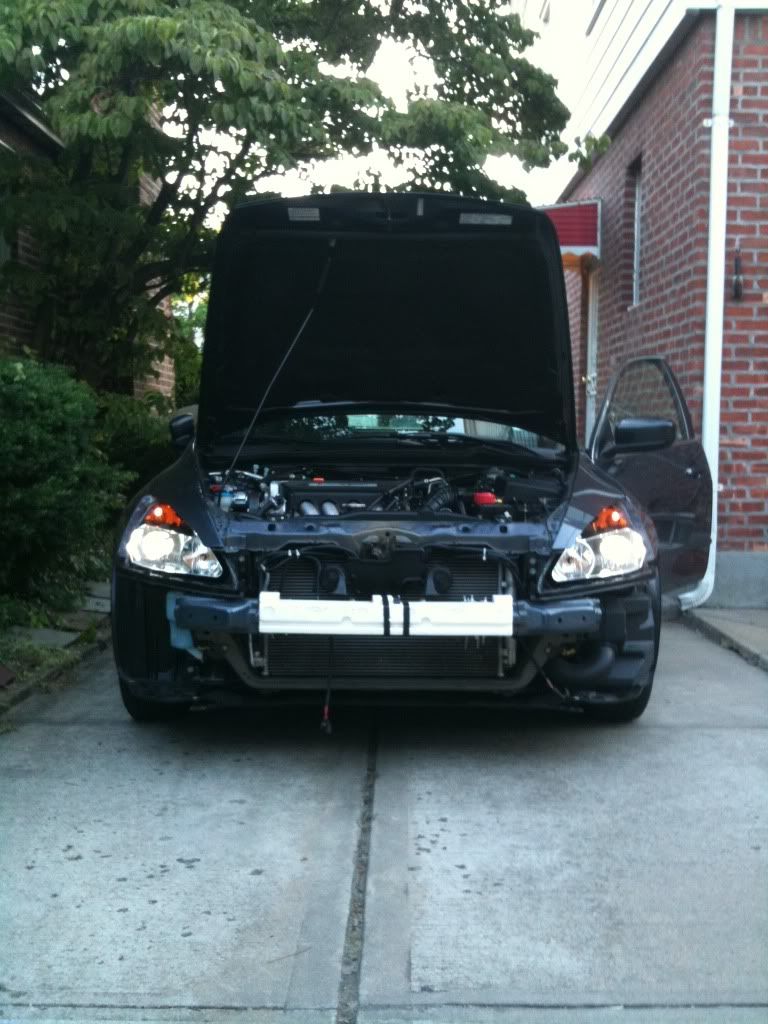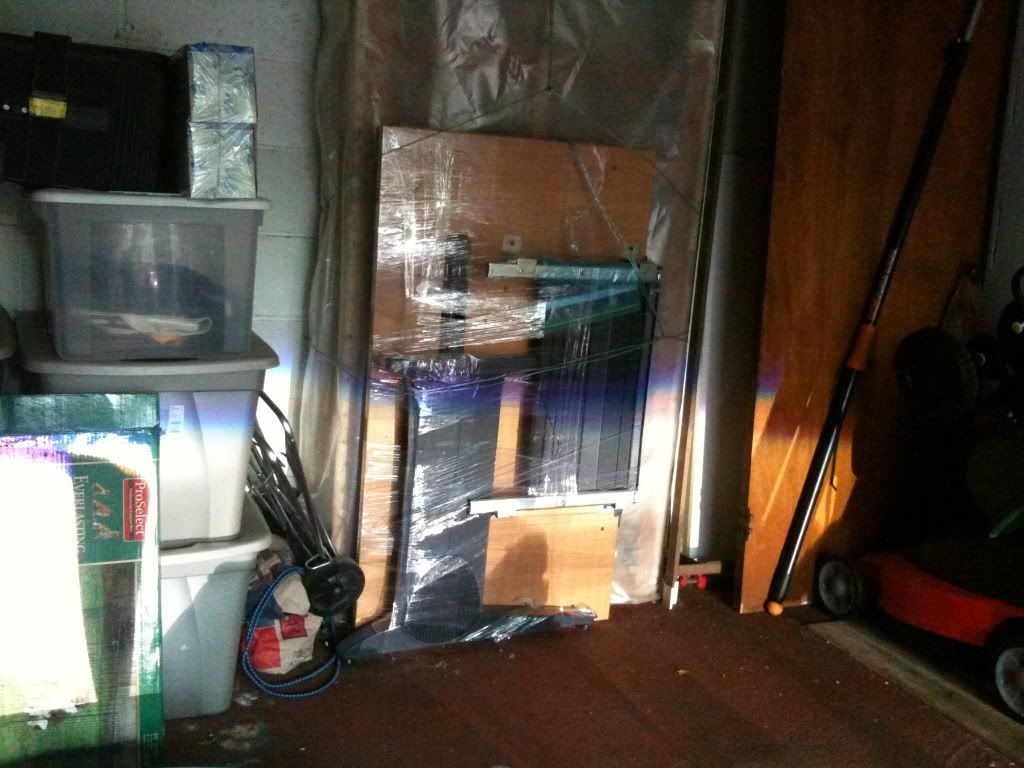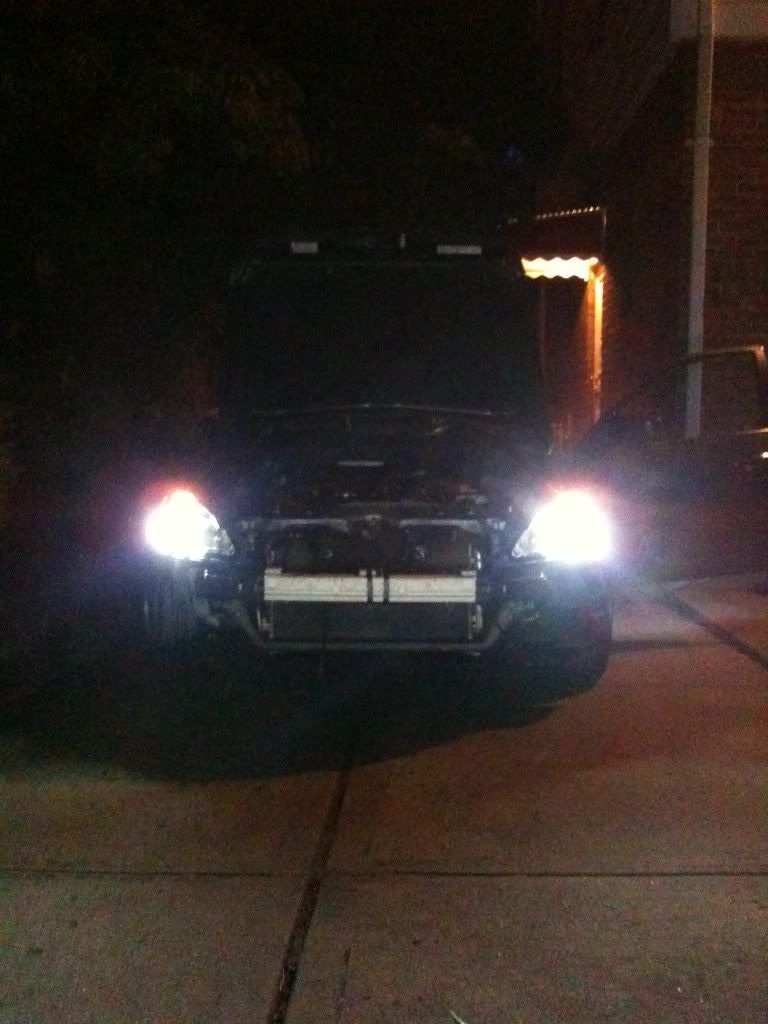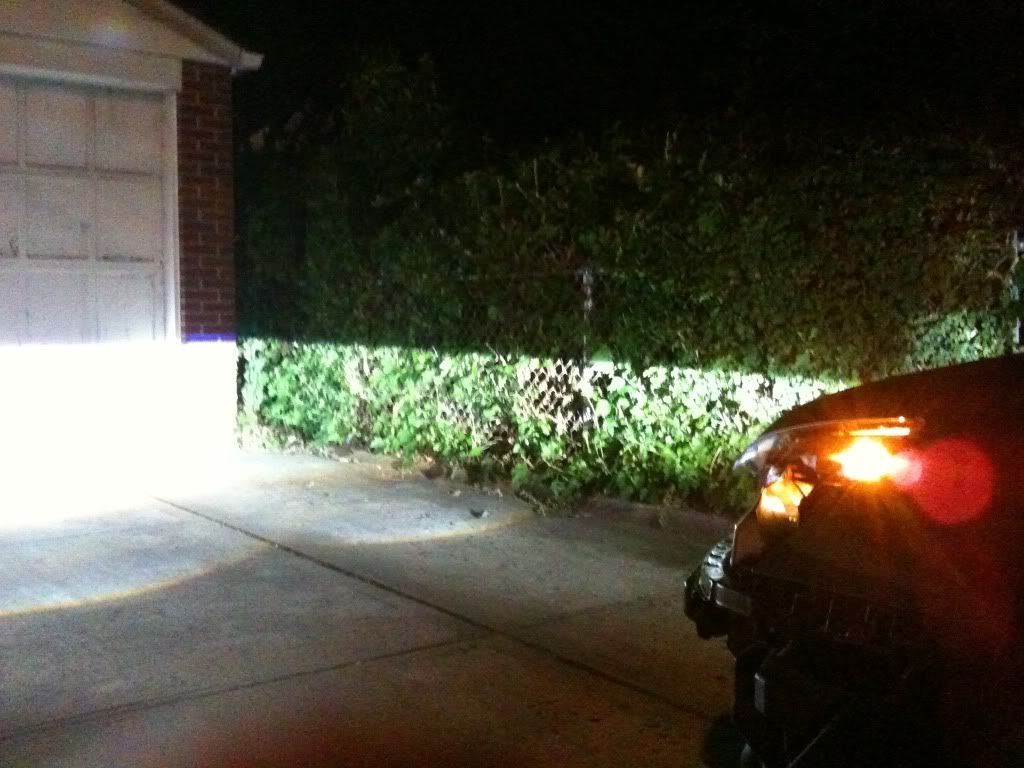 UPDATE HAPPY JULY 4th!:
so i found out the tabs on the bottom of my bumper are broken so i JB'ed some washers on it, hopefully itll hold. mounted my lights to aim again but i cant see the cut off in daylight so i will need to wait until it gets darker..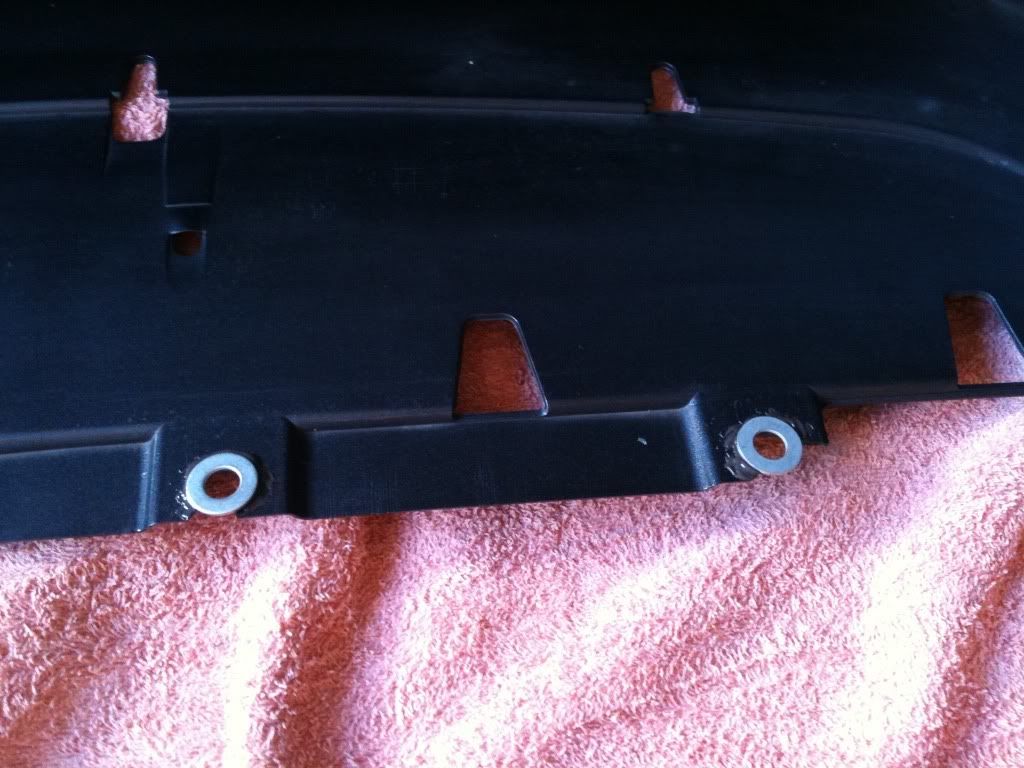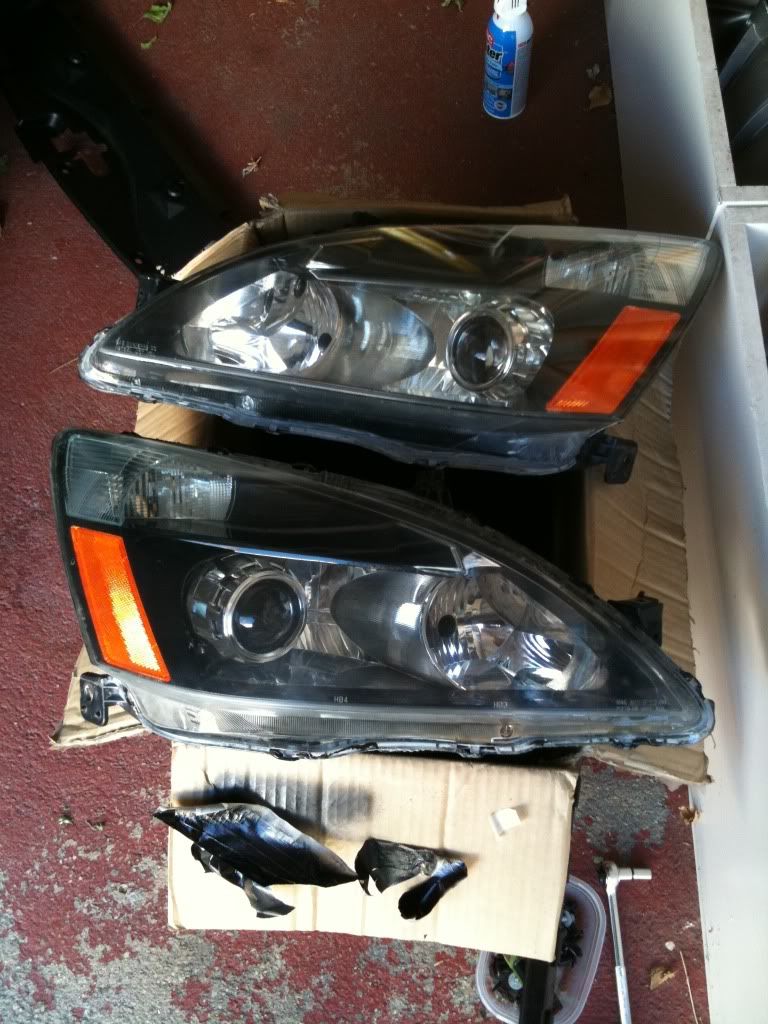 UPDATE 7/7:
havent updated in a few days.. been trying to fix the light turning off, but added a relay yesterday and looks like its still working so i put everything back on and hope for the best. will try and get some night output/driving shots/vids tonight. i hope my aim is still ok, cut off might be a little bit angled (not horizontal) but probably just by a few degrees so im just gonna leave it if it is. my fogs look more yellow compared to my low beams.. i guess theres a noticeable difference between 4300k and 4500k loll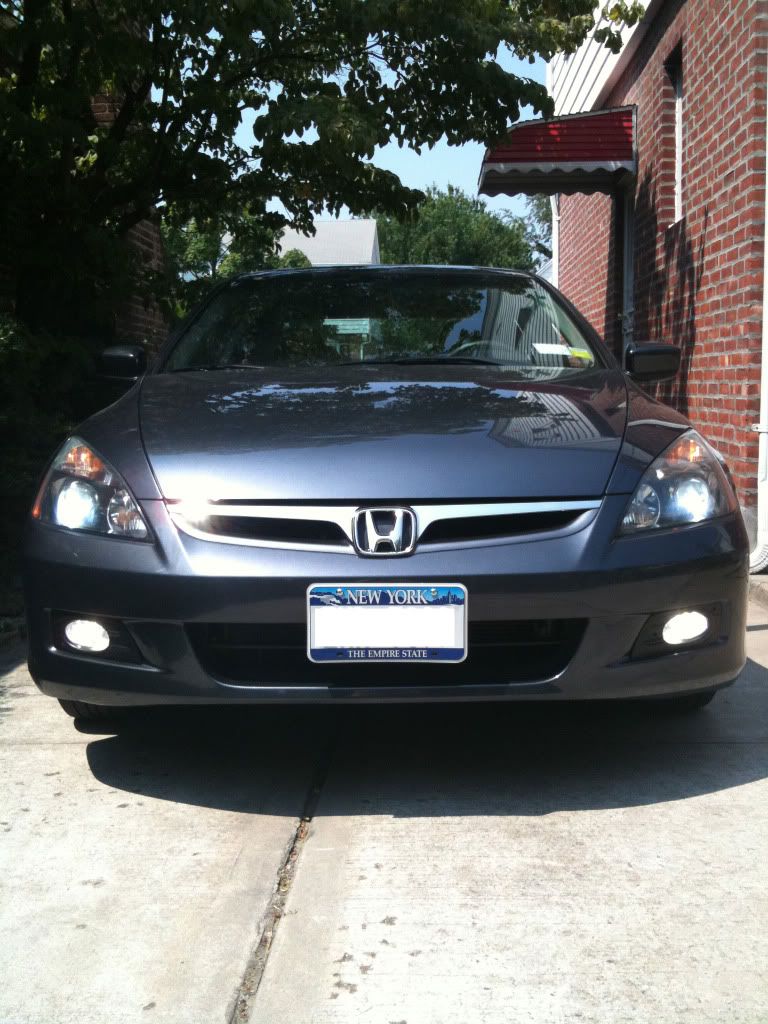 Had a chance to wash the car today and looks like the housings are holding up, no moisture/water going inside. Took some night shots.. and tried to take a video but it kinda cut off cause i ran out of memory in my memory card.. (note theres no that much glare in person, the camera doesnt do justice)
http://www.youtube.com/watch?v=6u-WdUb8jEI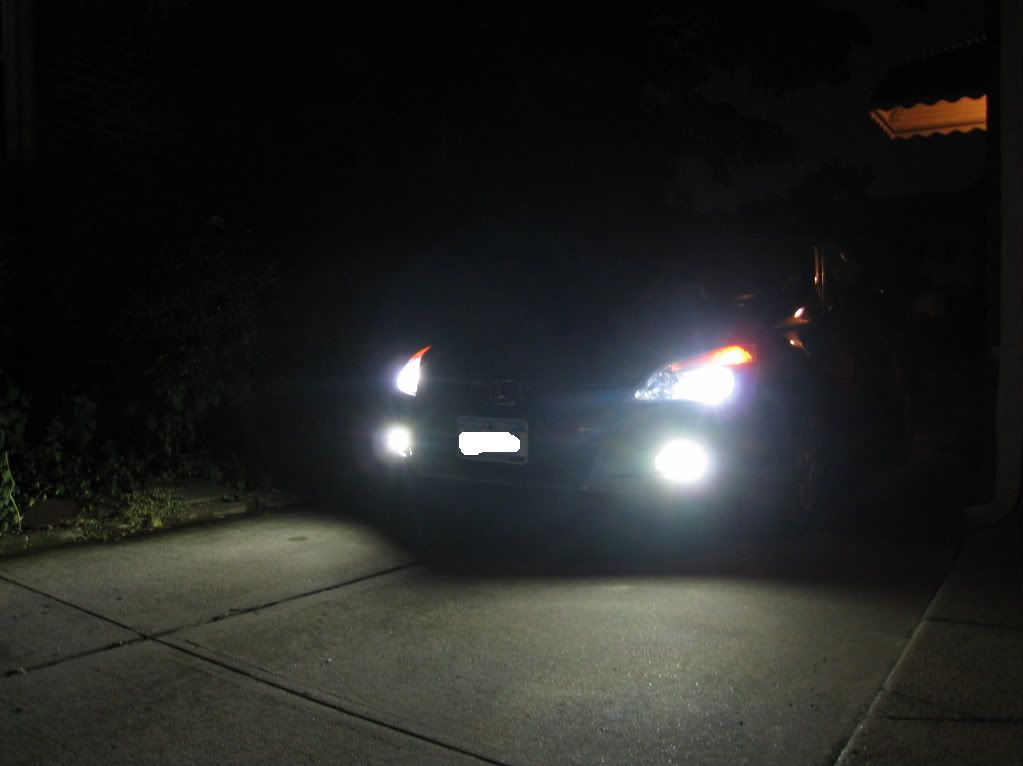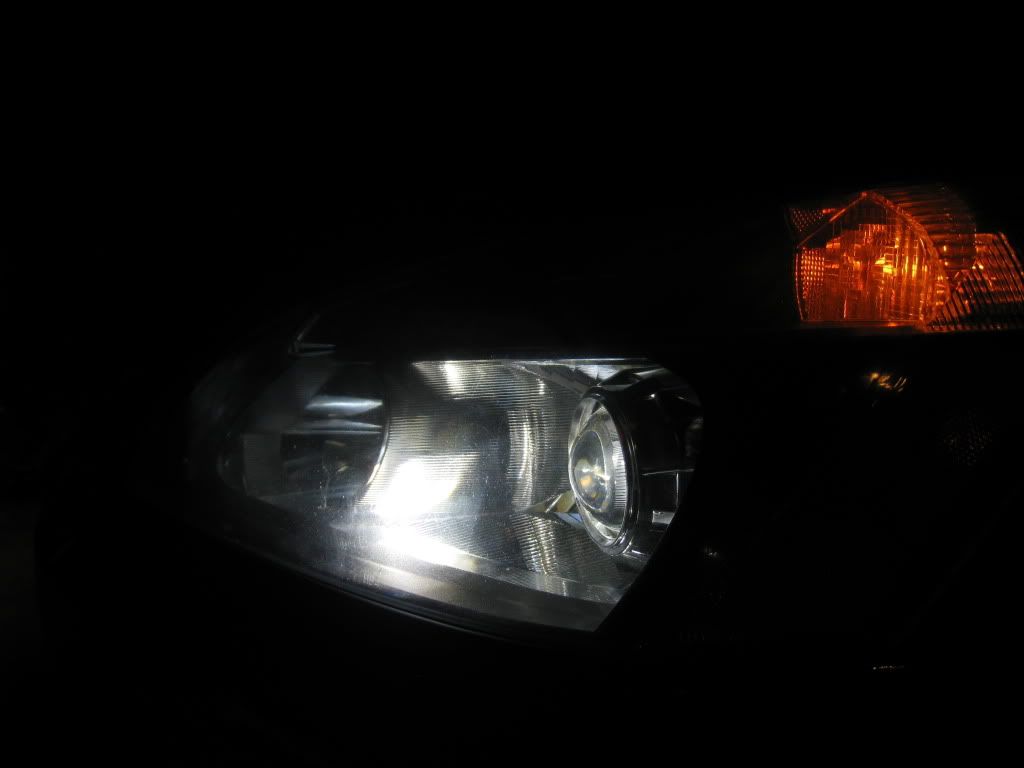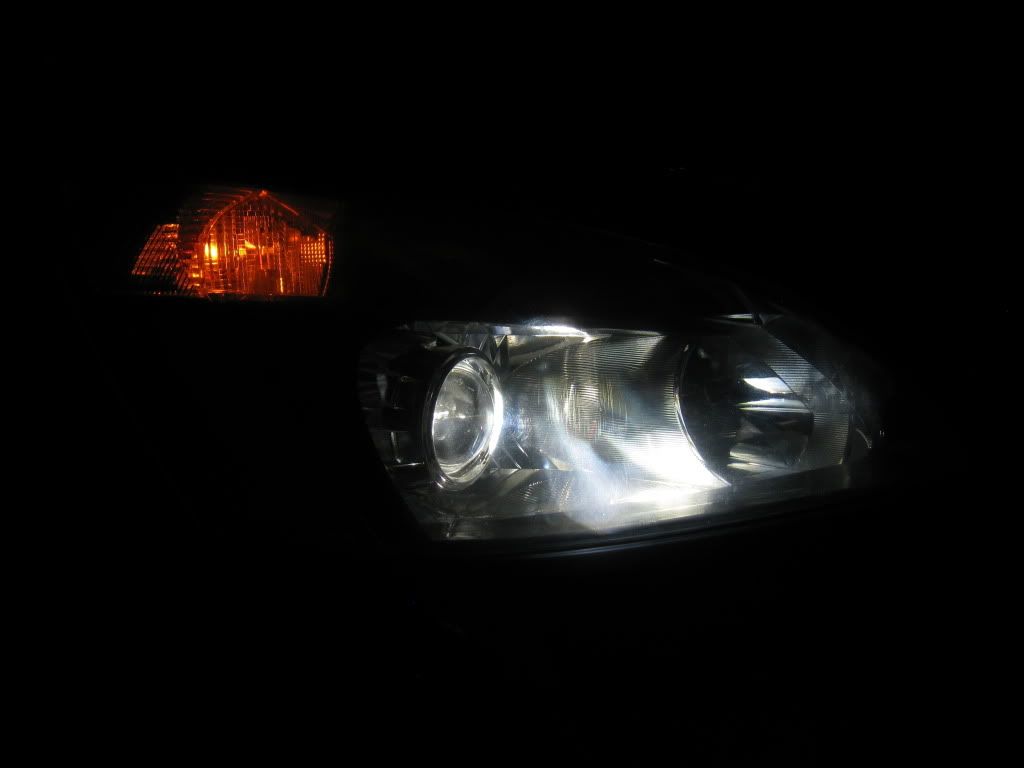 Price:
projectors: 145.47
DDM HID kit: 53.75
heat gun (harbor freight): 15.69
paint: 5.69
silicone adhesive (followed LFS's DIY but he said not to use it, but ill be using it to stick some silica packs inside): 5.99
housings (bought a set of used OEM from ebay): $55
JB weld: 5.99
Butyl: 7.99
Relay: 9.00
TOTAL: $304.57 (so far)
________
digital vaporizer