Discussion Starter
•
#1
•
Here she is.. I have a tradition of lining up my old car next to my new car for one last shot before I sell or trade it in.
My previous car was a used 2008 Honda Accord EX-L 5MT that I picked up with 54,000kms used just over 3 years ago... however it burned oil and had a ton of other issues from the previous owner... so I went with a new 9th gen.
2015 Honda Accord Touring I4 Navi CVT
I have total 100kms on her so far. Only drove it this morning to work and to the PPF shop in Mississauga, Ontario to have my XPEL Ultimate applied to the hood, mirrors, fenders and 3M headlight film to the fogs.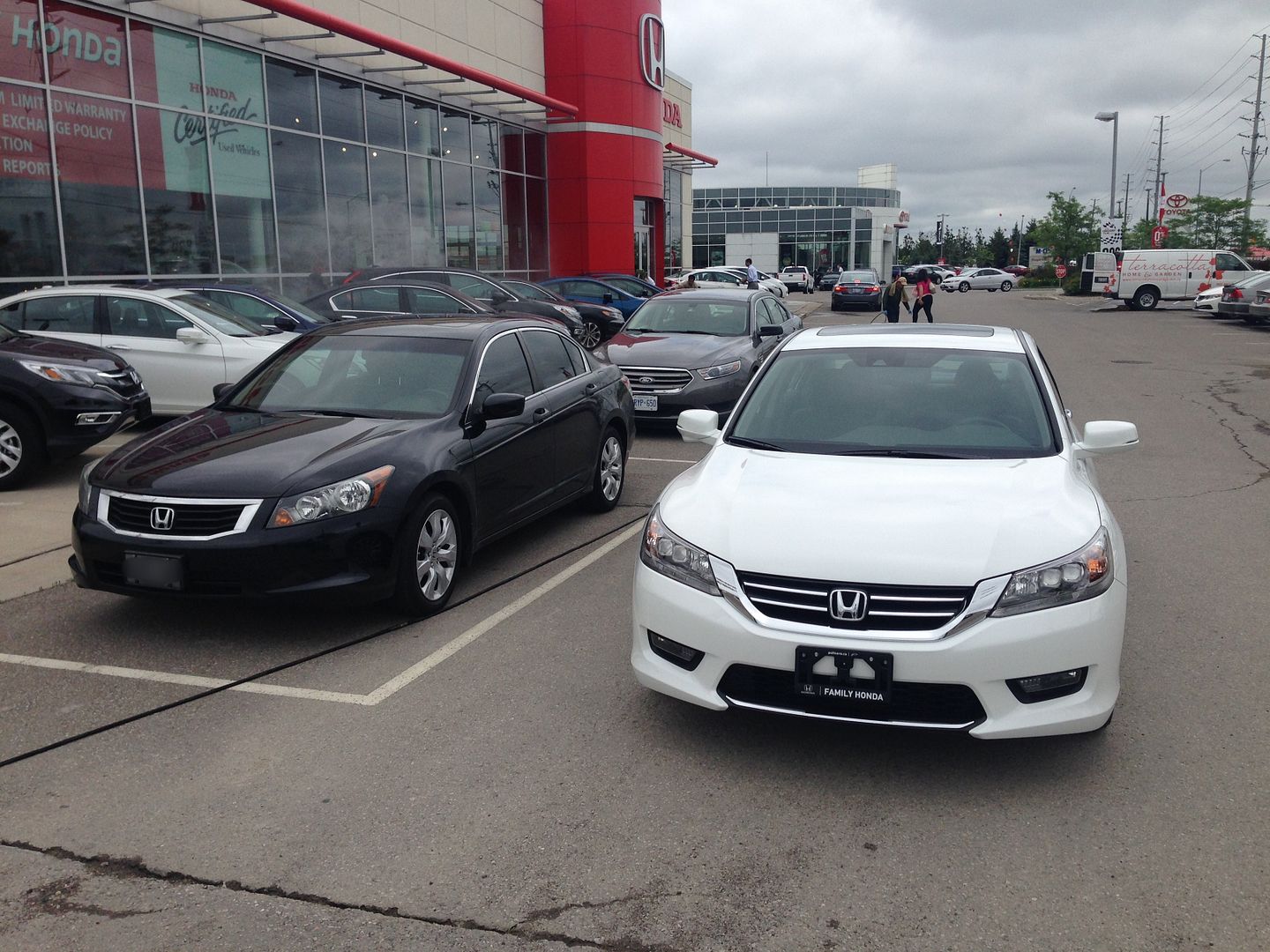 Now I just have to finishing skimming the monstrous owners manual they gave me for the car, navi, and tech features.
Glad the process is over as it's been 7 months in the making!