Discussion Starter
•
#1
•
Review time!
These are Morimoto XB LED Fog "Type-S" lights from Theretrofitsource.com (MSRP $175).
Coupon code "ToyotaNation" brings them to $150.
After a thread last week in which a member wanted to retrofit HID projectors into his coupe fogs, my suggestion was to go with TRS XB "Type-S" Fogs
. In all fairness I hadn't personally used them myself, so I figured "what the hell" and decided to be the forum guinea pig. :thmsup:
Now I'm an old-practical guy. For the most part fogs are more of an aesthetic item and often so underpowered that they're of little benefit. So why did I drop money on these? Well these aren't your typical fog lights. I read tons of great reviews on other boards like the Focus ST one which included output shots that were incredibly impressive. These aren't underpowered, at all! In fact, they're 2400 Lumens combined! Meaning, they're pretty much auxiliary driving lights. In addition, they're 5000k which comes very close to matching the look of my 4300K 4G TL HID retrofit in my car. Did I mention they also have a sharp cutoff? That's something you don't get at all with LED, HID, or halogen bulbs in the stock housing.
The XB Fogs come in two models, a "Type-S" and "Type-T". The S & T designation are for Subaru and Toyota, however, each are cross-compatible with many other vehicles. In our case the "S" not only fits many Subarus but also the 9th Gen Accord Coupe, as well as many other Hondas. I actually have a 2015 Subaru WRX on order and these same lights will not only fit my 9th Gen Accord Coupe but also the incoming WRX!
Initial Impressions:
Very nice! TRS is known for quality components, and their house brand "Morimoto" is known to be an excellent value. The XB LED Fogs use "3W Philips Luxeon-T 5000K LED's to produce around 1200 lumens per side for a total of 2400 on the ground." 2400 lumes is a ton of light!
Install:
It really can't get much easier. Pretty sure from walking into my garage to being done took all of 15 minutes, and that was with taking pictures and my time. These are adjustable for aiming as well, though I'll have to wait until dark for that. On my garage wall they seem to be pretty close to spot on without adjustment.
I have pics of the install but honestly it's so simple it likely doesn't warrant them.
Tools Required:
Phillips screwdriver. Yup, that's it. :thmsup:
Procedure:
1. In the top inside corner of each fog housing is one screw, this is all that is needed to remove the fog housing.
2. Once removed simply unscrew 2 more philips screws and unclip the wiring harness.
3. Now you will notice there is a tiny bit of trimming to do on one post of the fog housing, for the TRS Fog light, to sit flush. I did this with just a regular razor blade, it was super easy.
4. Now you'll notice the power wires are not inserted into the connector just yet, this is because the fog lights are polarity specific meaning the wires need to be in the right spot, simply insert them into the car power plug and check to see if they come on. If they don't swap positions and check again.
5. Once you have the polarity right slip the wires into the provided TRS plug, they'll lock into place.
6. Installation is reverse of removal.
It honestly does not get much simpler than that! :thumbsup:
Conclusion: To me they seem worth the price and are simply the best option for a fog light upgrade. Retrofits are often too; messy, expensive, irreversible, time consuming, etc. This is hands down the way to go! :thmsup:
And of course here are the pics, night time or driving ones will come later:
The Fogs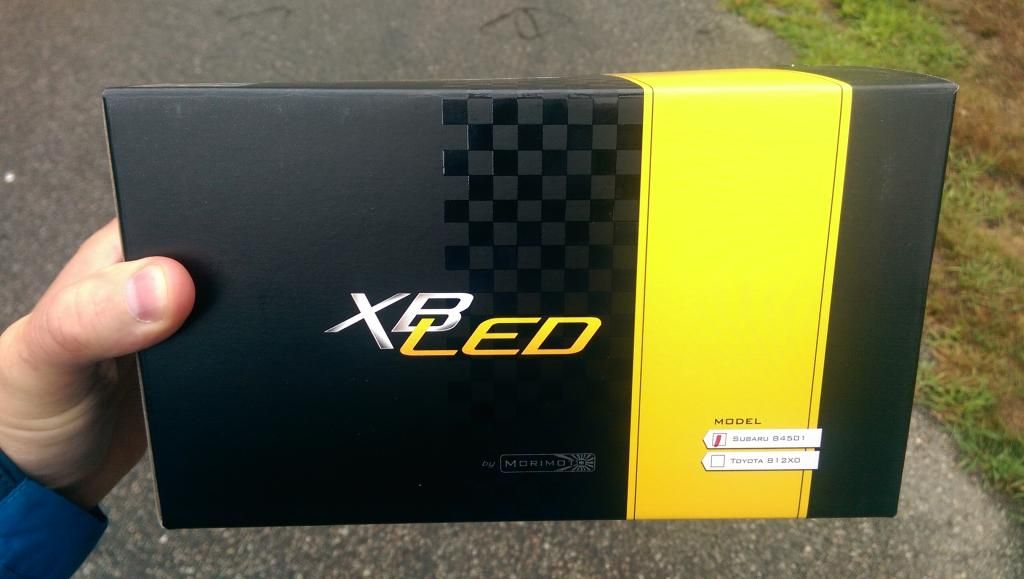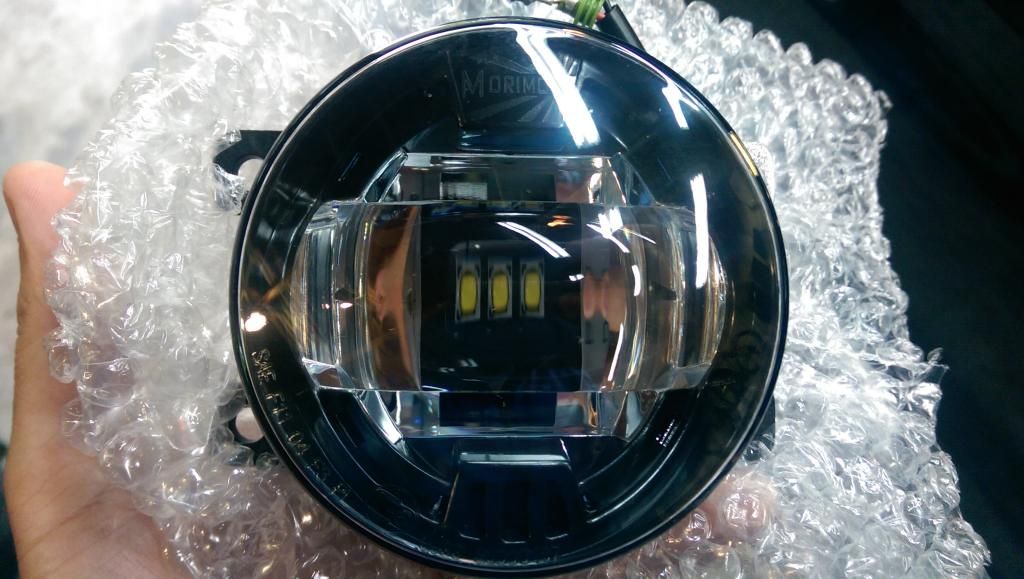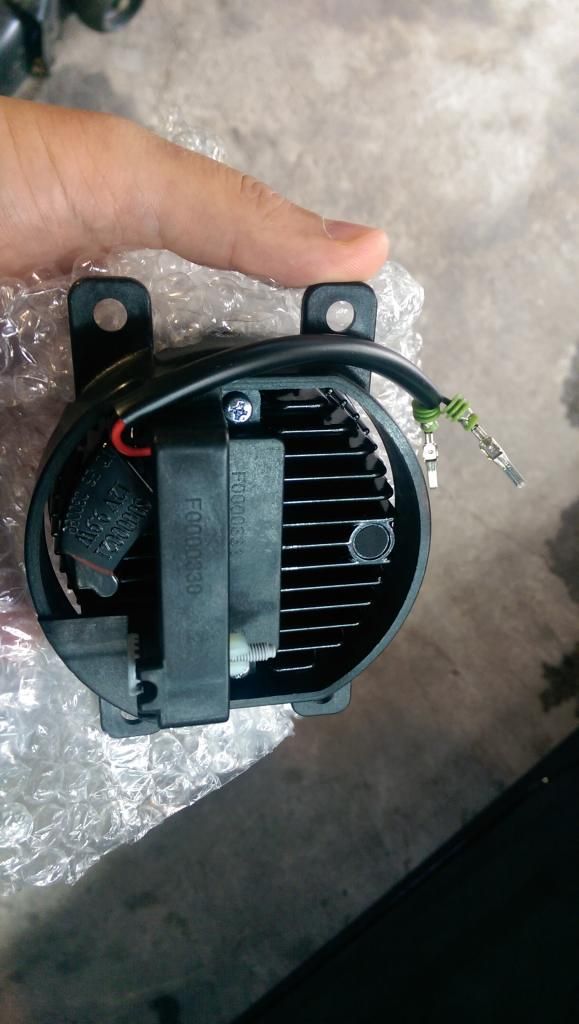 Installed: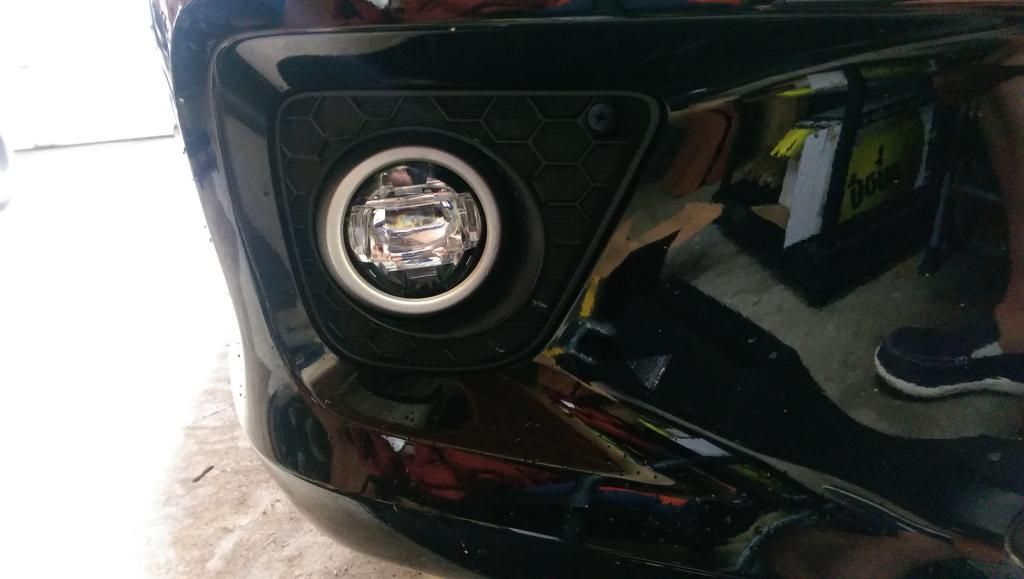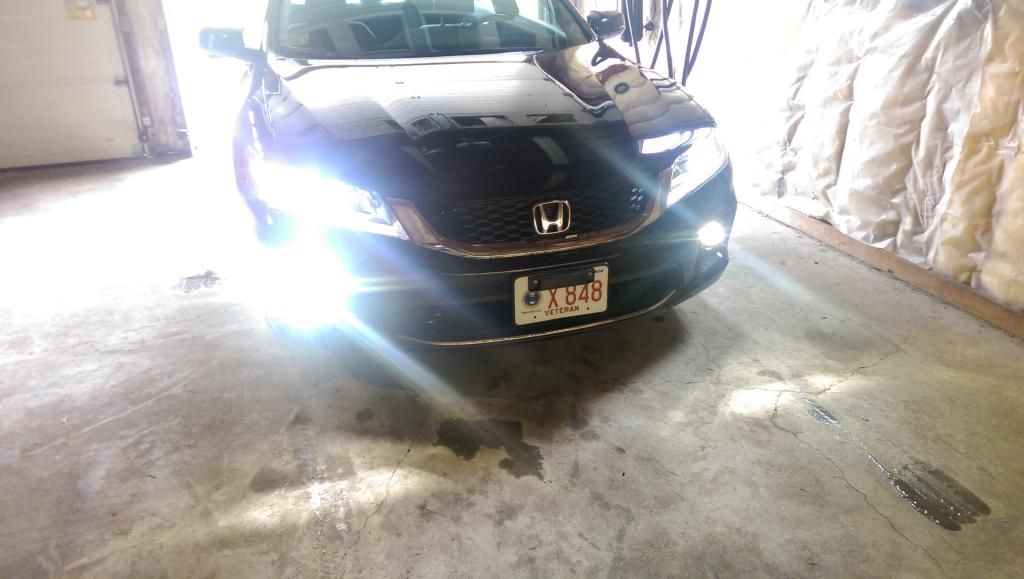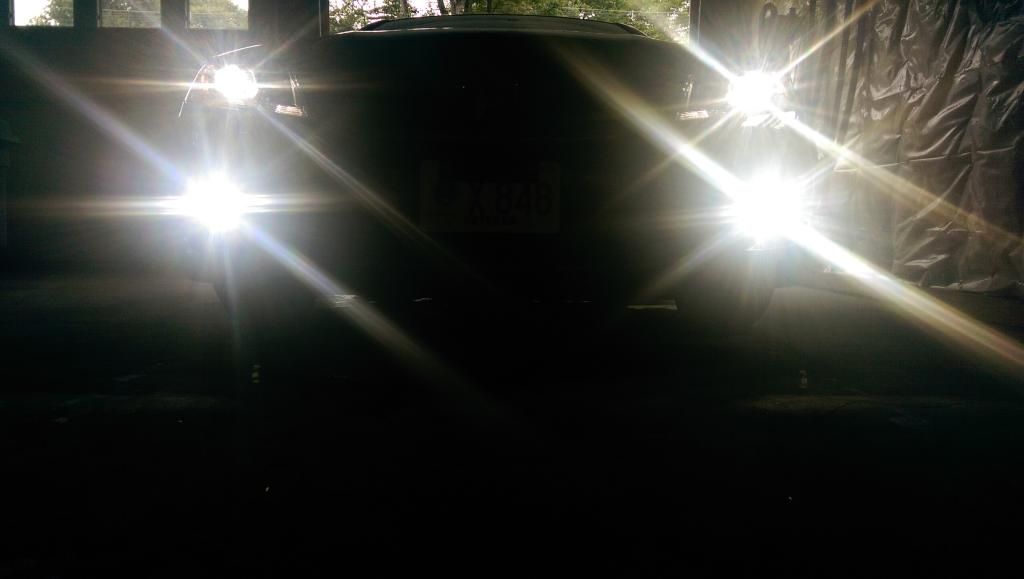 Now look closely and you'll see the separation line between the HIDs and the fogs, they fill in greatly and really make a significant difference with a perfect cutoff just like the HIDs! The light will be lower and wider, illuminating the sides of the road and foreground far more than the low beams can.