Discussion Starter
·
#1
·
Hello everyone today I bring you my 7th gen which I was lucky enough to buy as my first car.
This is currently how it currently looks.
It started out very slow and very stock as seen next to my friends 240z
At first I started out doing most of the maintenance that a 17 year old would when they just bought a car that has been neglected by their mom for most of its life. Cleaning the MAF, getting a k&n filter, injector cleaner, sparkplugs, oil and tranny fluid change were all done within the first month of me driving the car.
The first real mod I did besides the air filter were these wheels
It's amazing what you can find on craigslist so $200 got me these rims and tires from a mazda 3.
The next thing was this rear vortex generator from ebay
Why? because racecar
Here is a pic of the front wheel gap
I knew that the stock exhaust had to go, so $35 later I got a deep tone mufler from jegs.com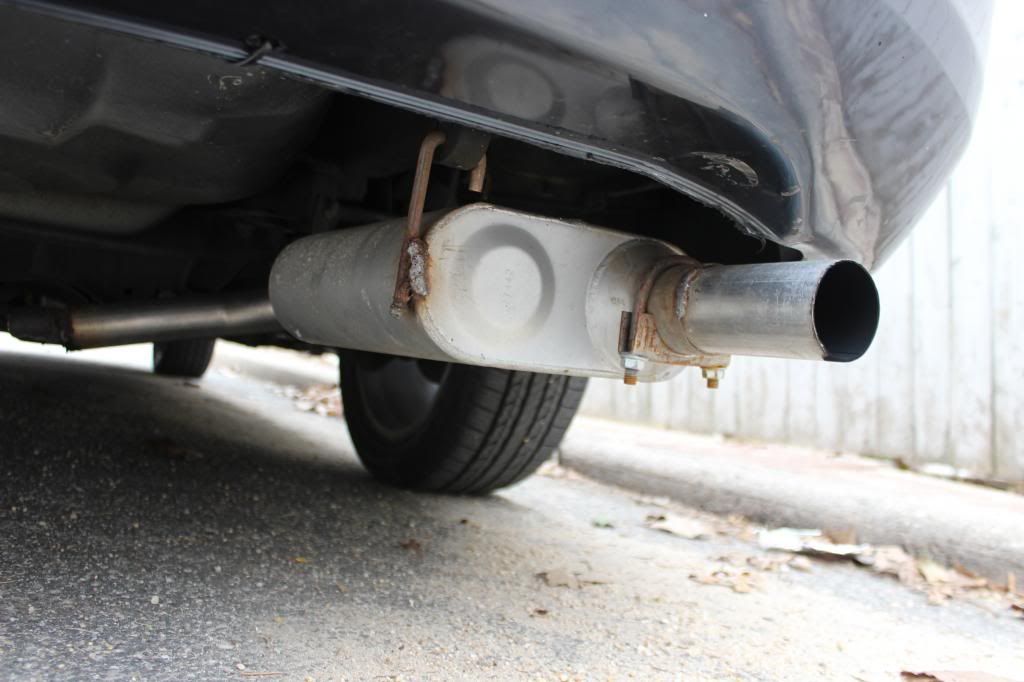 since there are no exhausts for the i4 sedan I knew that the custom route would be required. The muffler has now been painted black so it doesn't stick out too much. I know what you are probably thinking, but this muffler actually sounds very nice, just as the name suggests it sounds very deep.
I also installed the acura tl sway bars and man what a difference!
This car went on many adventures, to many meets and east coast bash. I lost many races to my friend's 240z and many other people but I also made many good friends in the process.
Eventually I knew our cars sit way to high on the stock springs so they had to go
I got some ebay springs for $80 (no idea what brand) and threw the front on in this picture.
This is with both springs in, front drop is 1.8 and rear is 1.5, the front are standard springs and the read are progressive and man what a difference! Even on stock shocks and struts the car corners very flat and still rides pretty similar to stock. At this point the votrex generator came off cause my friends are phycho and ripped them off so I got a window spoiler, I had built a cold air intake going to the opening in the front grill, and gotten some hids in 6k
I hope you enjoyed reading about my build it is still a work in progress, hopefully soon I will get a tsx intake manifold as well as some new headers.
If anyone has any questions feel free to message me (im still figuring out how the forum thing works)
Also I am in huntington on long island, ny If anyone is around the area and wants to try to organize an accord meet for the island let me know
thanks for reading,
nick